Share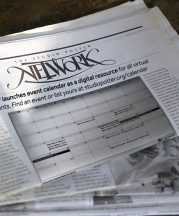 Share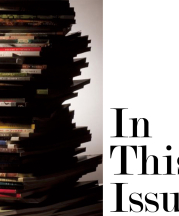 The horizon line is always hard to bring into focus, but right now…
...
Read More

Share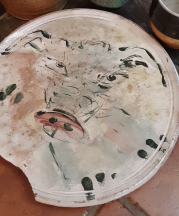 Share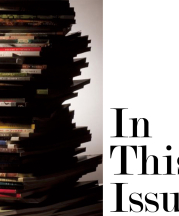 Let's welcome this edition of Studio Potter with an exercise in gratitude. We are grateful for the willingness of our community to share their stories through the journal. 
We are grateful for the opportunities the pandemic is providing us to re-examine and reinvent our processes. 
...
Read More

Share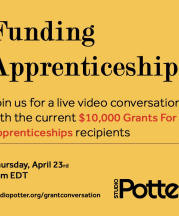 Interested in becoming an apprentice? Or have you considered taking on an apprentice? Curious about funding for sustaining or building your apprenticeship? Come hear the recipients of Studio Potter's Grants for Apprenticeships Program talk about their experiences together in the inaugural year... Read More

Share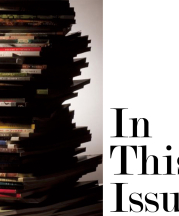 Update: We offered the March 2020 stories free for one month, through April 30th. The free articles have now expired, and are avaliable to members only
Studio Potter planned to announce at NCECA that our March 2020 stories would be available to everyone, regardless of membership... Read More

Share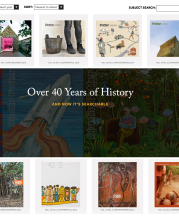 Dear Educators,
We'd like to offer some suggestions for how to use Studio Potter as an educational resource. 
To use Studio Potter's archive of ceramic articles as a resource, click the search option on our site. That... Read More

Share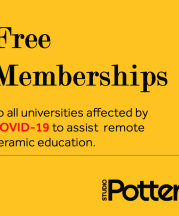 June 1, 2020 update: Studio Potter gave free memberships to nearly 400 educators, serving over 18,000 students. We're working to develop a package membership package for educators to purchase and use in the upcoming semester. The below offer is no longer avaliable. Please email us at...
Read More

Share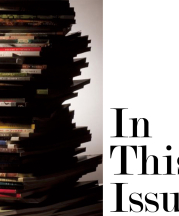 This month we have gathered six stories which shine a light on the variety of ways we bring experiences and concerns beyond the ceramic studio into our studio practice. In the case of Ellen Bell's review of TANIO/IGNITE four emergent ceramic artists were invited to look back in time via... Read More

Share
Pages