Masthead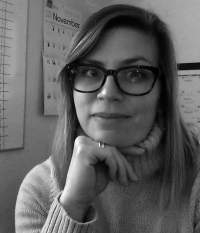 Elenor Wilson
Editor & Executive Director  
Elenor was an intern with SP in 2008, continued as associate editor in 2013, and became editor in 2014. She is a potter and sculptor, exhibiting nationally and internationally. She was an assistant of John Glick and has been a resident artist at the Yingge Ceramics Museum, Taipei, and the Arctic Clay Center, Posio, Finland. She holds a BFA from Southeast Missouri State University and an MFA from State University of New York at New Paltz. elenorwilson.com
Jessica Detweiler
Membership Director
Jessica joined Studio Potter in 2017. A Pennsylvania native, her background is in contemporary ceramic art, studio pottery, and arts management. She holds a BFA from the New York State College of Ceramics at Alfred University. She is currently an Artist in Residence at Project Art in Cummington, Massachusetts. 
Zoe Pappenheimer
Art Director
Upon completing her master's at Pratt Institute in New York City, Zoe went on to found Zoe Design Works, a small design firm based in Easthampton, Massachusetts. She works on everything from print to web design, doing some doodles on the side when she has time. Her recent work with Studio Potter has become a fun and rewarding part of her job.
Faye Wolfe
Copy Editor
Faye S. Wolfe is a writer and editor and the coauthor of a book about Northampton, Massachusetts. She lives in that city with her husband, Leslie, in a Victorian house about as eccentric as she is, designed and constructed in 1849 by the architect-builder William Fenno Pratt and his father, Thomas. A longtime, but not an obsessed, collector of handmade pottery and old bits and pieces of china, she admires craft wherever she finds it.
Sophie Cornish-Keefe
Editorial Assistant
From Irvington, New York, Sophie is a recent graduate of the State University of New York at New Paltz.  She earned a Bachelor of Fine Arts (BFA) in Ceramic Art and English, with a minor in sociology. Her thesis show, "A Day Like Today," explored converging environments of real and digital space. Ceramics is a family affair for Sophie. Her brother, Evan Cornish-Keefe is a successful sculptor, potter and porcelain jewelry maker in Asheville, North Carolina. They hope to one day open a brother/sister collaborative working gallery for ceramic arts. 
Aubrey Kamppila
Summer 2017 Intern
Aubrey is from Burnt Hills, New York, and currently an undergraduate student at Gettysburg College in Gettysburg, Pennsylvania. She is an English major and a Studio Art minor, with particular interests in creative writing, editing, and ceramics. Although she is fairly new to the world of ceramics, her time in the classroom with professor, Tina Gebhart, has encouraged her to further explore writing, art, and the places in which those disciplines intersect.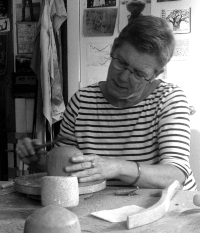 Mary Barringer
Editor Emerita
Mary has been an independent studio artist since 1973, making both functional pottery and sculpture. She has exhibited internationally and taught at universities and craft centers across the country. She was the editor of Studio Potter from 2004 to 2014.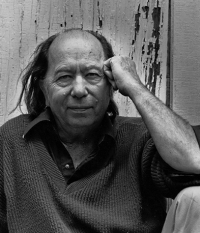 Gerry Williams
Founder
Gerry was the founding director and first editor of Studio Potter. His wife, Julie, was its founding business manager. Together, they traveled, interviewed, wrote, and lectured about issues concerning potters throughout the United States and abroad. Read more about them and the history of SP here. 
"Gerry worked in ever-widening rings to promote humanist values and a generous vision of the ways that pottery could be a bridge between people and cultures." —Mary Barringer