Masthead
Jill Foote-Hutton
Editor
Whether spinning her own tales, chronicling observations from the world of clay and the world at large, or facilitating others' voices through word and form, Jill Foote-Hutton has always been committed to the craft of storytelling. As of January 2020, she was appointed as the Editor of TheStudio Potter. Born and raised by the descendants of hillbillies, Jill is an artist following in the tradition of medicine woman and storyteller through her creative practice dubbed Whistlepig Studio. She has earned a living as a teacher, curator, writer, artists, and arts administrator since 2003. Specifically, she was the Coordinator of Artist Services and Storytelling at Northern Clay Center, Curator of Exhibitions at Red Lodge Clay Center, and Gallery Director and lead faculty for seven years at East Central College. 
Jessica Detweiler
Director
Jessica was membership director at SP from 2017 - 2019, and became interim director in 2019. Prior to SP, she was an associate at Ferrin Contemporary and program manager of the Alfred Summer Ceramics Workshops at Alfred University. She holds a Bachelor of Fine Arts from Alfred University. When not working for SP, Jessica makes functional pottery on her 15 acre farm in Belchertown, Massachuttes. 
Zoe Pappenheimer
Graohic Designer
Upon completing her master's at Pratt Institute in New York City, Zoe went on to found Zoe Design Works, a small design firm based in Easthampton, Massachusetts. She works on everything from print to web design, doing some doodles on the side when she has time. Her recent work with Studio Potter has become a fun and rewarding part of her job.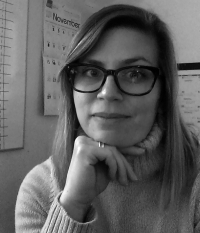 Elenor Wilson
Editor 2013 - 2019
Elenor is a potter and sculptor, exhibiting nationally and internationally. She was an assistant of John Glick and has been a resident artist at the Yingge Ceramics Museum, Taipei, and the Arctic Clay Center, Posio, Finland. She holds a BFA from Southeast Missouri State University and an MFA from State University of New York at New Paltz. elenorwilson.com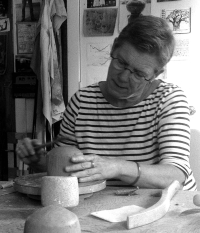 Mary Barringer
Editor Emerita
Mary has been an independent studio artist since 1973, making both functional pottery and sculpture. She has exhibited internationally and taught at universities and craft centers across the country. She was the editor of Studio Potter from 2004 to 2014.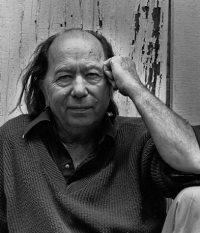 Gerry Williams
Founder
Gerry was the founding director and first editor of Studio Potter. His wife, Julie, was its founding business manager. Together, they traveled, interviewed, wrote, and lectured about issues concerning potters throughout the United States and abroad. Read more about them and the history of SP here. 
"Gerry worked in ever-widening rings to promote humanist values and a generous vision of the ways that pottery could be a bridge between people and cultures." —Mary Barringer
Michaela Corinne
Intern
Michaela Corinne is a student at St. Louis Community College working towards receiving her AFA in Fine Arts. She plans on transferring to a university where she can delve deeper into her ceramic studies. Interning at Studio Potter will allow her to expand her perspective of careers available in the ceramics industry.