Board of Directors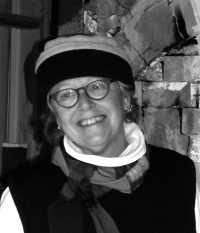 Robbie Lobell, Board Co-President
Coupeville, Washington. Robbie is a full-time studio potter, who demonstrates, lectures, and teaches workshops nationally. As cofounder and co-owner of Cook on Clay, Robbie designs and produces flameproof cookware used by award-winning chefs, and featured in culinary shops and events. She is a mentor in her Zakin Apprenticeship Program and a member of NCECA, Slow Food, American Ceramic Society, and the Washington Ceramic Association.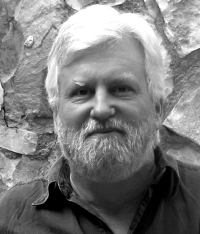 Hayne Bayless, Board Co-President
Ivoryton, Connecticut. In 1992, Hayne quit a perfectly good job at a newspaper to make pots. His work has been shown at the American Craft Museum, and he has regularly exhibited at both the Smithsonian and Philadelphia Museum of Art craft shows and as part of the Minnesota Potters Tour. His work has been published in Objects for Use, by Paul Smith, Design Language, by Tim McCreight, the Studio Potter journal, and the Lark Books series.
Jonathan Kaplan, Vice President
Denver, Colorado. Jonathan has worked as a production potter, educator, artist, professional mold maker, designer, and manufacturer. He earned his BFA from Rhode Island School of Design and his MFA from Southern Illinois University at Edwardsville. Jonathan writes extensively about ceramics, curates Plinth Gallery, and teaches at Adams State College. His career has been a serendipitous confluence of events, hard work, dedication, and constant self-reinvention.
Bonnie D. Hellman, Treasurer
Bonnie lives in Ouray, Colorado, is a Certified Public Accountant (licensed in Colorado and Pennsylvania), and has run a private tax practice since 1982. She has a BA in Art History from Oberlin College, Oberlin, Ohio, and a MA in Liberal Studies from SUNY Stony Brook, Stony Brook, New York. She caught the ceramics bug at Allegheny County Community College in the early 80s, and has been a member of NCECA since 1999.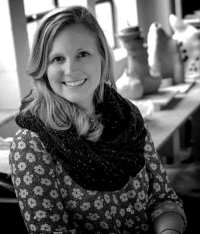 Kate Roberts, Secretary
Memphis, Tennessee. Kate Roberts is Assistant Professor of Art at the University of Memphis. She received both her MFA and BFA from the New York State College of Ceramics at Alfred University in 2015 and 2010, respectively. Her current installation work considers ephemerality and how it relates to clay and the sites around us. Kate's work has been exhibited both nationally and internationally, included in major exhibitions such as the Scripps Ceramic Annual, Parcours Ceramique Carougeois Biennial, Switzerland, and the 2019 Korean Ceramic Biennial.
Ashwini Bhat
Petaluma, California. Ashwini Bhat, holds an M.A degree in literature and had an earlier career in classical Indian dance. She studied with American expatriate Ray Meeker in Pondicherry, India. Her work has been exhibited nationally & internationally in, among others, The Lacoste/Keane Gallery, Cavin-Morris Gallery, Cohen Gallery/Brown University, the American Jazz Museum, the Newport Art Museum; Shigaraki Ceramic Cultural Park (Japan); India Art Fair (India), FuLe International Ceramic Art Museum (China); Woodfire Tasmania (Australia). Her sculpture also has been widely reviewed and featured in The Studio Potter, Brooklyn Rail, Lana Turner: a Journal of Poetry and Opinion, Riot Material, Ceramic Art and Perception, Ceramics Ireland, New Ceramics, Caliban, Crafts Arts International, Logbook, and Ceramics Monthly. 
Wendy Gers
London, United Kingdom. Wendy Gers is a curator, consultant, and scholar, of modern and contemporary ceramic art and design. In 2019 she founded CeramicsResidency, an international, innovative platform for the advancement of artists' practices. Gers has authored numerous catalogues, book chapters, and scholarly articles. She holds a MA in History of Art from the University of KwaZulu-Natal, South Africa, and a PhD from the University of Sunderland. 
Elaine O. Henry
Sheridan, Wyoming. Elaine Olafson Henry is a ceramics artist, curator, and writer. She is the former editor and publisher of the international ceramics journals Ceramics: Art & Perception and Ceramics TECHNICAL. She earned a BFA from the University of Wyoming and a MFA from Southern Illinois University at Carbondale, and she is currently earning a MA in English at the University of Wyoming. She served as President of the Board of Directors of the National Council on Education for the Ceramic Arts (NCECA) 2002–2004, and in 2019 became an NCECA fellow.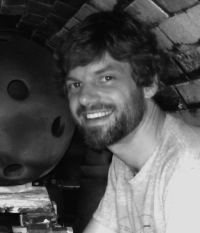 Jon McMillan
Fredericksburg, Virginia. Jon is an associate professor of ceramics and chair of the Department of Art and Art History at the University of Mary Washington. He received a BFA from James Madison University and an MFA from Southern Illinois University at Edwardsville. He currently makes both functional and sculptural ceramic artwork. His most recent exhibitions include solo shows at Tennessee Tech University, Mary Baldwin College, and Luniverre Gallery in Cordes Sur Ciel, France.
Lindsay Oesterritter
Manassas, Virgina. Lindsay Oesterritter is currently a full-time studio potter and Co-Founder and Organizer of National Clay Week and member and Co-Founder of Objective Clay, two online organizations aimed at building and educating the ceramics community. She is an active board member of Studio Potter and co-organizer of Southern Crossing Pottery Festival held in her hometown of Louisville, KY. In 2020 she published her first book, Mastering Kilns & Firing. She earned her MFA from Utah State University in Logan Utah. She held the position of Assistant Professor of Ceramics at Western Kentucky University (2009-2015) and earned Associate Professor in 2015. Lindsay had the fortune to be a resident artist at Arrowmont School of Arts and Crafts in Gatlinburg and in Australia at Strathnairn Arts Association. She has had the opportunity to lead workshops, curate exhibitions, lecture and exhibit nationally and internationally and is continually inspired by the craft community.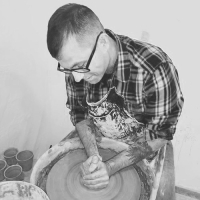 Steve Théberge
Florence, Massachusetts. Steve makes stoneware intended for daily service on the table, shelf, or altar. He shows his work across the country and has exhibited at the Smithsonian Craft Show and and Philadelphia Museum of Art Craft Show.From 1998-2000 he apprenticed to Mark Shapiro at Stonepool Pottery. Following a degree in Anthropology and years as an activist in New York City, he spent 2008-2013 training in Zen Buddhist monasteries in the United States and Japan. He was a Short Term Resident at the Red Lodge Clay Center and an Artist in Residence at STARWorks Ceramics in Star, North Carolina. He currently maintains a studio in Northampton, Massachusetts.  
Catherine White
Warrenton, Virginia. Catherine White has been based in the Mid-Atlantic region of the United States since 1979. The year prior, she studied at the Leo Marchutz School of Painting and Drawing in Aix en Provence, France. She focuses on creating both two-dimensional and three-dimensional art. White has taught ceramics since 1982, and currently teaches at Corcoran College of Art + Design, in Washington, DC. and at Hood College in Frederick, Maryland. Her work is in the Renwick Gallery and Freer-Sackler Gallery of Asian Art collections, and in the homes of lovers and users of functional pottery across the United States. 
The SP Advisory Council
Our advisors continue to be a vital resource for Studio Potter. They contribute to the journal, assist in major projects and fundraising, and offer their wisdom, advice, and guidance when called upon. We thank Louise Allison Cort, Leslie Ferrin, Bill Griffith, Gary Hatcher, David McBeth, Leigh Taylor Mickelson, and Mark Shapiro for their continued service.