Board of Directors
David McBeth, President
Martin, Tennessee. David splits his time between teaching at the University of Tennessee at Martin and working in his studio in downeast Maine. David makes stoneware and porcelain utilitarian wares. McBeth holds an MA and an MFA in ceramics from Fort Hays State University, Hays, Kansas. In his spare time David enjoys knitting, spending time with his wife, grown children, and lovely granddaughter. 
Jonathan Kaplan, Vice President
Denver, Colorado. Jonathan has worked as a production potter, educator, artist, professional mold maker, designer, and manufacturer. He earned his BFA from Rhode Island School of Design and his MFA from Southern Illinois University at Edwardsville. Jonathan writes extensively about ceramics, curates Plinth Gallery, and teaches at Adams State College. His career has been a serendipitous confluence of events, hard work, dedication, and constant self-reinvention.
Bonnie D. Hellman, Treasurer
Bonnie lives in Ouray, Colorado, is a Certified Public Accountant (licensed in Colorado and Pennsylvania), and has run a private tax practice since 1982. She has a BA in Art History from Oberlin College, Oberlin, Ohio, and a MA in Liberal Studies from SUNY Stony Brook, Stony Brook, New York. She caught the ceramics bug at Allegheny County Community College in the early 80s, and has been a member of NCECA since 1999.
Destiny M. Barletta
Wayland, Massachusetts. Destiny is an arts career advisor at Wellesley College, where she works with students, alumnae, and faculty to create a robust and holistic career education model for the liberal arts. She was Director of Exhibitions, Marketing, and Publications at Pucker Gallery from 2003 to 2017 and was Secretary for the Boston Art Dealers Association from 2005 to 2013. She studied art history and politics at Mount Holyoke College and is originally from Jefferson City, Missouri. Destiny is committed to educational and experiential endeavors related to the ceramic arts.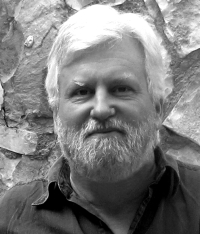 Hayne Bayless
Ivoryton, Connecticut. In 1992, Hayne quit a perfectly good job at a newspaper to make pots. His work has been shown at the American Craft Museum, and he has regularly exhibited at both the Smithsonian and Philadelphia Museum of Art craft shows and as part of the Minnesota Potters Tour. His work has been published in Objects for Use, by Paul Smith, Design Language, by Tim McCreight, the Studio Potter journal, and the Lark Books series.
Ben Eberle
Conway, Massachusetts. Ben received a BA in creative writing from Skidmore College and apprenticed for Toshiko Takaezu in Quakertown, New Jersey. Ben received his MFA from San Jose State University, then taught ceramics at Concord Academy, in Concord, Massachusetts, for six years. Ben is the studio and property manager at Snow Farm New England Craft Program and hopes to build a kiln at his home studio this year.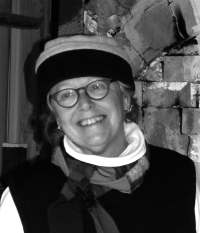 Robbie Lobell
Coupeville, Washington. Robbie is a full-time studio potter, who demonstrates, lectures, and teaches workshops nationally. As cofounder and co-owner of Cook on Clay, Robbie designs and produces flameproof cookware used by award-winning chefs, and featured in culinary shops and events. She is a mentor in her Zakin Apprenticeship Program and a member of NCECA, Slow Food, American Ceramic Society, and the Washington Ceramic Association.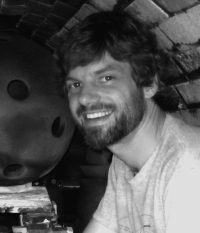 Jon McMillan
Fredericksburg, Virginia. Jon is an associate professor of ceramics and chair of the Department of Art and Art History at the University of Mary Washington. He received a BFA from James Madison University and an MFA from Southern Illinois University at Edwardsville. He currently makes both functional and sculptural ceramic artwork. His most recent exhibitions include solo shows at Tennessee Tech University, Mary Baldwin College, and Luniverre Gallery in Cordes Sur Ciel, France.