Latest News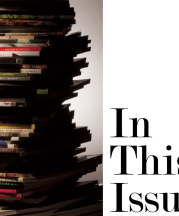 Studio Potter planned to announce at NCECA that our March 2020 stories would be available to everyone, regardless of membership status. Despite the cancellation, we are sticking to plan. We proudly present to you, free of charge, eight stories this month. Our gift to you. 
Our... Read More
Educational Resources
Educational Resources
If you are an educator, you have spent the last week trying to redefine your studio classes which are rooted in hands-on, dynamic interactions as an online course. Social media has been a clamor of shared resources, brainstorming groups, and philosophies on how to approach the problem. Studio Potter asked and received a handful of lesson plans, and we're sharing them with you here. Conversations are happening at every level and evolving quickly. Whatever your take on the matter, we hope this aggregate of EDUCATIONAL RESOURCES provides not only a record of this moment, but also a guide.