In This Issue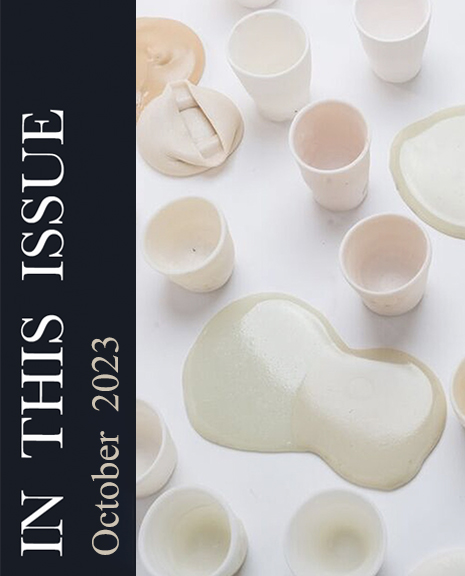 There is something edgy about the thematic title "Flirting with Disaster." Whether ceramic artist or typical civilian, each of us edges into territories of disaster: one missed paycheck, one rushed kiln, or, for the more comical of us, pasta sauce on a white business shirt with two client meetings to go. Sharing these stories of suffering, emotional vulnerability, and comical self-depreciation can be a critical element in building empathy, but it is important to approach these moments of suffering with great care, consideration, and consent.
Although Studio Potter reached out to authors to share vulnerable events and stories of resilience, the point is not to sensationalize a moment of suffering but rather to share in meaning-making, respect the dignity of those involved, and, most importantly, universally grow from our tragedies.
I'm no stranger to flirting with disaster; my art explores the conflict between restraint and independence, between compliance and rebellion, all because these are the questions I struggle with. How do we tease out the moral of the story when neither fight nor flight are sufficient? It's messy – life, that is. 
This month's articles hit home for me in numerous aspects of our complicated lives. Who hasn't been at the threshold of their kiln, peeking in with a growing knot in their chest as the sight of destruction unfolds? Allee Etheridge looks at these risks and potential failures as a tool of empowerment. Although kiln catastrophe has visited all ceramists, the vulnerability of having a disability while having to navigate a world built for typical physical and cognitive abilities can be isolating, as well as socially and physically painful. Many aspects of the world do not meet the criteria for an equitable life and instead cause barriers for people with disabilities. Victoria Walton explores these themes in her narrative and social critique titled "The Doorway to Change." 
I suffer from severe anxiety that has led to disruptive vision problems. My purpose in sharing this little-known fact about myself is not to compare myself to others' moments of vulnerability, but to simply say I am one of the many people in the world who you encounter regularly – both in person and digitally – that you may or may not know to have a disability. Reducing the stigma of a seen or unseen disability is about recognizing that everyone has battles, visible or not. And when your colleagues, students, and friends voice concerns of discomfort – physical and emotional - it is a moment to validate, support, and build a more equitable space. In our third and FREE article within the October issue, Andrew Snyder deconstructs his twelve-year research quest to develop low-fire porcelain. With strategic failure and intentional persistence, Andrew builds a road map for success. In our fourth article, our authors, Jesse Albrecht and Ulf Pike, express what navigating a creative life is like post-combat. To point out the pink elephant in the room, this article addresses thoughts of suicide and exposes the parallels between philosophical thinking, artistic creation, and the trauma that built us. At this point in my "In This Issue," it seems like common sense to say, "If you are having thoughts of suicide, please call:" 
The National Suicide Prevention Lifeline 1-800-273-TALK(8255)
Or
988 Lifeline Chat and Text is a service of the 988 Suicide & Crisis Lifeline (formerly known as the National Suicide Prevention Lifeline). Simply text a msg to 988.
Yet, I remember being in a supreme moment of crisis, and I remember calling this number. I remember what it felt like to call strangers for a crisis that was so deeply personal, intricate, and complex. I just want to say, that to someone in crisis, this generic "Please Call" statement falls flat, seems hollow, and can feel inauthentic. At least this is how I felt in October and November, leading up to December 19th, 2021, when I tried to kill myself. I followed all the rules, called all the numbers, sought the guidance of counselors, checked into hospitals, and still found myself in a place of ultimate despair—pure, unadulterated hopelessness. The years of struggle that led up to my attempt(s) were real; I was in a moment of suffering.
Here in this very moment – October 2023 – as I look for a moral to the story, I am grateful for the second opportunity to take on the hard work, to ask the hard questions (of myself), and to tell you, dear readers, that our existential lives are a bit like being a ceramist. We are going to fail – we flirt with disaster – but if this issue shows us anything, it is that we are not as alone as we think, or when we are alone, when we are suffering, we have the knowledge that others (like me, like Jesse, and Ulf - and so so many more) have felt the aloneness too and we are here working to make a more inclusive space. I can safely report that these moments will not last forever. But that doesn't mean that sometimes it's hard. Surviving is hard, waking up and doing it all over is hard, and doing it with pasta sauce on your shirt is comically hard, but here we are together, tackling the hard stuff.
I would love to hear more of these hard conversations. Allow me to listen to your story, and please email me at the editor's inbox: editor@studiopotter.org. Your story may make a difference in someone's life, or maybe it's an enjoyable journey of absurdity and triumph. Either way, Studio Potter is here to destigmatize and create a protected space for compassion.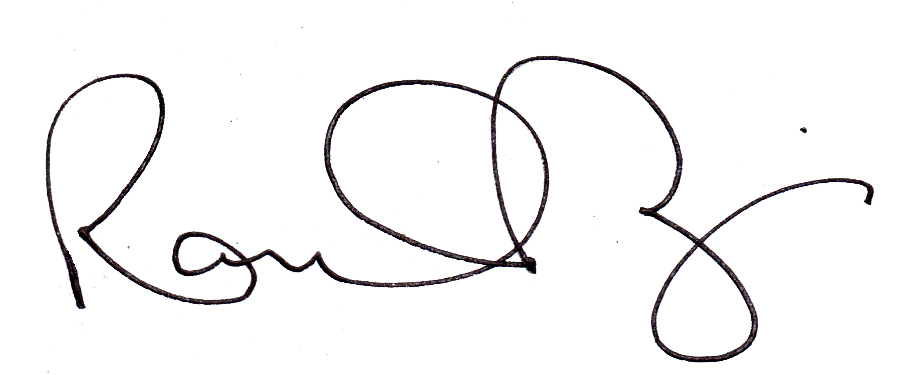 Randi O'Brien, editor