When I was in middle school, my class played a game to learn about the stock market. We were all given imaginary funds with which to purchase imaginary stock shares. The prices of these stocks were tied to their real market values. Over the next six weeks, we were instructed to watch the prices of the actual market and apply changes to the imaginary shares we'd bought. Whichever student made the most money by the end of the six weeks would win the game.
The same evening that the game was announced, I showed it to my dad and asked for advice. He told me that he had actually played the same game at his school a few decades earlier, and he'd won. He'd done it by buying all the most volatile stocks available. It was a gamble, he said, because that same volatility could have just as easily lost him the game by quite a bit. "But nothing bad will happen. The game doesn't matter. Yet if you win, you get the prize," he pointed out.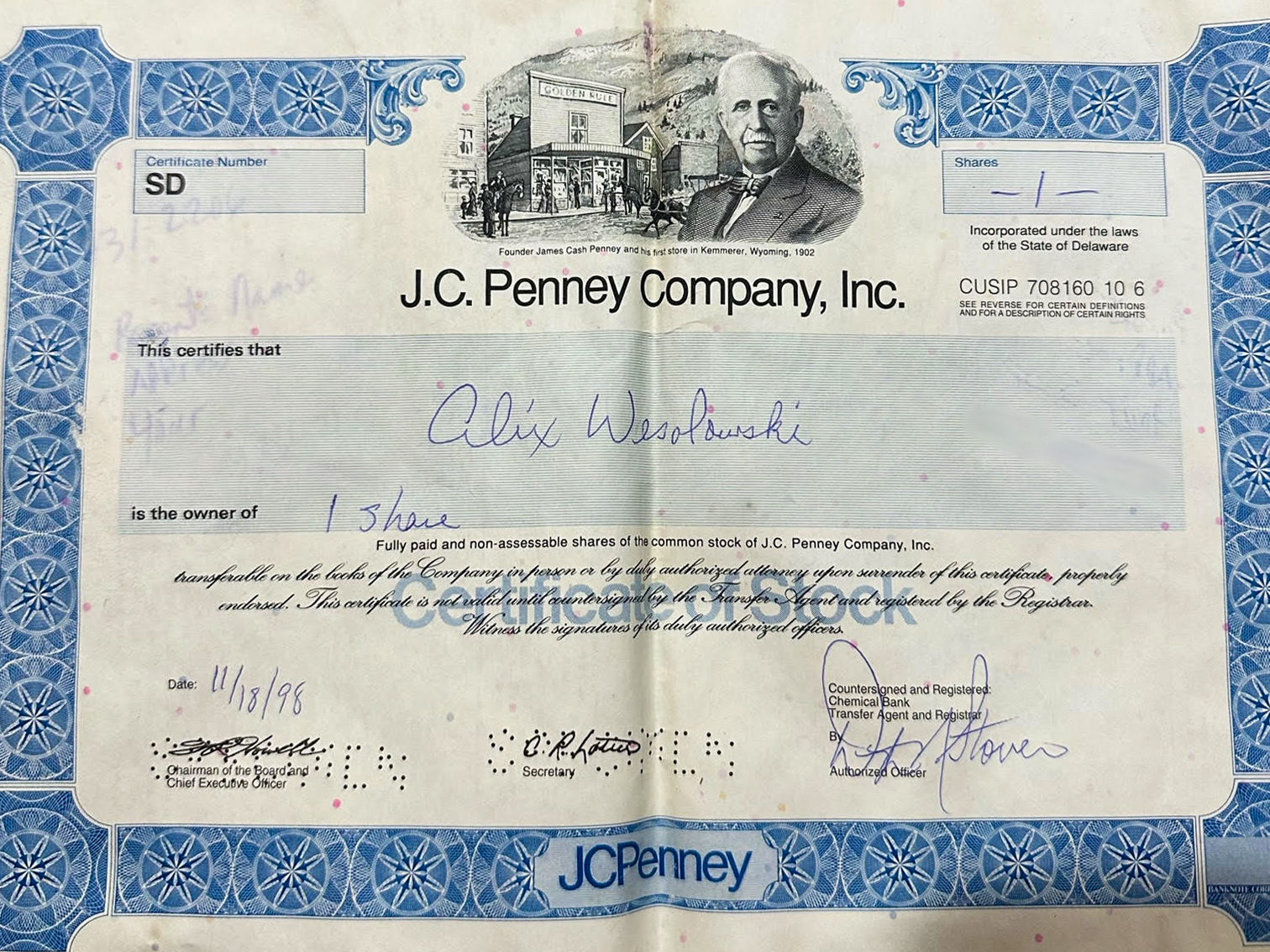 That night, he showed me how to figure out which stocks were volatile and which were not. I chose to buy those that were. For the first few weeks of the game, I was solidly the biggest loser. Towards the end, however, my luck turned, and my stock prices soared. I ended up as the winner. When I recently reached out to my dad to see if he had any old pictures of him helping me with any sort of art project when I was a kid, I got the terrible news that most of our family photos were destroyed when the house flooded during a recent storm. However, he did happen to find the certificate for the single share of J.C. Penney stock I received for winning the stock market game. Thanks to my father's advice, I threw caution to the wind and gave myself permission to fail, and that was what allowed me to succeed.
...