Foreword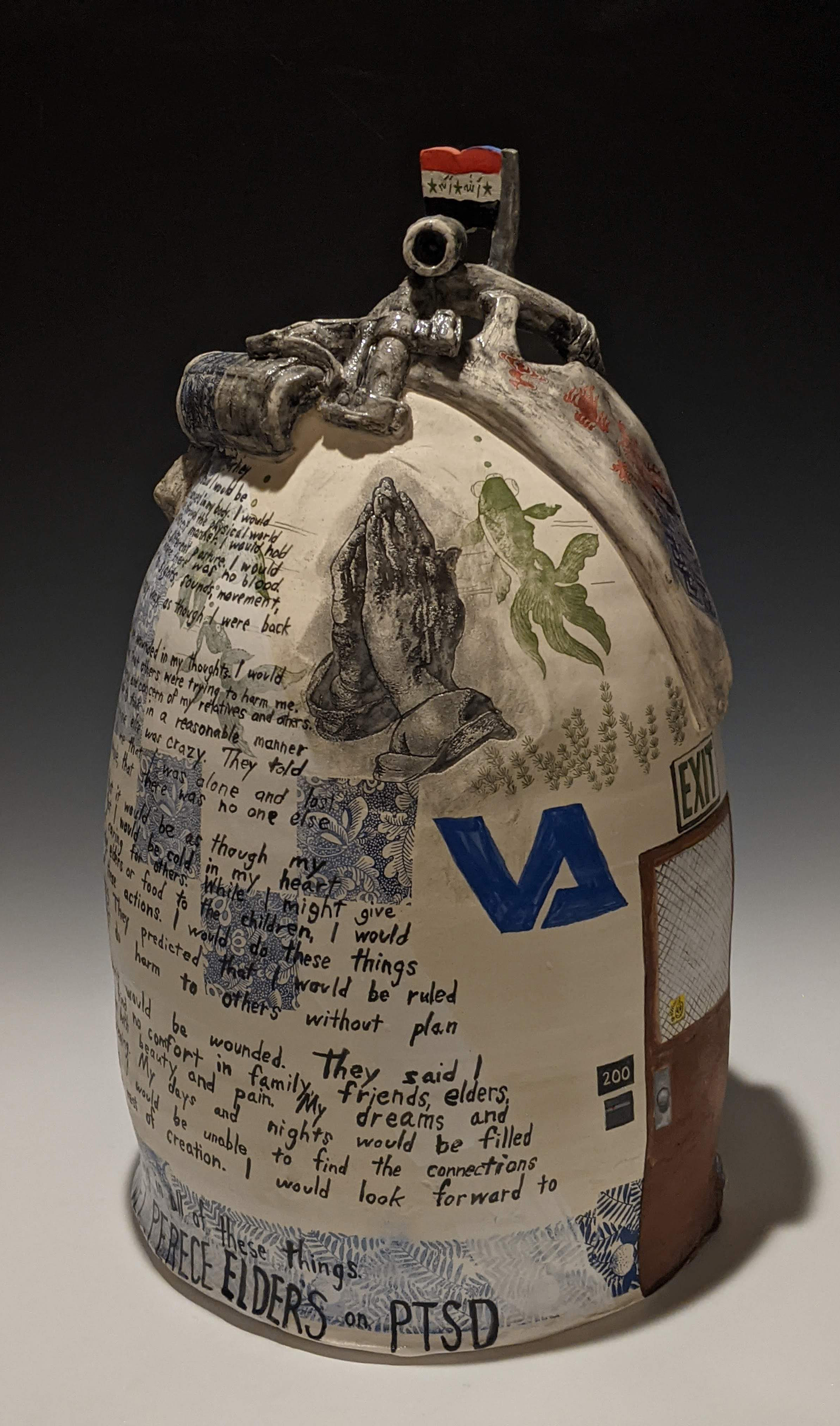 Ulf Pike's essay dives into what I see as the connections between thinking, writing, and the creation of art. Through the lens of Ulf's experience as a combat veteran and at the top of a mountain, he illustrates how warfare becomes a mirror of our everyday lives. He offers a unique perspective on the convergence of trauma and creativity. Understanding why Ulf's writing has value in a pottery publication is more about my human experience and the way I think as a combat veteran. Communicating what it was like and what life is like now is incredibly hard and enigmatic. Ulf uses words, like I use clay, as a means to understand and connect to oneself and the world, and it is the lens through which we feel best in this place, where we return changed – unknown to ourselves and others. The suicide rates, incarceration, divorce, and addiction numbers of combat veterans attest to our reality.
When I was approached by Studio Potter to create an article about my art and its relationship to my combat experience, I chose the "battle buddy" approach because Ulf's words reveal the remarkable similarity between the act of thinking, writing, and the creation of art. The combat veteran experience needs to be told; it is varied, but there are throughlines, and Ulf illustrates this with his writing.
Much like I use underglaze painting to capture emotions on my crockery, Ulf employs words as his medium to create the landscapes of our psychological experiences. Ulf and I, through visual and written storytelling, combine combat and creativity in a crucible that turns our raw memories into narratives of resilience and human experience.
...