Giving Tuesday is November 27th!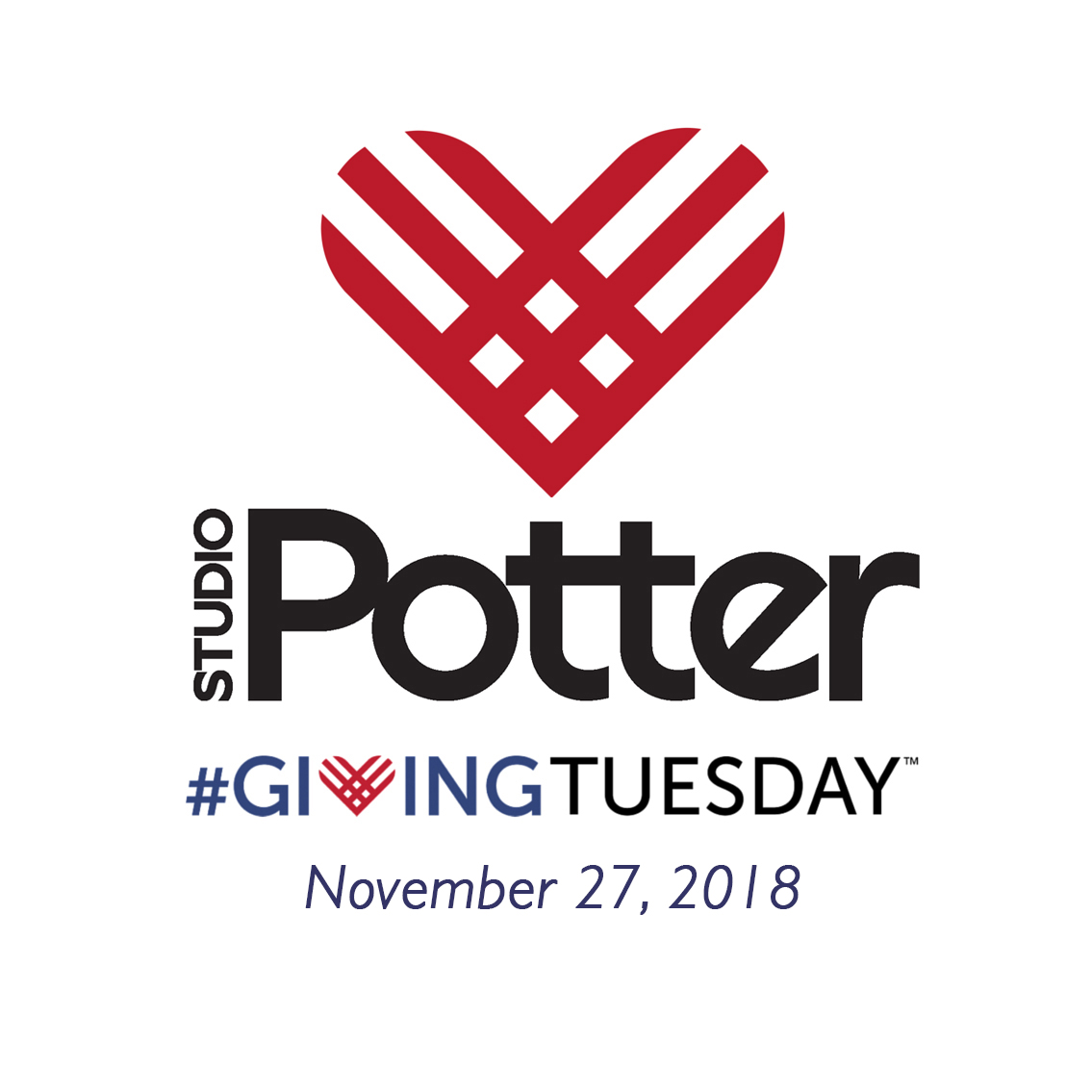 #GivingTuesday is a global day of giving that harnesses the collective power of individuals, communities, and organizations to encourage philanthropy and to celebrate generosity worldwide. Occurring this year on November 27, #GivingTuesday is held annually on the Tuesday after Thanksgiving (in the U.S.) to kick off the holiday giving season, inspire people to collaborate in improving their local communities, and to give back to the charities and causes they support. 
Studio Potter joined this movement to raise awareness of our 47-year commitment and service to the ceramics community and bolster our ability to secure essential funding.
#GivingTuesday falls around the time that Studio Potter launches our Annual Appeal Campaign, which is our most important fundraising event. Donations to Studio Potter are vital to journal production, writing development, internship programs, guest editorships, symposium sponsorships, and more. Studio Potter journal is often an artist's first opportunity to be published. Will McComb, one of SP's 2018 NCECA National Juried Student Exhibition winners, says, "An offer of publication and the opportunity to speak to my peers in a written format was not something I expected to be afforded when I originally applied for this show. I'm so excited to be able to share my journey with a wider audience. The award is an important and significant addition to my resume which will help me in my efforts to become a professional artist." Learn more by reading our 2018 Annual Appeal Letter; if you are a current or former member, watch for the printed version in your mailbox soon.
Studio Potter is able to continue its important work of developing, publishing, and promoting meaningful dialogs only because of the generosity of our community. 30% or more of our budget comes from donations made in addition to or separate from individual memberships. To read more about our mission, vision, goals, and growth, visit our About page. To make a contribution online, please donate here. We are a registered, 501(c)(3) non-profit organization, all donations are tax-deductible, and you will receive a receipt for any donation amount. 
Thank you to all our readers, members, supporters, donors, underwriters and friends for your generosity! Missed the #GivingTuesday campaign?  We'd be thrilled to have your donation anytime via our website donation page.