Donald Clark Collection On View at The Springfield Museums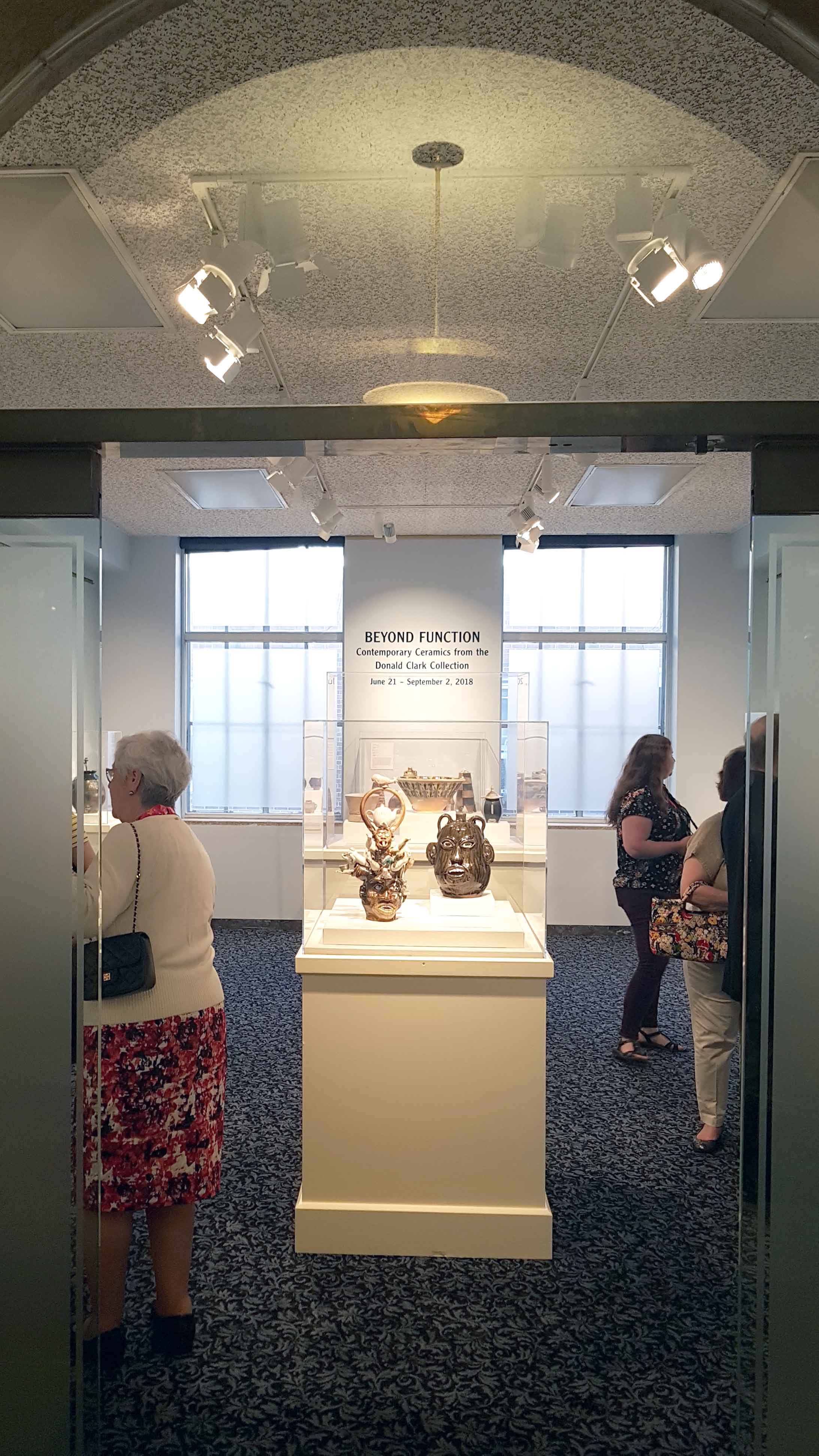 Beyond Function: Contemporary Ceramics from the Donald Clark Collection is on view June 21- September 2, 2018 at the D'Amour Museum of Fine Arts, part of The Springfield Museums, Springfield, Massachusetts. At the opening reception for the exhibition on Thursday, June 21st, Clark spoke about the concept and planning of the exhibition. The project has been in development for several years, during which time the decision was made to exhibit selections from Clark's collection in the fine arts museum, rather than one of the other museums in the complex. Clark closed his remarks by stating his pleasure at this news during the planning process: "Oh, I see..." he said, "we are going to put the pots in the fine arts museum. Well, my mission is complete!"  
Clark has collected pots from all over the country and all over the world, but also a significant number of pots from Western Massachusetts, which are included in this exhibition. Studio Potter editor emerita, Mary Barringer's work is on display, as well as many former SP authors' pots, such as Mark Shapiro, Michael McCarthy, Justin Rothshank, and Sequoia Miller. The variety of works on display is dazzling, from Peter Lenzo's Face Jug with Rooster Finial (2001, pictured left) to a 1980 sake set by Akio Takamori (pictured right), to a salt and pepper set by Mark Burns (1999, pictured below center).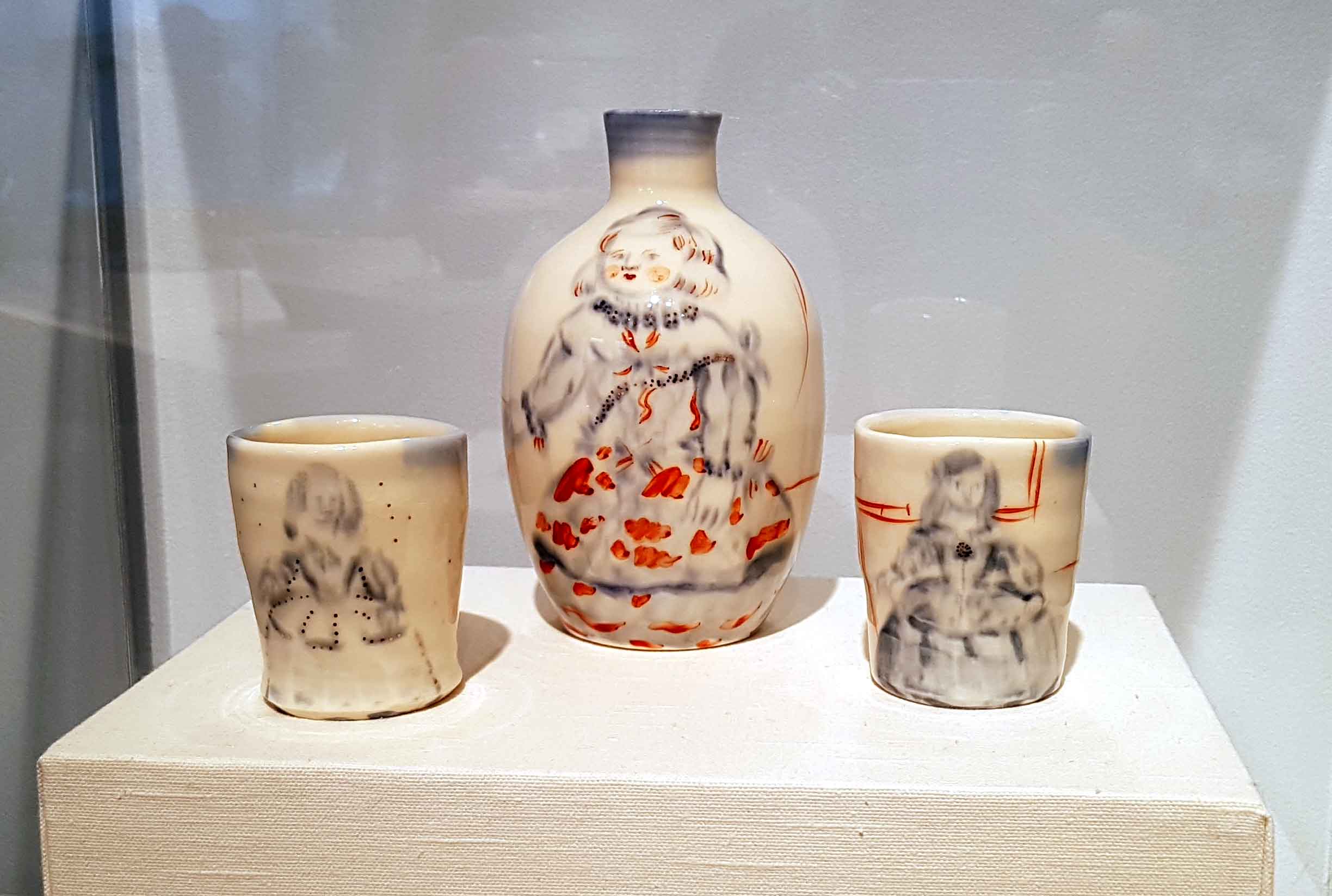 I became aware of the depth of Clark's collection in 2015 when I interviewed him about The Marks Project for Studio Potter, Vol. 43, No. 2, 2015, at his home in Springfield. This exhibition could have easily been as crowded with pots as his home. But, the display is appropriately - maybe even refreshingly - laid out to give each pot its elbow room, and to let each play delightfully with its neighbors, whether through era or aesthetics. There are too many vitrines for my taste, but then again, it is a fine arts museum; thus, it carries on a centuries-old tradition of putting things behind glass that many institutions would do well to move beyond.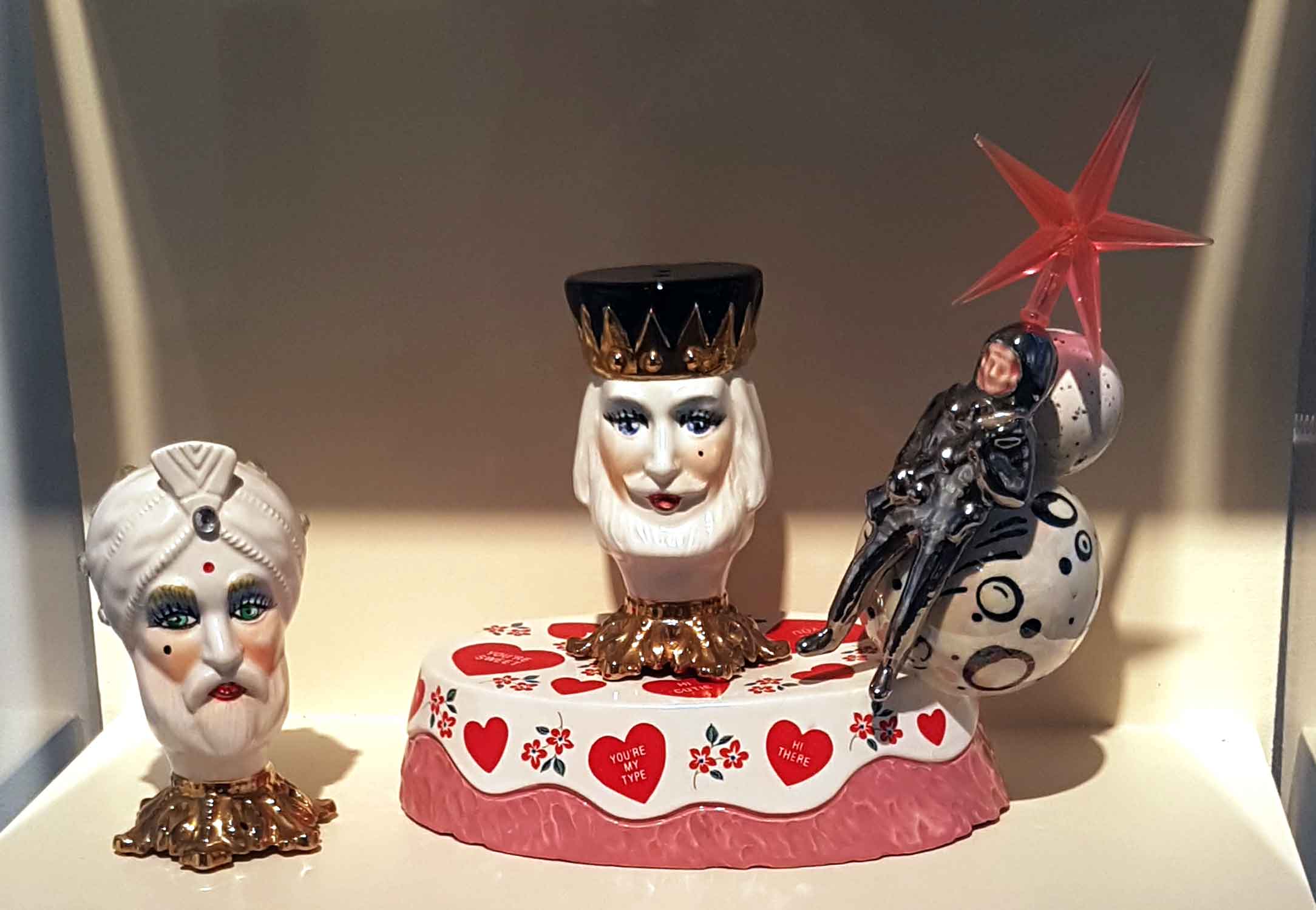 If you're traveling through New England this summer, I highly recommend a stop to see this show, where you'll find scores of different answers to the question What is a pot? For pots you can touch and to start your own stellar collection, attend the Hilltown6 pottery tour going on right here in Western Mass, July 28-29 (Celebrate with SP at our Hops+Pots event, July 28th!), or any one of the self-guided pottery tours happening all around the country this summer and fall.