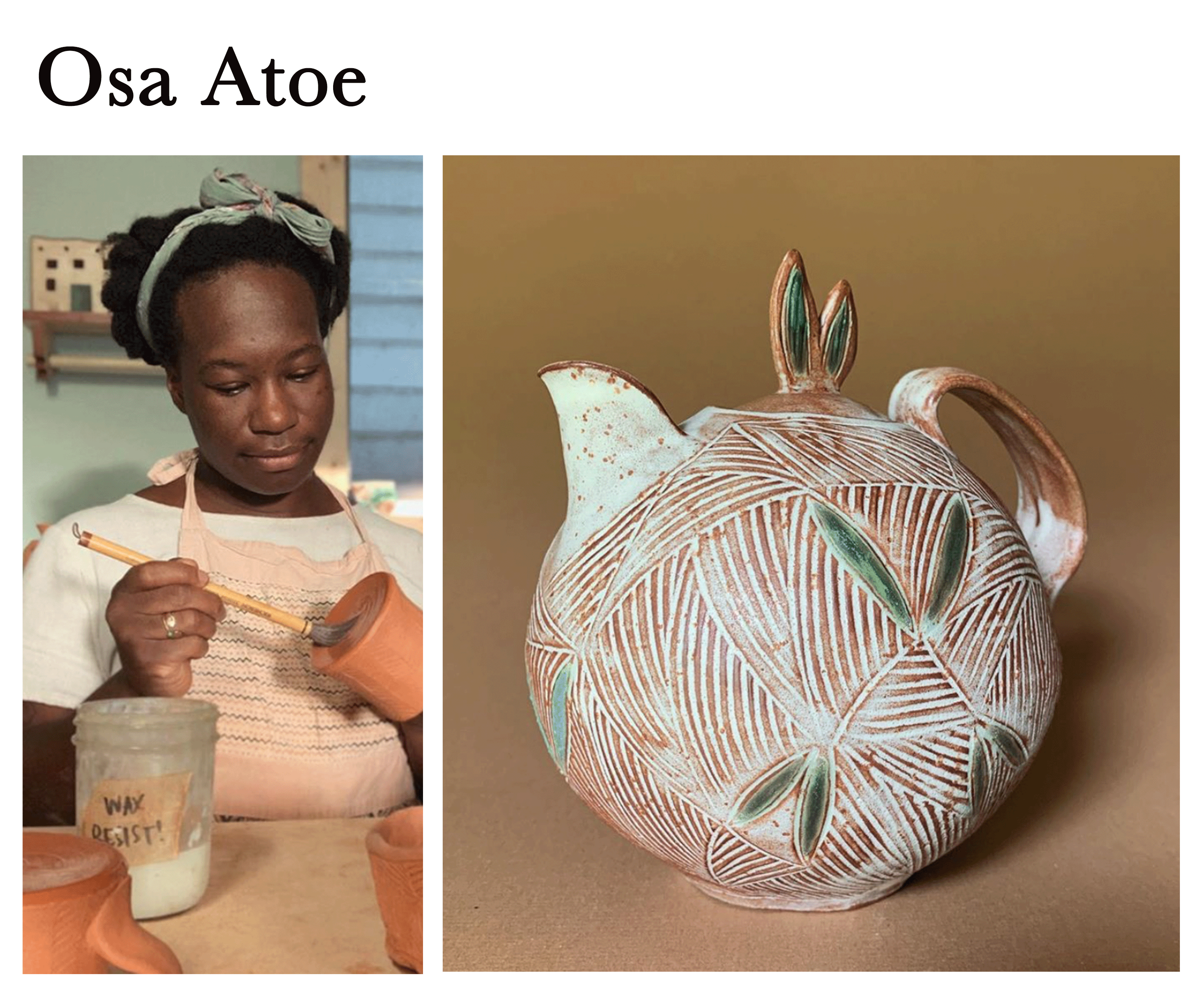 The symbiotic relationship between galleries and artists has been, and will likely remain, an ever-evolving landscape. Throw into the mix the current social and health climate, and things get only more complicated. Artists, galleries, and art centers alike are trying to redefine their marketplaces, reach their audiences, and achieve new levels of equity in their practices.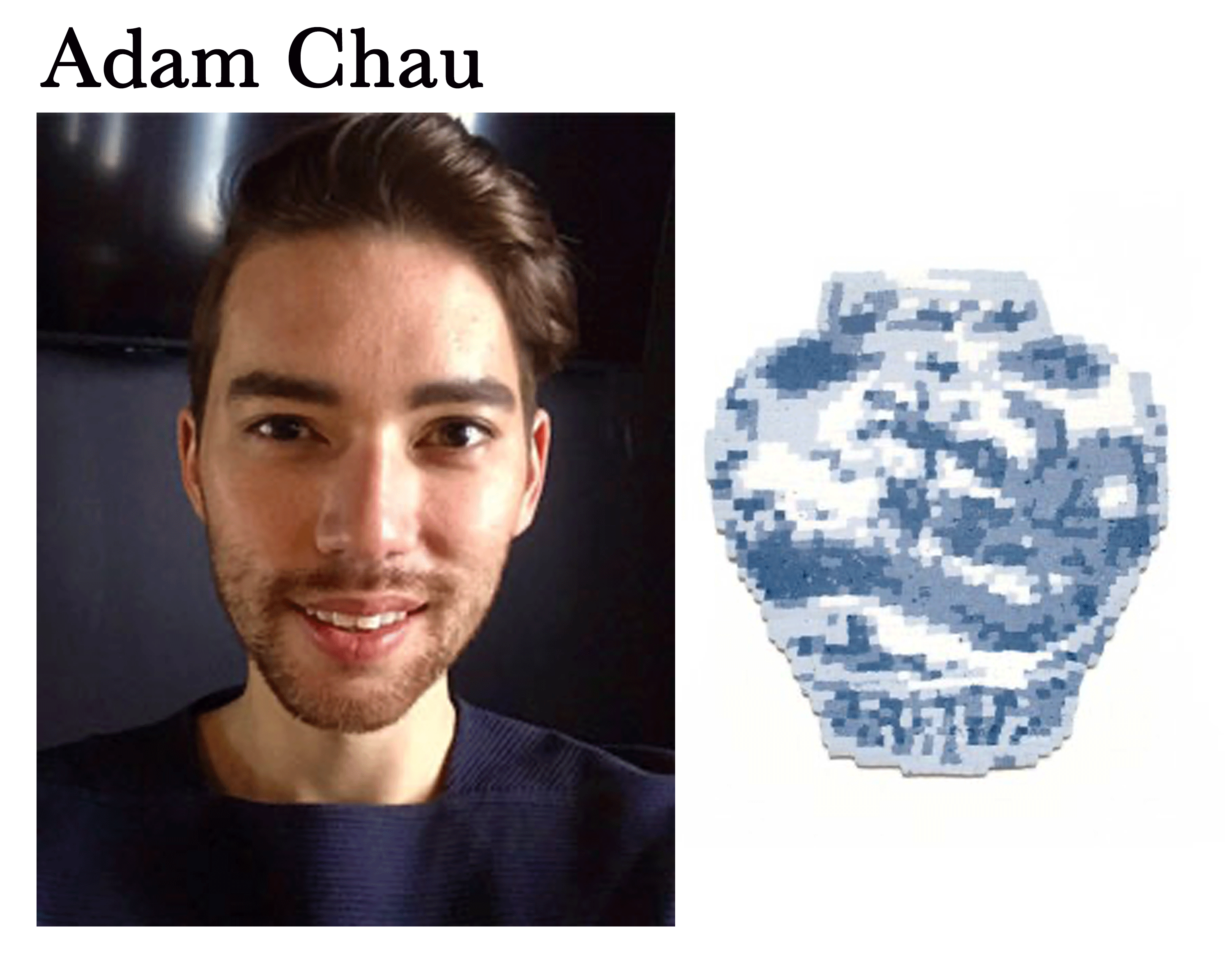 In the middle of summer, Osa Atoe began a conversation with Studio Potter about the artist-gallery relationship. Like many new to the field, Atoe, who has built a respectable following on social media and within her local market in Baton Rouge, found herself questioning the sustainability of participating in gallery exhibitions. Like so many BIPOC artists, this summer found her inbox flooded with invitations, not only because the field began pushing the agenda to be more equitable and inclusive, but mostly because she had already been making an impact as an up-and-comer who was producing a recognizable, quality brand of handmade goods. As she weighed her options among the flood of offers, she found the cost of doing business with galleries – galleries she wanted to be represented by – might not actually be the best thing for her balance sheet. 
In the midst of our first conversation, she was at the beginning stages of negotiating contractual agreements and was finding some unexpected hurdles. When she attempted to communicate via email with galleries, no reply to specific questions came. The situation did resolve itself once she called directly to engage the conversation in a more immediate fashion, but the road to resolution prompted her to seek a larger conversation about the gallery-artist relationship, and she hoped it would include a range of voices.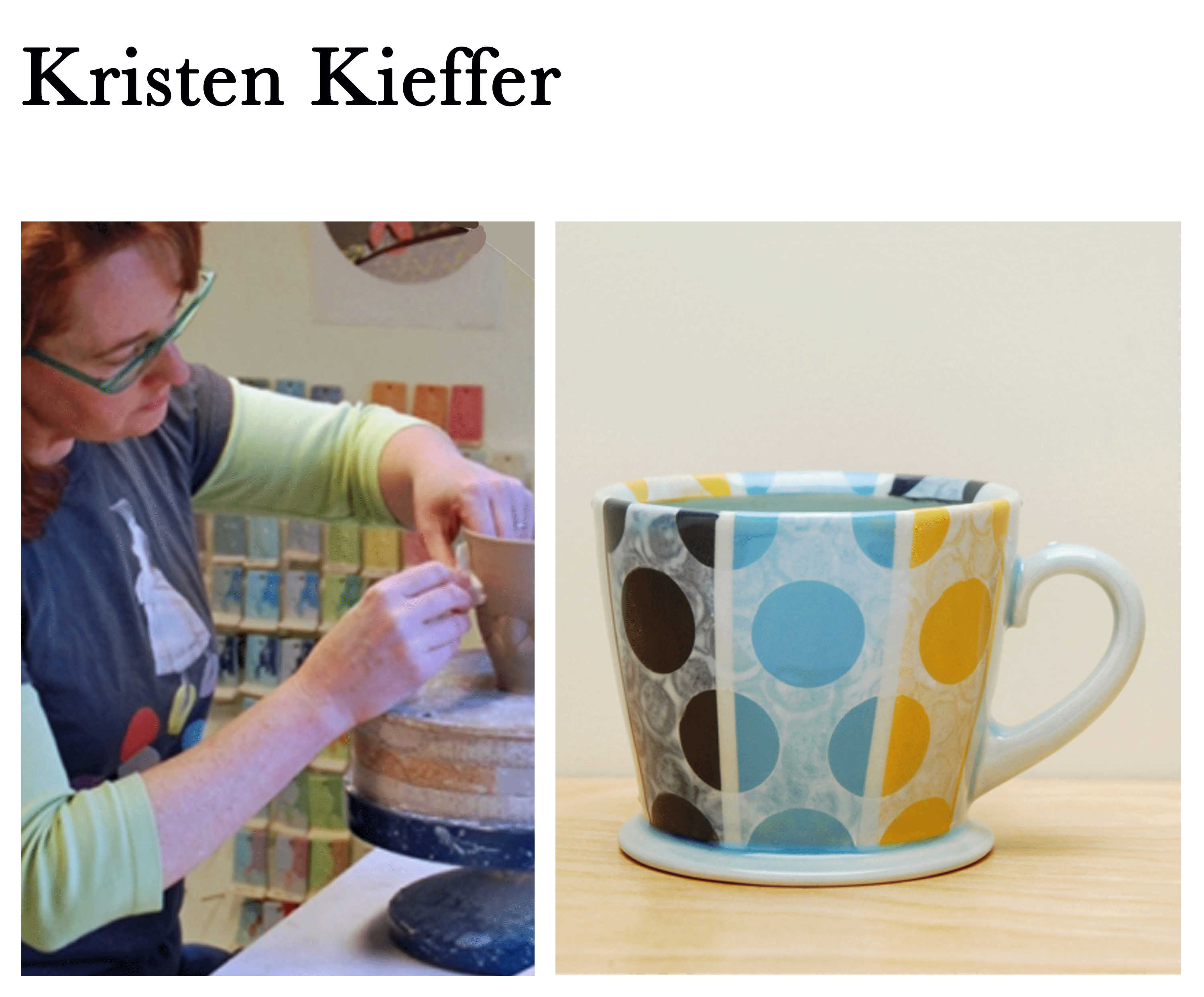 Atoe's expectations of what "might be" for an artist with gallery representation were not unfounded. She has a strong business acumen, and even though her time in the ceramic field specifically is still nascent, she is not new to marketing or audience building. Perhaps more importantly, she had experience working with a gallery model that employs a sliding scale. POT, a "full-service pottery studio" in Los Angeles, takes into consideration the financial impact doing business has on the artists they represent and the financial ability of the community they serve. To clarify what that means, the guidelines for their sliding scale program are on their website:
"POT is a ceramic studio at the end of the day – how we give back is through pottery. Pottery can help people because it's therapeutic and alleviates anxiety, it's communal, and it's a trade. The craft can be used to personally and economically empower someone! POT Community Programming is a series of practices and perks we offer so these benefits remain accessible to the economically disadvantaged, undocumented immigrants, and victims of gentrification who otherwise would not try pottery due to high costs or lack of diversity. We keep our regular prices competitively low and strive to always be as accessible as possible with our overhead in mind, so we ask that you only request our sliding scale/free services if you need them and if you are POC."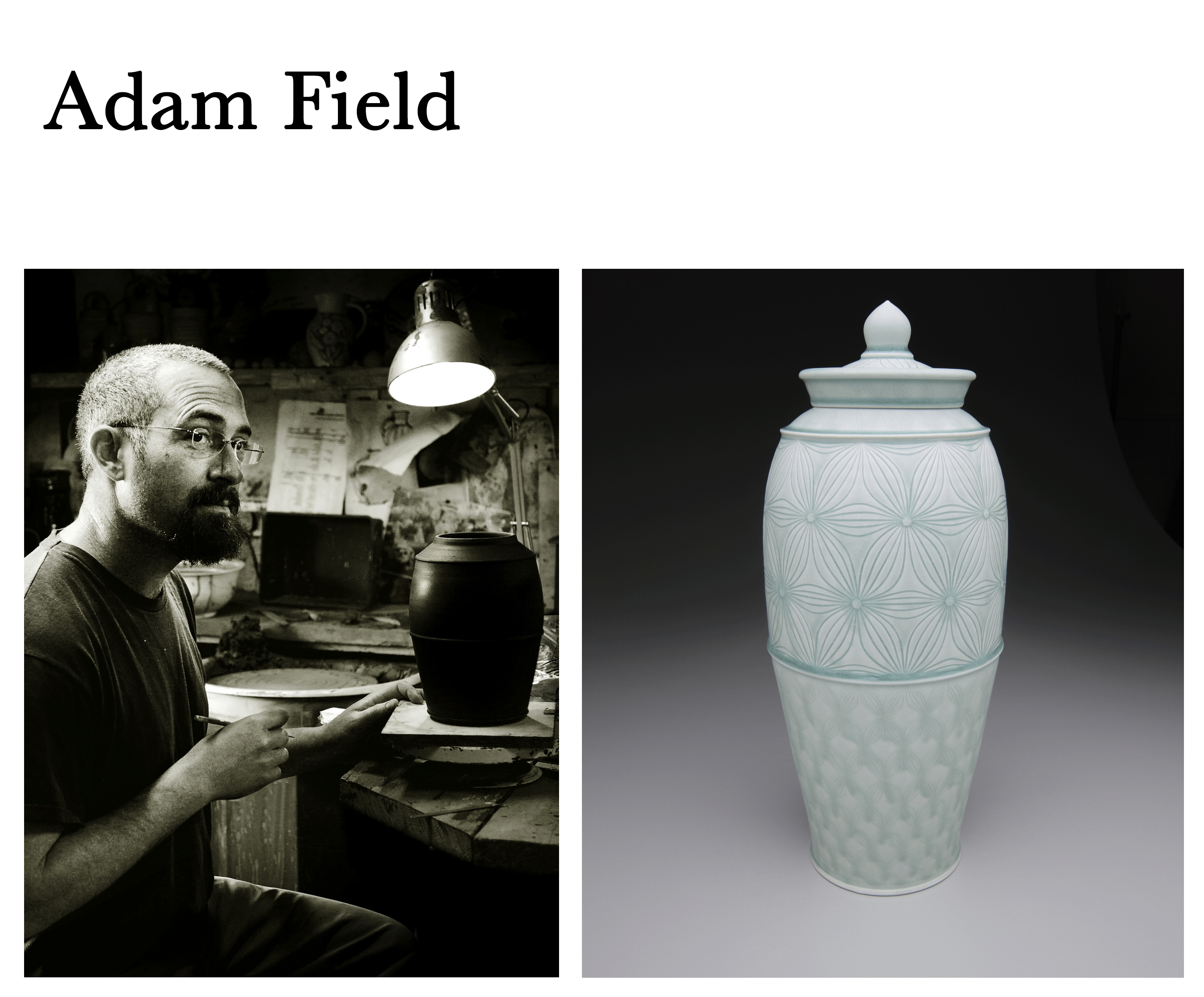 POT, in the melee of competing priorities that has defined 2020, was unable to participate in our conversation. The organization has a very clear mission and has kept their energy focused on their immediate community. While it was disappointing to not be able to talk with a representative from POT, it was illuminating to read about their approach and to hear about it from Atoe. She had been a visiting artist at POT and recalled that she never felt so supported. She felt there was a disparity between her experience with POT and the experiences she was encountering within her new opportunities. Why was she having to struggle so hard to engage in a conversation that should have been a clear cut, unemotional business negotiation? Grateful for the invitations and potential exposure to a wider audience for her wares and her brand, she just couldn't square the equation of economic flow when it would wind up costing her more to participate in these opportunities. It made more economic sense to sell directly through her website to the following she has built on social media.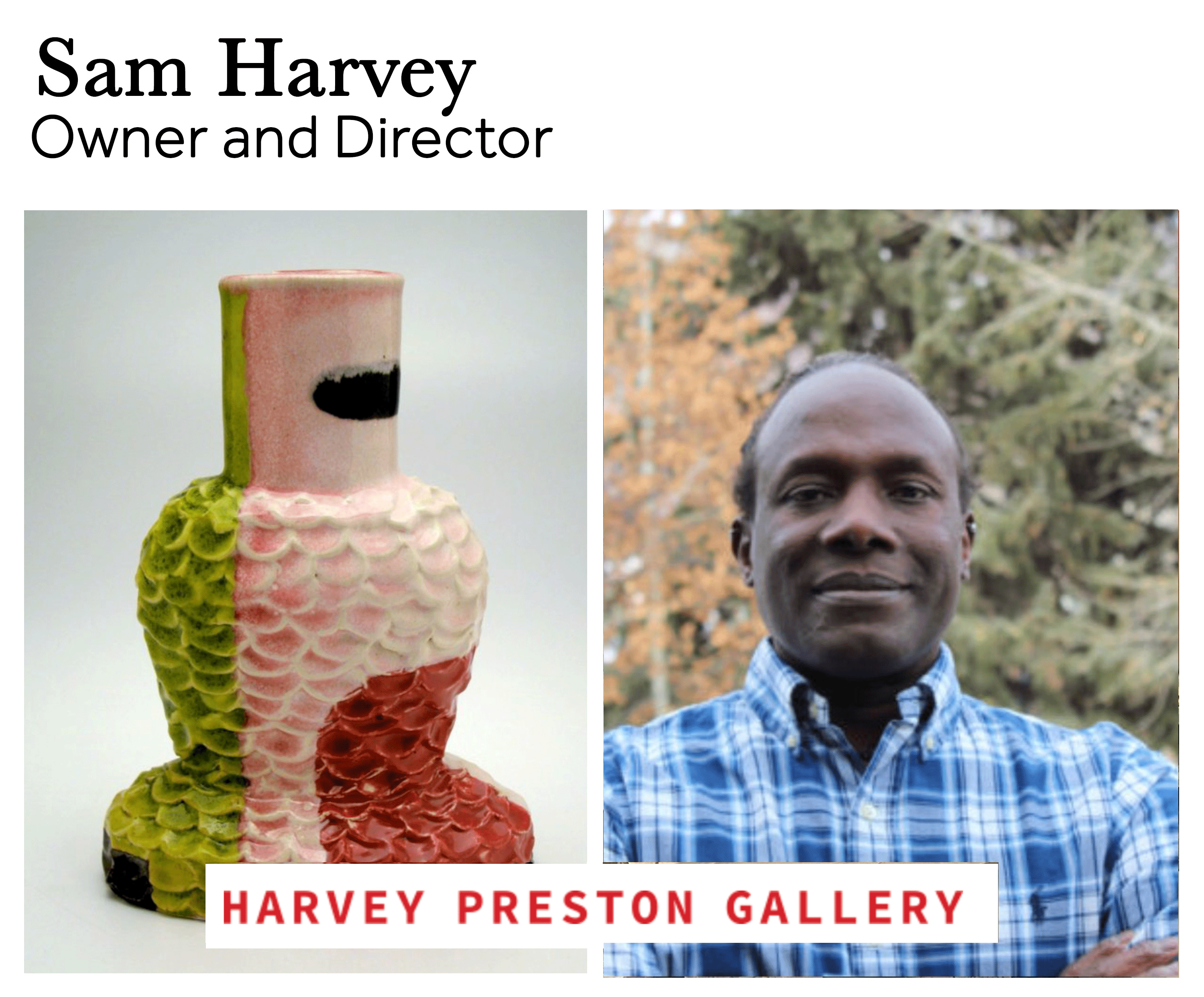 Of course, she is not alone. Of course, this is not the first time the topic of economic sustainability has been broached in the field, nor in Studio Potter. It is, however, a topic that bears revisiting. It is worthy of reexamining the existing models because the models aren't stagnant. Such a statement may seem obvious, especially in a time when so many are reexamining the pathways to access ceramics. For the purposes of this series, we are focusing on the gallery/artist relationship and the components an artist might consider when entering such a relationship. Those who are actively engaged in successful studio careers have embedded assessment practices, they track numbers in one way or another, and are coming up with new ways to define their markets all the time. Adam Chau, one of the artists we spoke with, shared that a part of his assessment process involved paying close attention to activity in the larger market, almost obsessively. "I've been extremely surprised with how well virtual pottery sales have been going. [Referring specifically to virtual markets in the context of a global pandemic and subsequent crash of the economy.] Even though I'm not buying [other artist's work] that much right now, my lizard brain compels me to check in on the sales that have been happening ­– who is selling, what percentage sold the first day, what is left by the end of the week." It's this kind of insight, a desire to glean little tidbits of "how-to" and "how-do-you" and "what-are-you-doing" that we hoped to hear.
The conversation of economic sustainability also bears review because new faces are coming onto the scene that don't know "how it's always been done." That can be a very good thing. They bring new questions, new possibilities, and new priorities to the existing paradigm – if we are ready to engage and listen.
 If an artist runs into walls in the course of trying to establish a new business relationship, or to negotiate terms of said relationship, it unleashes a cavalcade of questions: If they invited me, my work must be good enough, but if it's good enough, why am I not getting a better return on my investment? Am I not getting a better offer because I am a woman? Does the lack of engagement over contract negotiations have to do with race? Are artists with primary income streams, like teaching, or a spouse with a stable revenue, disrupting the market because they can agree to less return on their investment? Why won't people talk about money? What am I really getting out of working with galleries? Why is the system so resistant to change? What would that change look like?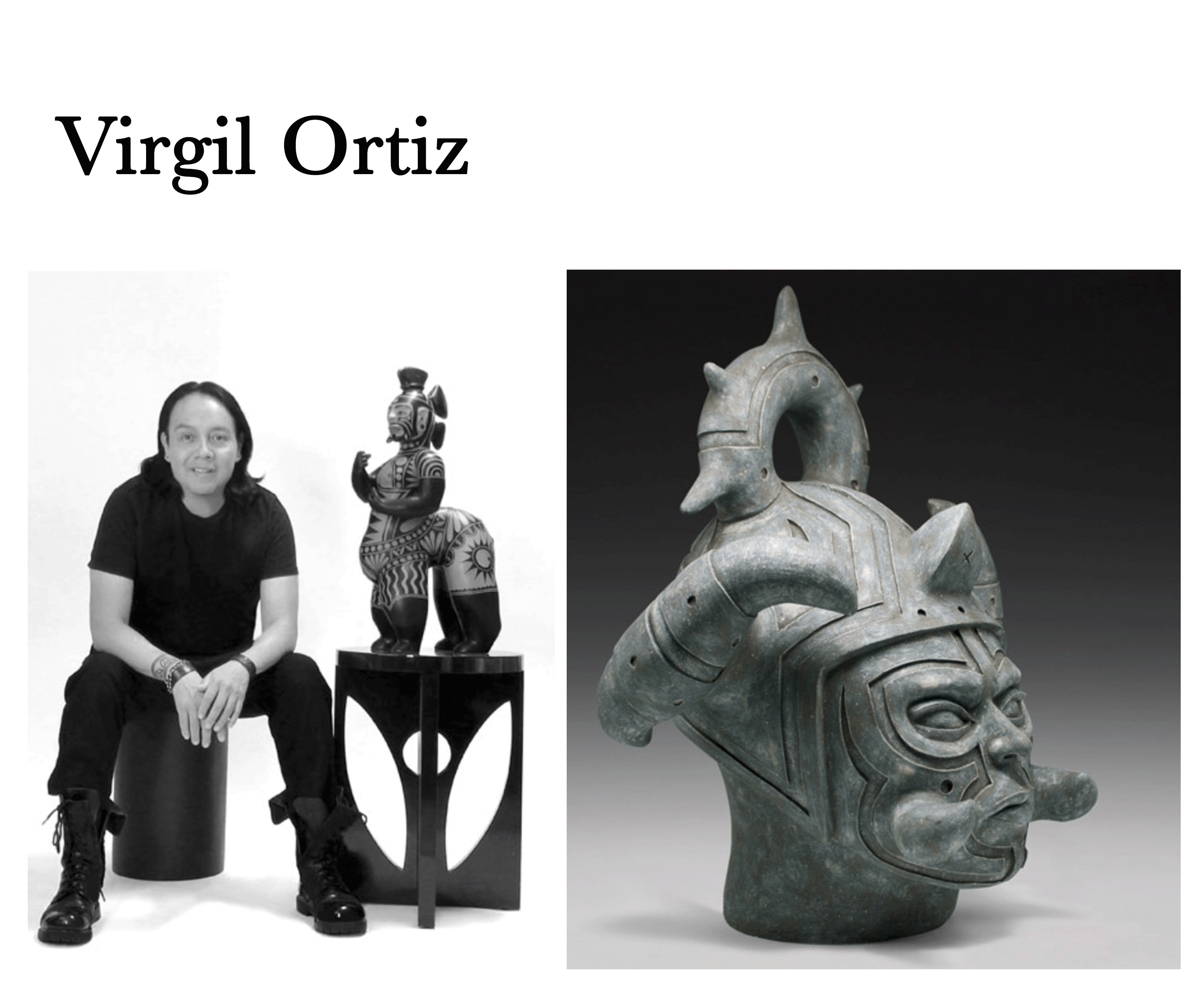 Atoe's willingness to share her journey, her frustrations, and her learning curve, provided the opportunity to have a discussion. She never expected there would be ONE definitive answer, and there isn't, but the impetus her query provided is the most recent accelerant keeping the conversation active. In many ways, the process of negotiating the craft market is not one hundred percent transparent, but layers of potential were illuminated. The trouble is, illuminated layers are still kind of opaque. Inspired by Atoe's inquiry, Studio Potter said, "Yes, let's have a conversation," and invited representatives from the following groups to have a series of short conversations:
Full-time artists (some who work with galleries and some who don't; some who focus on design; some who sell at higher price points; some who sell at lower price points)
Arts administrators (from private galleries; from craft schools; from ceramic art centers; from community art centers)
People who operate within the field as makers and arts administrators
Most of the individuals involved in our conversations have decades of experience in the field, but also present were those who, like Atoe, are fairly new to the endeavor. In the end, fifteen people from the ceramic community weighed in with their personal experience. 
An Abridged and Incomplete History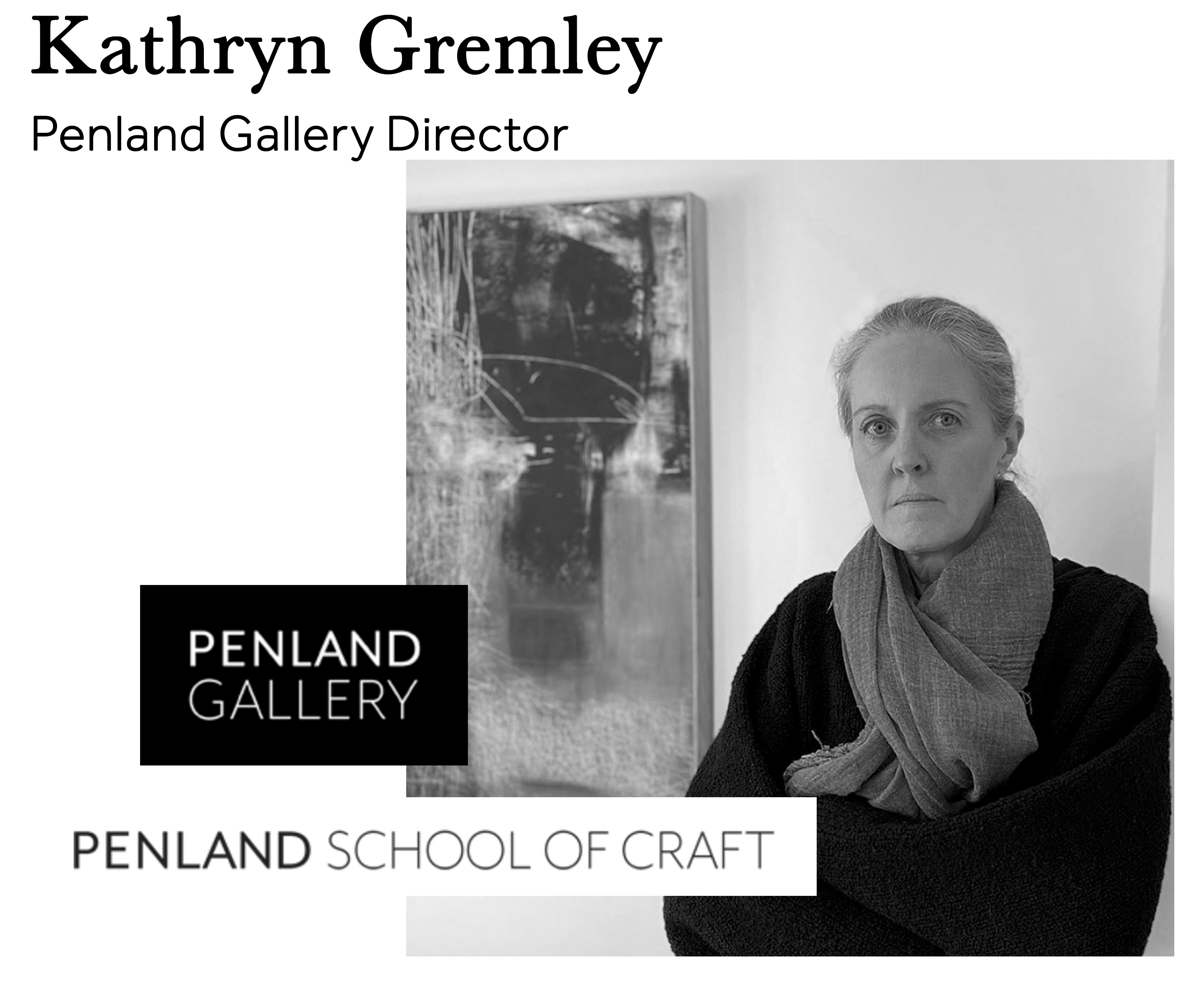 This is not the first time that economic sustainability questions have surfaced, of course. There is a wonderful interview in the June 1990 Studio Potter with Ben Cohen of Ben & Jerry's Ice Cream, who has a background in ceramics. We can read about the evolution of a small business into a major brand and learn parallel lessons from his journey that are applicable today. There was a notable exchange between Garth Clark and Warren Mackenzie in the December 1992 issue of Studio Potter, wherein Clark asserts that those protected by academic salaries undercut the market for those who make a full-time living with their studio practice, and Mackenzie's rebuttal that, "I personally know at least twenty-three potters who are earning their entire living by potting and are selling their work for very modest prices." Of course the landscape is much different now than when these two titans politely, but pointedly, rattled their sabers. In contrast to the interview with Cohen, both of their arguments sound out of touch with the reality we are living in now. 
There was an entire issue of Studio Potter devoted to money in 2010, where Mary Barringer opened the issue, acknowledging the difficulty people have with discussing money matters. She wrote, 
"Here's a conversation-stopper: How much do you make  in a year? Nothing will get potters to change the subject faster than a frank question about money. It is the great taboo of our field, the one topic an extremely garrulous tribe doesn't want to discuss. In certain circles – and art is certainly one of them – talk of money is viewed as distasteful, irrelevant, or toxic; we do this for other reasons and measure its worth by other criteria. Which is not untrue, only incomplete. Let's admit that money is one of the exes along which we plot our creative lives. It can empower, victimize, or undercut. It can aid creative exploration or block it. It can bolster self-worth or shred it, bring focus or distraction to making. Our personal ideas mingle with the collective consensus about value and exchange, reflecting both a private credo and a public system. Yet real information is hard to come by."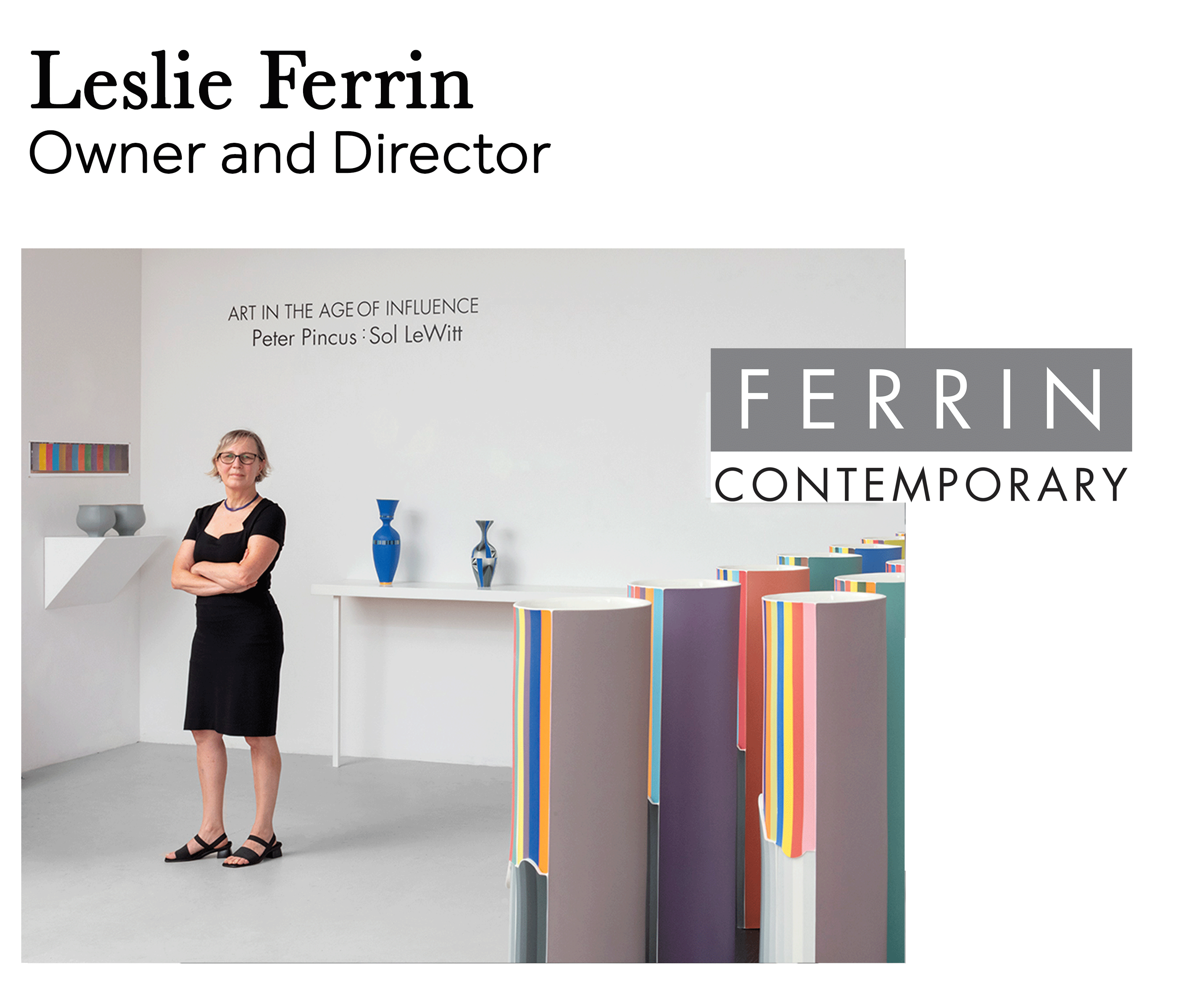 Mea Rhee wrote "The Hourly Wage Project" in 2015 for Ceramics Monthly. She relates how the shift to being a full-time potter affected her income. More than that she tracked the shift and shared the statistics addressing revenue streams, inventory, packing materials, shipping, and everything else associated with doing business. She concluded by pointing out that her findings were very much HER findings, but encouraged readers to diligently track their own activity for a year to inform their decision making and effort in the next.
Kristen Kieffer has been a model of generosity, sharing the travails of her own financial inquiries for her entire career, most recently writing for Ceramics Monthly, "Workshop Logistics: Contract Norms and Honorarium Realties," published in February 2020. She gathered statistics from a sampling of thirty artists, "Part of the goal of this article is to identify the norms of workshop contracts, logistics, and honorariums. Because there is no published standard or even suggested guidelines for pay rates (in the US)—and since conversations about money are taboo—most of us have winged it regarding what to request for a workshop honorarium and when to say no by asking peers and mentors, experimenting, or simply accepting what's offered and hoping for the best." Kieffer provided us with more transparency, and bravely arrived at a concluding list of bullets that offers the field some guideposts moving forward.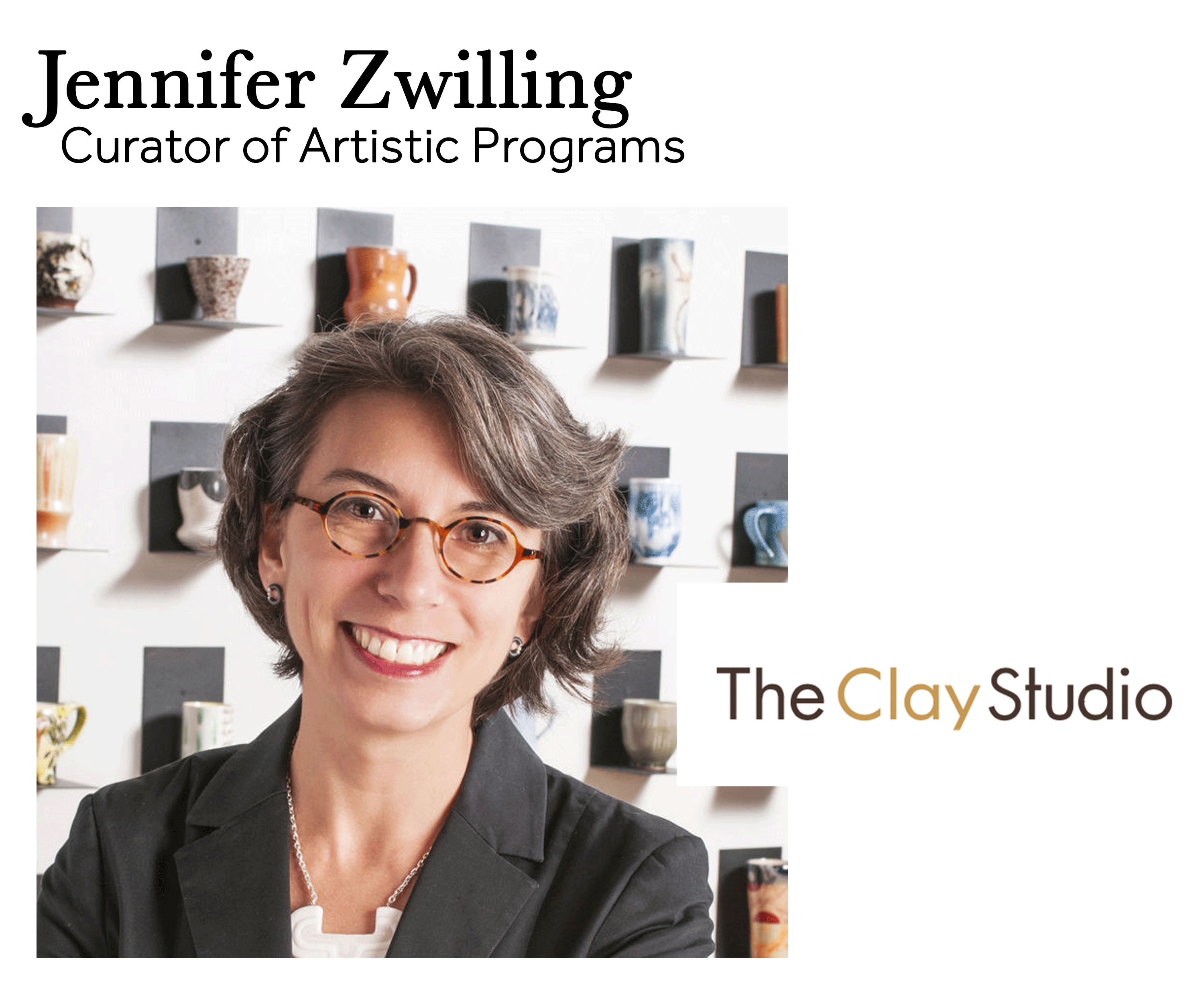 Adam Field, who also joined Studio Potter in our most recent iteration of the money conversation, had an interview with chef and entrepreneur Dave Chang on the podcast The Dave Chang Show, "What Pottery Can Tell Us About Culture, With Adam Field," and while the two do discuss culture, listeners are also treated to the evolution of Field's practice. One can glean the savvy business acumen Field has employed since the beginning of his career. Another podcast we can look to for models is Ben Carter's Tales of a Red Clay Rambler, in particular, Episode 315, where Carter sits down with Sam Harvey of Harvey Preston Gallery to talk about the fundamentals of running a successful gallery. In Episode 155, "Virgil Ortiz on Reinterpreting the Pueblo Revolt," we get to see an incredible model of diversifying one's creative output through a variety of media, with careful attention to contract negotiations.
Even though, as Atoe and many others find, the money conversations are difficult and painted with the brush of "taboo," they are happening all the time. The information is out there, but somehow the aggregate still hasn't homogenized into a smooth, easily digestible foundation. The individual still must always  do their due diligence and plot the best course they can for themselves. There are a lot of right solutions and there are dead ends too, but knowing where you stand and knowing what you hope to achieve is key.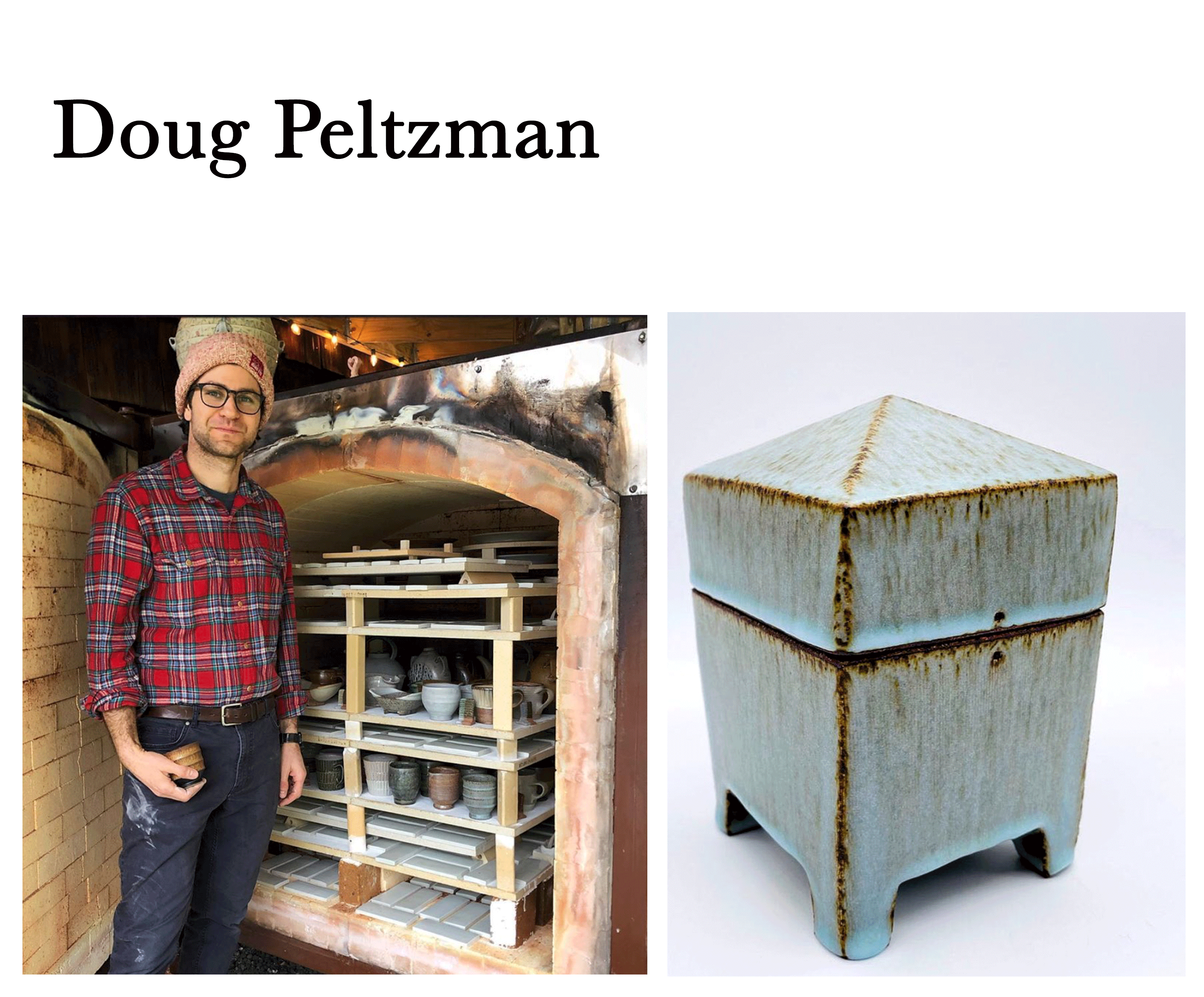 We were fortunate enough to have Kieffer, Harvey, Chau, Field, and Ortiz join us in our conversations, along with Kathryn Gremley of Penland Gallery, Leslie Ferrin of Ferrin Contemporary, Jennifer Zwilling of The Clay Studio, Doug Peltzman, April Felipe, Melissa Weiss, Danielle Carelock, Kyle Lee, Carole Epp, and, of course, Atoe. The most remarkable thing about these conversations was the generosity participants showed each other in quiet exchanges of specific information. It became clear that no one, regardless of their perceived level of success, has all of the answers. Everyone is doing the best they can with the information they have. It's admirable, but it might also be a good argument for some kind of standard operating procedures. There were also post-zoom debriefings where participants followed up with each other or where they brought others into the conversation. This ongoing dialogue is so valuable, and so simple to initiate. If a question is itching the back of your brain, you should reach out and start your own conversation. What resulted from this Studio Potter series of conversations is a list of things to consider as you define and navigate your own marketplace. Those include: identifying your goals, finding a good fit, understanding the options available (what each path can and cannot offer), negotiating and re-negotiating a contract, tracking expenses and income, holding all parties accountable to the contract, the role of social media, the sliding scale model, service to the field, and finally a list of resources to support your efforts. In a Studio Potter series, we are going to dig into each point. Having set the tone by sharing the back story and a little history on what others have already written on the matter, let's start with the importance of goals.
Identifying Your Goals
One thing most of the participants had in common was clarity about their goals, which inherently evolve as careers have matured. For an organization, this information can be found in the mission statement. In 2013 Forbes published, "Answer 4 Questions to Get a Great Mission Statement." Even if your model is a solo endeavor, it's worth considering:
What do I do?
How do I do it?
Whom do I do it for?
What value am I bringing?
"An effective mission statement must be a clear, concise declaration about your business strategy."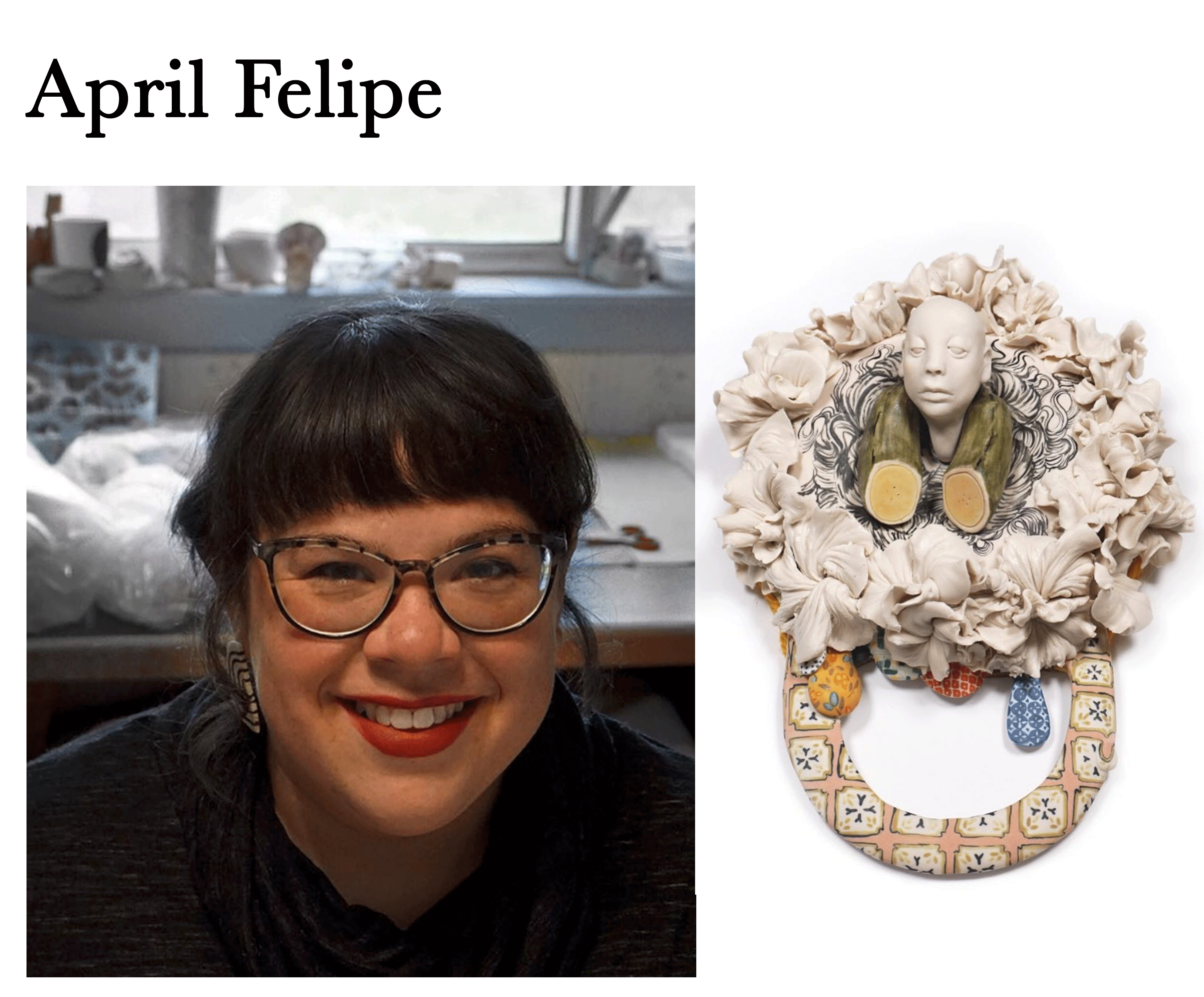 Our field has long since expanded beyond the humble, village potter endeavoring – either alone or as a family – to provide wares to a small community. As inclusive as we might want to be, we have to be honest that what we make identifies as "luxury" in many ways. Even as arts organizations bring ceramic arts to underserved audiences through outreach programs, a fifty dollar mug is an expense many in our country cannot justify. Fine craft operates in the upper tiers of Maslow's Hierarchy of Needs. For those committed to what would be described as accessible price points, like a twenty-five dollar mug, even that price point must be filed under the heading "luxury item" when anyone can pick up a mug at Target for under five dollars. Yes, I heard and felt the collective shudder as I typed that, but when considering the business goals of operating in the contemporary craft market it is paramount to be realistic about the situation.
Kyle Lee, who has been working in clay for twenty years, and intently focused  the last two years on developing his brand CERAMICMELTDOWN, has as his number one goal: leave the day job and operate his studio practice full-time within a year. He, like Atoe, has been overwhelmed with well-intentioned, if not sometimes misguided and tone deaf, offers. But Lee has decades of professional experience serving him in separating the wheat from the chaff. As he enters into a new level of his practice, another goal became clear: establish long-term relationships with organizations that will help his brand advance. He is asking himself and his potential business partners, "Are you going to escalate my brand?" 
"I had a lot of startups that tried to get me involved with them, and I'm not interested in that. I don't want to be part of a startup. That won't move me forward the way I want to move forward. It's about picking and choosing and having conversations and asking the right questions."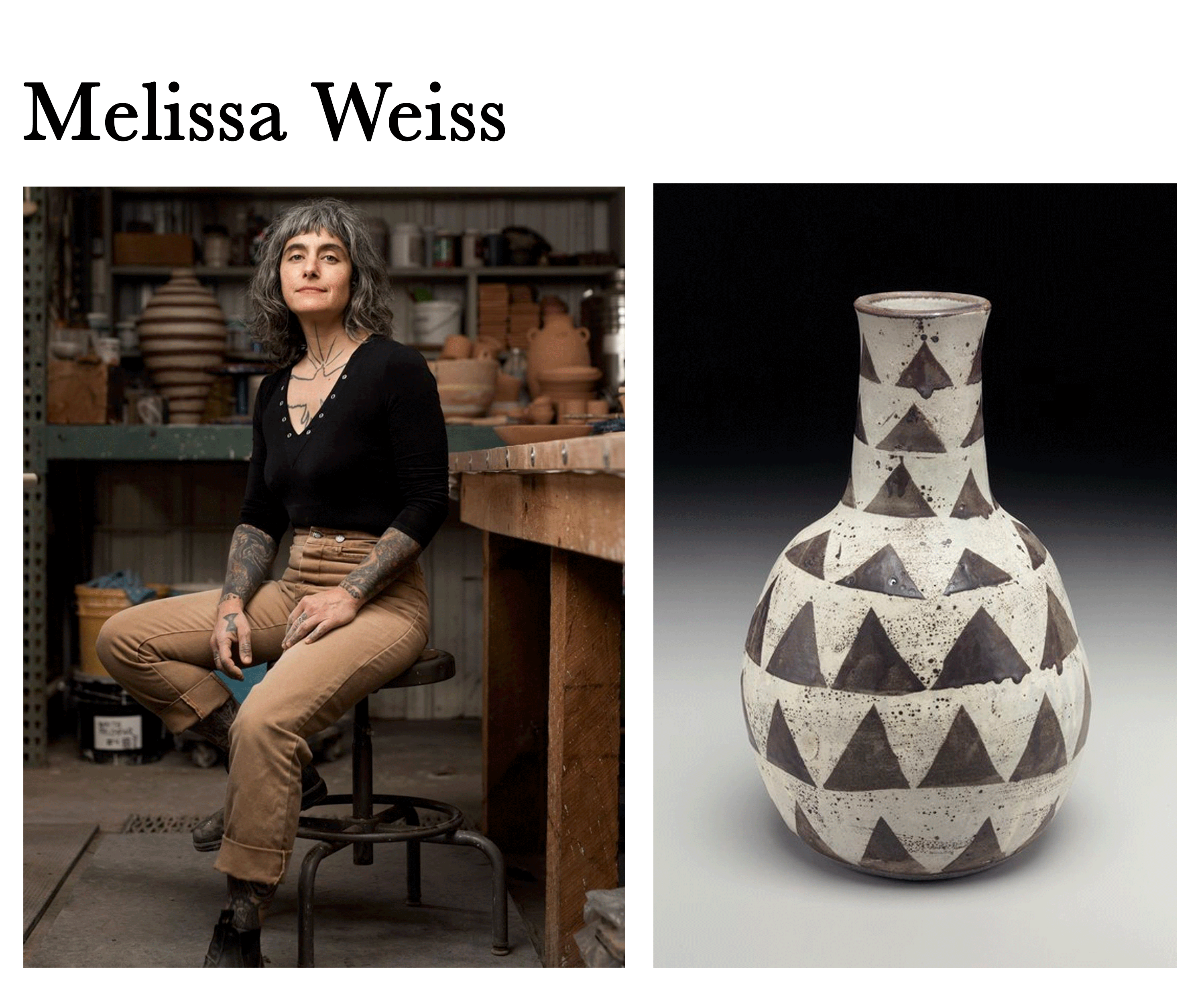 The right questions involve Lee querying companies about the longevity of their endeavor, finding out what their track record has been and what their platform can offer in terms of visibility. A question Lee learned to ask this year was about the commission split he was offered, which was initially fifty percent. "I didn't realize there was room for negotiation. I thought this is how it's done." But in having conversations with more experienced people, Lee realized that he did have some negotiating power, especially when an invitation was extended to him versus him reaching out seeking an opportunity. He countered the standard fifty-fifty split, garnering himself a higher commission in the process. This became a repeating theme, and while he acknowledged it as uncomfortable for some, his maturity gave him confidence. Knowing what you want and determining your goals prior to entering into a search or a conversation is paramount to your success.
Lee uses other measures to assess the potential quality of these burgeoning long-term relationships and makes sure all terms are clearly defined:
Am I selling my work on your site? 
Is this a drop-ship arrangement?
What professional development opportunities are there in our agreement? Including but not limited to promotion, documentation, even business planning, and website development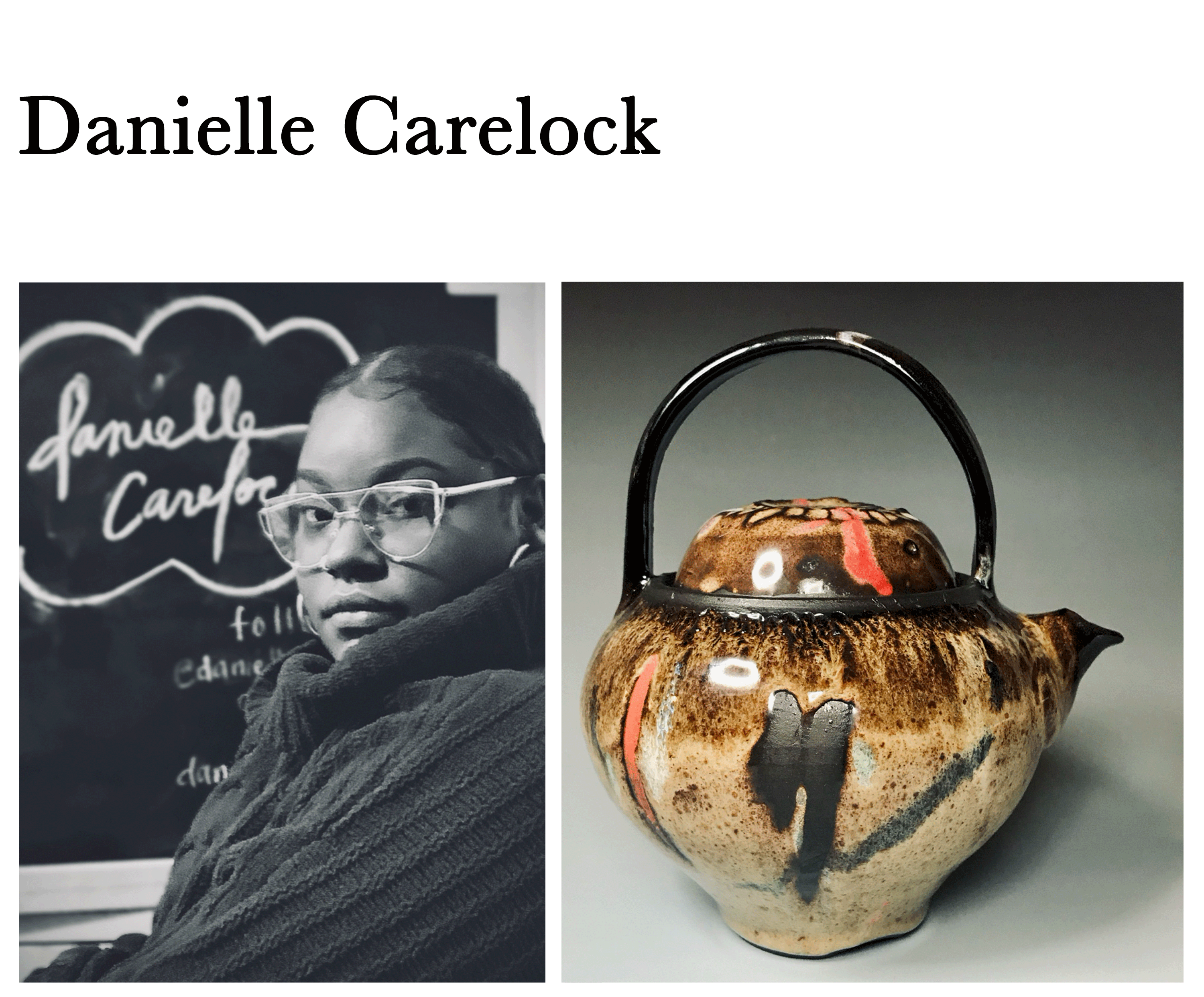 The latter, business planning and website development, are not all that common, but do indicate a growing trend to look for, and are a result of efforts to eradicate the Whiteness in many fields. For-profit companies and non-profit organizations are looking at how they can provide business tool kits to BIPOC artists. Lee found just such an opportunity with Shoppe Object, a semiannual, independent home and gift show based in New York City. They created a Black Lives Matter Initiative in June of 2020, in response to George Floyd's murder and in an effort to "create immediate change in the industry." Beyond inclusion in the February 2021 Shoppe Object trade show, they are providing ten, black-owned, independent brands with "a range of business-building and consultation services on issues related to retail strategy and planning, sales and distribution, merchandising, creative direction, marketing and publicity."  Initiatives like this may establish a precedent, defining what you are seeking as you define your goals and what you ask for in your negotiations.
Adam Chau, as indicated above, is the consummate and self-described "obsessive" researcher because one of his goals is that he doesn't want to overlap what other makers are doing, "I want to push the boundaries of digital technology. I want to be careful and always make something new and something my contemporaries can be inspired by." He is always aware of what his peers in digital technology are doing. On the business side of things, Chau wants his studio to be sustainable, so he diligently tracks his time and finances, "making sure that it doesn't go into the red." Sustainability might seem like an obvious goal, but if you don't name it in your list, you can't plan for how you are going to achieve it.
Both Lee and Chau, it should be stated, are operating in the design arena. We will get more into what distinguishes the different pathways available to contemporary makers in our next issue, but for now, the fact that they have both identified design as their path, in turn, largely defines the future goals of their business plans.
Zwilling, curator of artistic programs at The Clay Studio, spoke to the future goals of The Clay Studio as they prepare to shift into a new space. Their move highlights the point that institutional goals, much like artistic ones, are an ever-evolving target. Even mission statements change over time.  Mission statements and goals help individuals and organizations navigate between posts along their own continuum and should be reassessed at regular intervals.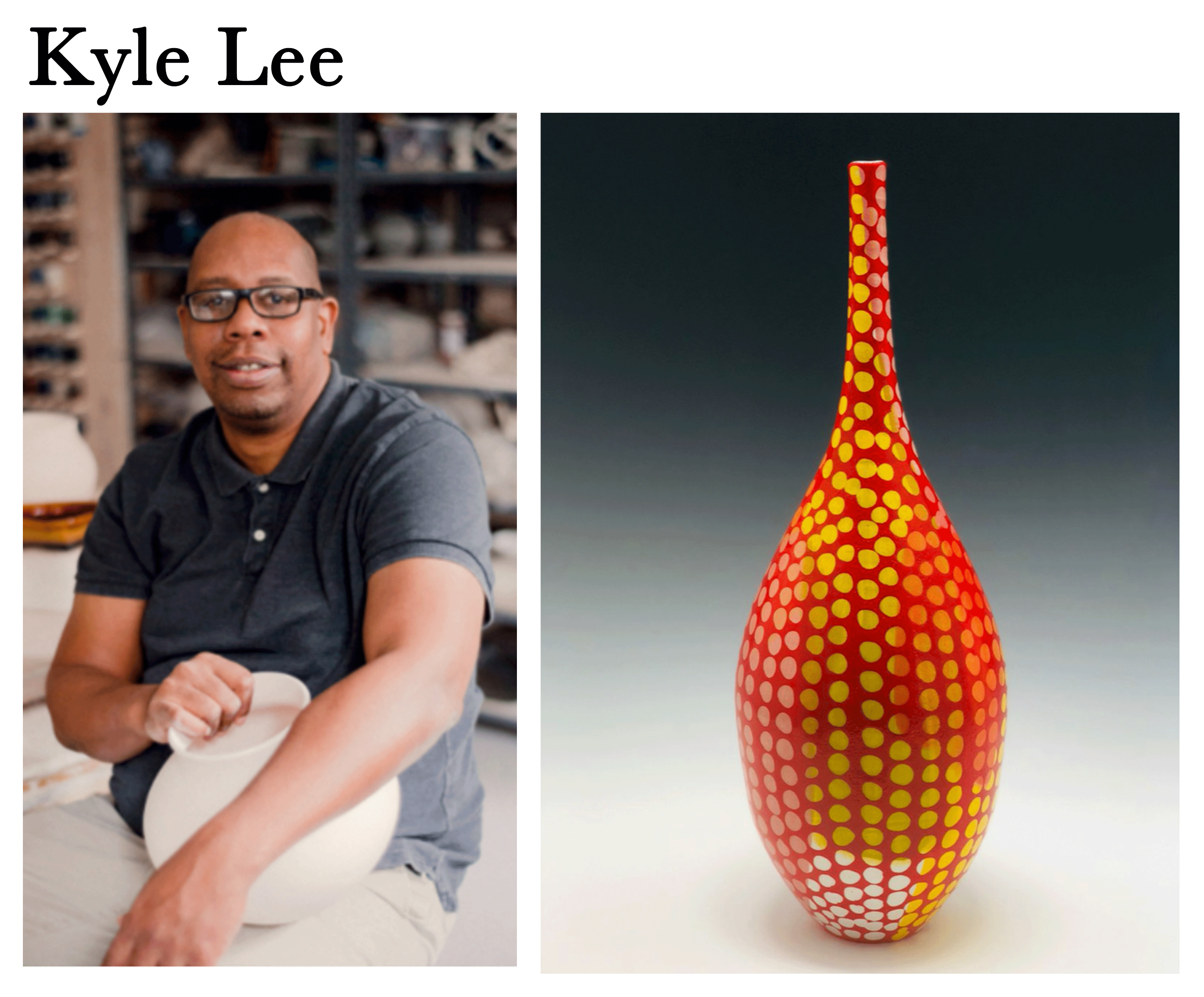 With The Clay Studio's move into a new neighborhood next year, they are centering their attention on the questions of representation in the field, and reflecting their local community. In June they assembled a Diversity, Equity, and Inclusion committee and are now at the culmination of the process to hire a DEI consultant. How is this impacting the sales gallery and exhibitions? The Clay Studio is building a committee in order to make decisions about who is represented in the community in order to make the process more transparent and less hierarchical. They have assembled representative Shop and Exhibitions Committees to reconfigure how they select artists. One idea is to show fewer artists in order to give each more attention. "It's not that we don't represent our artists well, but when you have one-hundred-and-twenty, it's a totally different situation than when you have fewer artists you can support at a deeper level." The Clay Studio is grateful to have a community committed to working together to become an actively anti-racist organization. 
The year 2020 has accelerated embedded assessment for everyone, from Lee and Atoe having to sort through mountains of incoming offers, to organizations like The Clay Studio pausing to reassess what "best practices" means moving forward. Goal setting is a fire in need of constant tending.
Meliss Weiss, after years of working with galleries and participating in large shows like the St. Croix Valley Pottery Tour, decided that the financial burden of working with galleries, plus the very real physical demands of keeping up with the supply chains for both was too burdensome. She adjusted her goals when she posed the question, "Do I want to stay home and just work with galleries, or do I want to [travel and] do shows?" But more recently, because of COVID, she has had to redefine her goals again when all of her shows were cancelled. She credits her ability to navigate this last hurdle with her investment in social media, "After almost a decade of treating social media like a job, being really consistent with it every day, I developed a large following," and that following has seen her through this year. "I'm selling just as many pots as I would be selling if I was doing shows, and for that, I feel super lucky."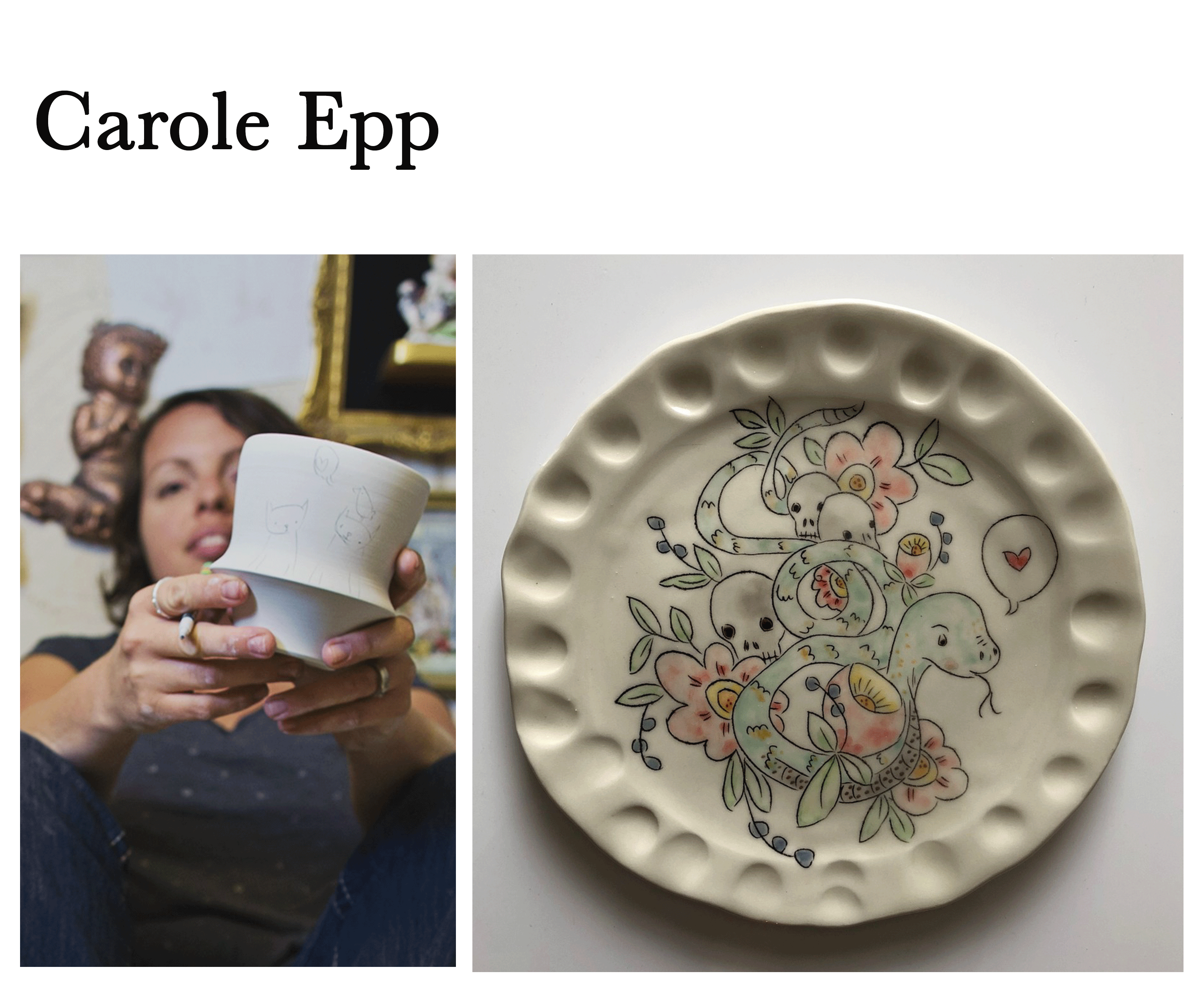 Of course, 2020 has brought other considerations for artists like Weiss who are socially conscious. Service, in Weiss's case this means social justice, is yet another lens to look through when clarifying your goals. We'll look at service to field more in depth in future segments in the series, but here's how it took shape for Weiss: "Because I was selling just as many pots, my business wasn't really affected. I don't really have any expenses anymore either. I have my normal expenses of materials, but I don't have show fees and gas and all of these other things. That was at least twenty-five percent added income. I think it's important to recognize that you're not doing things on your own; people are supporting you, and I think it's important to recognize that privilege. It made sense, especially when COVID happened and people were in various levels of distress… My life has not changed and it just felt unfair, so it felt right to take the twenty-five percent increase and give to grassroots causes." It should be noted that Weiss also recognized the bounty of available time she has now, and is redirecting that resource toward allyship and protests. She is also pursuing training as a medic to contribute to the consequences of civil unrest, on a level she finds most impactful.
Finally, although there are certainly more examples that cropped up in the discussions, April Felipe provided an example of goal-setting by diversifying her practice, dividing it into two distinct halves, where one side of the studio is wholly attentive to market demands and the other side of her practice is wholly in service to her own desires, imaginations, and creative concepts. She also shores up her income working in a non-profit, the Dairy Barn, in Athens, Ohio, and with teaching, "That's primarily how I keep my sanity." This kind of multi-faceted approach to income is likely familiar to many readers. She seems to have always been clear about the goals for her sculptural practice, "You have to make what you want to make," (a notion that may also be familiar to anyone who has read The Subtle Art of Not Giving a F*ck, a 2016 book by Mark Manson). Whatever you may think about the book, the larger point he makes in it is that everything is work, absolutely everything. 
Your job is to decide what work you want to do. Where do you want to put your effort? Where do you want to set your goals? So when Felipe says, "You have to make what you want to make," she has decided where she wants to put her efforts. The side of her practice that focuses more on the market has been branded under the name Baby Grape Designs. Having clear distinctions for tracking time and money, like Rhea did in her 2015 article, is yet another topic we will dig into a bit deeper in future segments. 
In the meantime, what questions are you asking yourself to guide you in defining goals for your practice, for the business of your practice, for sustaining your physical and mental health? Studio Potter would love to hear from you, to know what conversations you are having about creating a market or navigating the existing markets which are always in flux. As a companion to this opening segment, we also sat down with Sunshine Cobb for an interview and you can watch and listen as you work in your studio. Please come back for the rest of this series. We have a lot more information to share and Studio Potter extends a grateful thank you to Atoe for asking for the conversation to happen, and to those who agreed to participate in the dialogue.