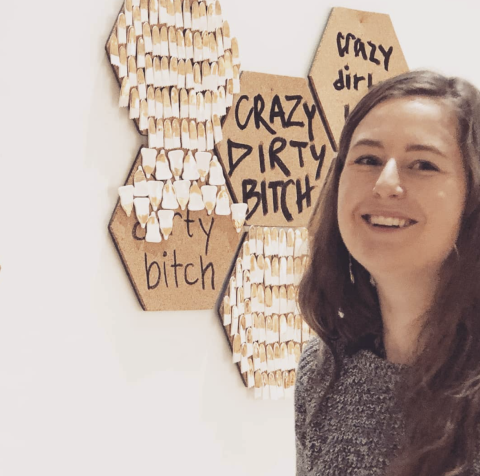 Author Profile
Mary Callahan Baumstark
Mary Callahan Baumstark is a teacher, writer, maker, and art administrator with her M.A. in Contemporary Art, Design, and New Media Art Histories from Ontario College of Art and Design University. She is the Executive Director of the Lewistown Art Center and an independent writer and critic.
Born and raised in the mountains of Montana, Baumstark received her BFA with an emphasis in Ceramics in 2013 from the University of Montana. Before continuing to graduate school, she spent a year as an intern and assistant at the Clay Studio of Missoula. Mary's award-winning master thesis, "Ceramic Craftivism: Activism and Resistance in Contemporary Clay," was the first piece of writing dedicated to redefining craftivism to include multiple craft media. 
In 2016, after completing her master's degree, Mary moved back to Montana. Since then, she has served as an adjunct faculty member in Art History at the University of Montana Western and became the executive director of the Lewistown Art Center. In addition to monthly exhibitions and special collaborations, Mary's projects include the first book dedicated to Socially Engaged Craft, Social Objects, essays for Studio Magazine, Ostracon Journal, & Studio Potter, and the first chapter of Critical Digital Making entitled "Toward a Practice of Digital-Handicraft," co-authored with Theresa Slater. You can follow her work @maryminimally or at www.bonedrybodies.com.