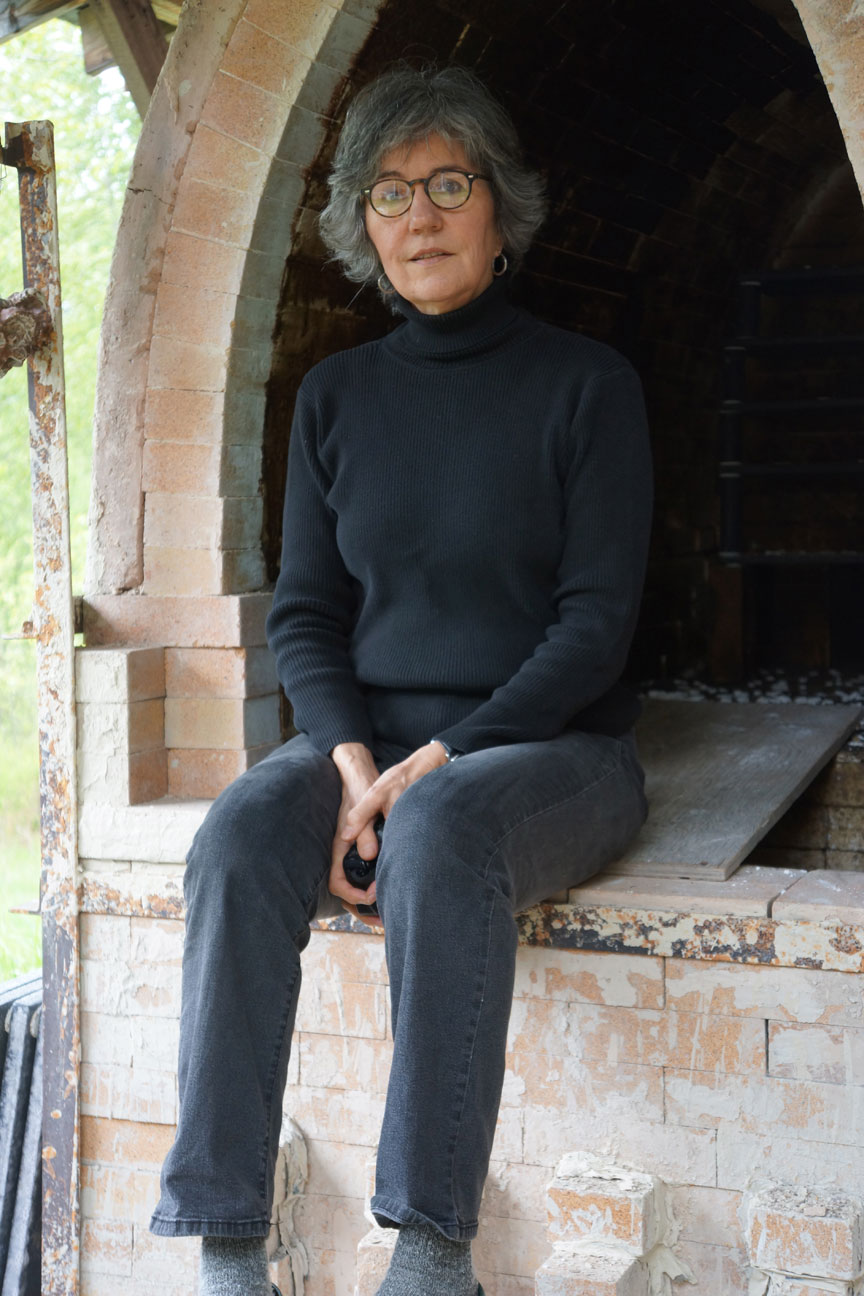 Gunda Stewart always dreamed of being a potter. Today, she makes pottery in a studio framed by the Purcell and Selkirk Mountains seven kilometers outside Canyon, British Columbia. Stewart's acreage, with its massive cedar and fruit trees, and vegetable and herb gardens, is idyllic; a long and winding road leads to this place of pin-drop quietness.
Sitting in her studio, looking out onto the lush garden, one would never guess that Stewart had been poor in her life. The tenacity that kept Stewart going to get to where she is today isn't apparent to the casual visitor to her showroom or booth at the farmers market. Dreaming of surviving on pottery sales is one thing, the resolve to give up everything to do it, is quite another. Stewart is an example to many that if you want something bad enough, eventually through sheer doggedness, you can make it happen.
Stewart took her first class in clay at a community arts center in Vancouver. Like other young moms, it gave her a chance "to go out, to be on my own, to be creative." She enrolled in the Vancouver School of Art in 1976, where she studied under Tam Irving for the next four years.
"My main inspiration at that time was the whole Leach-Hamada-Yanagi school of thought, Stewart remembers. "I passionately loved the old Japanese kilns even though my work at the time was more Leach-directed functional ware."
After studying at Vancouver School of Art, she ran her own studio in Vancouver, working part-time in a pottery shop to eke out a living. She was a single mom; it was worse than difficult. Her pragmatic side took over—Stewart put her pottery work on hold while she studied occupational therapy. For years, this career provided the financial stability she needed for her and her son, but it didn't bring her the joy that working in clay did. At the time, she was able to spend only one evening a week working on her pottery. It was simply not enough!
In 1993, two things had a big impact on her: Stewart's close friend was diagnosed with cancer, and Stewart took a trip to see her sister in Creston, British Columbia. Her friend's illness reminded Stewart of life's brevity, and a result, she became determined to make necessary changes. While at her sister's, she decided to leave the noisy city of Vancouver and attempt to create the life she longed for—a quiet life in the country supported by the sale of her pottery. It was a risky move, but it paid off. Today, Gunda Stewart is living her dream.
...