"Each of us is an artist of our days; the greater our integrity and awareness, the more original and creative our time will become." —John O'Donohue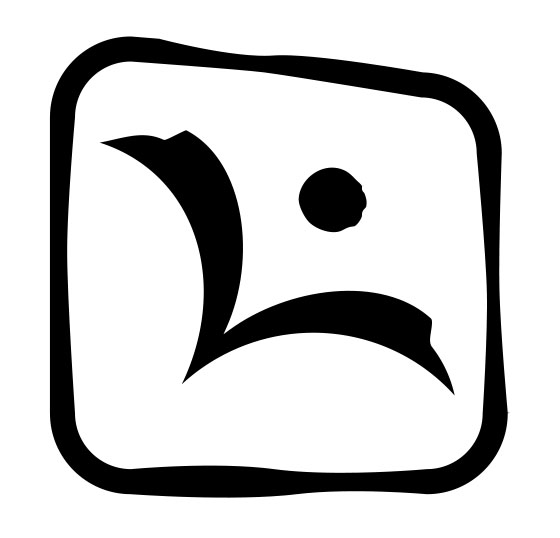 Experimenting with materials has always been an important part of my studio art-making practice. I often hunt for interesting materials in various stores, looking for electronic parts, unusual packaging material, and in general, anything that may be tucked away in a corner, just waiting for me to discover. Eleven years ago, when I was wandering down a dimly lit aisle at Rocky Mountain Clay in Denver, I noticed a plain-looking, hazy plastic bag of clay that had obviously been relabeled with a Magic Marker. The label simply read "paper clay." I decided to bring it home and experiment with it.
At the time, I was taking a poetry workshop. My assignment was to write five simple poems and create a collage for each on the adjoining page. As I reviewed my poems, I wondered, "What if this page became animated, lifted out of the book, and transformed itself into a sculpture representing the poem? What would that look like?"
I hauled the paper clay out of my closet and went to work. I rolled out a slab the same size as the page in my book. Then, I asked the clay to become the poem and began working. I had no idea how this material would behave. I was grabbing different objects on my worktable to use as supports. The clay was really floppy, but it dried quickly and was very strong once dry. I was amazed when I knocked over one of the sculptures and it didn't break. I managed to break off the head and arms of a figure I was being particularly brutal with but discovered that I could easily put it back together with a little water. In the end, I had several paper clay poem-sculptures.  I was impressed by how flexible this material was and wanted to find out more about it.
I turned to books, articles, and websites. I bought a book by Rosette Gault about paper clay and continued to experiment. A year later, I attended a few workshops. During one of them, I heard about a paper clay–sculpture symposium scheduled to take place at the International Ceramic Studio (ICS), in Kecskemét, Hungary.
The more I read about the symposium, the more felt I had to be there. I applied and started making plans to attend. As I sat at my desk looking out a fogged-up window in my home in Portland, Oregon, I wondered how this was going to happen, given that I had just started a new job. I wanted to be there more than anything. After some negotiations at work, I was granted a short leave of absence, and I ran for it!
From the time I arrived in Budapest, I experienced a profound feeling of connection with the people there. My feelings of connection intensified when I arrived at ICS and met the other artists. Each artist at the symposium had a different story—several stories, in fact. Their stories translated into the works they created with variations of fiber to clay mixes, plastic clay, and casting slip. Likewise, each variation in my work lent itself to using multiple techniques that allowed me not only to solve technical problems but to push the boundaries of the material to what seemed like infinite possibilities.
I believe that the common visual language and the connection to creative energy that exists among artists is critical to creating balance in our world. Not until this symposium in September 2012, however, did I start to really feel the impact, the importance, and a sense of urgency to share in some tangible way this intangible experience of connection to each other and the creative force that is within each of us.  I wanted to find a way to share my experience, in the hope that others would find a connection and be inspired as I was.
After returning to Portland, I chose to quit my job and move back to Denver. Before eventually landing in Denver in 2013, I took a short-term contract in Minneapolis. On my second night in that city, I went to a performance of the luminary Dr. Maya Angelou, at the State Theater on Hennepin Avenue. I sat all by myself in the front row of a small mezzanine box to the right of the stage, so close that it seemed I could have jumped to the stage with little effort. When the performance began, Dr. Angelou didn't just enter the stage, she occupied the theater. There was silence, then she began to sing, "When it looked like the sun wasn't gonna shine anymore, God put a rainbow in the clouds." Like a skillful weaver, she threaded her weft of stories and poems in and out through her song. I didn't realize it until the applause started that I had been sitting on the edge of my seat, leaning against the railing the entire time. It was as though she had reached out to hold me and would not let go until she had said all that she had come to say. I felt as if she were talking directly to me when she told us what her mother had said to her many years ago, "You may have something in you that is of value, not just to you but to someone else." We are all rainbows in someone's sky, and she was mine that night. The thought that I might also have something in me that was of value to someone else gave me the courage to take action on an idea about an exhibition that had been brewing for some time.
The next day I called Jerry Bennett, whom I have called my brother since I met him at the symposium. I told him that I wanted to create a touring exhibition featuring international paper clay artists. I spoke about some of my ideas and where they came from and asked him what he thought. He was very supportive and spent time bouncing ideas back and forth with me. He was also the first artist to join what later became my artist advisory team for the exhibition.  By November 2012, I had put my ideas into a formal presentation that included the concept, the title, and a description of what the exhibition would look like.
That was how the exhibition Particle & Wave — Paper Clay Illuminated began. Its mission is to stimulate a conversation that explores innovation, creativity, and connectiveness by sharing the breadth of work being created internationally by artists who are incorporating cellulose-based fibers in clay as part of their studio practice. My intent is to inspire other artists to be limitless in their creative processes by showing the versatility of paper clay as a material enabling one to push the boundaries of traditional ceramics, and to encourage experimentation with other new materials.
Like many worthwhile projects, this exhibition did not come together overnight. There are several stories within this story about the development of this project that might be told at another time. When I started this exhibition, I had no idea how or when it would happen. I made an agreement with myself to take it one day at a time, placing one foot in front of the other. At the same time, I could already envision it completed. I saw myself creating a space where ideas can flow and artists can participate while preserving the original ideas and intent of the exhibition.
There have been many artists who have been my "rainbow in the clouds," inspiring me and supporting me during the development process. I have received several donations from artists that helped to keep the project going along the way. These donations made it possible for me to hire the exhibition curator, Peter Held. Held has an impressive three-decade career as a museum director and contemporary-art curator.  He has received three of the highest accolades possible, from the Friends of Contemporary Ceramics, the Smithsonian's James Renwick Alliance, and the National Council for Education on the Ceramic Arts.  Held has served as a trustee for the American Craft Council, and he was a resident artist at the Archie Bray Foundation for the Ceramic Arts (1974-75). His contribution provided a major boost towards making the project a reality.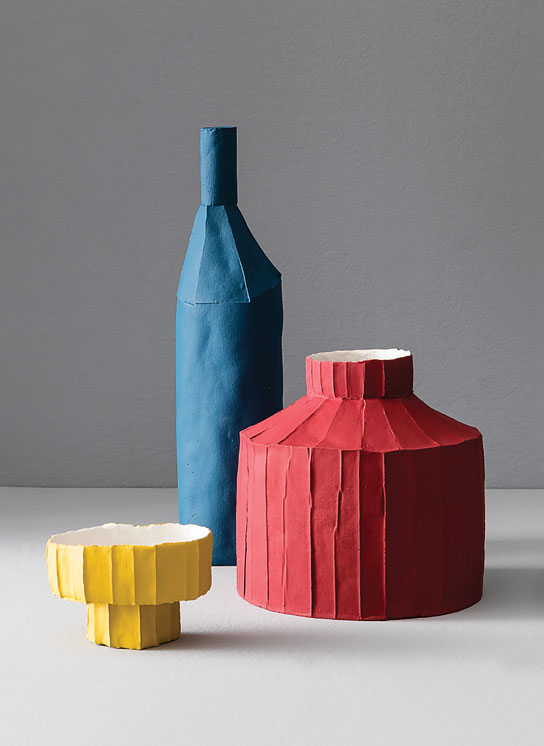 Particle & Wave — Paper Clay Illuminated will be the first traveling exhibition to feature international artists who are creating innovative work using cellulose fiber and clay. The first stop on the tour is the Arizona State University Art Museum, with an opening date of June 22, 2019. The tour is expected to run through 2021, with exhibitions at several institutions in the United States, including the Fuller Craft Museum in Brockton, Massachusetts, the first museum to recognize its importance and offer to host the exhibition. Featured will be the works of forty-five artists from sixteen countries, such as Mette Maya Gregersen (Denmark), Francoise Joris (Belgium), Barbro Aberg (Sweden), Hsu Yunghsu (Taiwan), Paola Paronetto (Italy), Susan Robey (Australia), and Shiyuan Xu (China/United States), whose works are pictured in this issue.  This exhibition is not about technique alone; rather, the participating artists address issues of sustainability, social engagement, environmental concerns, and other global issues of contemporary culture. It will provide historical information about the evolution of paper clay media, as well as showcase the amazing diversity of form and expression in today's growing global community of artists using this medium.