Thursday, July 22nd
Pots are packed, so is the tent and my untried booth. My TO DO list seems to be lengthening as the time between my first festival and the present shortens. I give my mind over to contingency. 
Late in the day, a wild embrace of gratitude holds my jitters in check. Reflections of love and goodwill that have fortified me since the outbreak abound. A little more than a year ago Northern Clay Center had called, announcing I'd received an Emerging Artist Residency. I had one year. The creative despair that had left me staring numbly at my tools and clay lifted; I pushed my USPS application aside. Now, at the tail end of my residency, being Minnesota Pottery Festival's Emerging Artist is a practical graduation of sorts.
Friday, July 23rd
The drive to Hutchinson, Minnesota, is beautiful, but the sun is low. Human connection took priority over an early arrival. I visited with potter Jamie Parrish who's loaning her tent. I visited with my uncle who helped actualize my booth and is loaning his truck. On cruise control, I consider the profound wound of social distancing reshaping our lives. I vow I will always have time for people dear to me.

A wholesome circus of tents on the green comes into view. Doors, hatches, and tailgates are flung wide, spilling piles of bins and shelving. Jubilant organizer Betsy Price leads me to my spot, a vague outline of spray-painted corners. Hammers, laughter, the unmistakable clack of ceramic hitting boards fills the air. Ernest Miller appears, interrupting my study of the tent's instructional pamphlet. We raise the tent. I reflect on the curiously analogous aid of shelter he offered when I first arrived in Minneapolis, the future more uncertain than I imagined. I unload and am overwhelmed. I love seeing my pots amid this ephemeral village.
Saturday, July 24th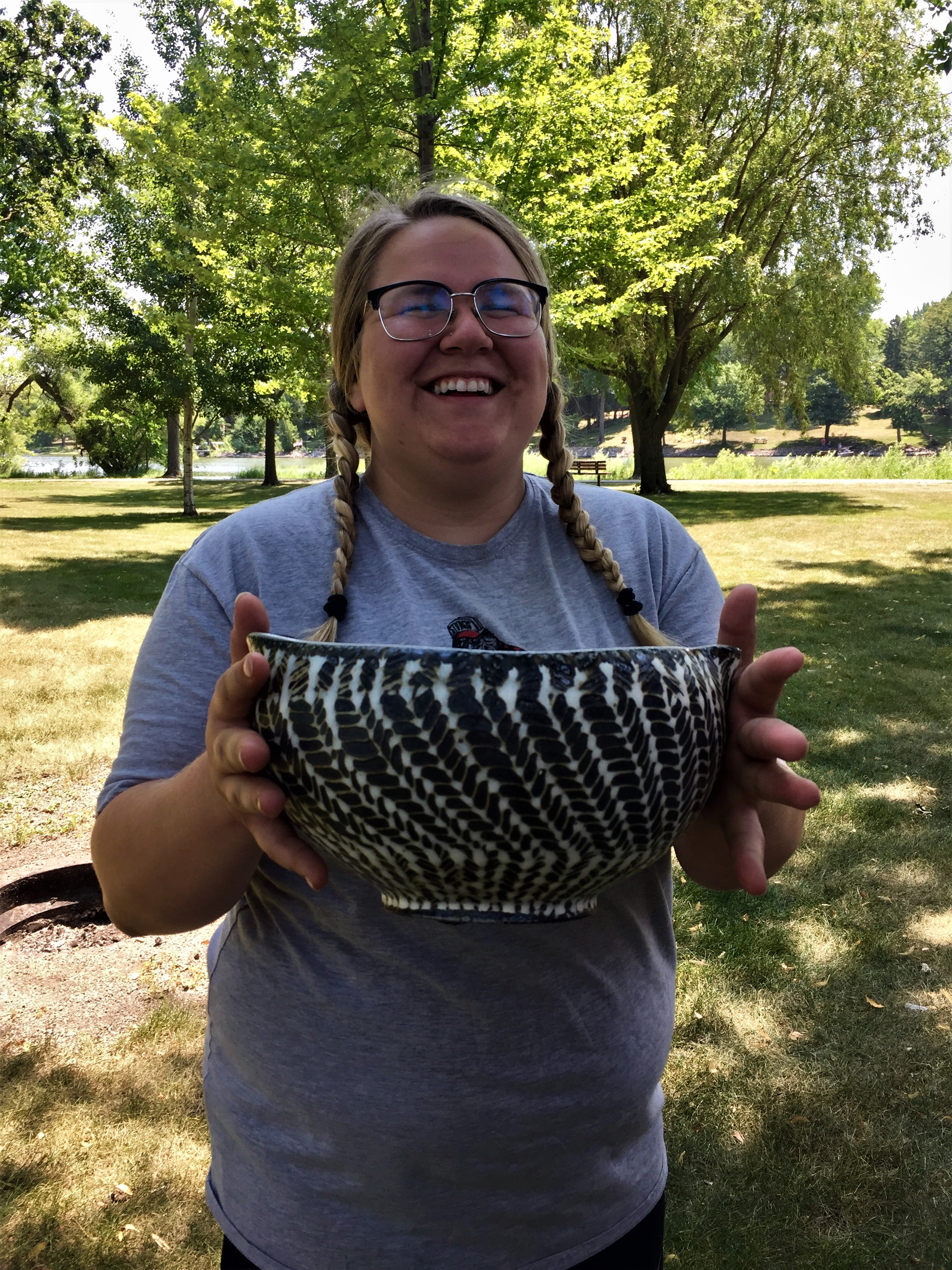 Awake and distraught. Rather than charging, my phone has drained to a dim 2%. I remind myself that I'm not superstitious. By 9:30 AM, I'm fully set up, my power bank, phone, and Square are all communicating. I find some courage, hang my sign. Ready.
...