Vol. 46 No. 1 Feature: The Dirty Canteen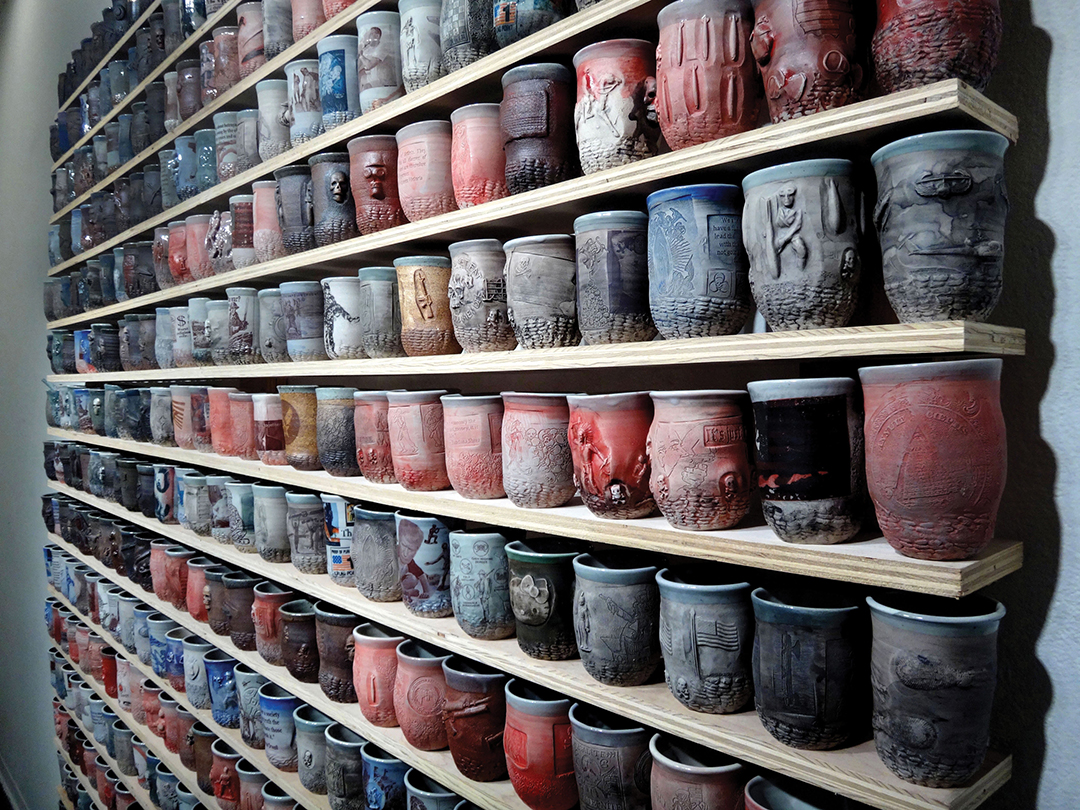 Ehren Tool's powerful essay I Just Make Cups in our current issue, Volume 46, Number 1, is one of four written by members of The Dirty Canteen, a collective of artists who have served in the US armed forces. Take a break from the picnics this Memorial Day weekend to read these essays---you'll be glad you did. 
Tool writes, "In Art, there seems to be an obsession with making something new and original. Issues of war and violence aren't new. Peace is the only adequate war memorial ... I don't believe anything I do will change the world, but nothing releases me from my obligation to try. Making cups is a pretty small, impotent, and insignificant gesture in the face of all that is going on. Cups are what I have. I hope the cups can be of some service." 
Read all four essays in our current issue. Click here to read the digital issue, or to purchase an in-print copy.
Not yet a member? Click here to become a member or renew your membership.