SP ❤︎s NCECA Members!
I've been to several events this fall including the Utilitarian Clay VII symposium at Arrowmont, the International Woodfire conference at Waubonsee Community College, and several local ceramics exhibits, sales, and shows. When I talk to people about the journal at these events and at others throughout the year, a common question people have is "How many people read the journal?"  Excellent question. My answer: far fewer than we'd like!  Our mission statement includes the phrase "promoting discussion," and in service to that, we'd like to get the journal - preferably the print version - into as many readers' hands as possible. Of course, economically speaking, more member-readers equals more revenue, which can help us afford, for example, higher quality paper, more full-color pages, updates to our digital archive, or more pages period to accommodate more writing. About one-third of our membership consists of libraries, which have an exponential readership base, especially now that many are subscribing to services like Flipster, a digital newsstand service for libraries.
Studio Potter currently has 925 subscribers (including the libraries). As an aside, 715 of you are up for renewal before the next issue! Don't worry, we just mailed you a reminder yesterday. But you can always check with Josh anyway. Does 925 seem low to you? It does to us, knowing that there were upwards of 6,000 attendees at last year's NCECA conference in Kansas City, and thousands more people working in clay across the country. In an effort to let more people know about and gain access to the journal, we've formed several partnerships over the last two years with fellow organizations in the field such as American Craft Council and Artaxis (read more). Aaaand naaaaaoww (drum roll, please) . . .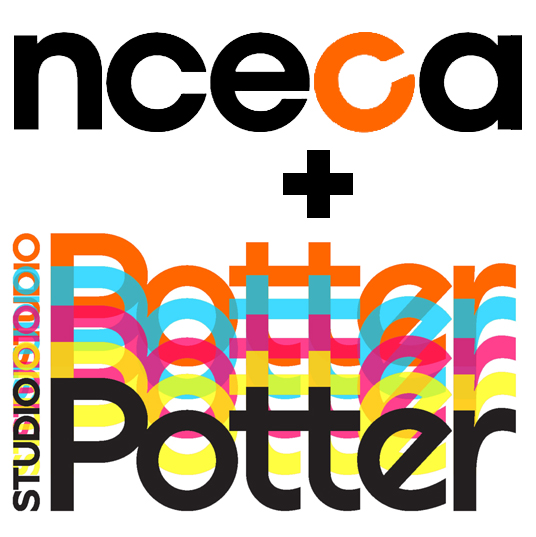 Studio Potter is offering a complimentary six-month digital membership to all current NCECA members now through the end of the 51st Annual NCECA in Portland, March 22-25, 2017!  
Digital memberships include:
access to all current and back issue articles
access to all 85 back issues in digital, page-turning format
discounts on all PDF versions of issues and all online store items
a listing in the member directory with a link to your own website
a personal account with transaction record and saved articles for later reading
Digital memberships do not include:
a printed issue delivered to your real mailbox
Join NCECA, or renew your NCECA membership today to access this special offer through your NCECA member welcome e-mail, or when you login to your existing NCECA member account. Registration is now open for the 2017 Conference, Future Flux, in Portland, Oregon!