Current Issue Feature: Susan Tunick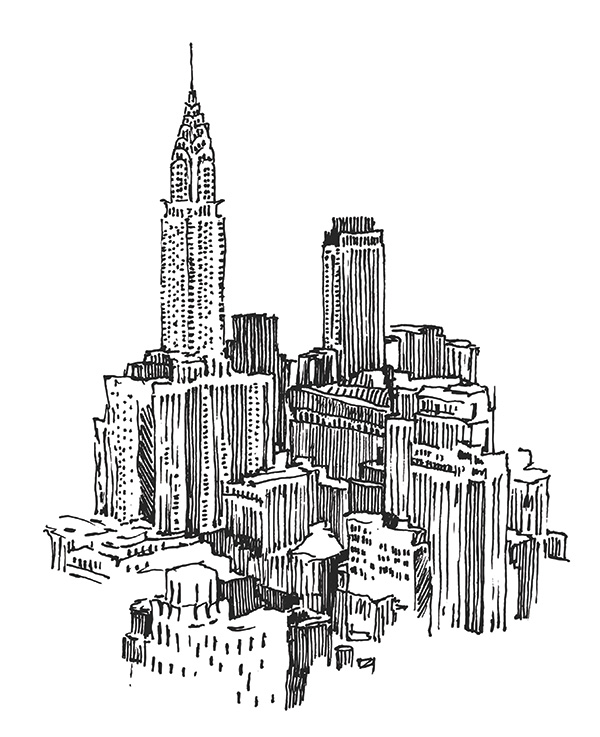 In her article "Architectural Ceramics," Volume 44, Number 2, Summer/Fall 2016, Susan Tunick remembers when she began to question the clichéd "concrete jungle" notion of cities like New York. Instead of just concrete and steel she found ceramics used in architecture all around her. "There was an abundance of bricks and stone, obviously, but also a great deal of ornament – some of it with strong colors," writes Tunick. She started to notice "the tiles in building facades and lobbies, and realized that clay was very likely the material used for much of the architectural detailing."
This interest led Tunick to Friends of Terra Cotta, a not-for-profit organization of which she is currently president. Founded in 1981 by San Francisco architect David Look, Friends of Terra Cotta aims to "promote education and research in the preservation of architectural terra cotta and related ceramic materials" in cities around the country. The heads of New England Pilgrims in the face of the Batterymarch Building in Boston, the griffin on the Brenton National Bank in Grinnell, Iowa, and the ceramic murals that populate the walls of the Seaview Hospital on Staten Island have all been preserved by Friends of Terra Cotta along with hundreds of other sites in dozens of cities. 
Tunick's advocacy of preservation began to influence her career as an artist leading to commissions for the New York City subway, New Jersey Transit and multiple schools. Through these site-specific projects, Tunick's interest moved from ceramic tile and mosaics to "a centuries-old clay product": the brick. With Dutch artist Christine Jetten, Tunick effectively reinvented this ancient building block by extruding a brick with multiple cut outs. These "threaded bricks" can be used for grilles, fences, and partitions with varying degrees of privacy because of their innovative, stacked design. 
Read more about her work with the non-profit Friends of Terra Cotta as well as what she calls "the unrealized potential of brick for use in contemporary architecture." 
Web Editor's Note: Susan Tunick's piece "Architectural Terra-Cotta: 1900-1990" appeared in Volume 17, Number 2, June 1989.