In the early 1980s, I was teaching a ceramics class at the School of Visual Arts (SVA) in New York City and living in the neighborhood of Gramercy Park. After four years of carefully wheeling my daughter in her stroller around potholes, high curbs, and worse, I was free to look up once again. The buildings in those areas were the subjects of my first investigations into ceramics in architecture. What I saw made me question the cliché of the city as a "concrete jungle."
There was an abundance of bricks and stone, obviously, but also a great deal of ornament – some of it with strong colors. I started to notice the tiles in building facades and lobbies and realized that clay was very likely the material used for much of the architectural detailing. So I began to study the use of clay in New York architecture, and I discovered that my city and most others across the United States were, in significant part, built with fired clay.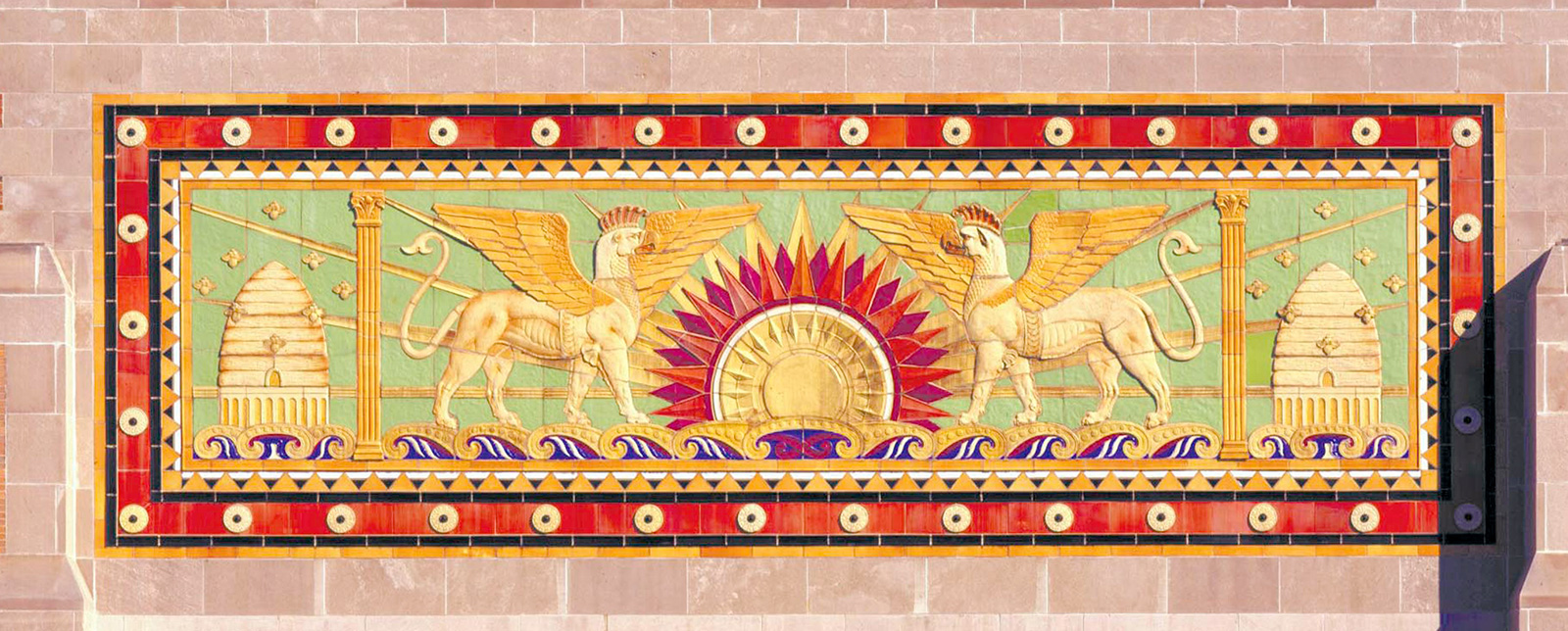 Fortuitously, in 1981, after a group of preservationists visited the one surviving architectural terra-cotta company in the United States, Gladding, McBean & Company, established in 1875 in Lincoln, California they formed Friends of Terra Cotta. Friends of Terra Cotta, a not-for-profit organization still active today, inspired me to learn all that I could about architectural terra-cotta. Curiosity was certainly behind this quest, but equally important was my desire to share with others working in clay the notion that this material was essential to some of tallest and most beautiful structures in the country.
Throughout my training in the arts, the ubiquitous attitude of professors, instructors, textbook authors, and others was that the fine arts of painting and sculpture were paramount, while the decorative arts, including the crafts of ceramics and pottery, were less significant. It therefore amazed me to discover this monumental clay legacy. This heritage of vast ceramic skyscrapers (the Woolworth was the tallest building in the world when completed in 1913) stood in stark contrast to the secondary status of clay in the fine arts universe.
When artists described the visceral impact of New York's buildings, clay didn't enter the picture. Even Peter Voulkos showed no awareness of the role terra-cotta played in shaping New York's structures when he said:
...