Call for Submissions - Winter/Spring 2017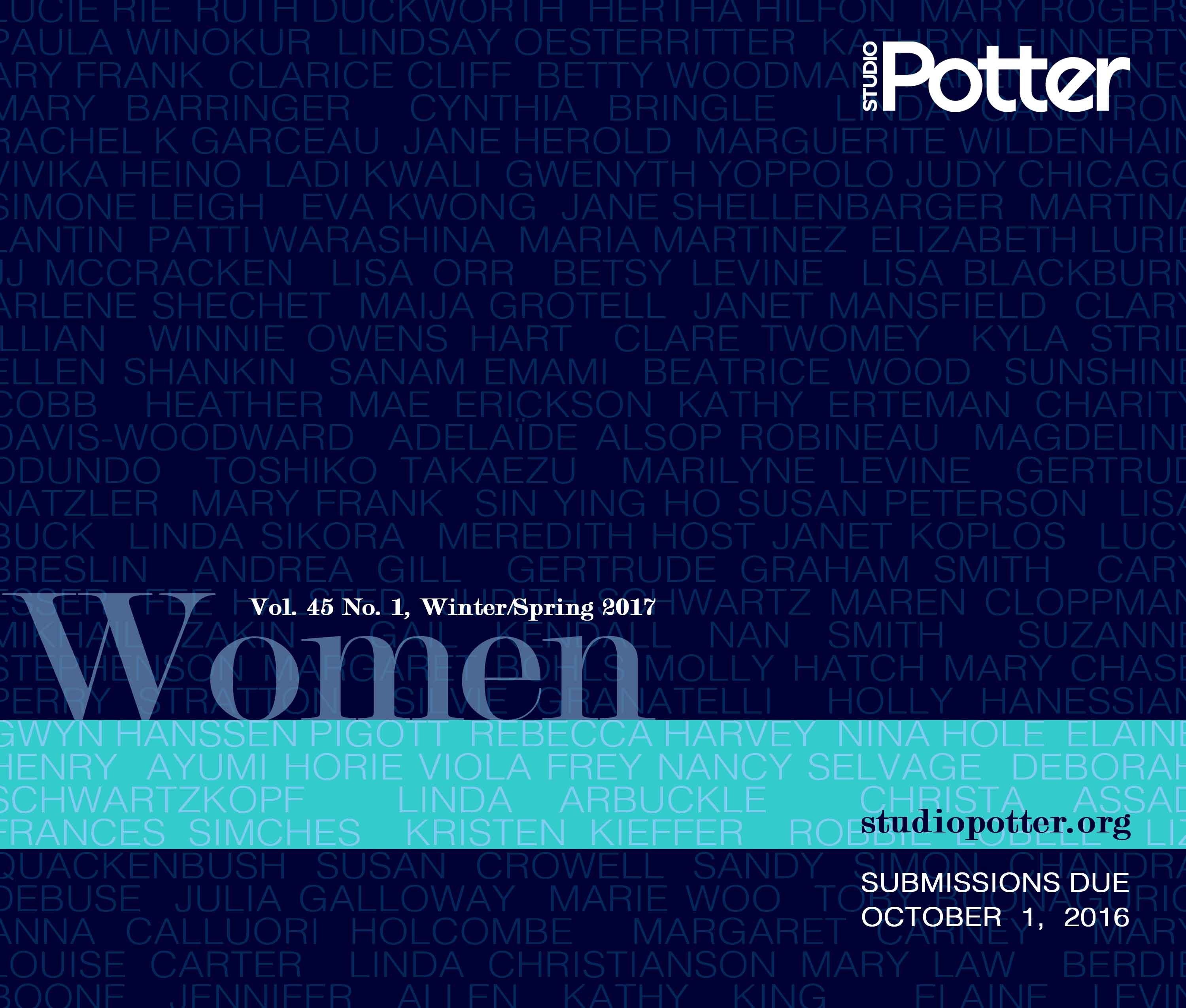 Studio Potter welcomes writing on "Women" for our Winter/Spring 2017 issue. Over Twenty-five years have passed since SP dedicated an entire issue to women working in ceramics. Much has changed, and we think its time to revisit historical perspectives and engage in a contemporary dialog on the subject. We invite you to contribute your voice. Of particular interest are articles that shed new light on women's contributions to the field, highlight lesser-known, yet influential, figures in the field, and provide a unique view of the lives of female ceramists working now. We welcome reports on both historical and contemporary narratives of women working in clay globally, particularly those who live in underdeveloped communities, and countries experiencing major conflict. If you are interested in curating or guest editing a section of related artists, authors, or articles, please contact Elenor to discuss your ideas.   
We are in the process of making several articles from our last issue on women, Vol. 20, No. 1, December 1991, available to the public in full. This issue appears in two parts in our online archive, click the following links to see each: Part 1 and Part 2; unfortunately, print versions of this issue are sold out. More information about how to contribute to SP can be found on our About page, under the "editorial" heading, and if you'd like to discuss an idea or ask questions, please e-mail our editor.  Deadline for submissions: October 1, 2016.