The year 2010 was poised to be a good one for me. I had just been laid off of a full-time union job, and collecting unemployment was going to help support me while I pursued my work in the studio. The studio itself was new, in the first house that my wife and I had purchased, the year prior (thank you, President Obama!). I would have the time and flexibility to get down to real work for the first time since graduating with my MFA in 2007.
After some fits and starts, I imploded. I attribute it to a mix of first-year-out-of-graduate- school-blues with a dash of underwhelming public reaction to my work at craft shows. You could also say it was something of an existential crisis: "What have I done? What was I thinking, pursuing a life like this? The work I'm making isn't selling, therefore it's bad, therefore I've just wasted years of my life. Why couldn't I just be a hedge fund manager?"
One tends to look over one's shoulder to see if anyone else may be going through the same experience. The nice thing about school is that there is an existing network. It's easy to meet people who share common interests. Out of school, not so much. When I wasn't working, I was in the studio trying to get things made. I didn't spend much time networking at gallery openings or trying to approach others in my field.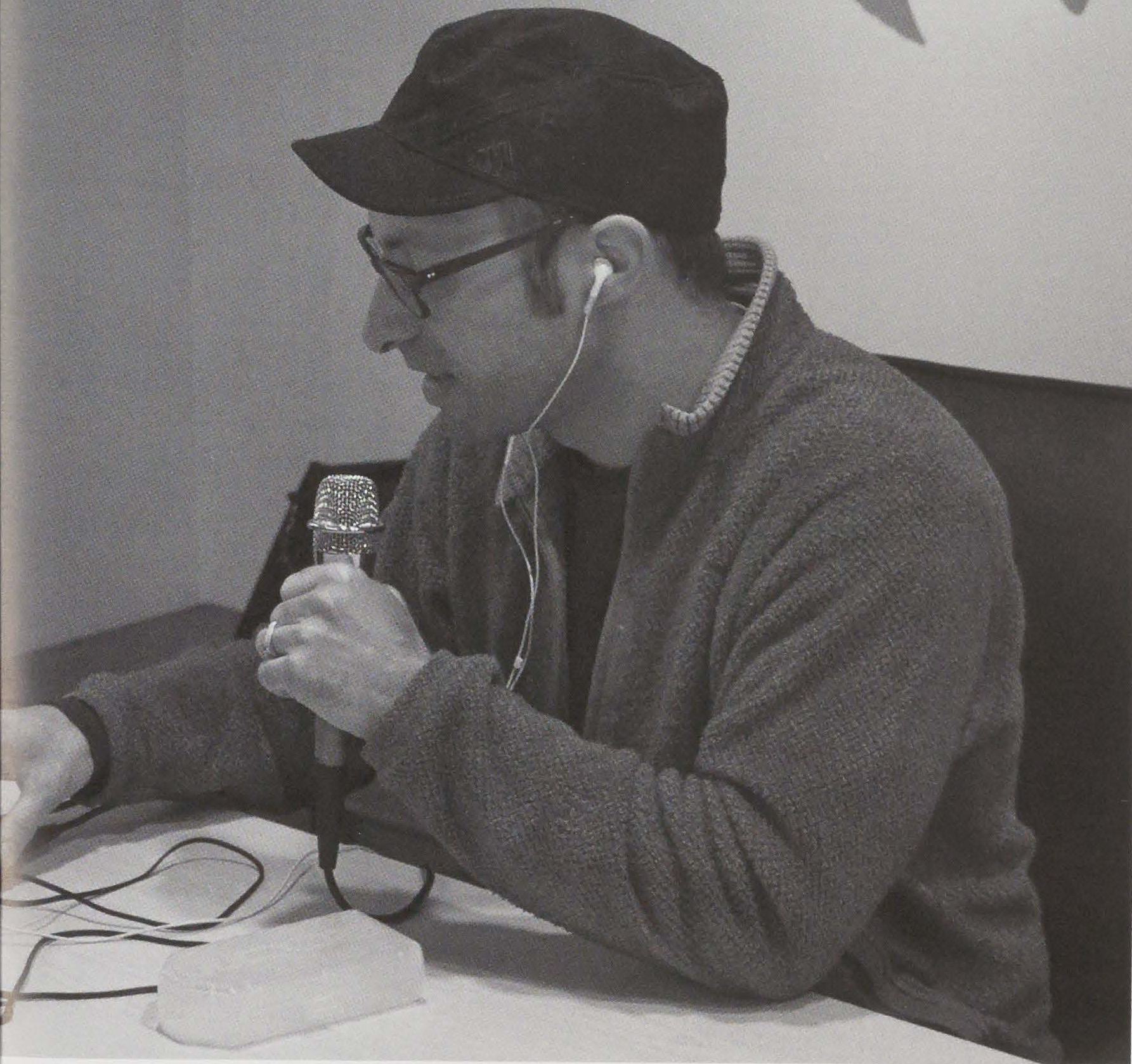 I was the only person I knew who was going through such a horrible experience. I had participated in a few American Craft Council retail shows as well as in the Philadelphia Museum of Art Craft Show, and I didn't do very well. The large overhead I accrued by having to ship myself and my work east from Portland set the bar high to just break even. I spent long hours sitting and not having a single sale, fixating on how badly the show was going and how much I needed it to be better. The encouraging words from other participants were dashed by the public's lack of interest in my work.
I didn't have any control over the situation. I had spent so long trying to figure out who I was as an artist and what my work should look like (still in progress) that the failure I felt after a show gave me the excuse to sink deeper into self-pity The timetested post-grad-school models of teaching and/or taking part in the large established retail shows were not really working out the way that I thought they were supposed to. The time I had spent in graduate school building a visual language of my own was of no interest to the public, and other than a few opportunities to teach clay classes around Portland, there weren't any part-time (not to mention full-time) options at local institutions or community colleges.
Time alone in the studio lends itself to listening while the hands are busy. Late in 20091 began listening to a series of comedy podcasts. They were usually well produced, free, and very engaging.
In particular, the WTF Podcast with Marc Maron  resonated deeply with me. Maron, a stand-up comedian for the past twentyfive years, started podcasting after his second divorce. He was broke, not getting stand-up gigs, and generally at the end of his rope. His life was in shambles, and I can't say that I didn't find schadenfreude  in listening to him. He started his podcast as a last resort, a final reaching- out to others.
It was heartening to hear that Marc, who had been through the wringer many times in his life, had emerged stronger and wiser. Over the past few years of his podcast, you can hear him grow as a person and come to terms with some of his peers, as well as with his own demons. As bad as things had gotten, he was still working and he dug himself out of the holes that he had helped to create for himself. By putting himself out into the world fully and honestly, he was able to work his way through personal issues and put his life back together. I have a deep respect for those who choose a life as a maker, who connect with others through their work.
The thing that has stuck with me the most since I began listening to WTF is that the podcast has helped Marc rebuild his career (and himself in a way) through a very simple and honest form of communication. The hundreds of thousands of downloads each week, the resurgent career path, the new material (if you get a chance to see Marc perform, go), the book deal and TV pilot, all stem from Marc's need to connect to others with his particular brand of raw honesty.
The heart of WTF is the craft of joke-telling and writing. Craft is the important word here. Stand-up comedians sometimes have to subtly rejigger their words for months before a cohesive, funny joke is there. Then they have to dovetail that with other jokes, organize and time them correctly, and be able to keep an audience laughing for an hour. Most of the comedians who have appeared on WTFhave had experiences that resemble those of a crafter - long years on the road, scraping by check to check, bombing at shows, making deep connections with a few individuals, a camaraderie with others who are going through the same thing, great success followed by a stagnation of ideas, a steady but slow rise in opportunity if they stay with it.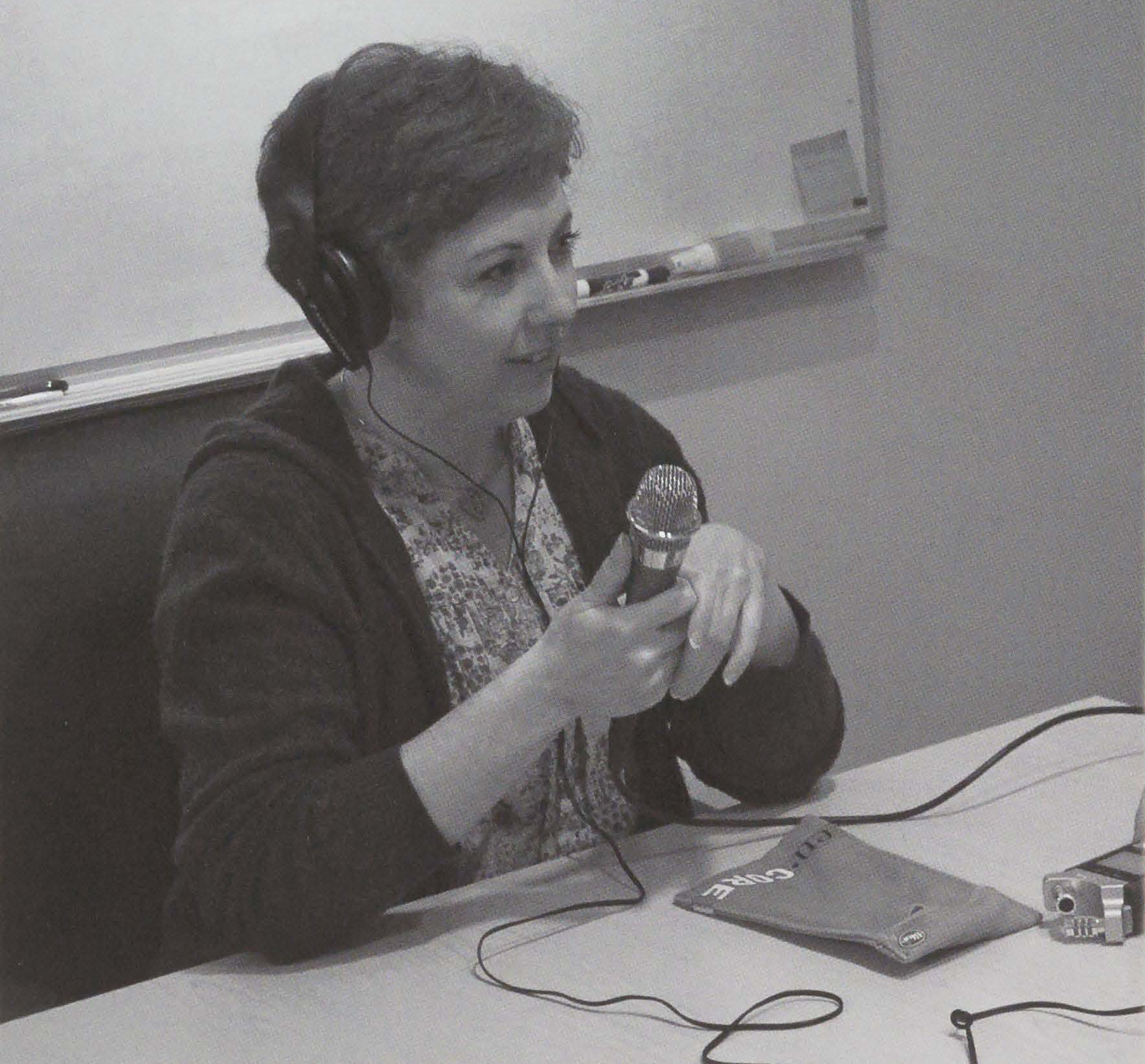 If the traditional roads that had been paved by crafters before me weren't working, I needed to find another way to activate my career. The reality is that no one owed me anything, and the fact that I have a terminal degree does not mean that jobs and buyers would come crawling out of the woodwork with opportunities for me. I knew that by connecting on a personal level with a potential audience, I would be getting my foot in the door, or at least starting conversations that could translate from a podcast into the real world. I needed a way to share the intangible parts of my studio practice with the world. I love talking about ideas, about the connections between ; them, and about the "artistic experience." I am curious about the lives of others and how they've built what they have. Didn't I connect with podcasts in an intimate and heartfelt way? The technology to record and produce a podcast is cheap, and the process was easy to learn. I even found an affordable option for hosting my podcast that also made the technical side easy for me.
As a matter of principle, my podcast doesn't focus exclusively on pottery. We potters have more in common with the broader creative world than we have differences. As a student, I never felt that clay satisfied all my needs. I always ended up cheating on one medium for another, or I would promiscuously combine several just to see what happened. Talking about other ways of working and making helps to drive my work and gives me a way to connect with others. Ideas born in one medium and transferred over to another, even in incremental ways, can completely transform the work. The podcast is a way to hear how concepts move among people. I hope my conversations with a variety of guests on the podcast will help listeners forge their own connections.
The Jonescast  is a symbiotic marketing tool as well. My guests will hopefully benefit from the exposure, and their audience, in turn, will either go to my web-site and/or download an episode. My hope is that those listening can get a better idea of who I am as an artist through my conversations with my guests.
I also see my podcast as an oral history of sorts, as well as a landmark for those individuals who appear in an episode. I like to imagine artists checking in with their past selves when they re-listen to the podcast years later. The Jonescast  will provide a "snapshot" of creative progress that is much more vivid than an old sketchbook or half-remembered conversation.
As much fun as working on the podcast has been, my usual self-doubts are kicking in and warning me that my work on the Jonescast  will force my studio work to take a backseat. Regardless, this extension of my usual studio practice will allow me to better understand my peers and others who work in a creative industry. It's a way for me to begin giving back to my chosen field. I feel that by doing this type of work I am just beginning to carve out my own career, much like Marc Maron has done, and that helps to keep most of the self-doubt at bay. If I'm giving this my all, I can only hope that everything else falls in place.