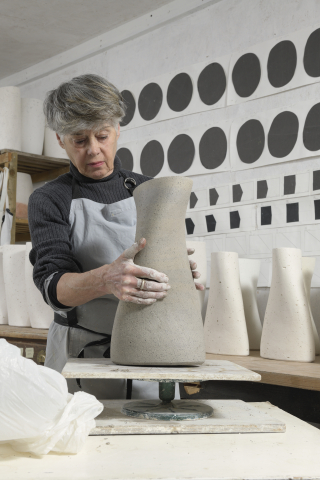 Author Profile
Jane Perryman
Jane Perryman exhibits and is known internationally for utilizing the ancient and traditional processes of smoke firing and transforming them into a contemporary art form. She combines studio work with writing. Her books have been translated into French and German, and co-published by A&C Black (Bloomsbury) and the University of Pennsylvania Press. 
Smoke Fired Pottery (1995)
Traditional Pottery of India (2000)
Naked Clay (2004)
Smoke Firing: Contemporary Artists and Approaches (2008)
Her work is represented in museums including: Sweden, Korea, Germany, the US, and the UK. She is a member of the International Academy of Ceramics.
In addition to her website, you can follow Perryman on Instagram.