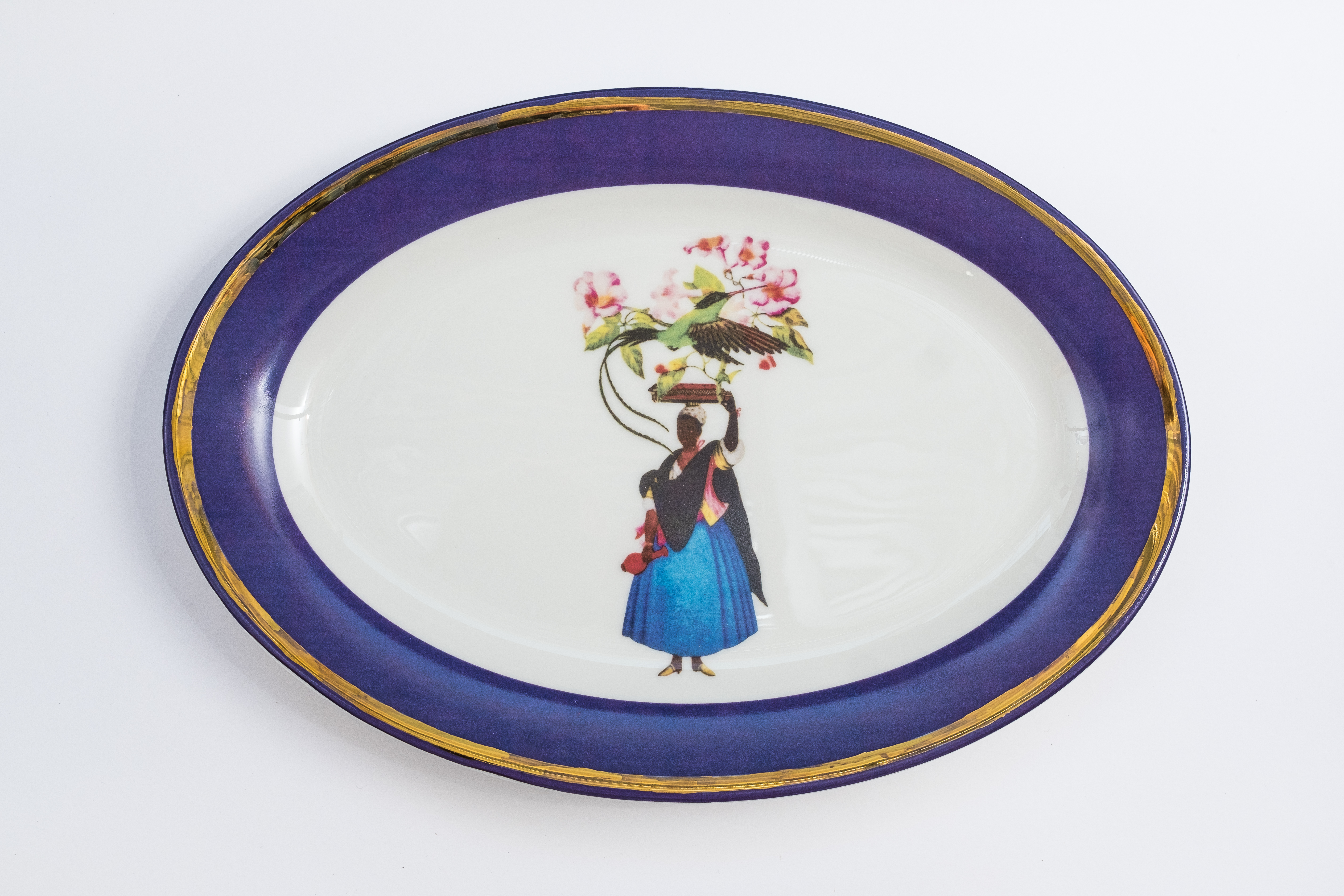 "It's a good place for artists to explore – those tender, unsure, and vulnerable places within ourselves. For one thing, it keeps us all humble. One thing I've noticed in these explorations [is that] we get universal. I often say to my students, "Your very individual story is what's going to become your universal story." Students often want to create this revolutionary thing, but what we find in the moments of exploring our individuality is our universality." – Jacqueline Bishop
Born in Kingston, Jamaica, Jacqueline Bishop is a social leader, daughter, aunt, professor, writer, poet, and international multimedia artist. She attended Lehman College for her undergraduate degree in psychology, completed her MA in studio art at New York University, and earned her MFA in fine arts at the Maryland Institute College of Art. She is the author of several books and has won several awards, including the OCM Bocas Prize for Caribbean Literature and the Canute A. Brodhurst Prize. Although this article could easily be an exploration of her lists of accolades, frankly, her achievements are overshadowed by her personality, life, and thematic concepts in the best of ways. After all, the art begins with the artist.
Jacqueline was raised in Kingston, Jamaica, where she lived well into her teenage years. As a kid, she was eager to become a medical doctor. While the pursuit to become a doctor went well into her college years, art was always buzzing around her. First, she was a writer; she journaled and wrote poems, which complemented her desire to shoot photography. In the years ahead, she'd find herself painting flowers, creating patchworks, and making ceramics. Though she would eventually become a proficient multimedia artist, it was the women in her formative years who ensured this openness to create.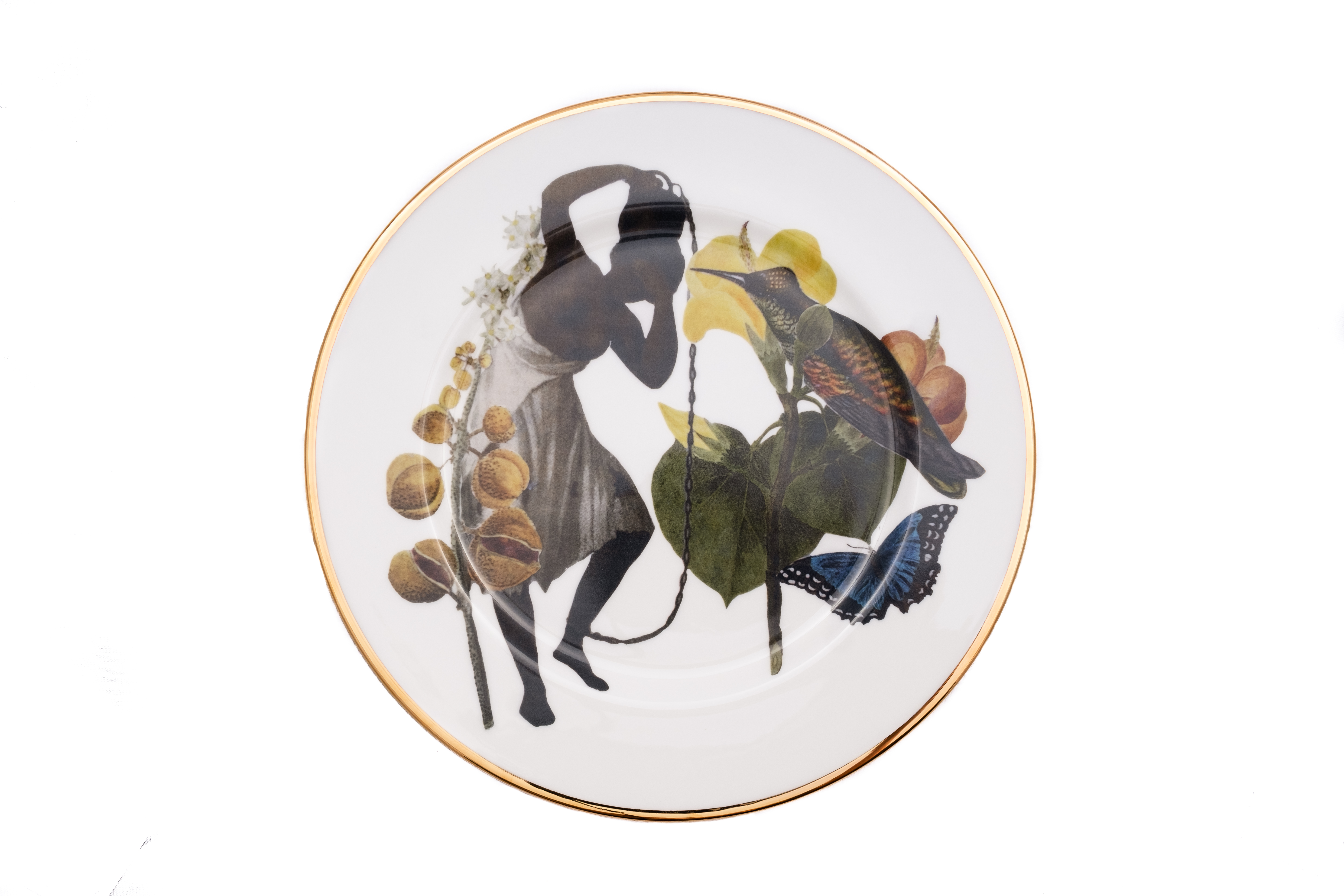 "From the women in my life, I learned the importance of perseverance and hard work. Having work or being a laborer did not exclude one from being a creative individual. My mother, and my grandmother, were all women who worked outside the home, yet they made the most fabulous art pieces, whether it was patchwork or crotchet. They made a place for me in their homes to draw and paint."
 She goes on to describe the generational foundations of her creativity.
 "So, you have my great-grandmother, who was a market woman, and her greatest aspiration for her daughter, my grandmother, was to get her out of the fields. When my grandmother was born in the 1930s, being a housekeeper, especially for a white family, was considered prestigious. In the same way, the market woman runs through every Jamaican person, the housekeeper runs through every African American person. My grandmother went off, and she was a housekeeper for a lot of her life, and my great-grandmother thought that was quite an accomplishment because she wasn't in the fields. My grandmother wanted for my mother to be an office worker instead of a housekeeper, so my mother went off and became a secretary. My mother wanted her children to have college degrees, and my generation wished for people to be free to be artists if they chose to. Although, all along, in this line of descent, people were always making art. So, what I learned from these women was that you could have a practical labor-intensive job, such as being a market woman, while still being an artist at the same time." 
In more than three hours of interviewing Jacqueline, I was not only impressed by her humility, given her level of success, but also inspired by her ability to contextualize difficult subjects. 
Khalil Jannah: At what point did you know you wanted to be an artist?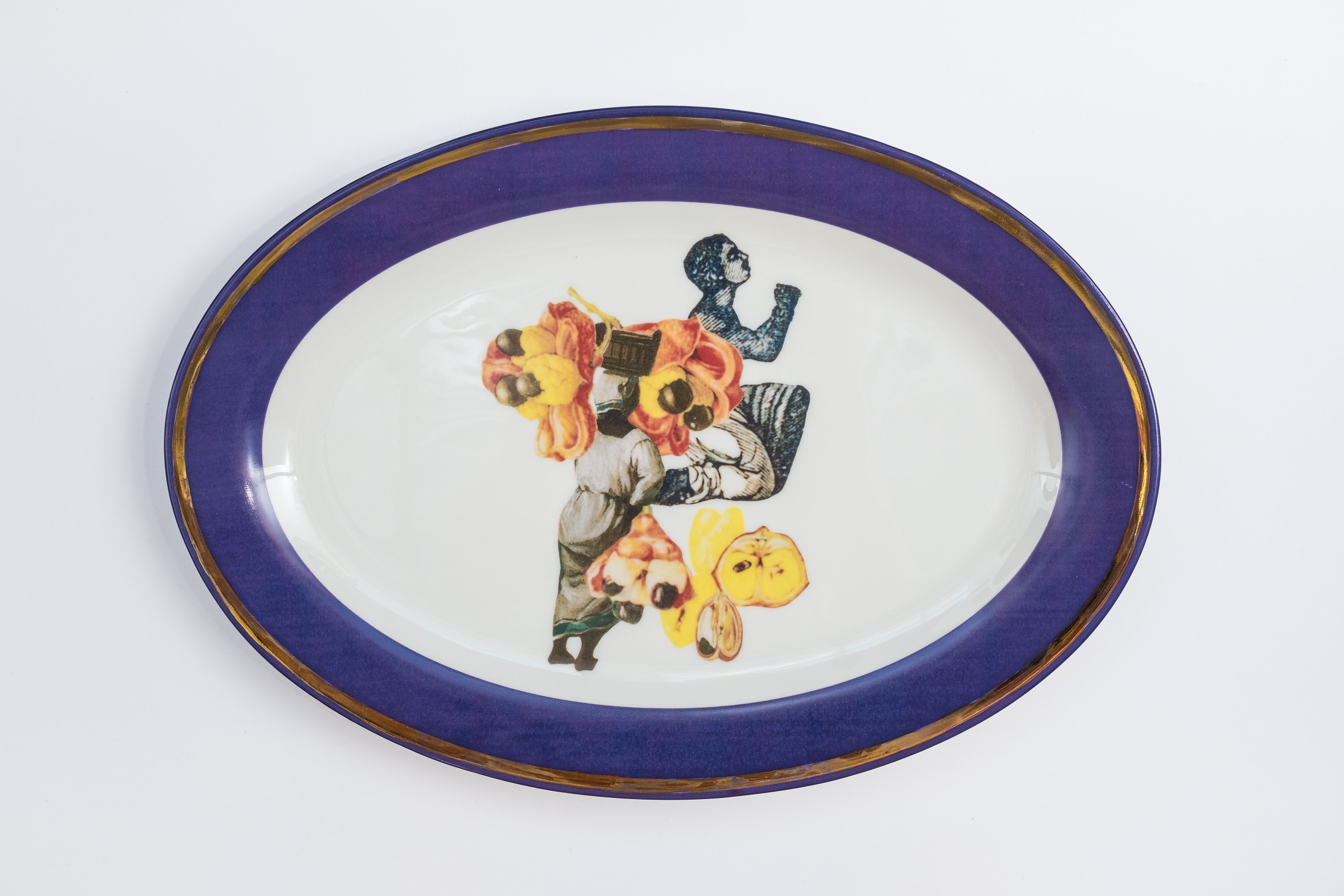 Jacqueline Bishop: I still struggle with it. I am an avid, avid detective-show watcher. I particularly love British shows where I can never seem to guess who the murderer is. There are moments when I'm thinking, "But why didn't I ever become a detective (laughs)?" But I think the turning point for me was as an undergraduate when I was set on going to medical school, even though I was just horrible in the sciences. I remember a nun saying to me, "Well, why don't you take a semester and just do the things you love?" And that was that.
K: You said that people will look at you strangely if you say you want to be an artist and stuff like that. My friends and I have had a ridiculous number of people comment and aspire to do what we are doing. I often don't know what to say except "follow your gut." What would you suggest to someone who fears belonging to an artist community just because they'll be outcasted or they'll be an outsider? 
JB: But I feel like I'm an outcast. I feel like I'm an outcast, even within the Caribbean art community. I'm not sure why. I know there is an "in group," and I'm not a part of it (laughs). I don't even care to be honest; being an outsider is not necessarily a bad thing. You are freer. You get to do what you want. There are no expectations. You set and chart your own path.
K: What were your difficulties when becoming an artist?
 JB: I struggled with myself, and I struggled with how I would be seen by society. Those struggles continue. I have chosen to live my life as a single woman, and everybody questions that. Why aren't you married? Why don't you have children? There was a lot of having to explain why I prioritized this lifestyle, and there's a sense that I'm selfish for having done that. I get that all the time, 24/7, seven days a week. People don't seem to understand that I really need quiet to hear myself think and to hear that still, small voice within. Those are just the choices I've made, and they're no more selfish than people who choose to have ten children, but it's what I get a lot of all the time.
 K: So, you work in poetry, writing, patchwork, ceramics, photography, and script. How does your work across different mediums influence each other?
JB: More and more so. In the past, I would say they didn't. Now, I realize that this is not quite correct. They are influencing each other more and more, which means it's becoming more and more confusing for me. For example, I just found out about this wonderful woman in New Orleans, and the question becomes, "Well, what am I looking at here?" In her story, is this a work of art? Yes, it is, but in what form? Is it a collection of poems? Is it a novel? Is it ceramics? My current love is ceramics. What is it, or is it a patchwork of all of the above? What I'm even beginning to realize is that a poem can become a set of ceramics, and a set of ceramics can have poems on it (words of poetry that I've written). So, the boundaries are blurring, things are becoming more fluid, and the forms are shifting from one into the other.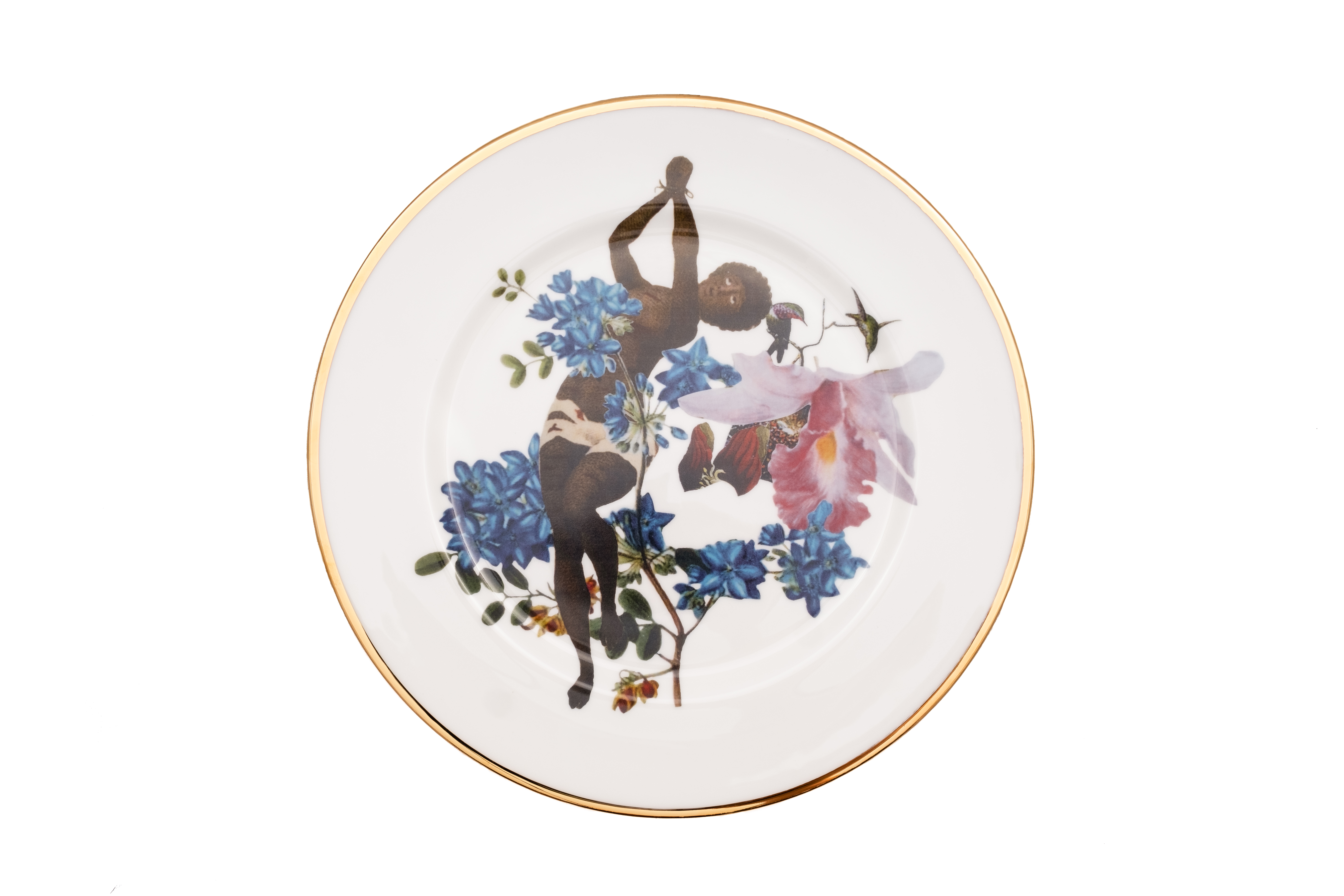 ---
For decades, she was unaware of who she was talking to through her artwork. In applying for her first MA in studio art program, her portfolio was strictly flowers. She loved painting them. She was surprised she made it into an MA program with just flowers, and it led her to have a sense of imposter syndrome. Other students would exclaim, "Just flowers? What does it mean? You know that's been done before, right?" Everyone seemed to have a critique of why she was there to begin with. 
In talking with Jacqueline, I came to realize how introspective she was. She was asking similar questions, but rather as a means to develop her own body of work. She says, "Placing yourself in an art school in the context of the ART WORLD. [What if] the art world doesn't have a context for what you're doing? The most frightening conversation isn't with you and the art world, but with you and yourself." For her, it was never about competition, money, or being the best, let alone engaging with the current art world. It was solely about finding out what her story was and how her actions since Jamaica were unknowingly leading her to this revelation.
K: Going back in time to when you were completing your MFA, what was driving you when you weren't aware of who your art was in conversation with?
JB:  Good question; thanks for asking it. I think that oftentimes I'm trying to understand my situation as a black woman in the broader Atlantic world, my situation as a Jamaican woman, my situation within my family…so many questions that I've always been trying to answer. I remember when I took a trip once to Turkey. I found myself wondering what the African presence would have been in a place like Istanbul, so I'm always asking those questions and trying to seek out those untold stories. When I was completing the MFA, there seemed to be so many lacunas or holes in our stories as Jamaican people, and I kept falling into these holes all the time because I wanted to know so much more.
K: As an artist, you seem to be working out your obsessions.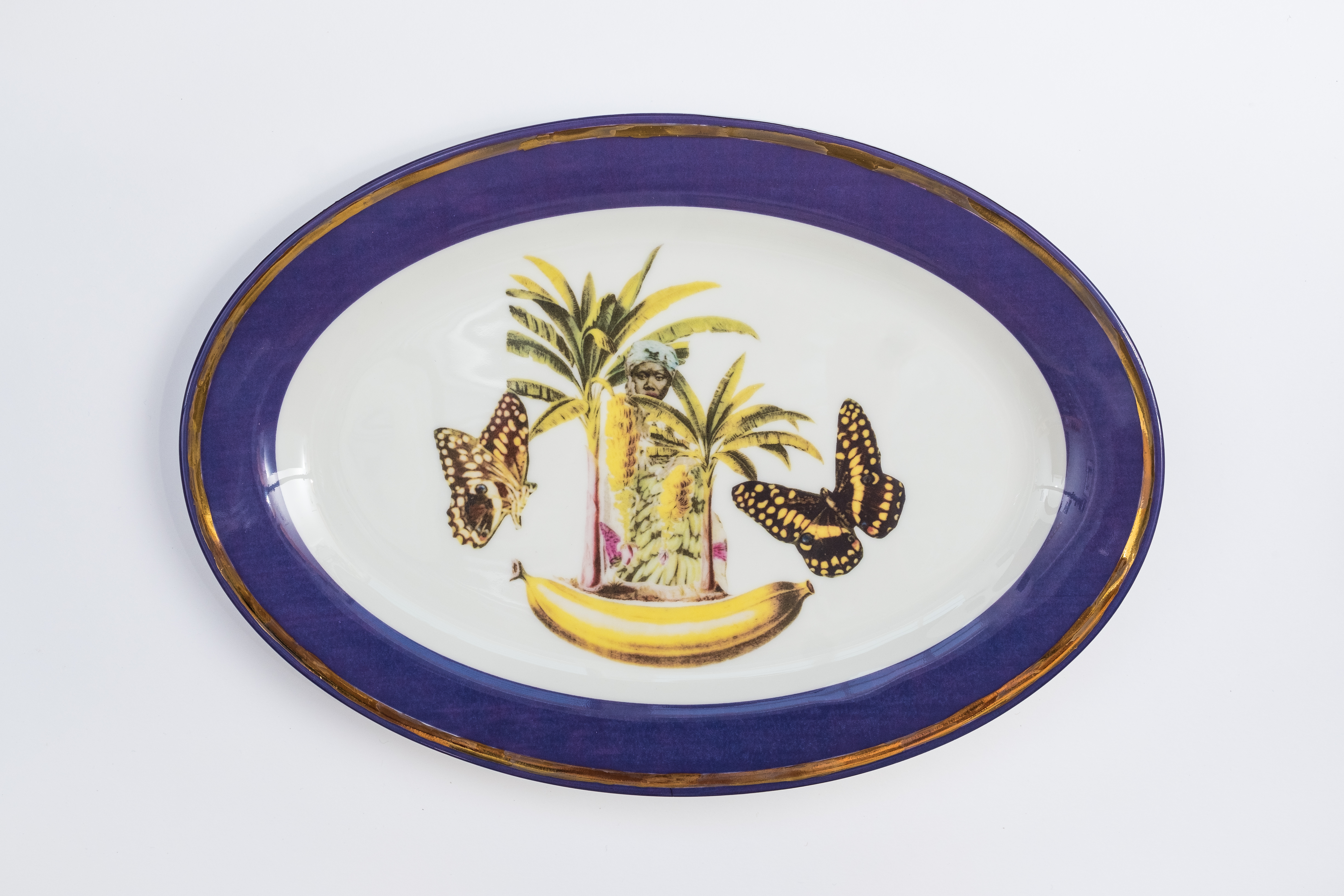 JB: One of the things I was always flabbergasted and frustrated about, and that made me want to cry as a black woman from Jamaica, was that many of the stories that I would want to know more about, I couldn't. For example, there's a woman in Jamaica (Grandy Nanny) who, under slavery, kept fighting for freedom. She took to the bushes, and she was fighting. But there is so much we still do not know about her. The few things that we do know about her are all from the British point of view, and they were focused on telling readers how ugly she was, and they seemed really focused on her sexuality and sexual organs. Really disheartening stuff. The job I've given myself is to tell her story, and I feel it's my duty to tell her story – to deal with these distortions, invisibilities, and erasures. Women like Grandy Nanny have become part of my obsession. My friend Leo Douglas is now making a film that explores her life in interesting environmental ways.
From this, you can probably tell that I love giving a face to the past, and this interest has shown up in the most interesting ways. For example, my niece just came to spend some time with me, and I found out that she loves to cook. I had a great time talking with her about the importance of foodways and how this connects us to ancient traditions. I got to tell her about Celeste Walker, (her great-great-grandmother, who, incidentally, is on the cover of my most recent book, Patchwork, coming out January 20th from Intellect Press), who was a market woman par excellence, a fantastic patchworker, and a great cook. I was trying to impress upon my niece how it all came full circle in her love of cooking. She's a part of that tradition. What I am trying to do with my work is to tell untold stories like those of the women in my family and that of Grandy Nanny. I am trying to give a face and a voice to countless nameless black women.
K: Do you see yourself in Grandy Nanny?
JB: No, but I see her in my great-grandmother, my grandmother, and my mother...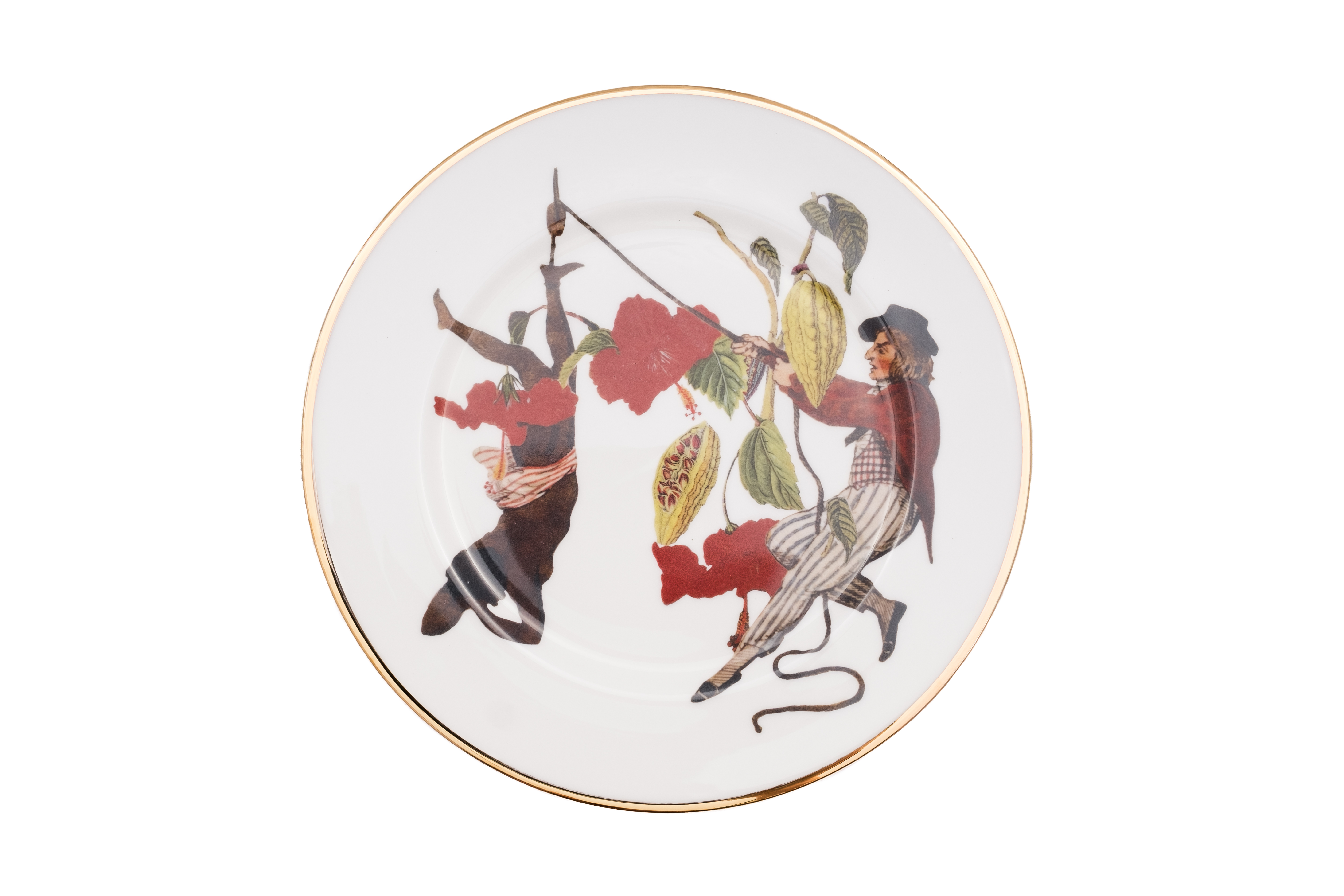 K: One body of your work stems from the story of the market women of Jamaica. In our conversation, you mentioned you realized you were in conversation with the women of your life. That's a huge revelation, especially as an artist looking to contextualize your artwork. How long were you an artist/working in the field before you realized you were in conversation with the women of your life? 
JB: I realized it this year (laughs). I've been making art for a long time. After a while, it started to seem like I was always talking about my family. My ceramics process, for example, is completely about the women in my life. Those are the women I saw with these ceramic dishes, and I wanted to put their stories into the work. Take my History at the Dinner Table series, for example. As a little girl growing up on the island of Jamaica, my grandmother had a large mahogany cabinet where she kept some of her most prized possessions, which were these pieces of bone china crockery. These delicate pieces were painted with bright, cheerful images of carriages and palaces and were only used on rare and very special occasions. But as beautiful as these china dishes were, they often hid a violent history of slavery and colonialism by European countries. In "History at the Dinner Table," I changed the story by showing the legacy of slavery on the dishes instead. With The Market Woman's Story series, I am paying homage to this woman who has upheld Caribbean society. Specifically, I am paying homage to my great-grandmother, who was a lifelong market woman who traveled from faraway Portland to Kingston to sell her produce. She easily carried baskets and bunches of bananas on her head. She also hawked fresh fish and flowers. To this day, my great-grandmother visits me in my dreams. The market woman is the defining symbol of the Caribbean.
K: So, for the wandering, confused artists, the artists who've worked all their lives in search of a larger platform, or the artists just starting out, what would you say to them?
JB: Go to a very quiet place and sit and listen. Listen to what that still, small voice within you is saying. The ability to hear that voice and what it's saying to you is the most important thing. If you can remove everything else and have that relationship with yourself to the point where you can hear that still, small voice, you will hear the stories that you are supposed to tell.
K: Wow, that was beautiful. It's kind of ironic that you say that. Maybe two nights ago, I forgot her name, but she was a South Korean monk, and she was on Chef's Table (a cooking show). Toward the end, she discussed her process of creating food. I'm paraphrasing a bit, but she said that when you're able to move in and out of your mind at free will, that's Nirvana; that's true freedom. It's kind of like you were just saying about listening to the voice. It is everything.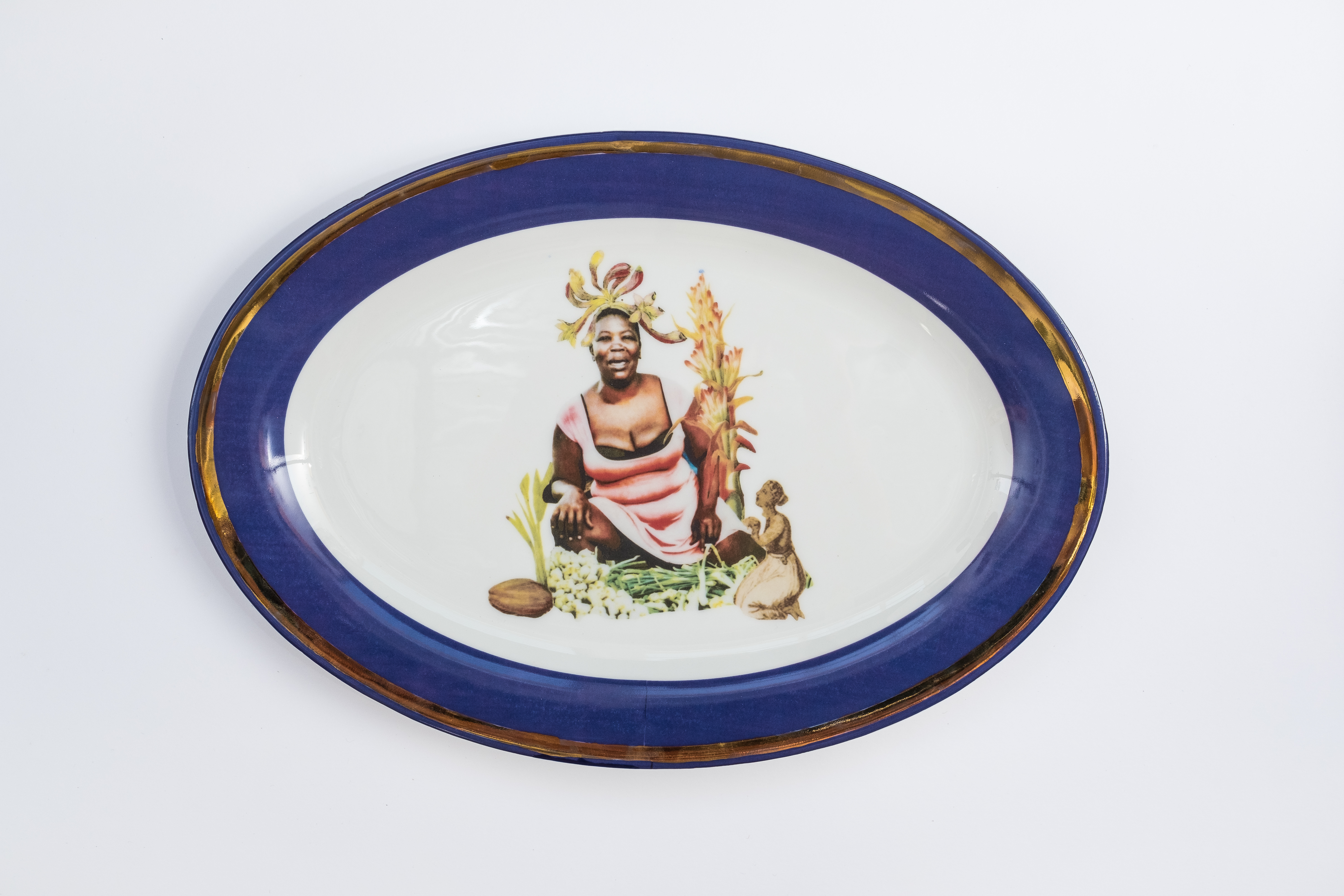 JB: First, you have to learn how to hear that positive voice within, and then you have to learn how to trust it. People aren't taught to trust their gut; we're taught to follow directions.
K: So, for someone who's unfamiliar with who you are and your work, what would you suggest that person read or view of your artwork?
JB: Well, this is hard. The only thing that comes to mind is that my work, in general, has been talked about as having a patchwork aesthetic, meaning that there are multiple parts to it. So, I can't pull out one part without another part. There is art, there is writing, and there is poetry. So, it's tough; I don't know how to answer this one.
K: That was a great answer. I love that, and yeah, pulling one part out kind of disrupts the entire flow of the patchwork aesthetic. I think folks will feel that. How often do you revisit your past work, if at all?
JB: I do. I've been revisiting it even more now because I'm thinking about ways to mount some of that old work. I'm an inveterate list keeper, so I keep a list of bodies of work that I've finished so that I can keep it in mind. I had to write a statement the other day for something, and I realized, good Lord, I've moved so far away from the last statement I wrote. I remember when I was graduating from art school, they said you would have to update your artist statement every couple of years. I thought it was a joke. It is not.
K: (Laughs). Yeah, the last one I wrote was for Alfred, and I can't stand it now. Sticking with the arts for a bit, what's your best time and environment to create, and do they change with the medium that you're working in?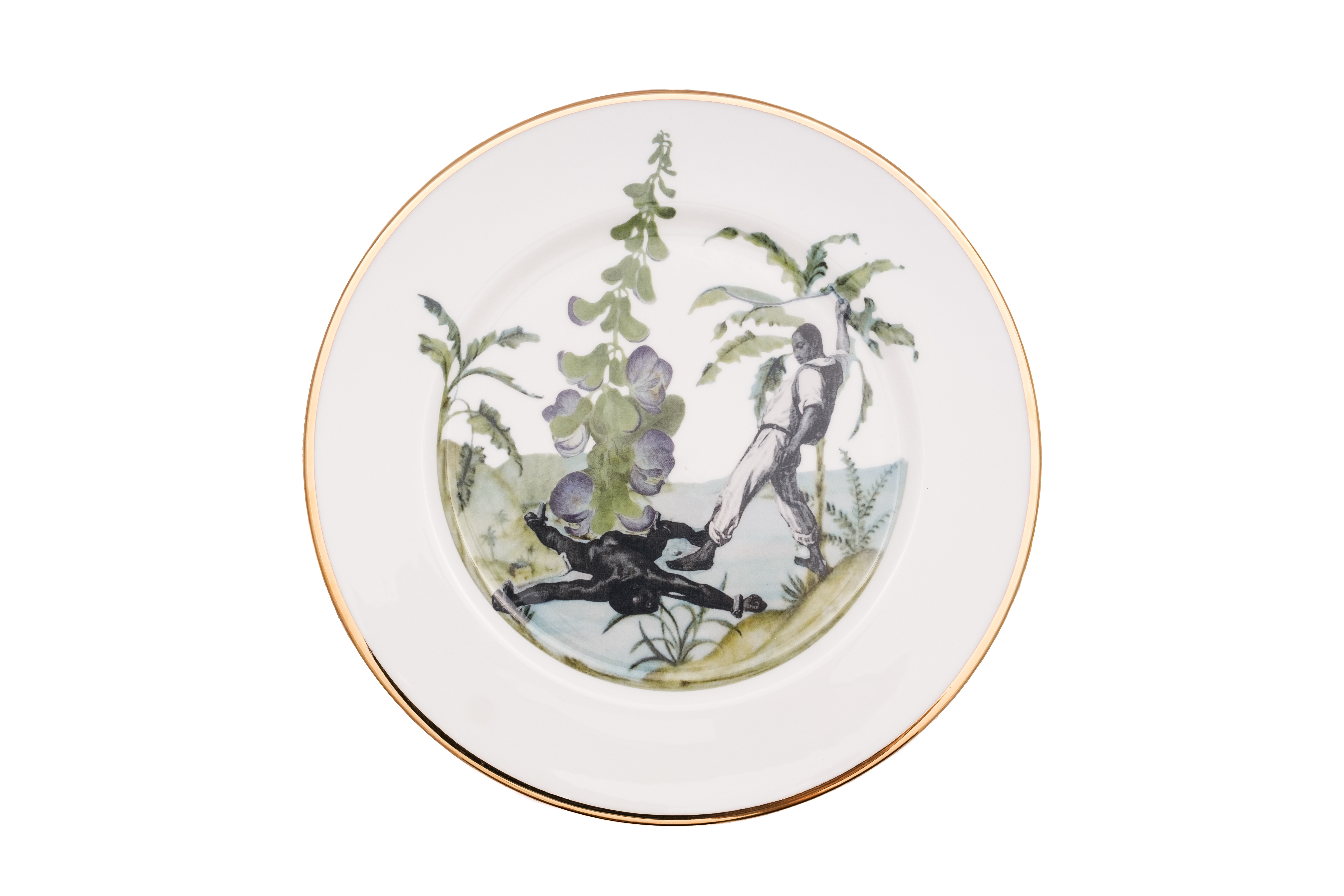 JB: If I could have my wish, there's a building that I've been driving by which, if I had the money, I would buy and turn it into my studio. I would go into that studio whenever I wanted and work whenever I wanted. I find that what happens with me is that I get very tuned into the work that I'm doing, and I want to work on it all the time. For example, I'm writing a chapter on the Atlantic world now, and I want to work on it all the time. So, whatever I'm doing now that engages me is what I want to do 24/7.
K: I'm going to switch a question around a little bit. What's been your favorite piece of artwork across all mediums that you're most proud of?
JB: (Pauses) That's tough. I'm proud of the female sexual desires embroidery project because I worked so damn hard on it and because it was so research-intensive. It was a work that I hadn't seen anybody else doing anything like it before. Both of my large-scale ceramic works to date, History at the Dinner Table and The Market Woman's Story, hold special places in my heart because they are so connected to my family and to Jamaica. I guess I'm in love with whatever I'm doing at the moment, so it's hard to say.
K: In one of our first sit-downs, you mentioned that messy is good. Blurring those lines between different mediums facilitates a unique creative set. That being said, how do you feel about AI art winning competitions?
JB: I'm troubled by it (chuckles). I haven't examined why this is bothering me so much. Maybe this is the examination that I'm going through as I talk to you. Perhaps I've used art and see art so much as an expression of our humanity, and at its core, I think art tells us something about our human nature and our humanness. I think AI art removes what, to me, is an important component of art. So, I guess that's why it troubles me so much.
K: Would you say it removes identity at all?
JB: I would say it removes our humanity.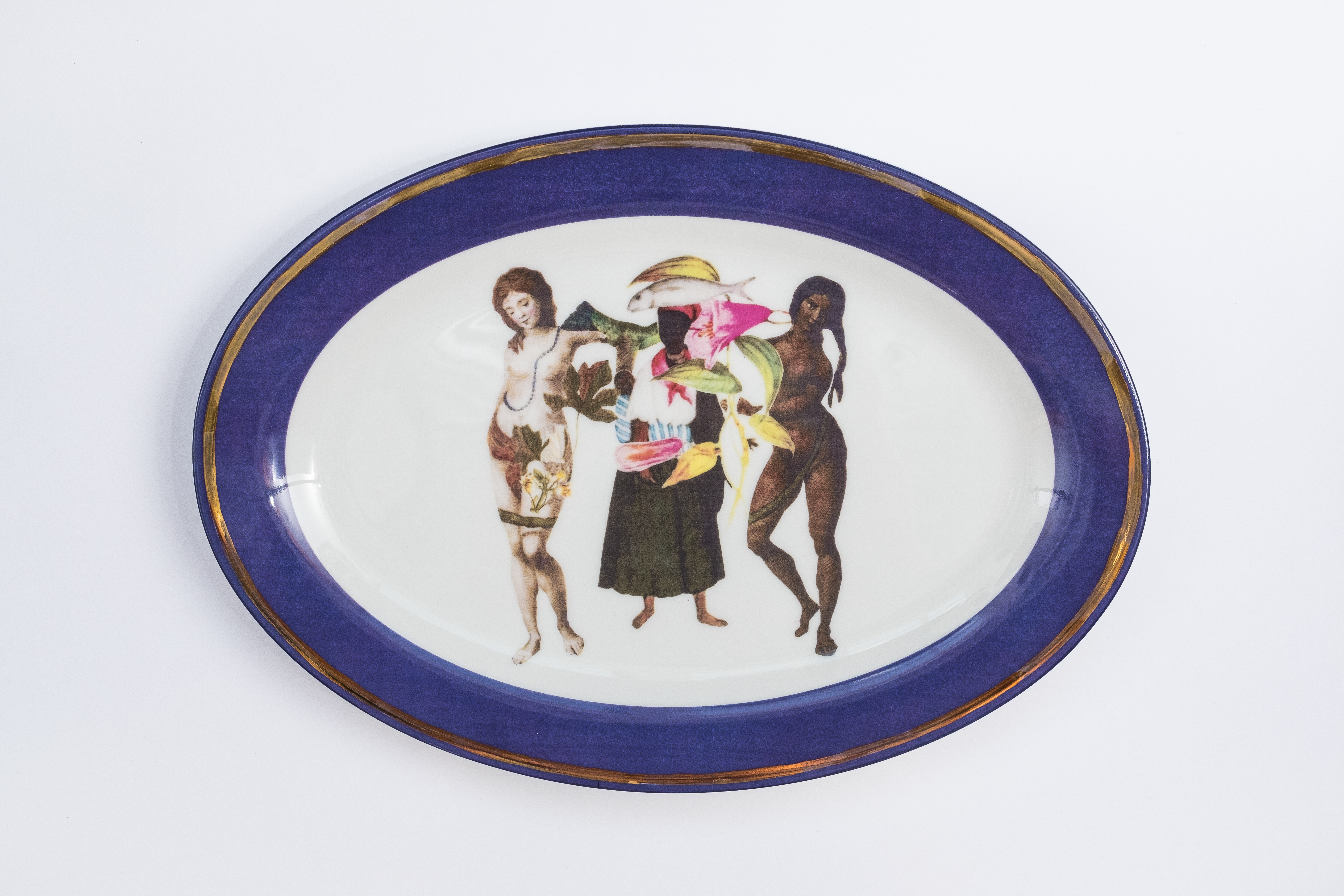 K: This may be a heavy hitter; I'm not sure. What is your life philosophy? Do you live by any special guidelines?
JB: I believe strongly in ancestors and ancestral spirits. I think our ancestors are around us all the time. Our ancestors are here. They're happy when we acknowledge them. I think my work seeks to acknowledge them. I wouldn't say they are upset when we don't acknowledge them, but they are happy when we do. There is a reality beyond this one that we are in. There are ways to access this other reality – dreams being one of them. Leo Douglas is an environmentalist, and he is making a film on Grandy Nanny. I talked to you about it earlier. We were talking yesterday, and I said to Leo, "I don't know why, but for some strange reason, I just love mangroves." I told him about this mangrove that I'd been having dreams about earlier. He started smiling, and he said, "What you're having, dear Jacqueline, is a memory from a place you've never been," and he started telling me where in Africa I was having this memory from.
K: (exclaims) What?
JB: And of course, this made me start thinking, "Did I hear my great-grandparents talking about this? Did I hear someone talking about it at some point?" So, this world, as tangible as it is, it's not the only thing that's going on in this universe. There are other things that are going on in this universe. That's very much something that I believe.
K: Wow. I mean, I believe in energy. I think you can have positive and negative energy, and you should do your best to stay away from negativity and stuff like that. I believe in the afterlife, and there's something out there; I just don't know what it is. Especially over the past two years of meditating more, weird shit happens every other week. At this point, I've just been saying, "God did." I'll smirk and just keep pushing. My family's all over the place with religion. I've never heard of anything like that, though.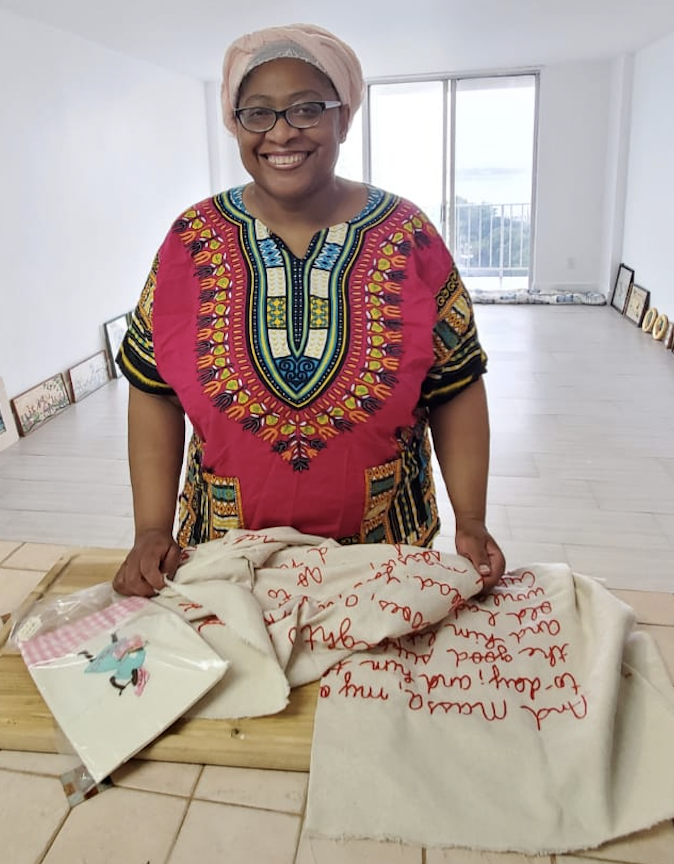 JB: Well, you said you believe in the afterlife, and there's something out there, although you don't know what it is. Maybe that's the place to start, by saying there's something out there, and I don't know what it is, but whatever it is will express itself through me or to me. Believe that as you move forward. What I wouldn't want to happen is for someone else to tell you what that should be. This is something that you must come to for yourself. Trust it'll express itself, especially if you listen and tune your ears.  
K: Any final thoughts? Anything you want to tell the people of Studio Potter? 
JB: Thank you. I want to thank them so much for their interest in my work. I really appreciate this. I also want them to know that I'm very thankful to them for assigning you to work with me on this.