The Magic of Scargo
I remember the first time I turned up the steep grade that leads to Scargo Pottery. Reaching the top of the hill, I immediately felt the traditional sequence of space and time vanish. I was greeted by a cathedral-like stand of lofty pines, which were enlivened by the sweetish calls of lively chickadees. A sign proclaimed, "PATH TO POTTERY." I followed the path past enchanted fantasy castles, full-size female torsos, deeply sculpted vessels, carved cubist reliefs, and gorgeously glazed porcelain floor-vases, to the sprawling compound that inhabits this serene pine grove.
The pied sound of classical music beckoned me to a greenhouse studio overflowing with orchids and bromeliads. Seated in this Eden was a potter at his wheel quietly throwing assured forms in quick succession. Taking a seat on a bench, I became mesmerized by the spinning clay mass being quickly transformed into cups, vases, and bowls. Before me was Harry Holl, patriarch of potters, sensei, unbearably virtuous and prolific. His pots personified skill, discipline, imagination, and the power of invention.
Like the mass of clay, I was transformed, from something amorphous into something with direction and purpose. I would become a potter! The search for my path was over. My wishes and desires had been validated; my realm of possibilities had expanded just because this place existed!
I asked Harry if I could work with him. He asked who I was and about my background. I told him I had taken only one undergraduate pottery class and was teaching a class but didn't know how to throw; he kindly sent me on my way. I changed my trajectory when I returned to school, taking every pottery class available so that I could come back to apprentice with Harry.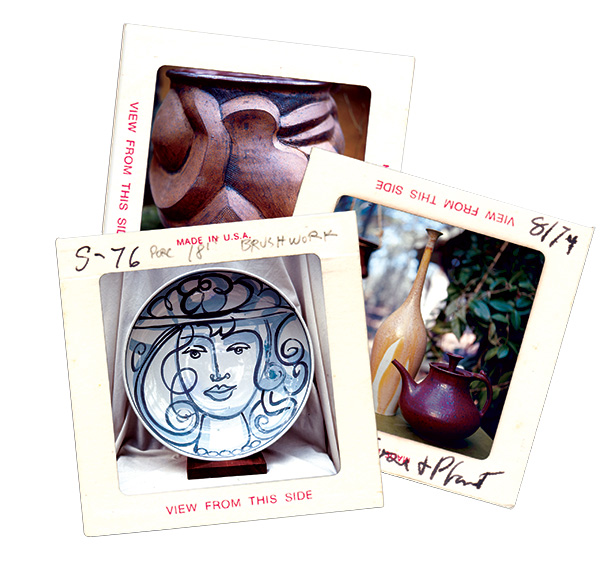 Preaching from the Potter's Wheel
...