"Tender, direct, resilient, with a thin skin: that is how my work touches you. To sustain this means remaining open to the emotions and sensations of an ordinary life."   —Elspeth Owen
Elspeth Owen is very much concerned with the tactile qualities inherent in her forms while she is making them. She is less interested in the finished pieces, and the idea of putting them behind glass so that they can't be touched is an anathema to her. She wants people to handle them—with care, and asks that they be held in both hands when picked up. They are clearly precious to her. Her vessels are about texture, weight, and balance.
When I visited her studio in November of 2011, she told me that she strongly believes "the fired clay speaks for itself in many ways, communicating beauty and memory through the vessel." However, she has created an Arte Povera of found objects in response to the equivocating phrase "quantitative easing," used by the Governor of the Bank of England for printing extra paper currency: a comment on how illusory verbal language can be.

Owen came to ceramics late, after taking a B.A. in modern history at Cambridge and starting a family.  She did not study ceramics at the bachelor level or equivalent, which enabled her to go her own way without pressure to conform to an academic way of thinking about her craft. Indeed, she told me that if she were to teach a graduate course, she "would have only one lesson: Go away and experiment, find your own path." But it has also meant that she has not been able to sustain herself in the traditional manner of teaching in art colleges while she made her work. She seems to have ignored current trends and been more focussed on finding connections to intuitive and ancient ways of working (and also on selling her work).  She missed out on the challenge and stimulation of an art college but eluded the dogma. In her 1985 article in Ceramic Series (No. 30), for Aberystwyth Arts Centre, Tanya Harrod states:
In her studio, Elspeth Owen keeps a considerable body of work so autobiographical that she does not intend to sell it. These pieces share space with every kind of found object. Superficially, the ambiance seems familiar enough. Pebbles, driftwood, shells, are part the early modernist aesthetic of these islands, dominant in the studios of Hepworth, Moore, and Nicholson . . . But in fact, her sensibility is rather different—with a powerful sense of private rituals and with an intensity that is quite different . . .
Owen's pieces are sensitively worked and subtly coloured, and characterized by integrity of thought and message. "I had a very good pottery teacher, Zoe Ellison, who also taught Magdalene Odundo. She paid attention without controlling and let me not use the wheel," Elspeth told me. When I asked her about her relationship with the vessel, she described the centrality of it in her work:
The pots are barely balanced; all my life [I've been] searching for balance. Someone once said why don't I put a [potter's] mark on?  I don't want [the base of the pot] interrupted. It is a key part of the pot, and having a mark on it would be completely alien, really. I think it would be absolutely bizarre to have a mark. It would stop the possibility of [the pot] just "being found." The bottom of the pot has to be really clear: It's the point that is making contact with the ground. Going back to the balance thing, a vessel has to stand on its own.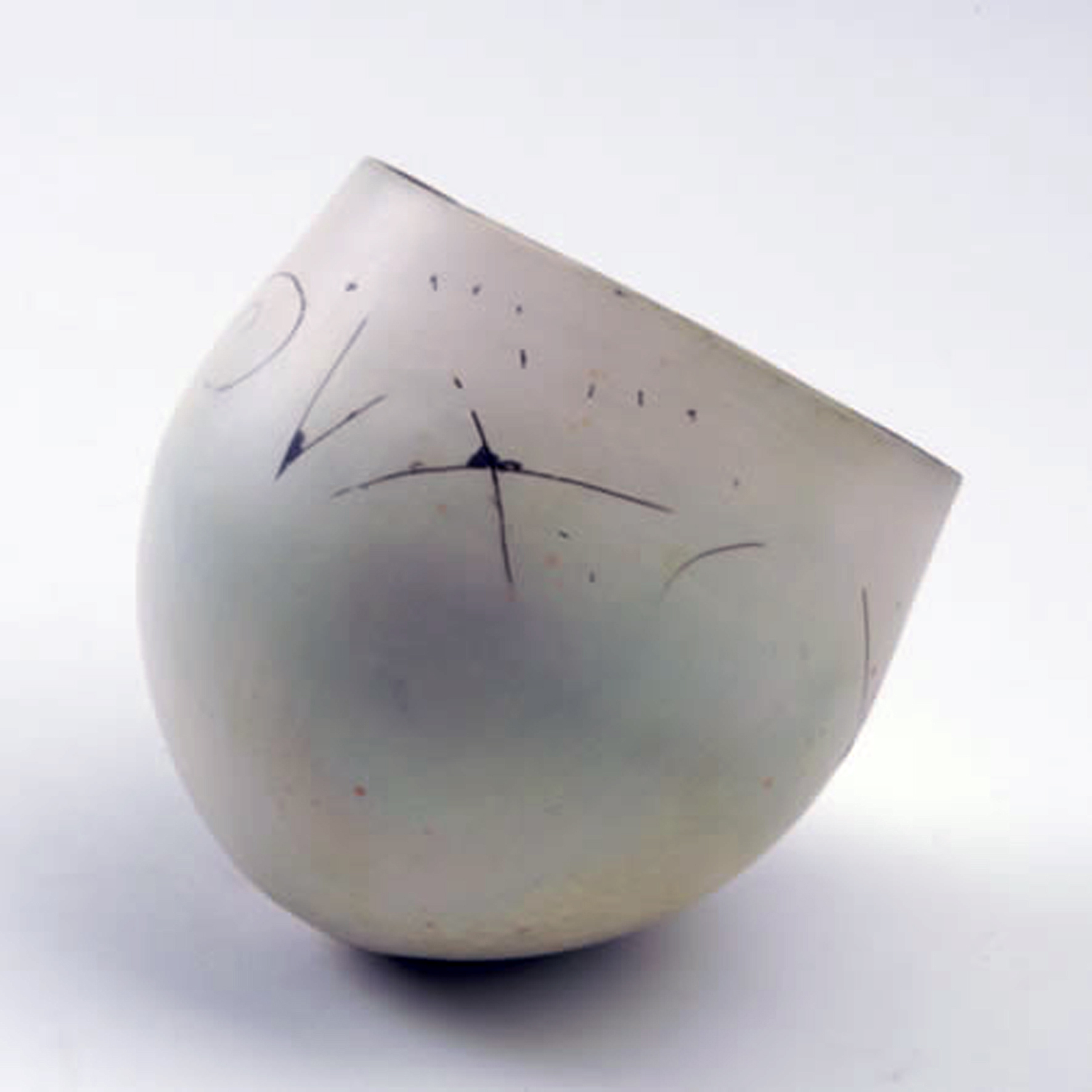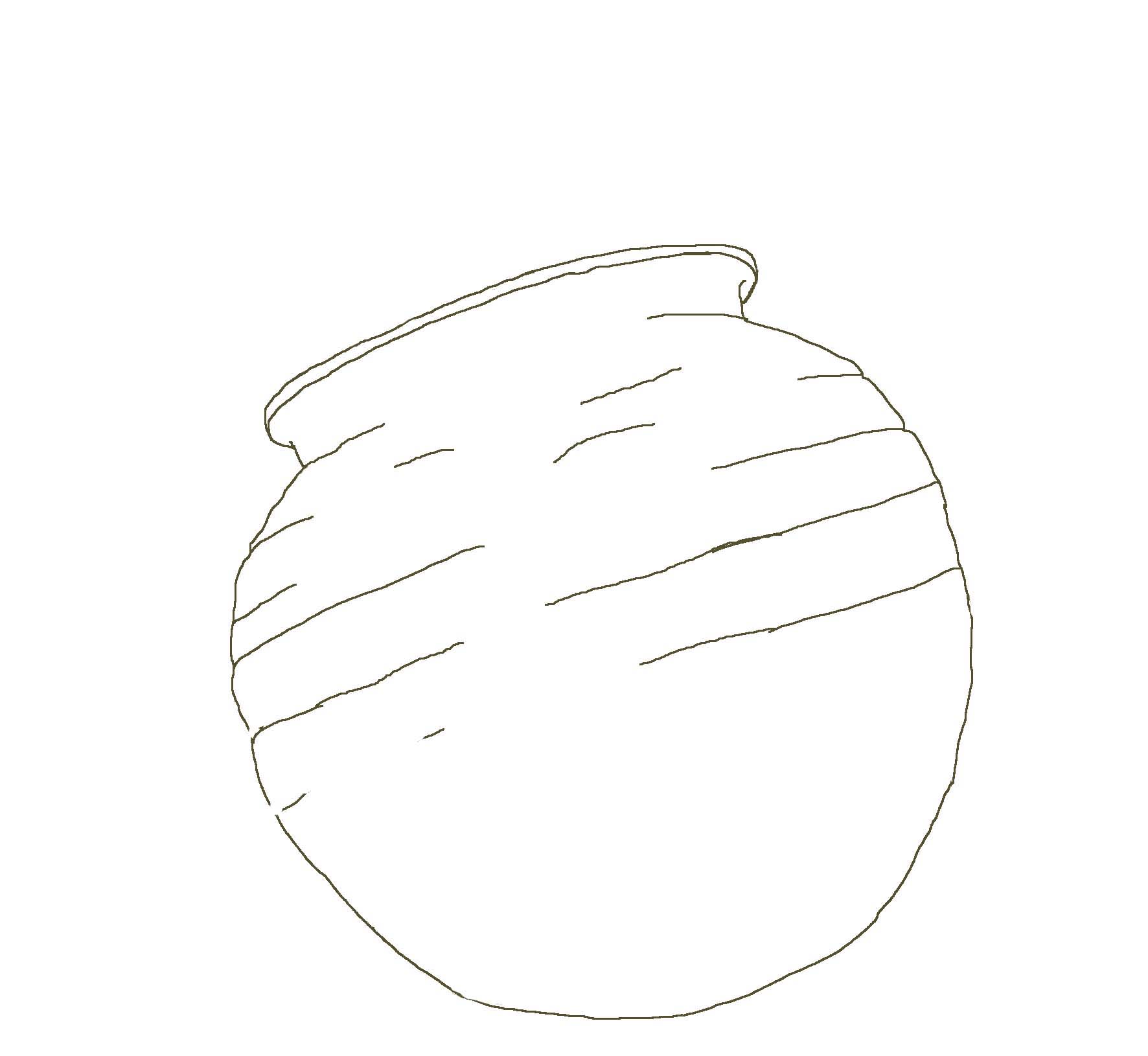 Owen's search for balance, expressed through the vessel, is consistent. She is very clear that she puts herself into her work, stating that throughout her practice she has been aware of the personal experiences expressed through her hands. Once she discovered that she was creating something that "felt the same as the delicacy and softness of my baby son's head." Her comment connected to my memory of holding both a Neolithic ceramic "skull cup" and a medieval skull at the Museum of London and provided another link to the widely known analogy between clay and our bodily sense of self.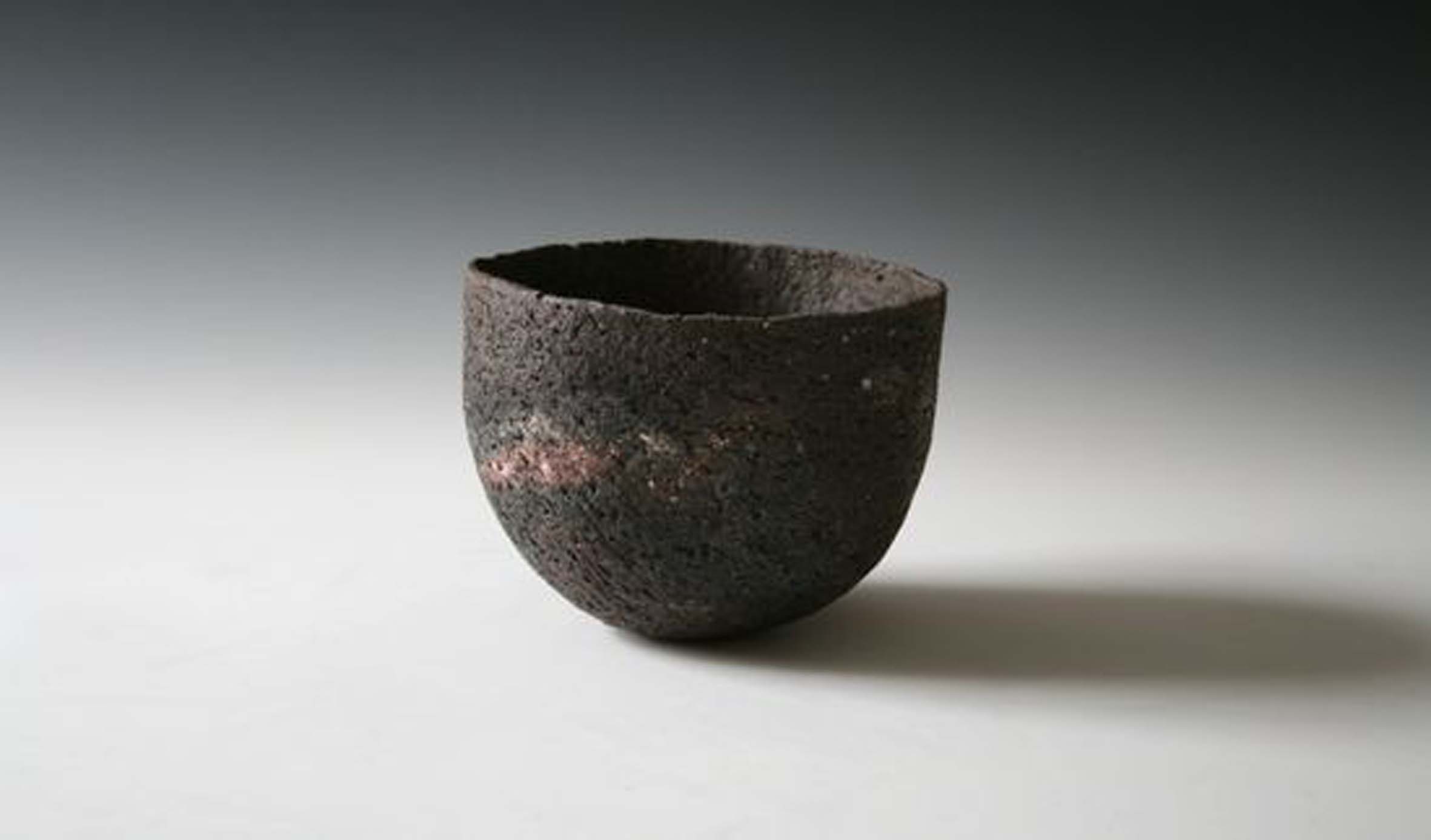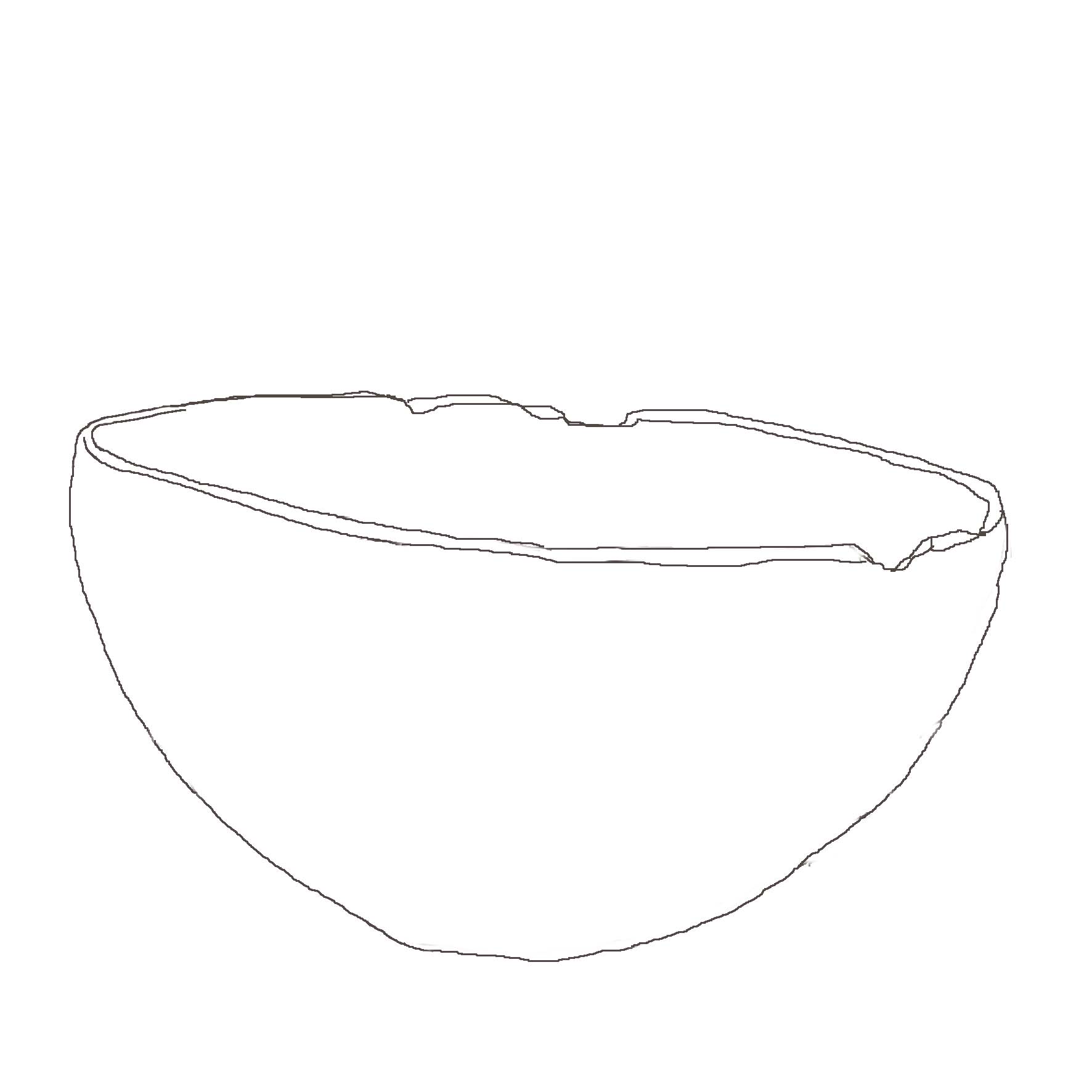 In 2007, the writer and ceramics critic Jeffrey Jones wrote in his book Studio Pottery in Britain 1900-2005 that she started making her Cradles (of civilization) around the start of the Iran-Iraq war. These cradles are perhaps related to a long-spouted Iranian bowl (c. 700-450 BCE) that I've seen in the Fitzwilliam Museum in Cambridge. Owen lives close to Cambridge and has easy access to the Fitzwilliam Museum and the Museum of Archaeology and Anthropology. Both places seem influential in her work.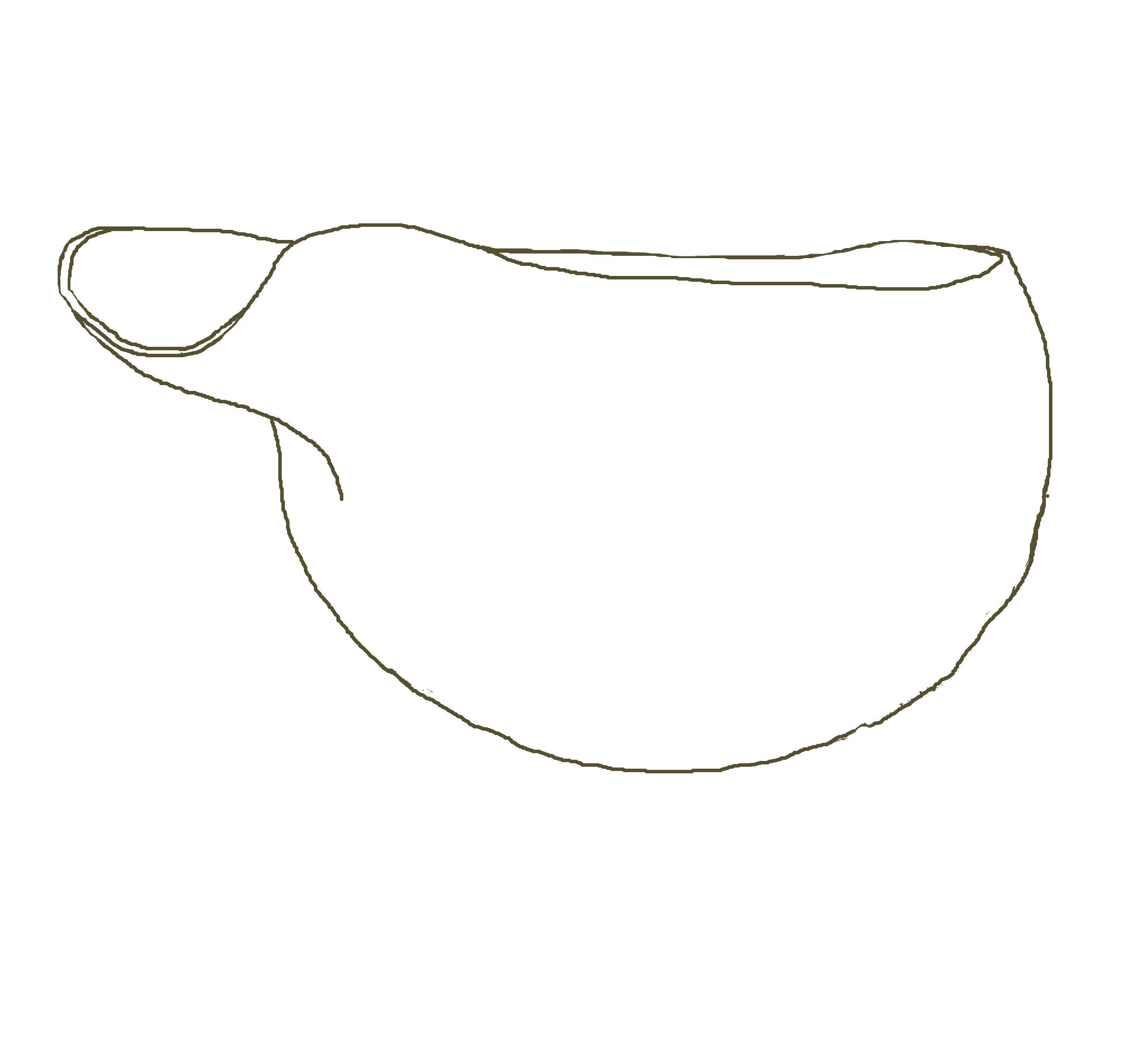 Of primary importance to Owen's practice is Finding One's Way with Clay by Paulus Berensohn (1972), which provided her with gentle step-by-step instructions and ideas for the beginner of how to make pinch pots. Pinching became her preferred technique. Starting to work with clay, Owen immediately discovered that she was pinching it with her left hand, not her right, despite being right-handed—something she found extraordinary and somehow important. All her pieces are pinched in this manner, and none is very large. She tells me that she makes each pot from a single ball of clay. In the booklet for a 2012 exhibition at Oxford Ceramics Gallery, ceramicist Sebastian Blackie said of her pinched pots: "It is perhaps one of the most intimate ways of making a pot; indeed, with the direct connection between the clay and the body of the maker, it must be one of the most intensely tactile ways of making a pot."
Another of Owen's literary influences is Rosegarden and Labyrinth, by Seonaid Robertson (1963), which demonstrated the potential of an intuitive connection wrought while working in clay to tell stories. Deep thought, care, and consideration go into every aspect of Owen's making, every detail of her work. She explains, "One's whole self is expressed through the work—over such a long time. The process is so slow." The senses, touch and texture, light and subtle qualities rather than bold soft edges rather than angular, are essential to Owen. Her pieces have an articulate yet quietly persistent voice.
Her judgement of other artists' work, particularly those who use clay as an illustrative canvas, helps define her own: "I don't really like Grayson Perry's work. I really love him as a personality. I love how he explodes all the bubbles. I don't really like the forms, something not to do with clay. As you say about the vessel as container of memory, his memory is all on the outside."
Owen's reference to inside and outside defines her relationship with the vessel and with clay—a visceral, tactile engagement, with real physicality rather than abstract concepts. Her vessels are warm and physically open. The work invites engagement, with holding. Touch is fundamental.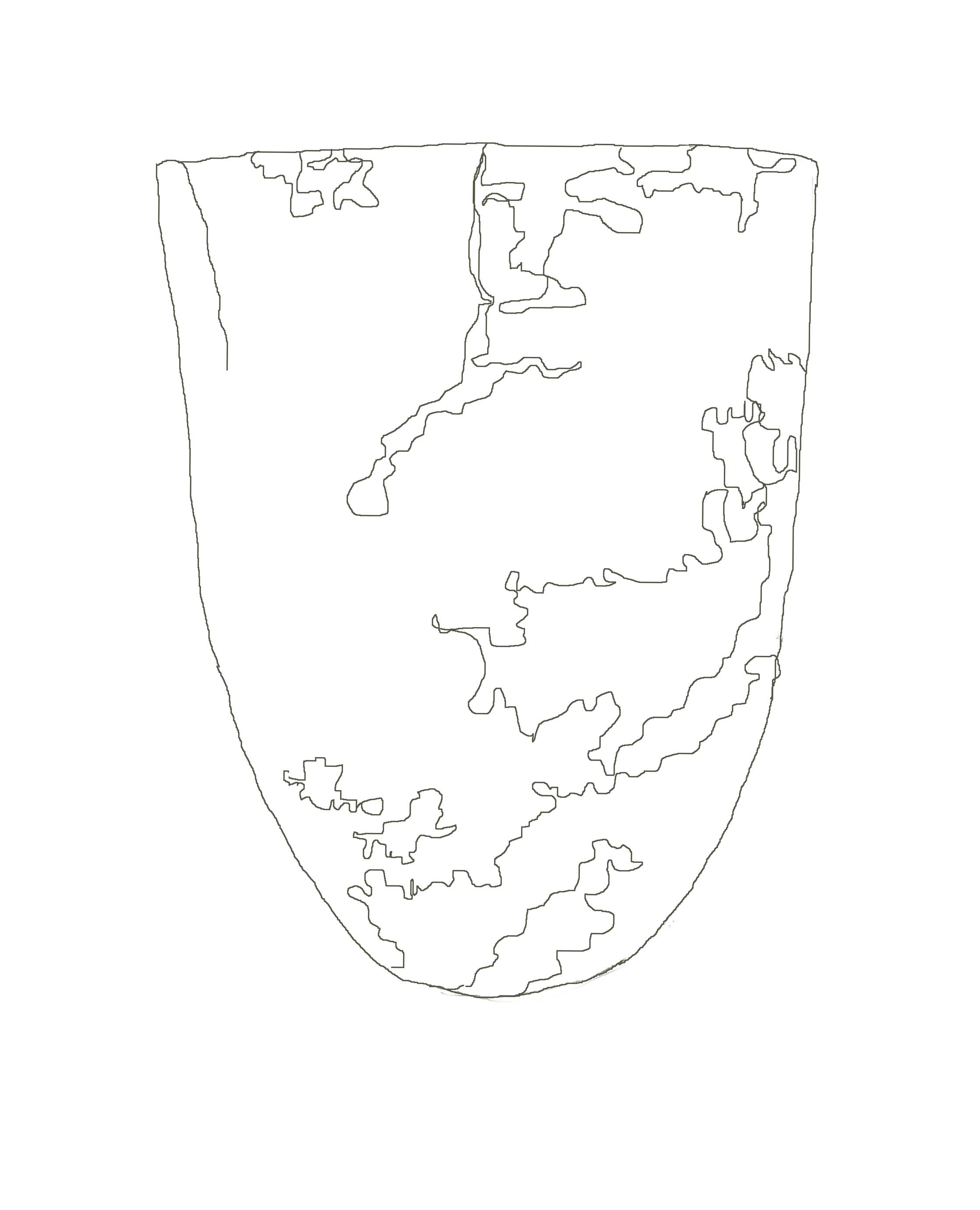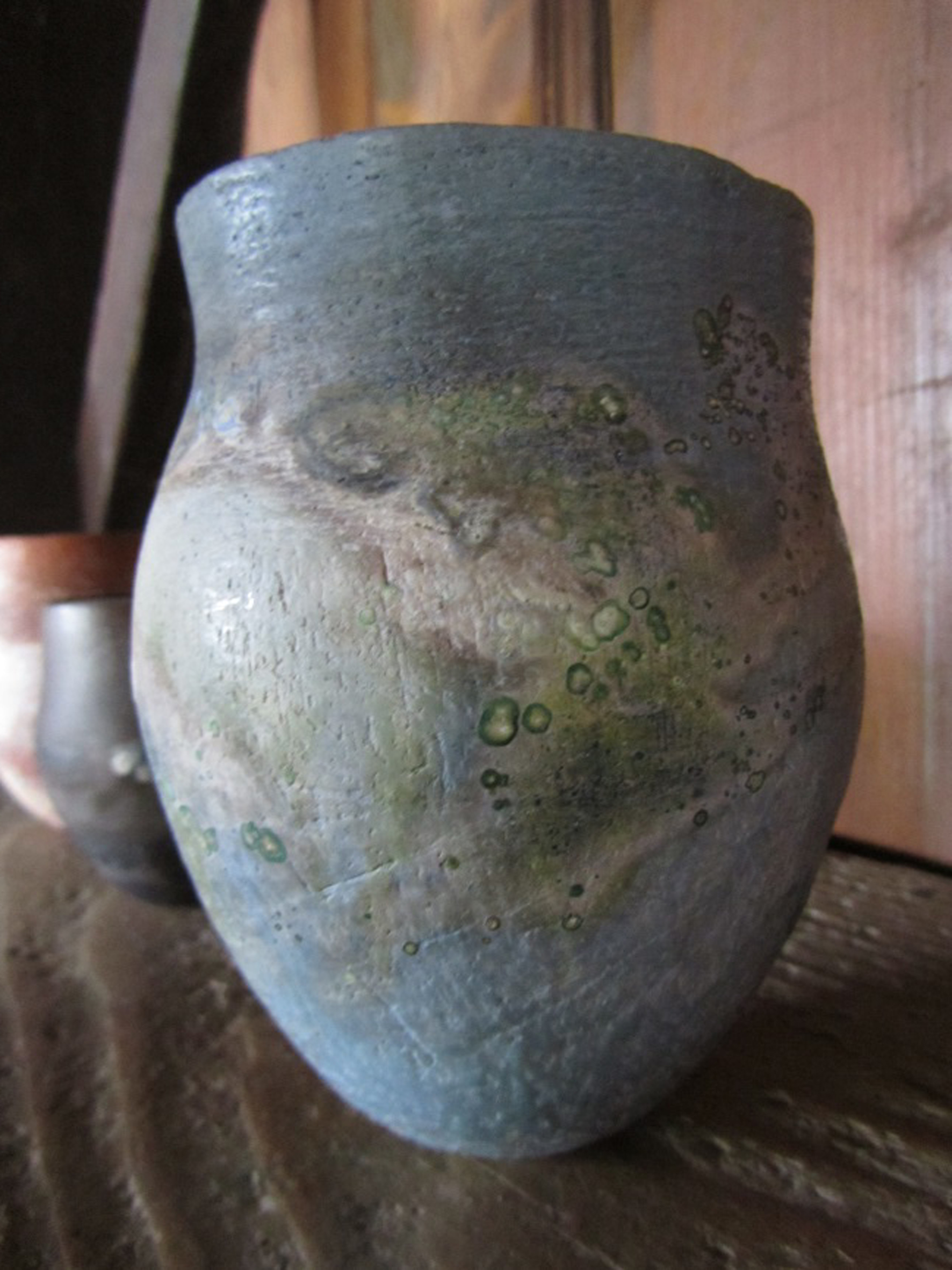 These qualities, so loved by Owen, change as the malleability of soft clay is transformed into a fixed carapace through firing. Then, the vessel is on the cusp of being exposed to the gaze of outsiders who will in turn create their own meaning for the work. Through the abstract connotations of its contained space, the vessel holds whatever we, the viewers, want. This transition from personal to public—when personal, creative exploration is exposed to public scrutiny and to the sometimes ruthless judgements of the art world—is something viewers find difficult to understand. Glenn Adamson, former director of the Museum of Arts and Design, New York, wrote in his book Thinking Through Craft (2007): "Back in the nineties, knitters and potters were treated as second-class citizens and dismissed as amateurs, hippie throwbacks, or wannabe 'real artists' . . . I'd learnt from feminist theory that a subordinate term like craft (itself strongly gendered) could be used to dismantle existing structures of domination."
Much of craft is hidden from the public domain. Often, the artist's exploration and development of great skill and deep expression is reserved for the maker and their close friends, not seen as a path to fame but to self-fulfilment. The richness of creativity explored without a marketing policy.