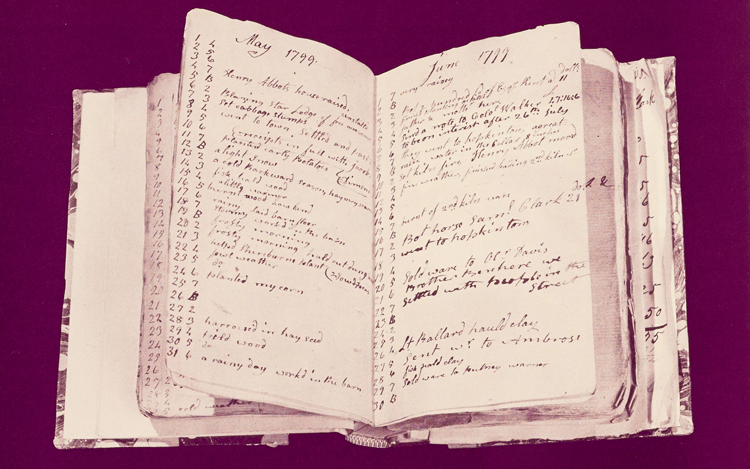 Fragile and faded, the diary of Daniel Clark is a link with our past. Written 150 years ago, its line-a-day entries bring to life a colonial potter of great character and strength, a man whose sweating industry built one of New Hampshire's most successful potteries. The diary, published here for the first time in facsimile, is an extraordinary document — a window into forty full years of a country potter's life.
Daniel Clark's America was a place of expansion and development after the revolution. Washington, D. C. was the new capitol; Jefferson was president. The pottery tradition of New England, which had its roots in Europe and England, was developing vigorously along its own lines, dictated by a pioneer environment.
Daniel Clark, who had come north from Massachusetts to seek good clay, found it near Concord, New Hampshire in 1792: "Good clay @ Bradys." A man of great energy, Daniel produced throughout his lifetime an increasing quantity of ware; while taking pleasure in the details of living — settling debts, raising animals, constructing houses, sowing crops, and haying his fields.
Throwing pots from spring to early winter, and firing all year, set the rhythm of his life. As with other Colonial potters, he produced mostly utilitarian ware: molasses jugs, milk pans, lard pots, cuspidors, pitchers, butter pots and tobacco pipes.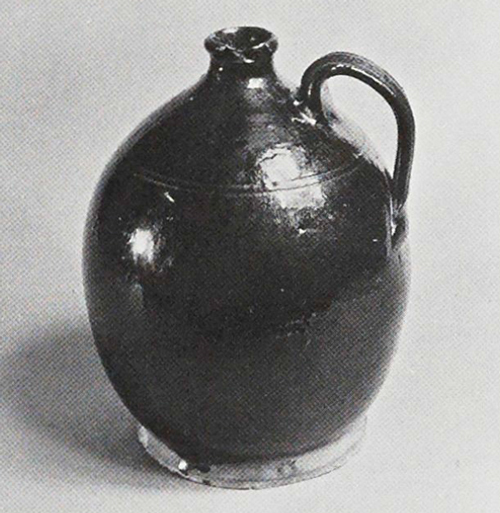 He threw ware in kiln batches which were fired later with number identification: "May 1803. Burnt 11th kiln, made in 1802"; "October 1808 Finished making ware made 26 kiln ware this year."
There were the interminable chores of digging clay (only a mile away), and cutting wood: "April 1807 Finished cutting wood for the kiln about 30 chord." He notes: "Frogs peept."
Potshops in Colonial times were usually manned by three or four persons. Daniel Clark, as owner, probably did most of the throwing, but the apprentices and another man usually did the firing. The apprentice system was in vogue; Clark's first apprentice began at age 11; later, another left who had been with him 20 years. While sons and apprentices did not always continue in the trade, the Clark pottery functioned without interruption into the next generation.
...