Completing private and public commissions, in addition to creating, decorating, and firing thousands of vessels during my career as an artist/potter, is not unlike how I learned the game of basketball: through practice, study, failure, disappointment, victory, and determination. This artistic path, in addition to my recently completed public art projects, has allowed me to master my ceramic process and has prepared me to take on a project of any scale. [1]
– Diana Kersey, 2015
"I do not drop the ball" explains ceramist Diana Kersey as she advises art students on what it takes to succeed in the realm of public art.[2] Active communication, kindness, gratitude, punctual completion, and "over-delivery" from the artist, in Kersey's experience, is of key importance to those commissioning public art.[3] With a solid reputation built on these very qualities in addition to a sumptuous production, Kersey's career in public art has developed exponentially.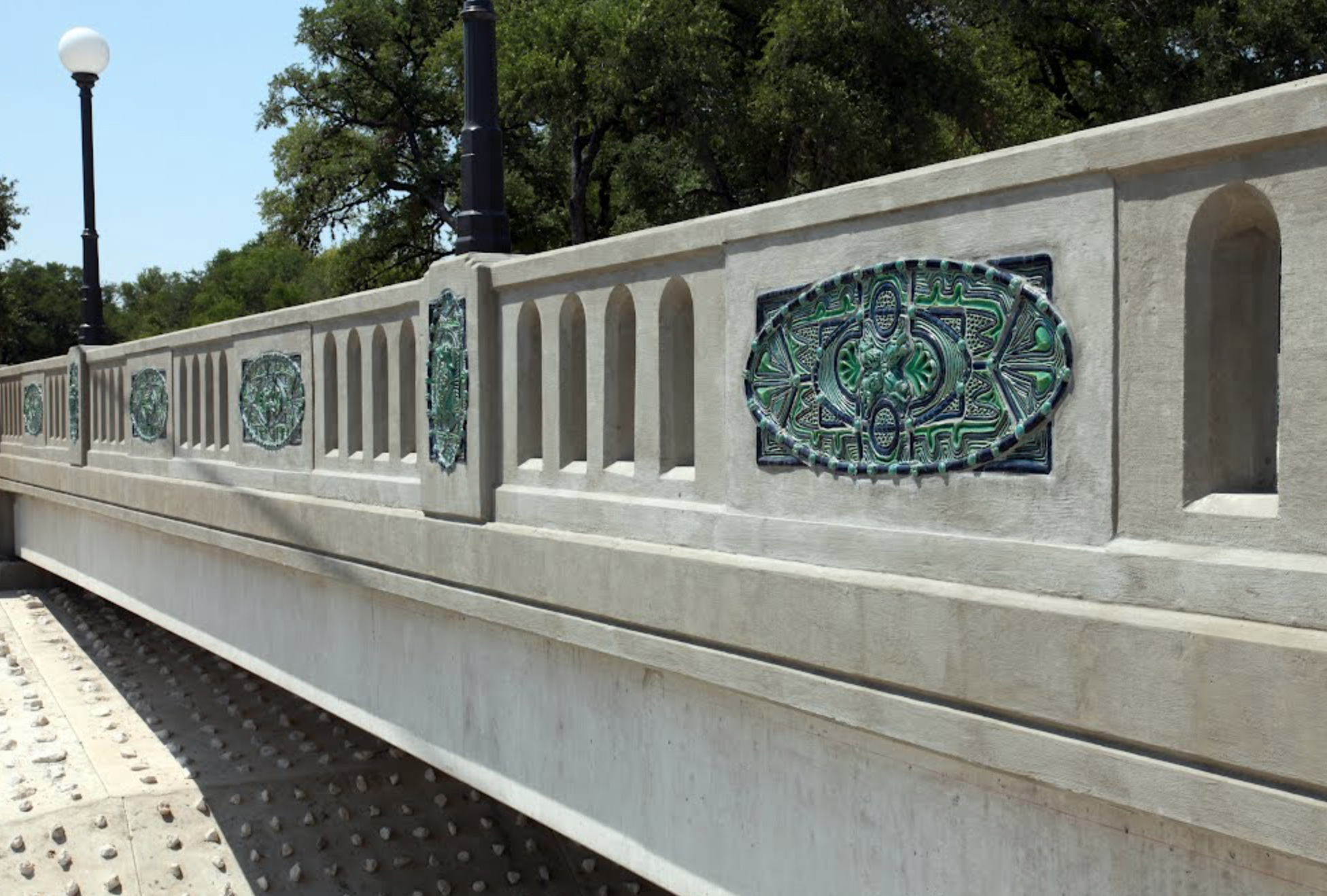 From the first city capital improvements project she secured, The Life Cycle of the Gulf Coast Toad (2009–11) at Mulberry Bridge in San Antonio's Brackenridge Park, to the monumental ceramic murals, The Riparian Edge built for the Pearl Office Towers Oxbow Building on Broadway Street at East Grayson Street (2019-2020), a private commission in the public realm, the ceramist has crafted her proficiency in placemaking.  Kersey demonstrates a command of material and process, community engagement, and targeted research with a curatorial eye.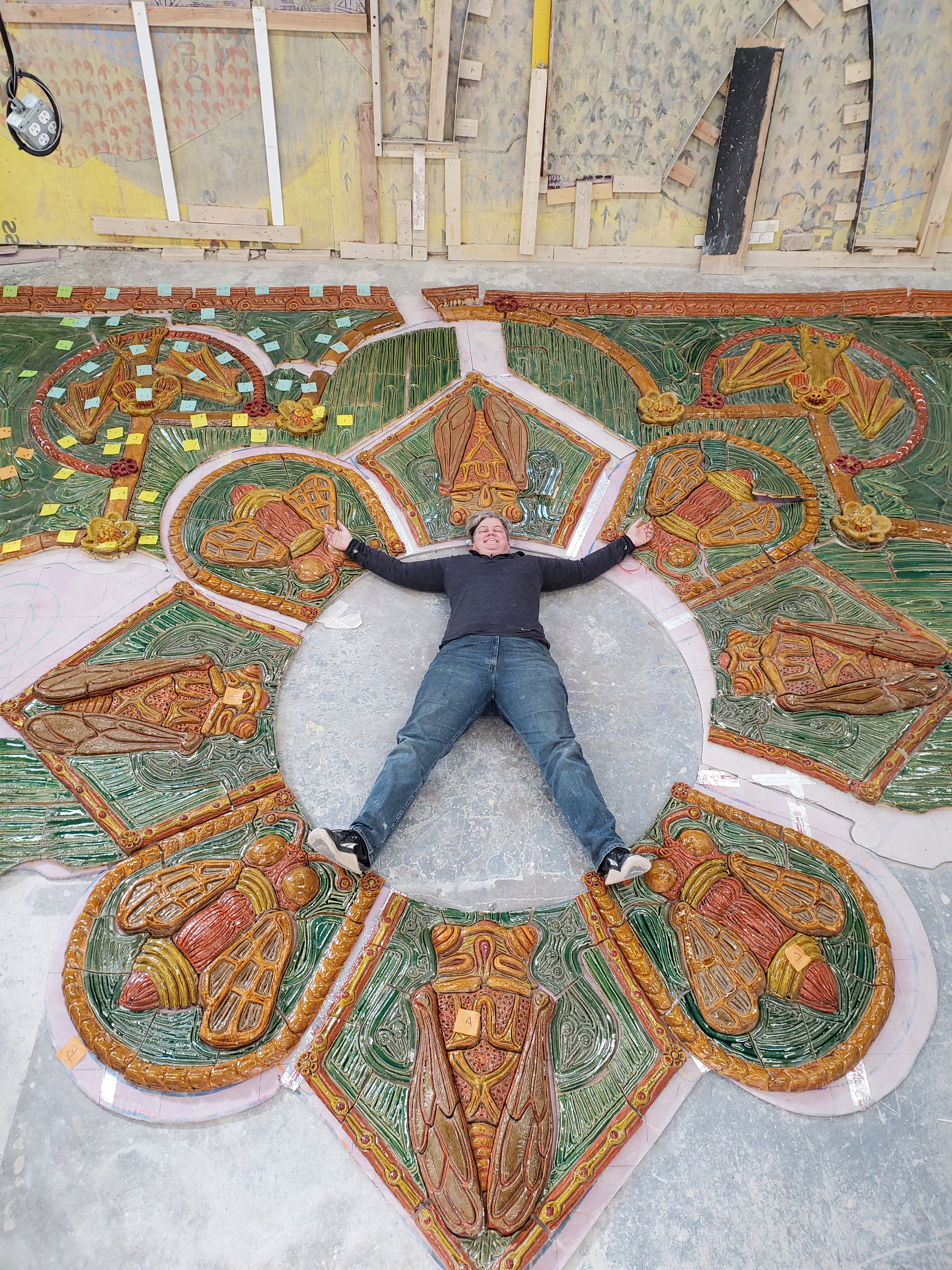 ...