In Part II last month, Diana Kersey had completed her first public art commission, artwork for the Mulberry and Millrace bridges in San Antonio, Texas. Significant historical research supported her concept and imagery. In Part III we see her take on increasingly larger scale commissions establishing solid footing in the field of public art.
More Bridges to Cross
Other public art awards followed the Catalpa-Pershing bridge project that Kersey completed in 2011. The process of creating artwork for the new Houston Street Bridge, which, at 330 feet long by sixty-five and a half feet wide was more than four times the scale of either the Mulberry or Millrace bridges, would occupy Kersey from April of 2012 to its completion in February of 2015. Once again, place-making for Kersey entailed researching the cultural and natural history of San Antonio's Eastside (East of the San Antonio River), a predominantly African American neighborhood where the new bridge would be built to traverse the Salado Creek Trail. Abundant imagery recording the area's history, plants, and animals for the sixty-four ceramic panels that Kersey would incorporate into the guardrails was shaped by survey questions posed to the local community.1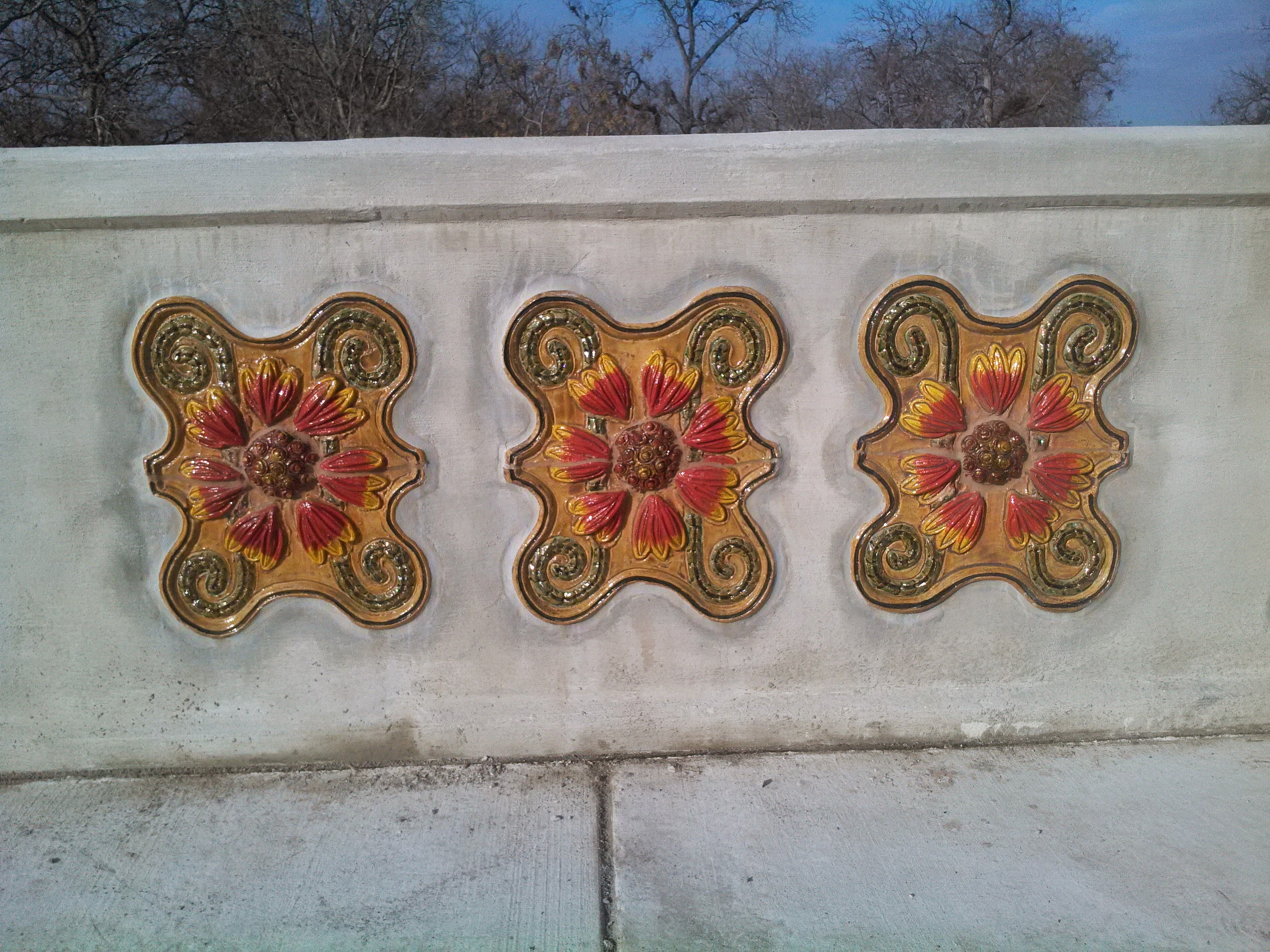 Kersey chose the Indian blanket wildflower (Gaillardia pulchella) as the iconic motif to brand the bridge with thirty-six vertical panels, like the toad and the golfer in her previous bridge artwork; she joined three different petals in random ways so that no two panels would be alike. Kersey feels that it is subtle differences that give her work the energy that can be missing from public art when it appears fabricated or manufactured.
...