At the 2003 NCECA conference Borders in Flux in San Diego, a group of Cuban potters – Antonio Lewis from the Wifredo Lam Center of Contemporary Art (Centro de arte Contemporáneo Wilfredo Lam) and his colleagues – spoke to American ceramic artists. The group traveled from Cuba to the United States with the blessings of both countries; this kind of exchange, however, was rare at the time, because of U.S. restrictions.
I found this story of island artists cut off from a country less than a hundred miles away heartfelt. In 1999, I'd read an issue of Studio Potter that highlighted the Cuban ceramic scene, with articles by Kathryn Holt, Joel Bennett, and Catherine Merrill. Long before I'd attended the NCECA conference and read the Studio Potter issue, though, Cuban culture had piqued my curiosity. Much earlier, castanets from my parents' cruise to Havana in the 1950s, and my having had a Cuban boyfriend had given rise to a desire to visit there.
In late 2014, President Obama's announcement of loosening travel restrictions and reopening embassies in Havana and Washington D.C. pushed Cuban-American political news to the front burner. I sensed the time was ripe to travel to Cuba, and I wanted to see it before any dramatic changes took hold. Obama had worked his magic to enable Americans to fly directly from the States, although we still had to write research grants to obtain visas. In partnership with Authentic Cuba Travel, I organized a group of potters, artists and collectors to attend one week of the month-long 12th Havana Biennial in May 2015. Would we be able to use credit cards? Or dollars? Could we bring back cigars? No, no, and yes.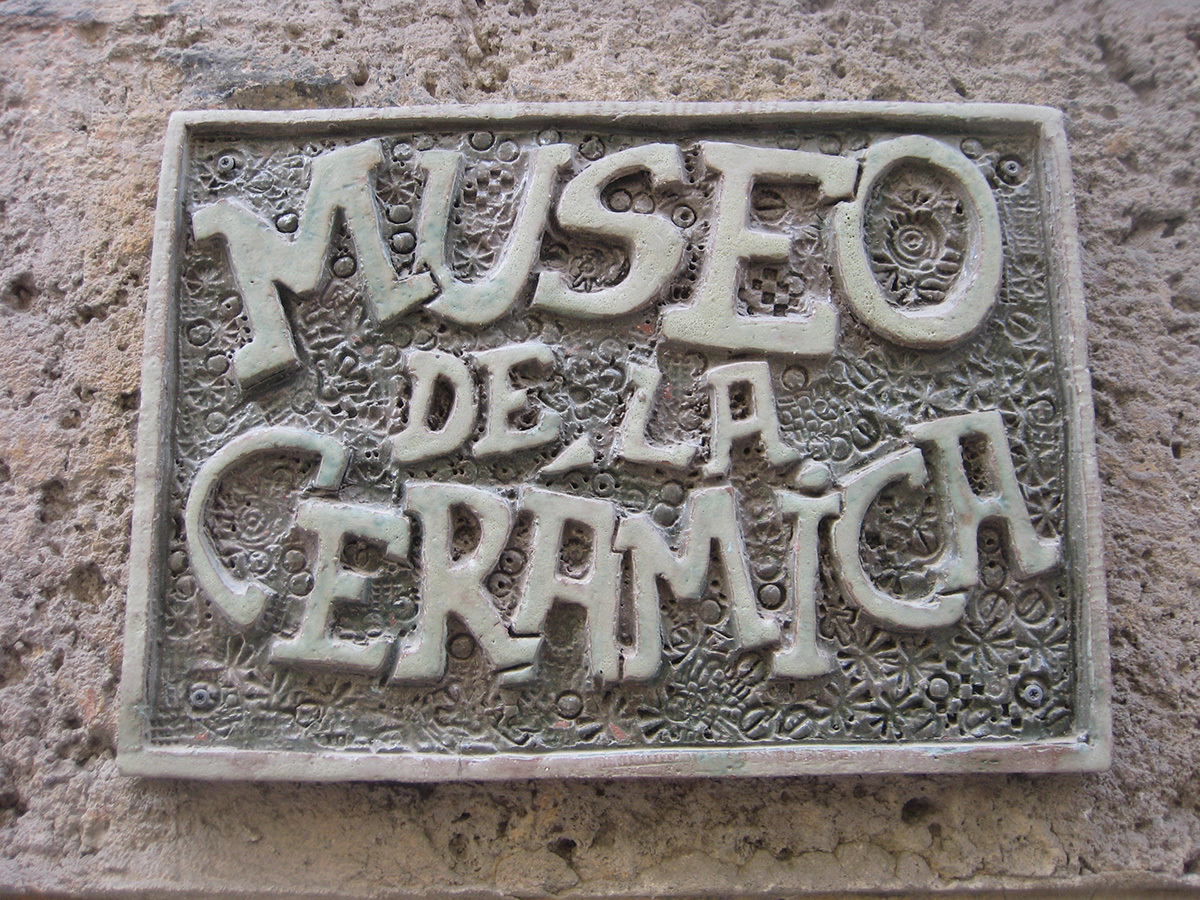 The Biennial supplied a visible platform for the political drama between Cuba and the United States. The eyes of the art world were on Havana. Held at La Cabaña, the colonial fortress complex in Havana Harbor, the Biennial was in the news daily. Originally built to keep pirates at bay, the 500-year-old former fortress was used as a jail and an execution site during the Cuban Revolution. Geared toward art dealers and collectors from outside Cuba, most of the installation art had political themes – the embargo, isolation, and the revolution – all the while underscoring Cuban ingenuity. 
...