For a professional artist, the workshop experience can be a complicated one, subject to many variables. The location, calendar, subject, experience level, not to mention the quality of the instructor, can make selecting a workshop, let alone participating in one, a rather daunting task. As an artist, college professor, and workshop leader, I view a workshop as a time to step out of my usual roles and back into being a student again. Making time for the studio doesn't always rise to the top of my priority list, but this past winter a unique opportunity to share the workshop experience with one of my students presented itself through the North Country Studio Workshops (NCSW).
The North Country Studio Workshops, set in beautiful southern Vermont on the campus of Bennington College and offered every other winter, has been a recurring opportunity to spend dedicated time working in a manner that I might not otherwise be willing to in my own studio.  As a five-day workshop, it offers an intensive experience for artists and craftspeople.
During the workshop's fall enrollment period, colleague and friend Teresa Taylor (also a past president of NCSW) suggested I apply for the Mentor Program scholarship. I was excited at the idea of sharing my "student" experience with one of my students from the New Hampshire Institute of Art (NHIA). NCSW's Mentor Program aims "to ensure the future of fine craft by encouraging and enabling the next generation [and foster] a lasting relationship between an experienced craftsperson (the Mentor) and an emerging craftsperson (the Mentee)."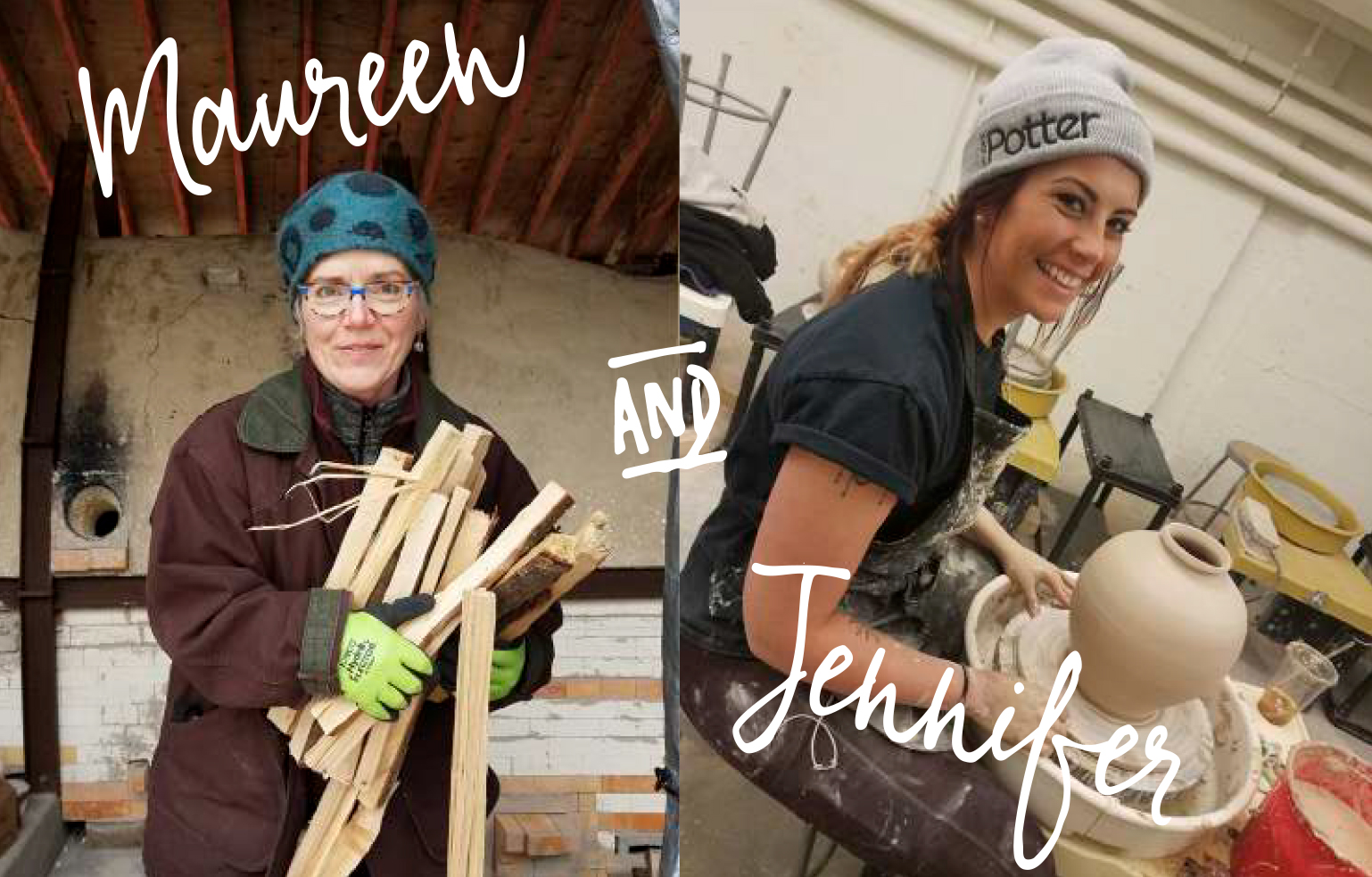 I knew just which student to offer this opportunity to: senior Jennifer Markmanrud. I knew she had never participated in, and probably wasn't aware of, these types of workshops. After submitting our applications, resumes, and portfolios, we were awarded full tuition and room and board scholarships, thanks to Polly Allen, longtime benefactor and board member of NCSW.
...