Just when it seems the incline and hairpin turns won't end, deep forest opens to a passenger-side view of Horner Hall, the recently renovated home to the Penland gallery and visitors center.[1] A familiar sight to many artists over Penland's nearly one-hundred-year history, the building stands like a beacon on a hill as it calls to craftspeople who seek community, inspiration, and precious time to work. One more turn leads visitors to the idyllic rolling fields and mountain views of the main campus. The road eventually dead-ends by a series of barns, first outfitted into housing and studios for resident artists in the late 1960s.[2]  As my car rolls to a stop, Jason Hartsoe appears on the covered landing just outside of his clay studio. It was clear; the sun was just hinting at a slow descent, turning the barns and hills surrounding us into a magically golden scene. The following narrative comes from a conversation with Jason at his studio in October of 2019.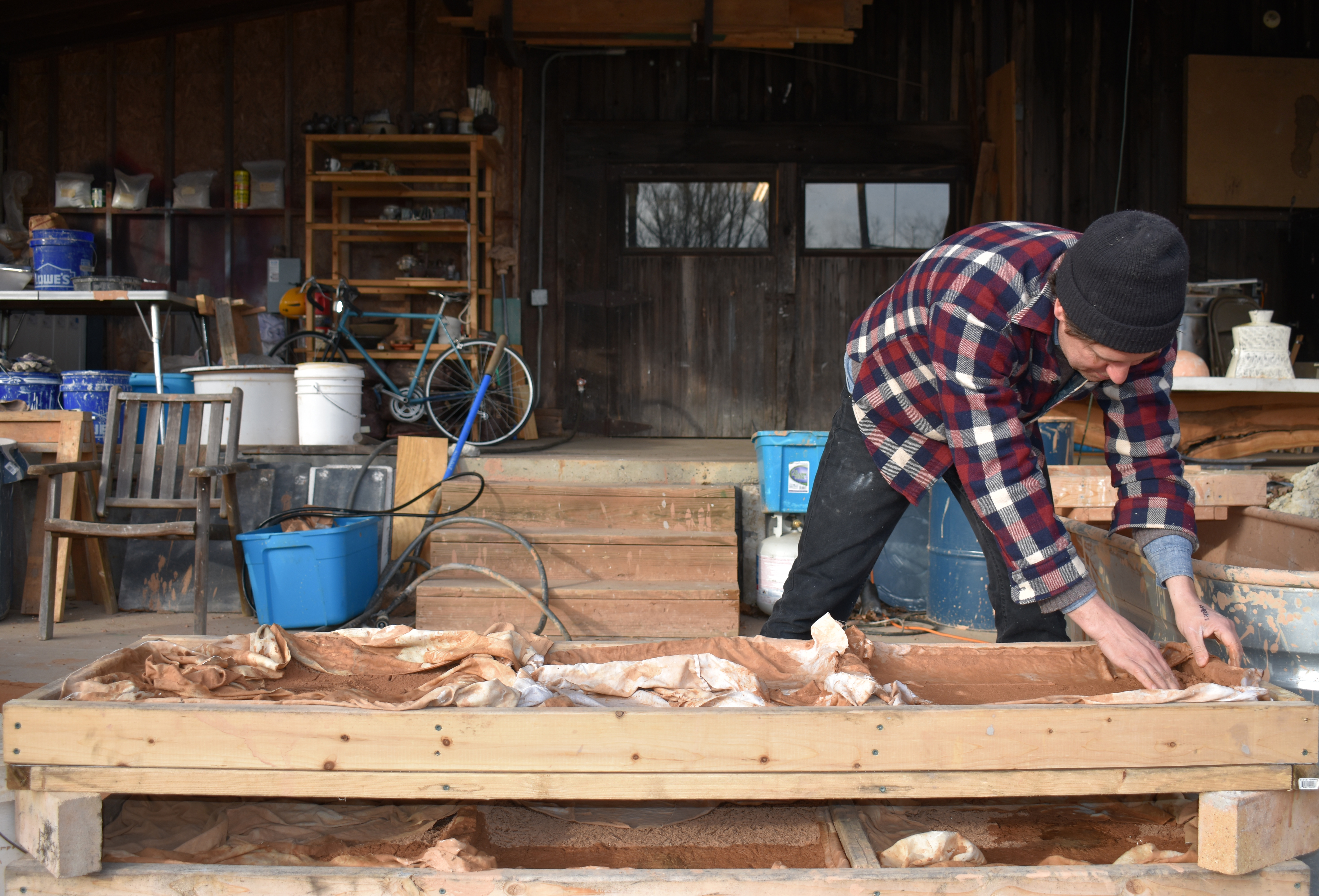 Jason began as a resident artist at Penland School of Crafts, in the mountains of western North Carolina, in September of 2018. By the time we sat down for an interview, Jason had been at Penland for just over a year. He was kind enough to entertain my interest in his years of apprenticeships and residencies, along with his experiences as a professional potter, with a quiet and patient humor. He spoke modestly about the many places he's lived, traveled, studied, and taught. The experiences shone through his storytelling and revealed how they prepared him for his current position at Penland.
"I grew up about sixty-five miles southeast of here. And when I was a kid, an elementary school kid, I came to visit my uncle, who was a core student – who was a potter and a basket weaver. That was my first experience at Penland."[3]
Jason paused briefly, and with a bemused exhale continued, "It really blew my mind, just seeing people making things and seeing art in progress. That was always in the back of my mind as something that was possible. You know? Making stuff."
...