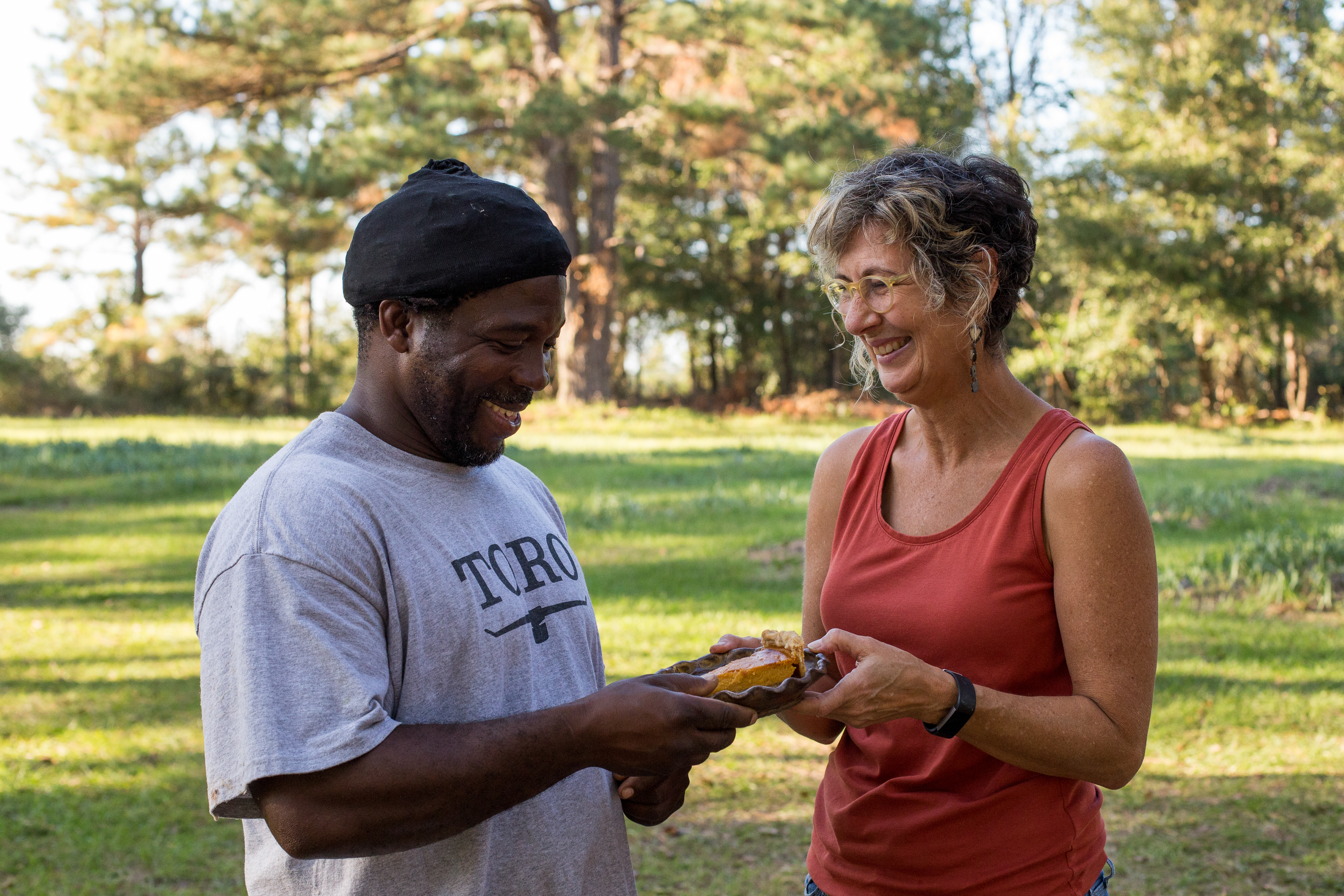 In the Fall of 2016, Holly Hanessian was standing in a field of elephant garlic holding a piece of sweet potato pie. The freshly baked slice, delicately placed on a handmade ceramic plate, was a gift for Calvin Davis and Max Vanlandingham – a small offering of thanks and a gesture of peace.
Hanessian and I had made the drive to Davis's farm, twenty miles east of our homes in Tallahassee, to begin a series of meetings with farmers in Gadsden County, Florida. We were working on a socially-engaged artwork, New Histories: The Gadsden Farm Project – the concept originating from a curatorial call to the group, Socially Engaged Craft Collective, and designed to celebrate twelve farmers, each a piece of the larger socio-demographic pie of Gadsden County. 
Twenty years earlier, Max Vanlandingham, a Vietnam War veteran, was hard at work on his family's tomato farm when a then sixteen-year old Davis rode his bicycle up to the repurposed tobacco barn looking for a job. What began that day as a chance encounter between a farmer needing help and youth willing to work for wages, would ultimately grow into a decades-long friendship.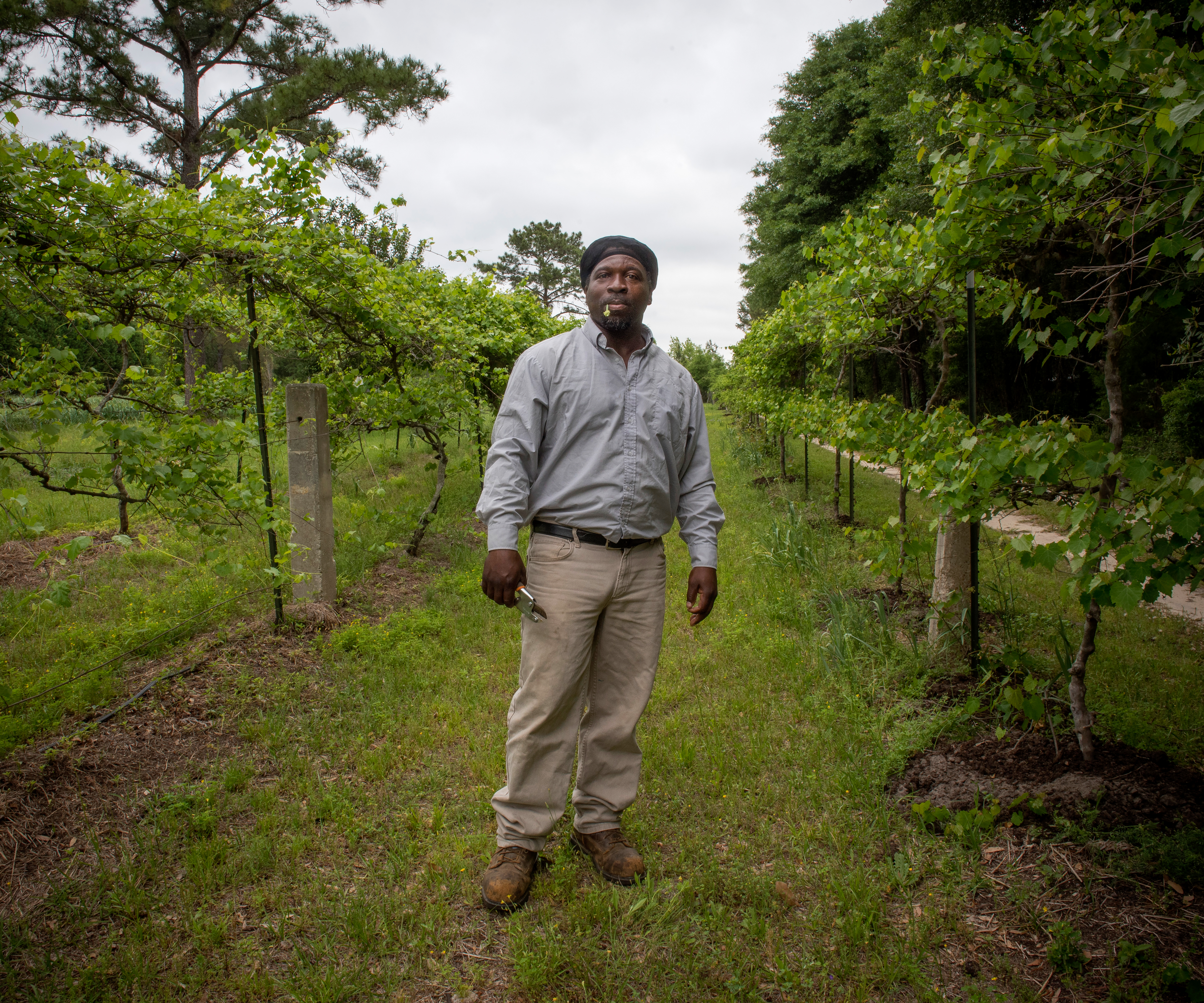 Calvin Davis, now in his 40s, is known as the "Real Green Man," a full-time truck driver, part-time organic vegetable grower. "I just love farming, I love the land, and I love watching stuff grow," said Davis in an interview with the State of Florida Folklorist, Amanda Hardeman. When not delivering freight, Davis grows collard greens, kale, and muscadine grapes on a small acreage in North Florida and he distributes them through local churches and word of mouth clients.
The story of Calvin Davis and Max Vanlandingham goes much deeper and is a compelling tale of possibility and a reason for hope. But it is one of many plot lines in the interwoven narrative of Gadsden County, Florida. During the 1940s Gadsden was home to sixty-seven Coca-Cola millionaires, and a $100,000,000 shade tobacco industry. With a deep history of racial and agricultural inequality, ensuing decades would leave Gadsden County as one of the poorest in the state and the only county in Florida with an African American majority population.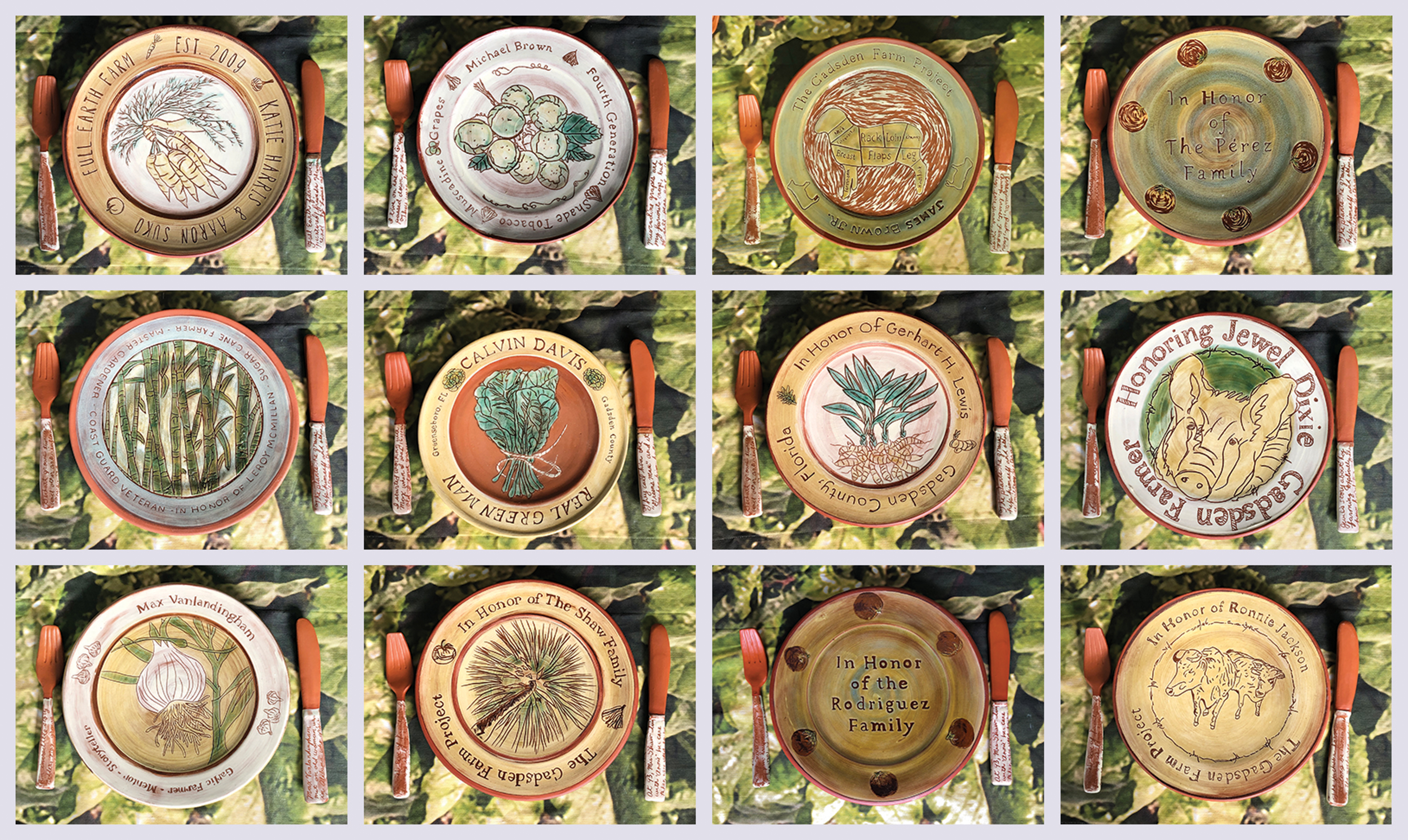 ...