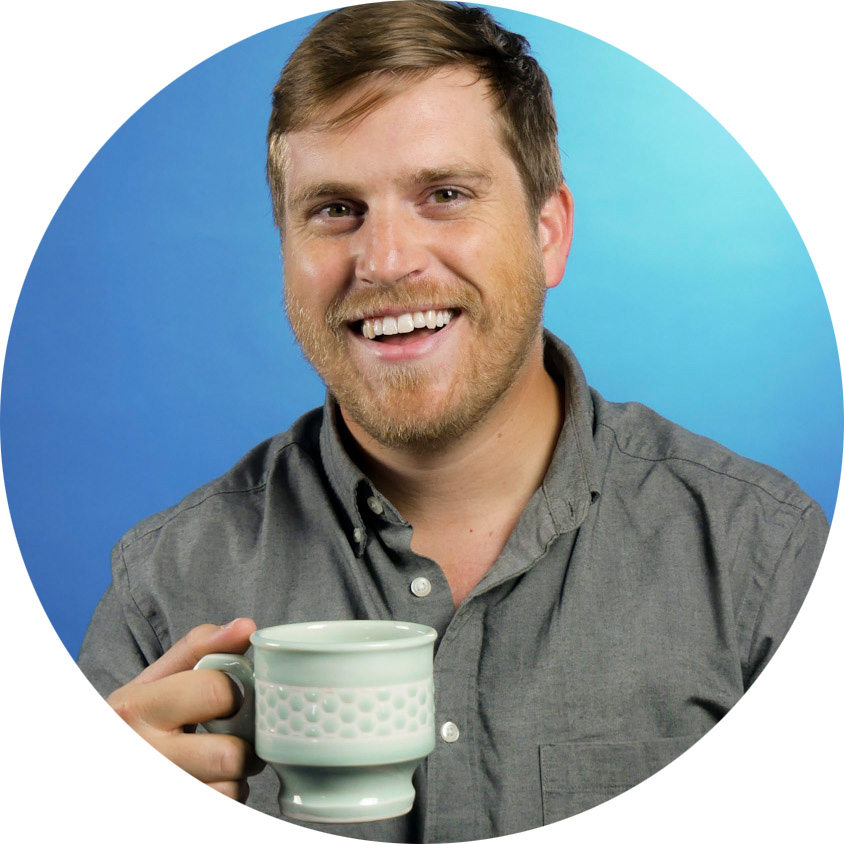 Over the past five years I have become increasingly aware of an issue that has potential to upset the future of clay in America. Each year the number of art educators leaving the classroom to enjoy their well-deserved retirement rises. According to a study by the National Commission on Teaching and America's Future (NCTAF), fifty percent of the K-12 educators in the United States are slated to retire in the next ten years, which constitutes the largest exodus of experienced teachers from the workforce in the history of our country. With the departure of these veterans goes their knowledge of how to overcome the technical challenges that surround teaching ceramics in the classroom.  I firmly believe that, as ceramic artists, it is our responsibility to fill this looming knowledge gap and help support the next generation of educators teach clay in the classroom, inspiring the future ceramic artists of America.
The Challenge
The number of students earning a college degree in education is at an all-time low: 4.2 percent of incoming university students plan to major in education, down from 9.9 percent ten years ago. This decline, compounded with the increasing number of retirees, is creating a large pedagogical void, which in turn is leading to the recruitment of people with less traditional credentials.
For example, someone with a degree in painting could be hired to teach art to 500 elementary school students once a week. But without an art education background, that person might not be equipped to teach a broad range of art mediums. In artroom supply closets, kilns gather dust, unfired since their predecessors left long ago. Sadly, these kilns will remain cold and dusty unless we, as a ceramics community, build community networks and connect with local educators and businesses to support the growth and development of clay in local schools.
Opportunity
We—ceramists of all backgrounds—can help revitalize programs and improve the quality of the ceramics experiences for students by supporting teachers' development in the medium. We know the value of ceramics in everyday life and have an opportunity to share this appreciation, fostering it in the hearts and minds of our local educators.
If we can engage students as a result, we might secure a lasting appreciation for ceramics. Most K-12 students don't have an opportunity to meet a studio potter, let alone to use clay. Exposure has the potential to allow them to see ceramics as a medium for artistic expression and as a viable career. Bill Strickland, a pioneer in community arts education who began his career at the Manchester Craftsmen's Guild in Pittsburgh, once said, "Exposing a young person to new possibilities [is] seventy percent of the battle to change their future." It is up to us to show young students the value and benefits of using ceramics at an early age. Worth noting is that where there is not a lack of ceramic education and exposure, we can still offer support for and contribute to the quality of the ceramics instruction through elevating the level of teachers' ceramics prowess.
Call to Arms
Knowing where to begin the effort to ensure the continuation (or existence) of a quality ceramics education at the K-12 school level might be difficult. Starting the conversation with local and regional art teachers is always the first step.  Ask your local clay supplier if they know of any art educators that you might be able to assist. Alternatively, a quick Internet search will turn up the art educator at your local school, and then you can connect with them via email or social media. Once in contact, ask if the educator would be interested in having you come to their class as a guest artist, demonstrator, or lecturer.  Most teachers will rejoice at the thought of having someone visit their classes who has expertise and professional experience as an artist. You could also volunteer to train them on firing kilns, answer technical questions about clays and glazes, or provide ideas for future projects. Teachers work hard and spend a lot of time planning for each day; getting extra support from you might ensure that they include clay in their curriculum that semester.
Initiating a dialogue and becoming active in your local school system could open doors for you as well. You may find that your local school doesn't have an art teacher and consider applying for that position. According to a 2016 report by the Bureau of Labor Statistics, there will be 34,440 open K-12 teaching positions in the arts over the next six years—that's a lot of opportunities for ceramic artists to have a direct impact in the classroom. The greatest influence we can have on the future of ceramics is to become a teacher, wherever that may be. If that opportunity presents itself, feel empowered to take on that important role! I encourage you all as ceramic artists, to seize these opportunities by engaging with your local and regional school systems to help bridge the technical knowledge gap of ceramics, and to ensure that art educators nurture the creativity of America's future studio potters.
---
Resources
The National Commission on Teaching and America's Future. Unraveling the "Teacher Shortage" Problem: Teacher Retention is the Key (2002)
https://nctaf.org/teacher-turnover-cost-calculator/nctaf-research-reports/
Bureau of Labor Statistics. Teaching For A Living, by Dennis Vilorio (June 2016).
https://www.bls.gov/careeroutlook/2016/article/education-jobs-teaching-for-a-living.htm
Who Will Teach? Experience Matters, by Thomas G. Carroll and Elizabeth Foster (January 2010).
https://nctaf.org/wp-content/uploads/2012/01/NCTAF-Who-Will-Teach-Experience-Matters-2010-Report.pdf
National Education Association. Survey: Number of Future Teachers Reaches All-time Low, by Mary Ellen Flannery (March 2016).
http://neatoday.org/2016/03/15/future-teachers-at-all-time-low/