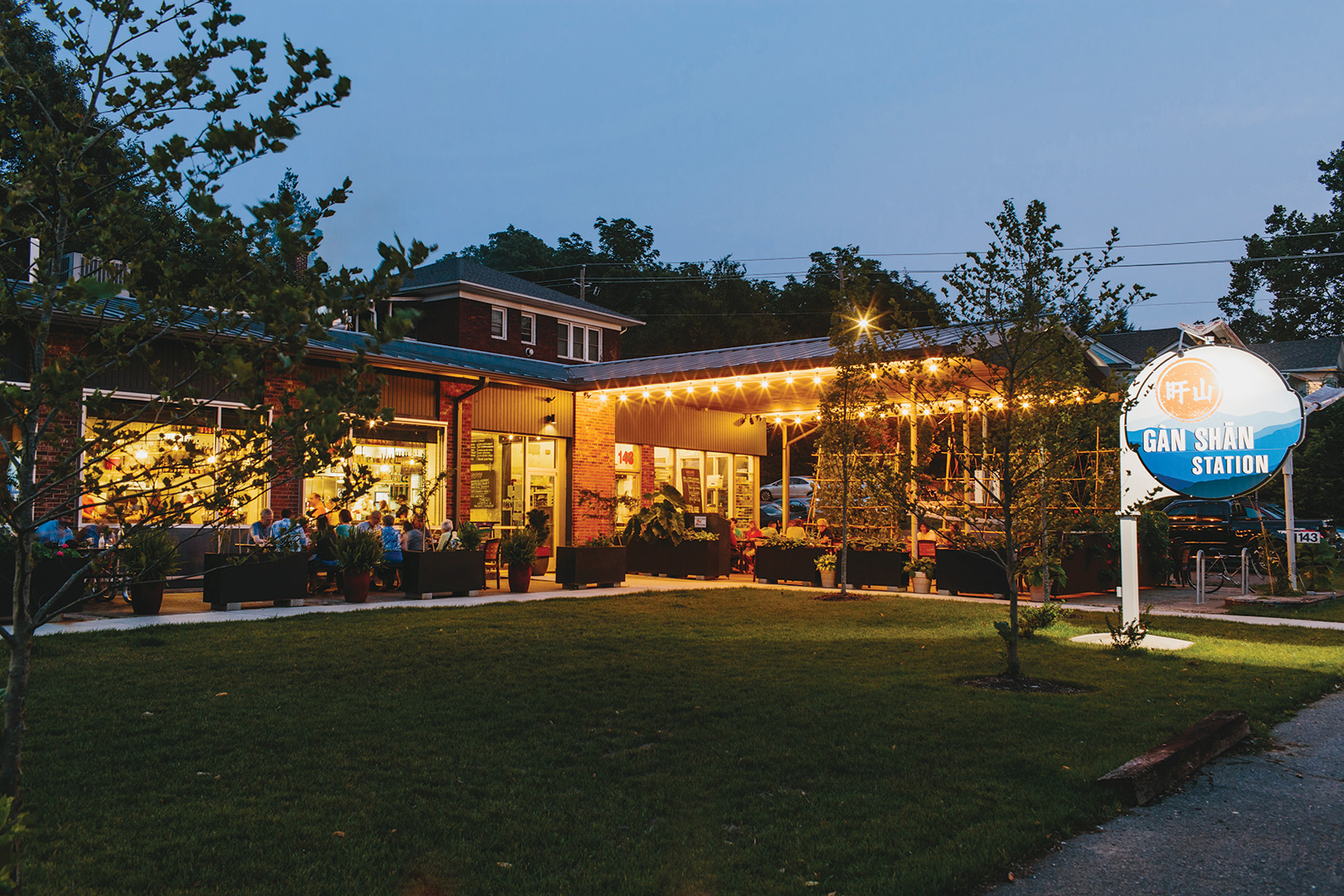 A dozen Warren Wilson College students and their teacher, Leah Leitson, lean over tables in the clay studio, touching up final decorative elements on bisqueware. They are finishing a major spring semester project – a collaboration with the Asheville restaurant Gan Shan Station (旰山站), or "Sunset Mountain Station." Its name not only reflects its locale and the building's original use as a gas station but also its culinary ethnicity. Gan Station creates traditional East Asian dishes from locally farmed ingredients. Before the project got underway, Patrick O'Cain, the restaurant's chef and owner, met with the students to discuss the food he serves, and they have worked all semester creating ceramic wares for that food.
Student Ella Conder has glazed a set of rice bowls in dark blue with hand-painted white sprigs, colors Ella chose through her research. Today she transfers the restaurant's logo – its name in Chinese characters – to the underside of each bowl using a screen print designed by classmate Anna Aresco. They don't mind signing pots with the restaurant's name rather than their own; in their curriculum, which includes academics, on-campus work, and service in the wider community, Warren Wilson students are used to contributing their labor.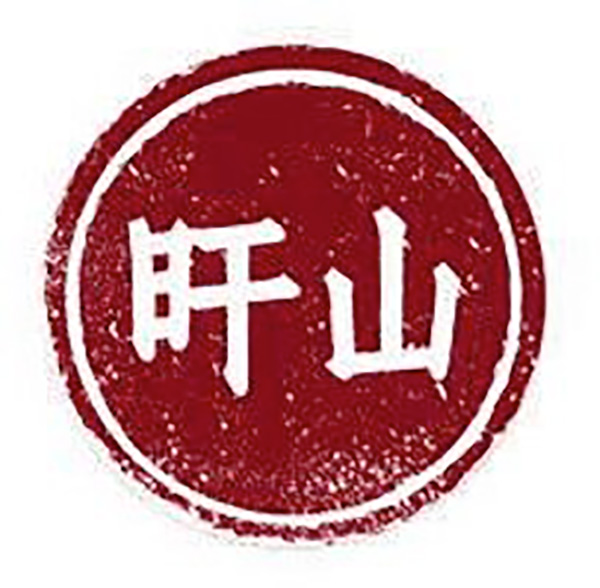 During the semester, the students examined East Asian motifs in architecture, tile work, and dress as well as ceramics; developed prototypes to suit Gan Shan's East Asian menu items; and chose glazes to complement the look of the food. Once the class approved the prototypes, each student embarked on creating a set. Individuals strayed from the group aesthetic, but not too far. Leah stressed to her students that each set should resemble other sets the way family members resemble one another, for example, a child and her grandmother having the same shade of red hair; a particular hue of blue in one student's work should appear in other pieces produced for the project.
...