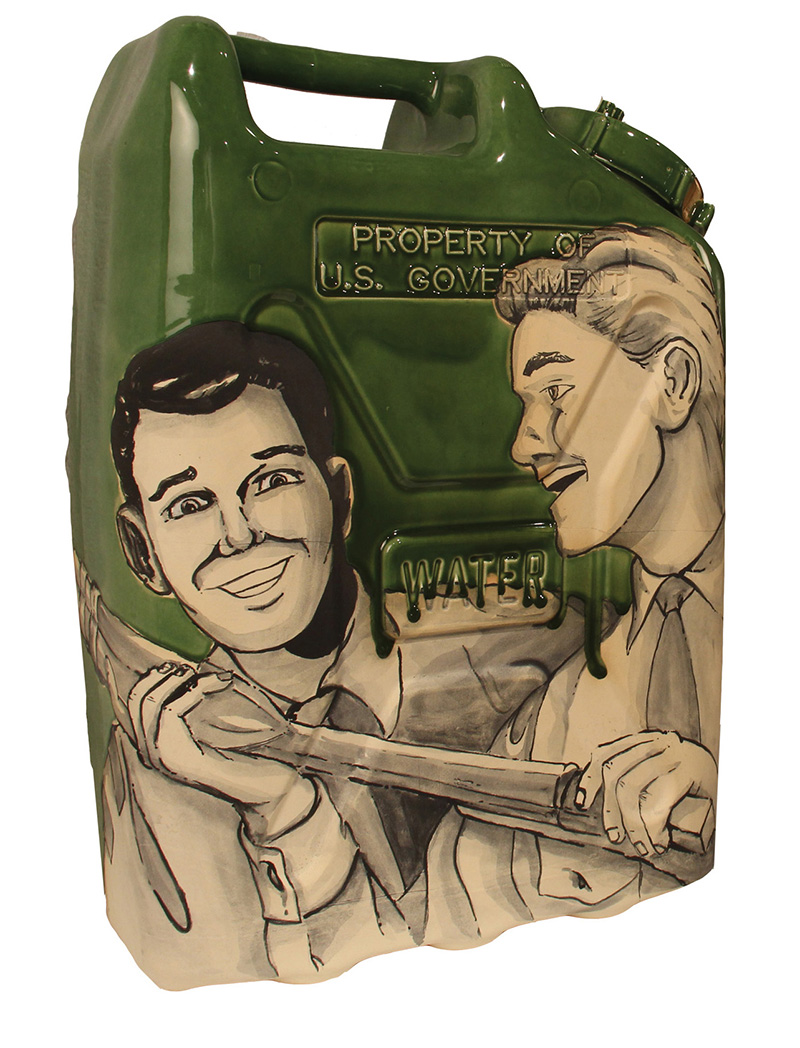 A paramour of mine once called me a secret badass. At the time I was at Central Washington University. She, like so many others, was surprised to learn that I was a combat veteran spending his post-army life studying philosophy and fine art. As one of my professors at CWU, Stephen Robison, pointed out to me, I have always been a jack of all trades, driven to the ends of the earth by curiosity and a foolish sort of longing for my own versions of the adventures of Huck Finn and Tom Sawyer.  
I have lived in Washington, Montana, Louisiana, Kentucky, Missouri, Kuwait, Iraq, Spain, Germany, France. My art education took me from Seattle east to Ellensburg, Washington, where I completed fine arts and philosophy degrees at Central Washington University, and then to Montana State for my MFA. As I pursued my art career, Joseph, Oregon, became home. There I spent three summers at the LH Project residency and met members of the Dirty Canteen, a collective of artists who served in the United States armed forces, as well as artists Alessandro Gallo and Beth Cavener. I spent a year working with Alessandro and Beth at their Studio 740 in Helena, Montana, a creative space I miss dearly.  
Currently, home is the small mountain town of Idyllwild, California (it seems I've never been able to stay put). I head the sculpture and creative technology departments at Idyllwild Arts Academy, a residential arts high school. I spend my days teaching young students how to work with their hands as well as to think divergently about their art and problem solving. I find some difficulty in teaching sculpture to a generation saturated in technology from such a young age—many lack fundamental problem-solving skills and any ability to work with their hands. I was raised building tree forts, taking apart tools, and romping through forests with wooden swords. I find now that my own childhood was one that lent itself to being an artist. I love the challenge of bridging the gap between technology and craftsmanship in helping students learn to engage their artistic voice, while struggling to find time to employ my own.  
...