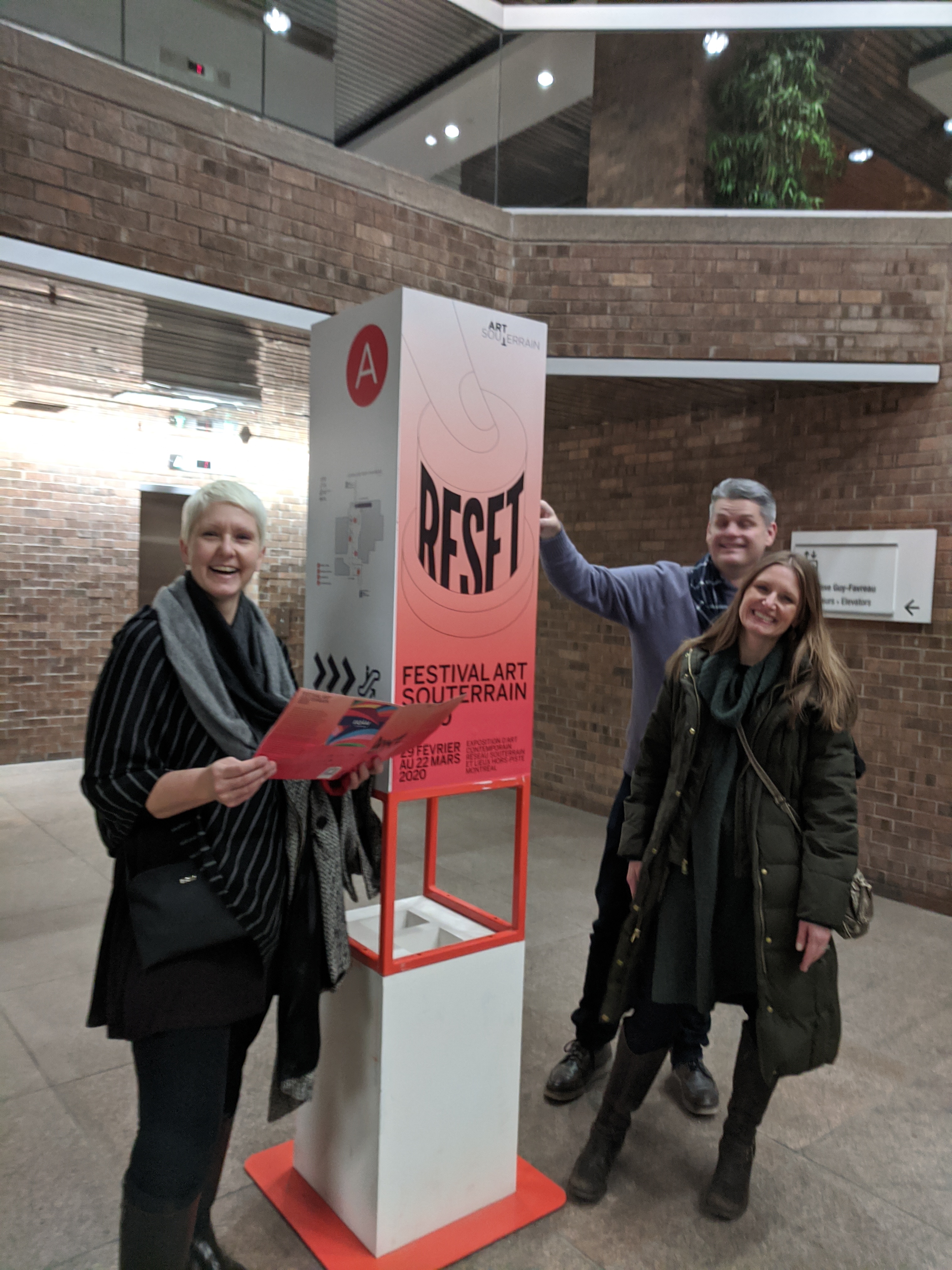 When a colleague suggested we travel to Montreal at the end of February, I immediately said yes and invited my friend Jennifer McGregor to join us. February 29th was Nuite Blanche, an all night art festival, and FESTIVAL ART SOUTERRAIN 2020. It was also a chance to reach out to MOSAIKA, the studio that fabricated some of my favorite public art mosaics.
My carry-on was filled with layers of warm clothes and rated-for-sub-zero Bogs. That was for daytime. Montreal is a great city for walking, and the contemporary art and museum scene is spread out. On the first day, Jennifer and I wandered from Old Montreal to Petite Italie and back, walking through snow-packed sidewalks to check out museum and gallery shows. At night, we focused the first half of our Nuit Blanche efforts in LA VILLE SOUTERRAIN. Montreal' s Underground City has over twenty miles of corridors, tunnels, and skybridges in the central business district. This network is integrated with the transit system, shopping areas, office buildings, and government offices.
This year, the Festival Art Souterrain presented contemporary art exhibitions, performances, and events along three miles of the network. Titled Reset, the curatorial focus of the festival centered on these questions: What if you could, by the press of a button, erase everything, what would you do with this blank canvas? If you could start with nothing, how would you imagine the world? Humanity is at a turning point. 
...