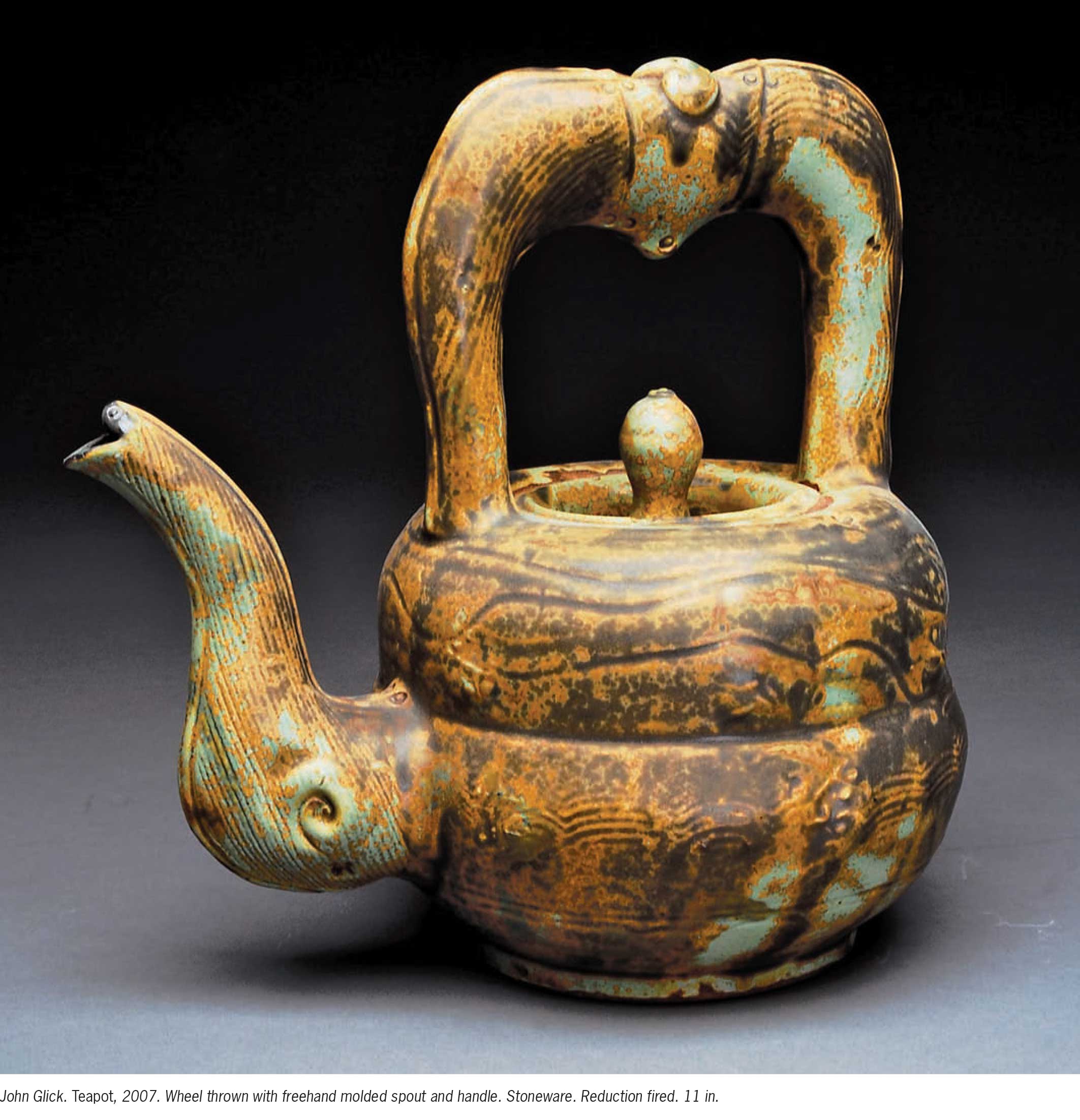 John Glick has owned and operated Plum Tree Pottery in Farmington Hills, Michigan for more than fifty years. For many his name conjures visions of thick, layered glazes that dress grand and strong ceramic forms with a lightness of brushwork and depth of color unsurpassed in American ceramics. For others, the name summons memories of dancing to blaring music around glaze buckets, inspecting, then drooling over the juiciness of a single drip of crystal-laden glaze from a salt firing, or returning to the studio from some small afternoon task to find a gigantic spoonful of peanut butter and chocolate patiently waiting on the wheelhead to be gobbled up in delight. Those "others" are a group of more than thirty assistants whom John has mentored over the course of his career (list of full year assistants below, in chronological order). As John embarks on a new phase of his career, which includes downsizing his studio, planning a substantial traveling exhibition, and relocating to California, a selection of his assistants eagerly agreed to write about their time at Plum Tree Pottery. Their words are a tribute to his legacy and give a glimpse of the many lasting gifts that John and time spent working at his Michigan pottery have given to all of his assistants, and byextension, to their studios, homes, families, friends, and students. – Elenor Wilson, SP Editor and PTP Assistant 2006. 
ROSTISLAV EISMONT, ASSITANT 1972 - 1973
It is the early seventies, and I am working as a designer at Redbook magazine in New York, but I'm intrigued by pottery. I start making pots at the Clay Art Center in Port Chester and soon realize I want more. I hear that Michigan potter, John Glick, offers apprenticeships. We meet, he agrees to take me on, and with the aid of a Tiffany Apprenticeship Grant, the possibility of "more" becomes reality. My ceramic education is limited so John suggests a summer workshop at Penland. A workshop with Warren MacKenzie opens my eyes to even more possibilities and broadens my skills. I learn to throw on a Leach treadle wheel and experience salt-firing. In September 1972, I move to Michigan and begin my apprenticeship.
...