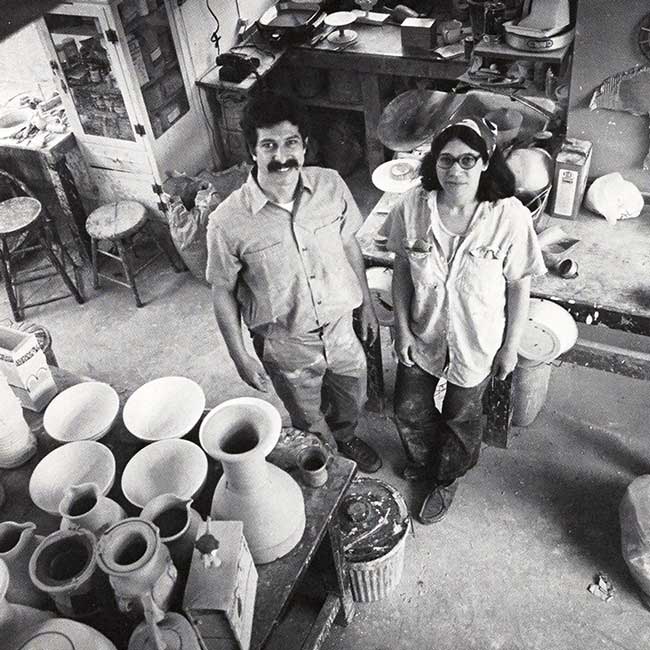 PAULA AND ROBERT WINOKUR­–Horsham, Pa. 
Family potters for past fourteen years. Work in stoneware and porcelain. Both have been students of Rudy Staffel. Feel they are some­where between production and one-of-a-kind, though still committed to the container. Use a 40 cu. ft. sprung arch kiln. Paula into lacy Victorian pots, Bob in ash glazes. They sell mostly wholesale to craft shops, galleries and museums. Bob teaches at Tyler School of Art. In lighter moments wishes he were building bridges in Peru.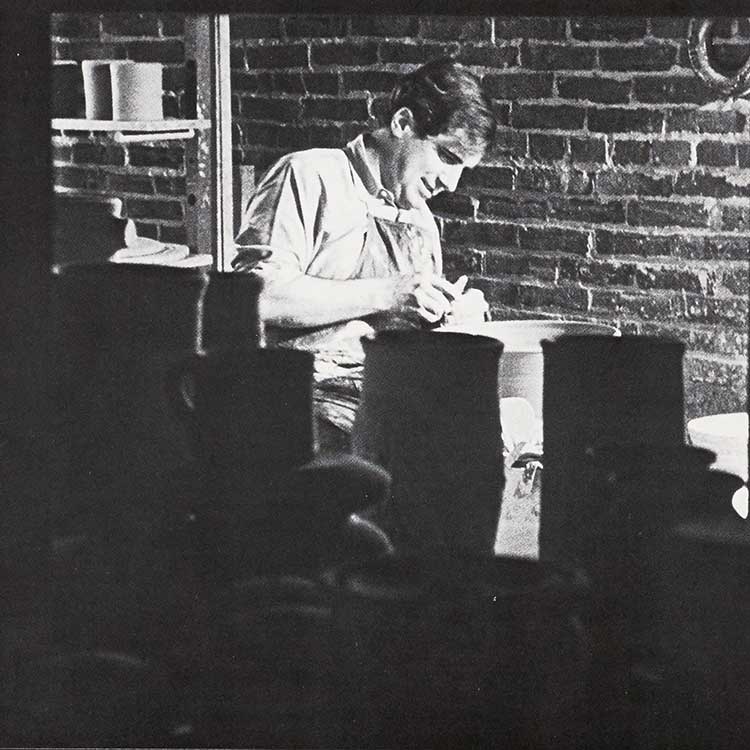 BYRON TEMPLE–Lambertville, N.J. 
Worked for four years at the Leach pottery in England, and later with Colin Pearson. Began his own studio in 1964, making use of English production techniques. Studio in an old brick carriage house. Four kilns including a 45 cu. ft. catenary kiln and a groundhog salt-glaze kiln. A full line of utilitarian pots, available wholesale only. One fulltime salaried potter, two special students. Juggles teaching at Pratt, Greenwich House and Penland with a continuous production line. Just installed water.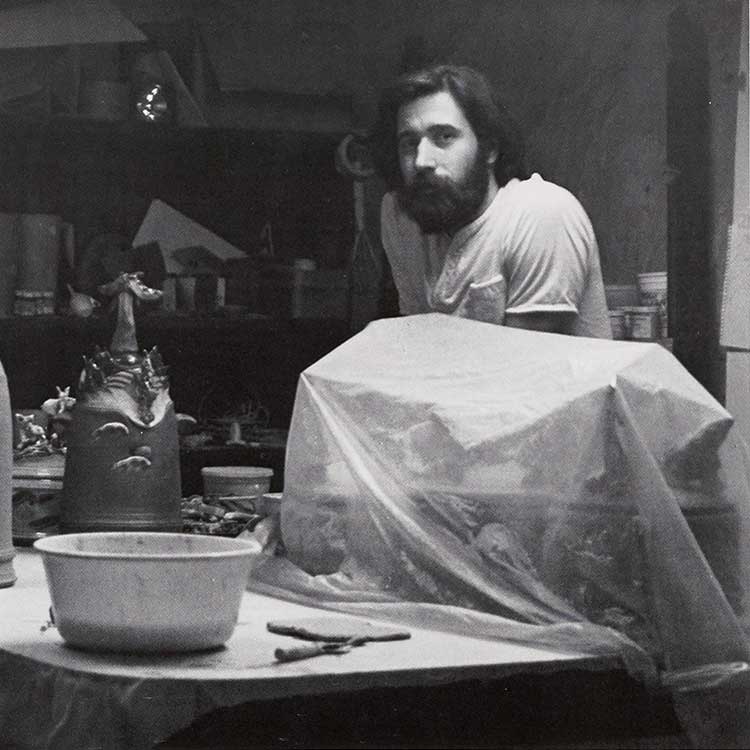 KEN VAVREK–Philadelphia, Pa. 
Basement potter, working at present entirely in Raku. Teaches at Moore College of Art. Many influences, with "perhaps Tantra art the strongest". Sells in a few galleries, and hits a few summer fairs. His 5 year old son, Karl, also pots and "I steal his ideas".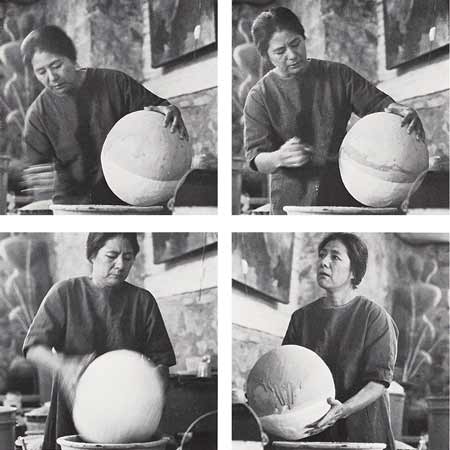 ...