This Weekend: Takaezu Studio Open House and Sale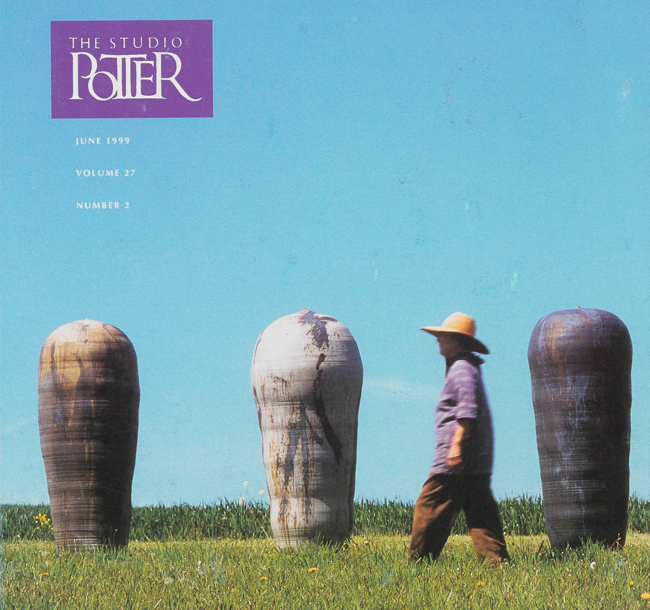 I am driving south this weekend to visit Toshiko Takaezu's studio for their Spring Open House. The Open House is both a show and a sale and takes place on June 12th from 1-6pm at Takaezu's home and studio in Flemington, New Jersey. Since her death in 2011, The Takaezu Studio has continued her legacy and "the tradition of welcoming ceramic artists to work in the same great space where Toshiko created some of her greatest masterpieces." A little road trip, sunny weather, and buying pots (for which I have no space in my apartment) sounds like a perfect weekend!
Two of my close friends were Takaezu apprentices and she spent many summers at my alma mater, Skidmore College, firing work with Regis Brodie. I knew I loved her work but wasn't prepared for the visceral reaction I had at Haw Contemporary this past spring at the opening of Collective Identity: The Legacy of Apprenticeship Under Toshiko Takaezu.  Being in the presence of her large vessels for the first time was a deeply humbling experience. I won't use the cliché that it "left me speechless," that feels exaggerated, but it did leave me stupefied with nothing substantial to say. How could I be significantly moved by the work but equally unable to express or even figure out why I was so moved? What I realized was that my words simply didn't work. I fumbled through conversations saying, "they're so round and - closed!" and received polite but pitying smiles in return.
I still can't describe those feelings in a way that feels true or at the very least accurate, but Takaezu does. Reflecting on her show "At Home" in Vol. 27, No. 2, June 1999, she says,
One of the docents told me about this little boy, a heavy, boisterous kid of six or seven years of age who said, 'you know, there's language in there, and the language is silence – inside the piece. If you really work hard enough to shake the piece, it says, "ting, ting.'' I thought that was pretty great, "the Language of Silence."
Pretty great indeed. See you there.
You can read the full article here.