Vol. 46, No. 1 Feature: 'St. Croix Tour'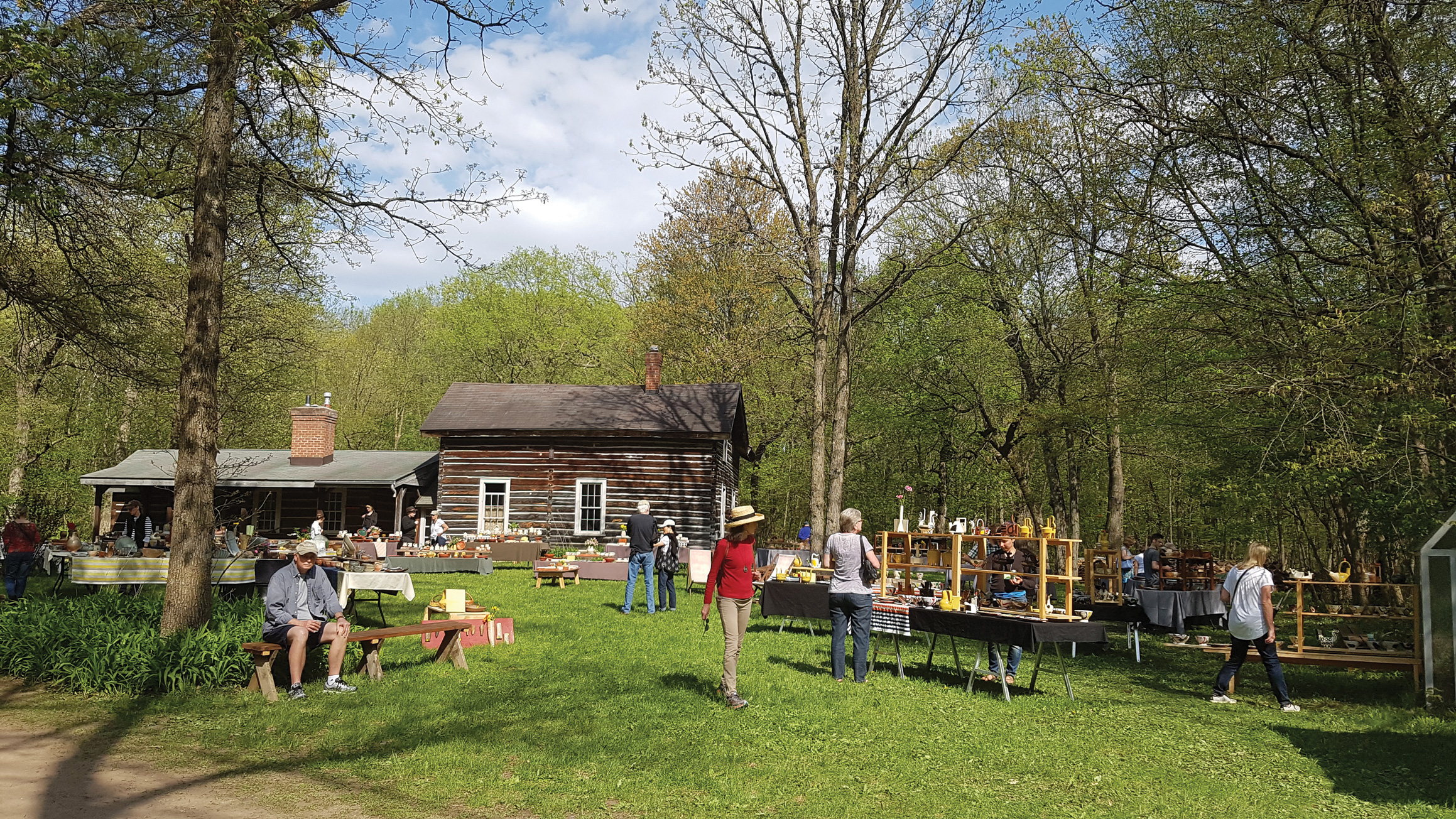 Above: Home of Linda Christianson, 2017 St. Croix Pottery Tour, Lindstrom, Minnesota. Photograph by Elenor Wilson. 
The current issue of Studio Potter journal, Regional Perspectives and Pottery Tours, features several articles about pottery tours from the perspectives of potters, their spouses, patrons, and emerging makers. We recommend reading "St.Croix Tour," by Lily Fein, in which she shares her unique, thoughtful reflection of the St. Croix Valley Pottery Tour. Fein writes:
I thought about how I have held one of those ubiquitous brown pots to my lips a million times. They are comfortable because they don't ask for much in the way of money, thought, or use. These quintessential pots remind me of being around my dad for hours at a time without talking. It is nice to interact with something that is not asking you to talk with or about it, but is still fully committed to the task at hand and present enough. And leaving it when there is business to take care of—such as finding the nearest state park—doesn't require formality.   
In it's 26th year, this tour is one of the most prestigious and long-running in the country, and boasts some of the most highly sought-after pots, not to mention the stellar guest list, idyllic scenery, and welcoming potters' studios. If you don't have plans Mother's Day weekend, consider planning a trip to Minnesota. 
Want to read the full issue?  Purchase your copy HERE, or become a print or online subscriber today.