Studio Potter Joins #GivingTuesday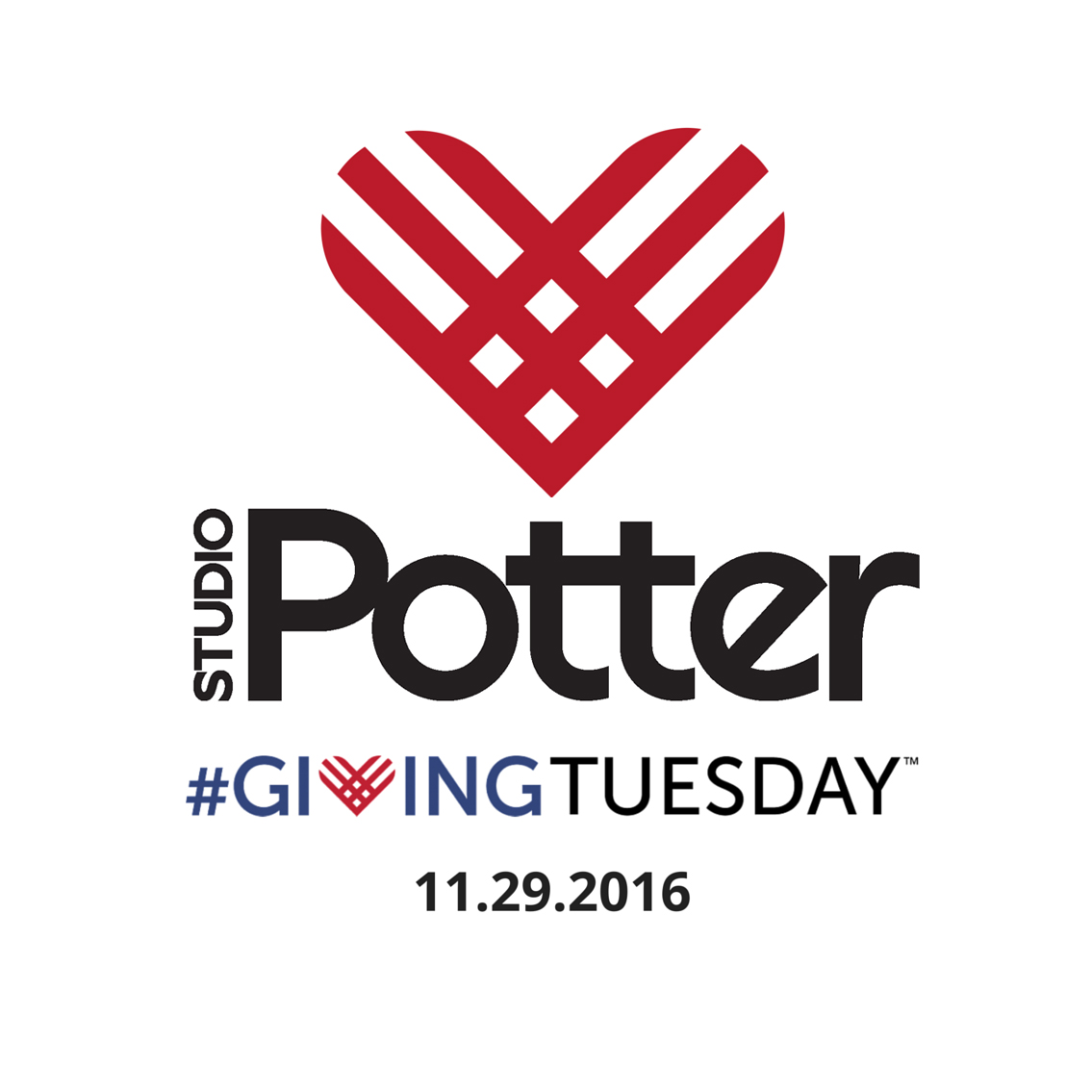 Note: If you are viewing on mobile, our hashtag in the title has been translated by some digital phantom as "No," as in the abbreviation for number, resulting in "NoGivingTuesday."  Don't be fooled by this hilarious glitch! We want you to do the opposite of that and support all that we do here. 
#GivingTuesday is a global day of giving that harnesses the collective power of individuals, communities, and organizations to encourage philanthropy and to celebrate generosity worldwide. Occurring this year on November 29, #GivingTuesday is held annually on the Tuesday after Thanksgiving (in the U.S.) to kick off the holiday giving season, inspire people to collaborate in improving their local communities, and to give back to the charities and causes they support. 
Studio Potter joined this movement to highlight our status as an established 501(c)(3) organization, raise awareness of our 45-year commitment and service to the ceramics community, and bolster our ability to secure essential funding.  
#GivingTuesday falls around the time that Studio Potter launches our Annual Appeal Campaign, which is our most important and successful fundraising event. The $8,000 - $12,000 raised each year through the generosity of members, readers, and friends, not only subsidizes the cost of journal production and printing, but also enables us to complete projects like the digitization of our archive, add extra color or pages to the print journal, make updates to our website including programs like Pots for Membership, and provide stipends to our interns.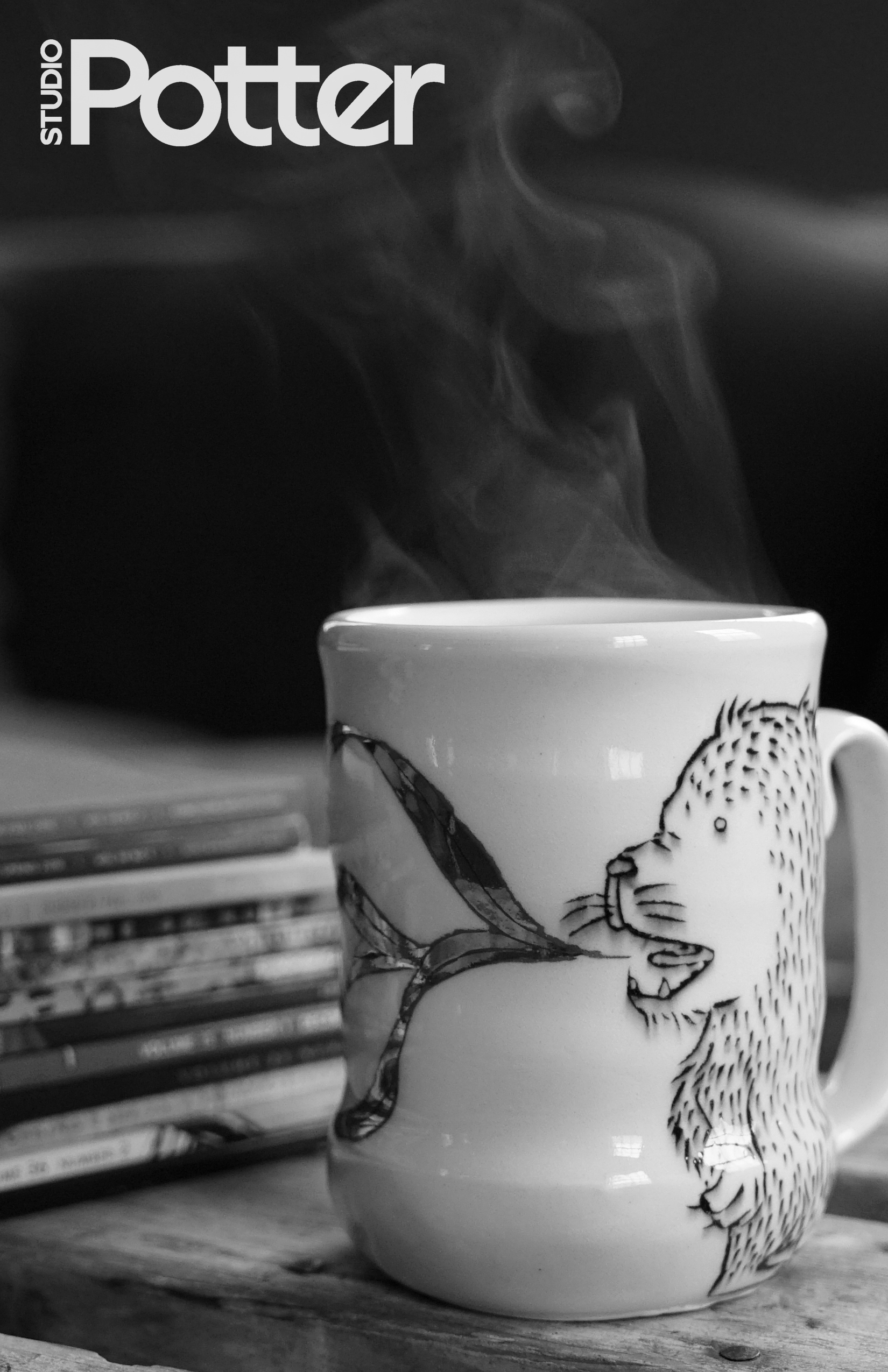 Click here: 

SP_AA_News.pdf to view this year's campaign letter, in which guest writer Ayumi Horie explains, "When we ask people to buy pots, we're asking them to support the kind of world in which it's viable to be an independent artist and entrepreneur. When I ask you to support this journal, I'm asking you to go one step further: support the journal that supports the potter that supports the kind of world in which you want to live."  
To read more about our mission, vision, goals, and growth, visit our About page. To make a contribution online, please donate here.  
Although donating online is convenient for most, we know that not everyone is interested in making contributions electronically (or is just not a fan of PayPal, which has been the most economical e-commerce platform for many non-profits, including ours.) On #GivingTuesday or any other day, you can always call our office during regular business hours, (413) 585-5998, to have your donation processed over the phone, or drop a check in the regular ol' mail to: Studio Potter, PO Box 1365, Northampton, MA 01061.
The 92nd Street Y, a cultural center in New York City established in 1874, conceptualized #GivingTuesday as a new way of linking individuals and causes to strengthen communities and encourage giving. In 2015, the fourth year of the movement, #GivingTuesday brought together over 45,000 partners in 71 countries and helped raise nearly $117 million online in the United States alone. To learn more about #GivingTuesday participants and activities, or to join the celebration of giving, please visit givingtuesday.org. You can find SP by searching "Northampton, Massachusetts" and "non-profits," or you can search for more charities that need your support by entering your own city or town in the search fields.