In Memoriam
Arnold "Arnie" Zimmerman, Ceramic Sculptor of Monumental Works, Dies at 66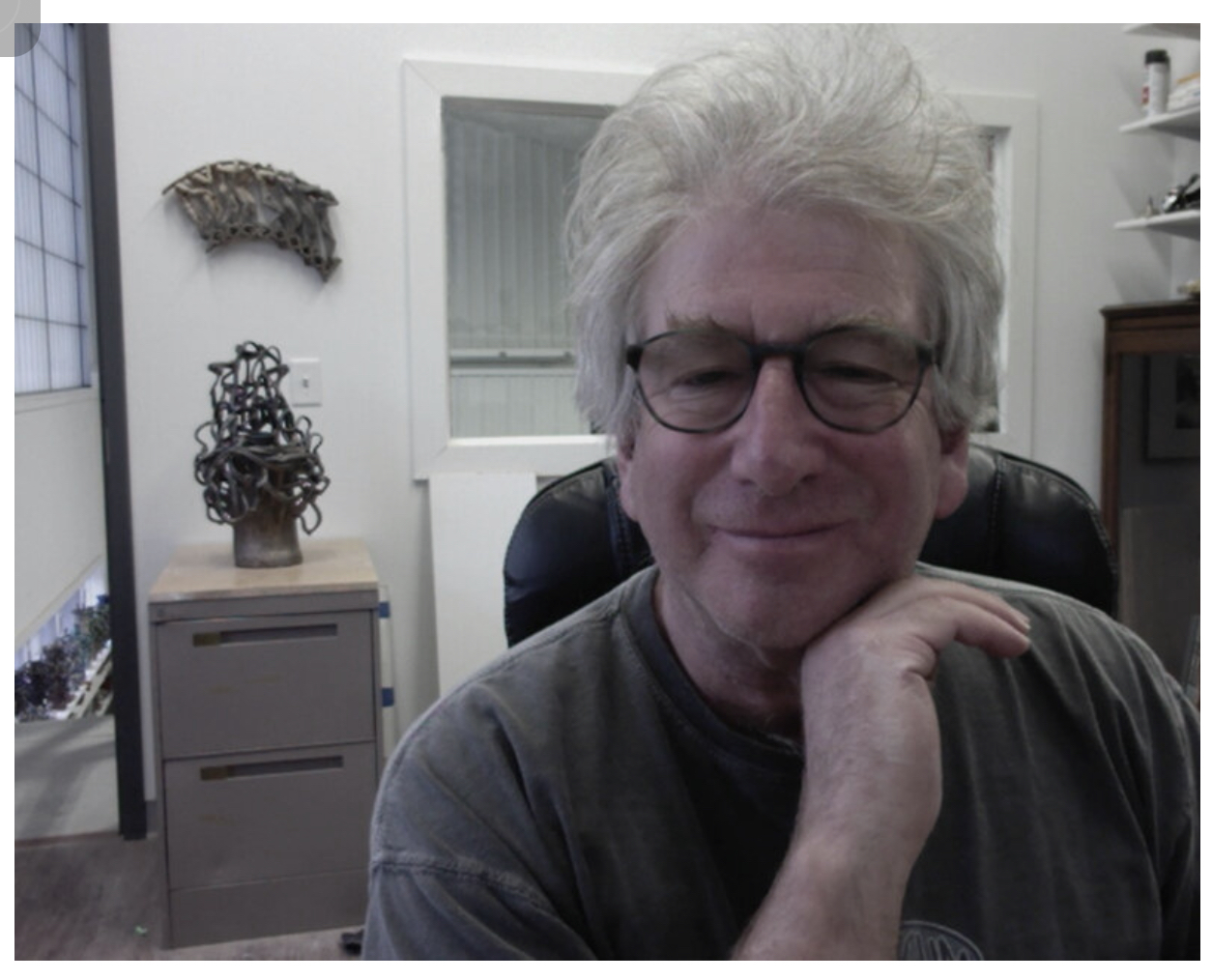 By Garth Johnson and Ann Rosenthal
It is with great sorrow that the family and friends of Arnie Zimmerman mark his passing at age 66. Arnie succumbed to a five-year struggle with depression following the death of his 23-year-old daughter Isabel Rosenthal Zimmerman in 2016. 
Zimmerman, whose works are in the permanent collection of dozens of numerous museums throughout the country and abroad, including the Metropolitan Museum of Art and the Los Angeles County Museum of Art, is credited with redefining the ambition and scale of the field of ceramics through his monumental, deeply-carved vessels and sculptures. A photograph of his studio in a converted Williamsburg factory featuring works as tall as eight feet graced the cover of the January 1985 issue of Ceramics Monthly Magazine, capturing the imagination of a new generation of artists and collectors. Never one to rest on his laurels, Zimmerman's work ranged from figurative to abstract in scales from monumental to miniature, all tied together with his fearless exploration of surface and form.
At the time of his death, he was featured in the exhibition Shapes from Out of Nowhere: Ceramics from the Robert A. Ellison Collection at the Metropolitan Museum of Art. The exhibition's title was an apt description not only of Arnie's work, but also of the artist himself. Arnie was funny, gentle, and retained a sense of childlike wonder that was nurtured through travel, art, and a dense network of friendships that he maintained across disciplines and walks of life. He mentored countless artists through his embrace of the ceramic ethos of sharing knowledge.
Arnold Zimmerman was born in Poughkeepsie, New York on December 13, 1954 to Leonard and Florence Zimmerman. From his teens onward, Arnie voraciously combined travel and his thirst for knowledge, completing an apprenticeship at Alvingham Pottery in England before enrolling in the Kansas City Art Institute. In Kansas City,  he studied under legendary potter Ken Ferguson alongside a cadre of students who would shape the field of ceramics from the 1980s onward. Before graduating from the Kansas City Art Institute in 1977, Zimmerman spent several summers studying stone carving at the Baqui stone quarry in France via Sarah Lawrence's Summer Studio Arts Program. 
Arnie's educational journey continued at the New York School for Ceramics at Alfred University, then and now home to the top graduate program in ceramics in the United States. Alfred's massive kilns and hothouse atmosphere kindled a fire in Arnie that led him to create some of the most ambitious works in the history of American ceramics. After graduation, New York City beckoned. In the early 1980s, Zimmerman embraced New York's vibrant art and music scenes. He met future wife and lifelong partner Ann Rosenthal, an emerging force in New York's avant-garde theater world, who was then working at the pioneering performance space Franklin Furnace.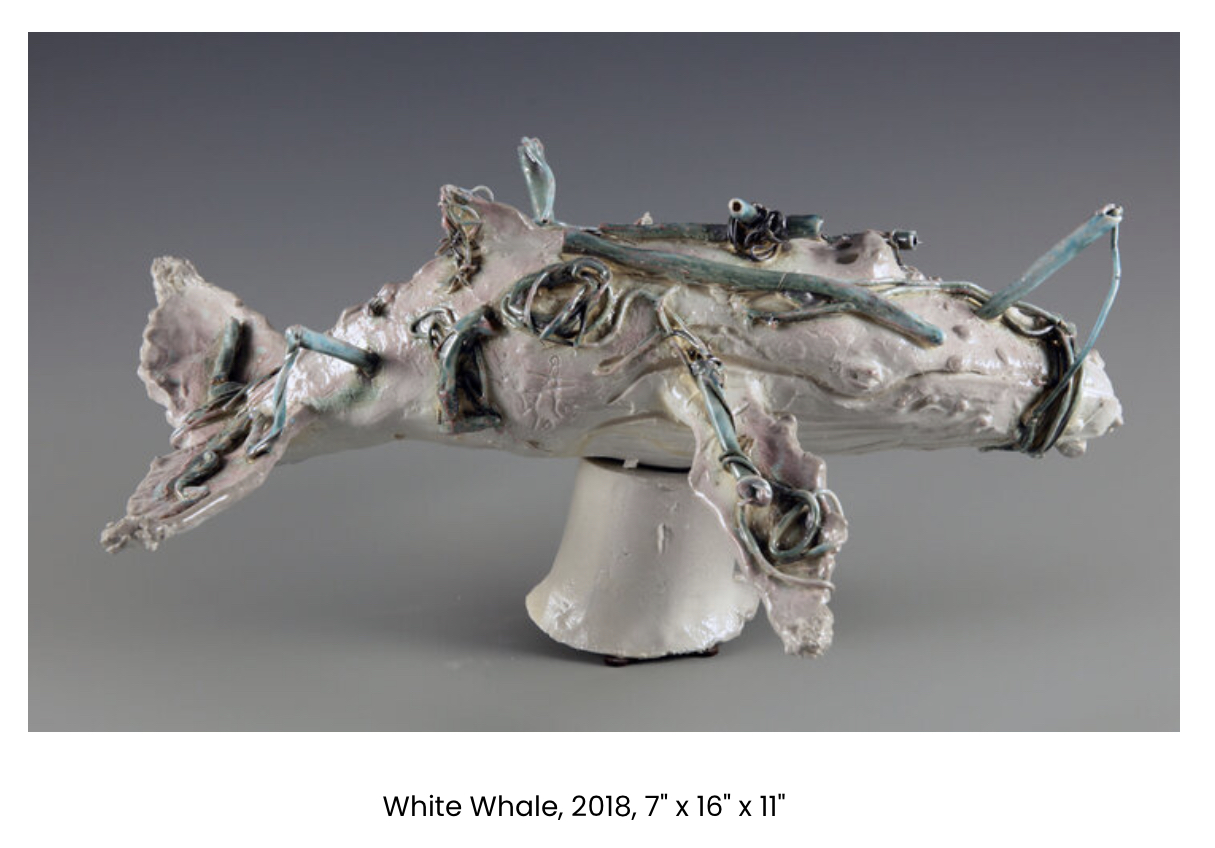 Over his career, he showed at art galleries and museums in NYC and across the country and was included in major ceramic surveys. In the mid-1980s, the Everson Museum of Art in Syracuse, NY, renowned for its ceramics collection, selected five monumental works by Arnie to line the front entrance of their I.M. Pei-designed building.
Beyond his Brooklyn and Hudson studios, Arnie created work in residencies at art centers and factories in the U.S., South Korea, Japan, and Germany. Travel and the study of history were constant inspirations to Arnie, but it was Portugal in particular, with its potent blend of cultures and history that fascinated him above all. Multiple art residencies and symposia in Portugal led to a 1992 solo exhibition at the Museu Nacional Do Azulejo in Lisbon. His interest in Portuguese tile brought out his scholarly side—In 1994, he helped organize the exhibition Waves of Influence: Five Hundred Years of Portuguese Tiles, which originated at Snug Harbor Cultural Center in New York City and traveled to the Everson and the Museum of Art at Rhode Island School of Design in Providence. 
The late 1990s saw a dramatic shift in Zimmerman's work. He pivoted from his towering Romanesque-inspired vessels to working on figurative ceramic sculptures, inspired in equal parts by European figurines and the metaphoric hellscapes of Hieronymous Bosch. Although smaller in scale than his vessel work, Arnie's figures didn't lack for ambition. Many of these sculptures were fired in a soda kiln, which enhanced the fleshy properties of his clay. In these works, figures, often clad in renaissance-era clothing, quarrel, engage in Sisyphean labor, or revel in their caprices.
On the morning of September 11, 2001, Arnie had just dropped off his daughter Isabel at PS150, in the shadow of the World Trade Center when the first plane struck. He was able to turn back and pull her out of school, where they stood in shock until Arnie had to turn away to protect her from the gruesome sight of people jumping from the upper floors. This experience colored his subsequent work, culminating in a series that drew from the suffering figures that encrust Medieval cathedrals. 
Although he continued to work in an abstract vein and teach workshops in large-scale sculpture, Arnie's obsession with the figure persisted. In 2007, he debuted a figurative/narrative project, Inner City, at the Museu da Electricidade in Lisbon that was an order of magnitude larger than any of his previous exhibitions. Inner Cityconsists of over 200 ceramic parts arranged into a grid of city streets, alleys, buildings, bridges, and walkways nestled into a bespoke architectural setting by architect Tiago Montepegado. The streets were populated with gritty, closely-observed figures inspired by his New York surroundings. Arnie also activated the installation by producing a short animated film created in collaboration with animator Steve Oakes. Inner City evolved over the next three years, traveling to Keramiekmuseum Princessehof in the Netherlands, the Museum of Art at Rhode Island School of Design in Providence, the Clay Art Center in Port Chester, NY and the Katonah Museum of Art in Katonah, NY.
In 2014, Rosenthal and Zimmerman left New York City for Hudson, a village two hours north of the city that has increasingly attracted artists and other creatives with its combination of bucolic scenery and vibrant art community. Arnie built a dream studio that stood in stark contrast to his converted Williamsburg factory, with plentiful natural light, a large kilns, and ample warehouse space. After the tragic death of their daughter Isabel in 2016, Arnie threw himself headlong into a quest to learn classical figure sculpting as a method for coping with grief. He also built a gallery and designed an extensive memorial garden in her name that was populated with his large-scale sculptures, as well as a series of new creations—curious planters that bore strong echoes of the monumental carved vessels that initially brought him to the public's attention. He often filled these planters with sunflowers, one of the only flowers that could match his work in scale and exuberance, but also a flower that he held as deeply symbolic of his love for his daughter.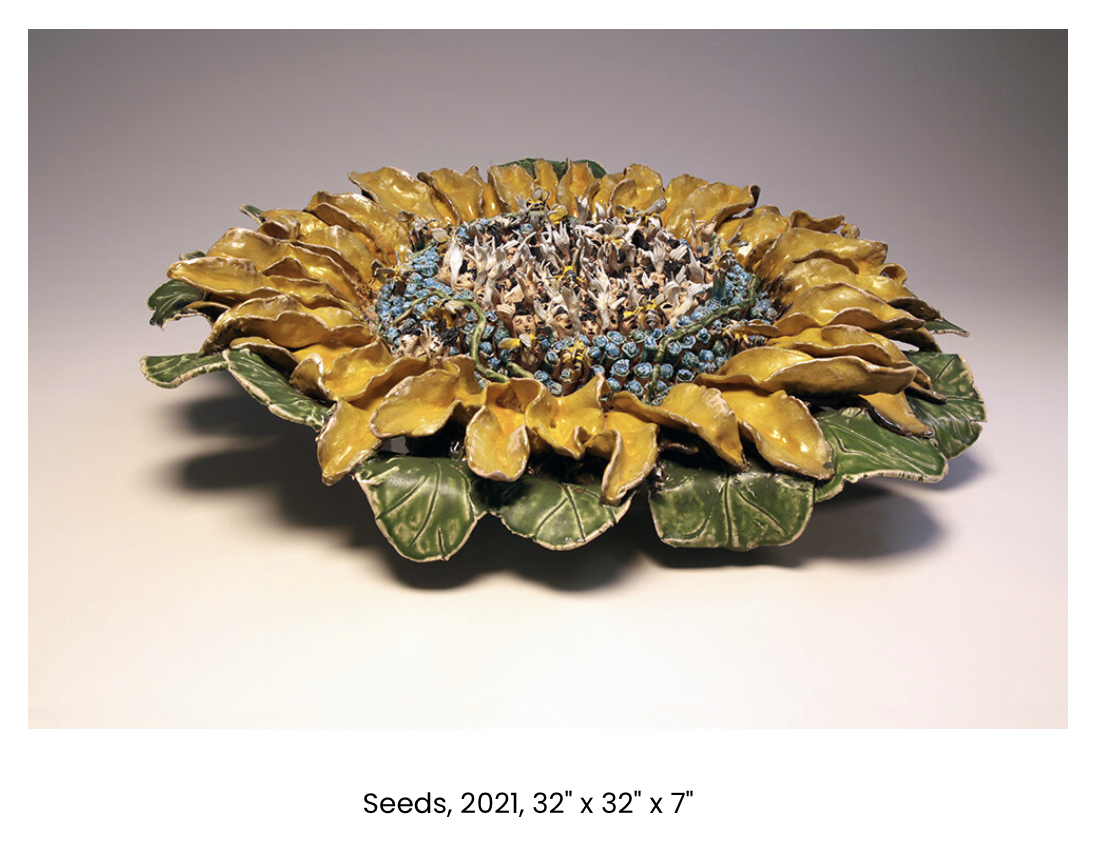 Arnie died on the eve of the opening of an outdoor exhibition of these flower-filled planters at Tanja Grunert Salon in Hudson. Planter Field, by its very nature is an incomplete memorial, and certainly no stand-in for a career that was bursting with twists, turns, and idiosyncrasies that were inextricable from the artist himself. Planter Field does, however, represent Arnie's work coming full-circle, back to his love of nature, and back to his love of clay and community. 
At the time of his death, his work was on view at the Metropolitan Museum of Art in their Shapes from out of Nowhere exhibition. Like his work, Arnie himself was a Shape from out of Nowhere—a one-of-a-kind father, friend, and husband whose generosity of spirit matched the monumental scale of his work. 
Survivors include his wife of 33 years, Ann; his sister Joan Rappaport, nephews, Jesse and Toby Rappaport (and Tamisha Ralph), brothers-in-law Chuck and Howard Rosenthal, sister-in-law Caren Altmann, nieces Steffi and Mona Altmann, and grandniece and grandnephews, Aaron, Olivia and Micah.