Master of Arts in Craft Studies at Warren Wilson College
Web Editor's note: the following is an abbreviated version of an August 15th press release by Warren Wilson College. Studio Potter Vol. 44, No. 2, Summer/Fall 2016 features Julie Wilson's article "The Sensual Arts," about the ceramics program at Warren Willson College; read it HERE.
Art and the Asheville go hand in hand. The region is known for providing a distinct opportunity for fine and folk arts to merge. As a result, the field of craft has risen as a player in the economy and a defining characteristic of Western North Carolina. As such, Warren Wilson College serves as the perfect launching pad for a pioneering new master's program in craft studies.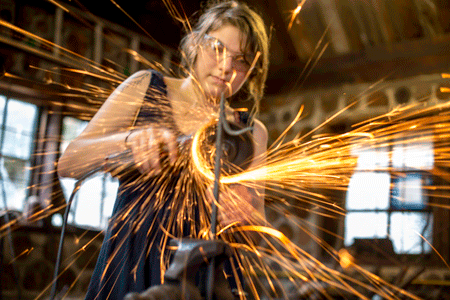 As only the second master's level program at the College, the Master of Arts in Craft Studies will seek students – artists, makers, and scholars – who want to shape the emerging field of craft studies.
"This new program is the outcome of a three-year campuswide craft initiative at Warren Wilson College in collaboration with The Center for Craft, Creativity & Design," said Paula Garrett, vice president for academic affairs and dean of the College. "Last year, we jointly convened the 'Craft Think Tank' of national and regional thought leaders who helped us determine the content, format, approach, audience and resources needed to create a relevant and successful graduate program. In the end, they determined there is, indeed, a need for this new graduate degree."
The founding director of the program is Namita Gupta Wiggers. Wiggers is a noted expert in the field of craft and led the Museum of Contemporary Craft in Portland, Oregon, from 2004-14. She is also director and co-founder of Critical Craft Forum, a growing online and on-site platform with more than 10,000 international members, a monthly podcast and a blog. Her writing and curatorial work on contemporary and historic craft are recognized nationally and abroad.
"Warren Wilson College's environment and applied approach to learning coupled with a range of local resources and diverse communities make it an excellent location to develop the emerging field of craft studies," said Wiggers, who also served on the Craft Think Tank and the board of The Center for Craft, Creativity & Design.
[...]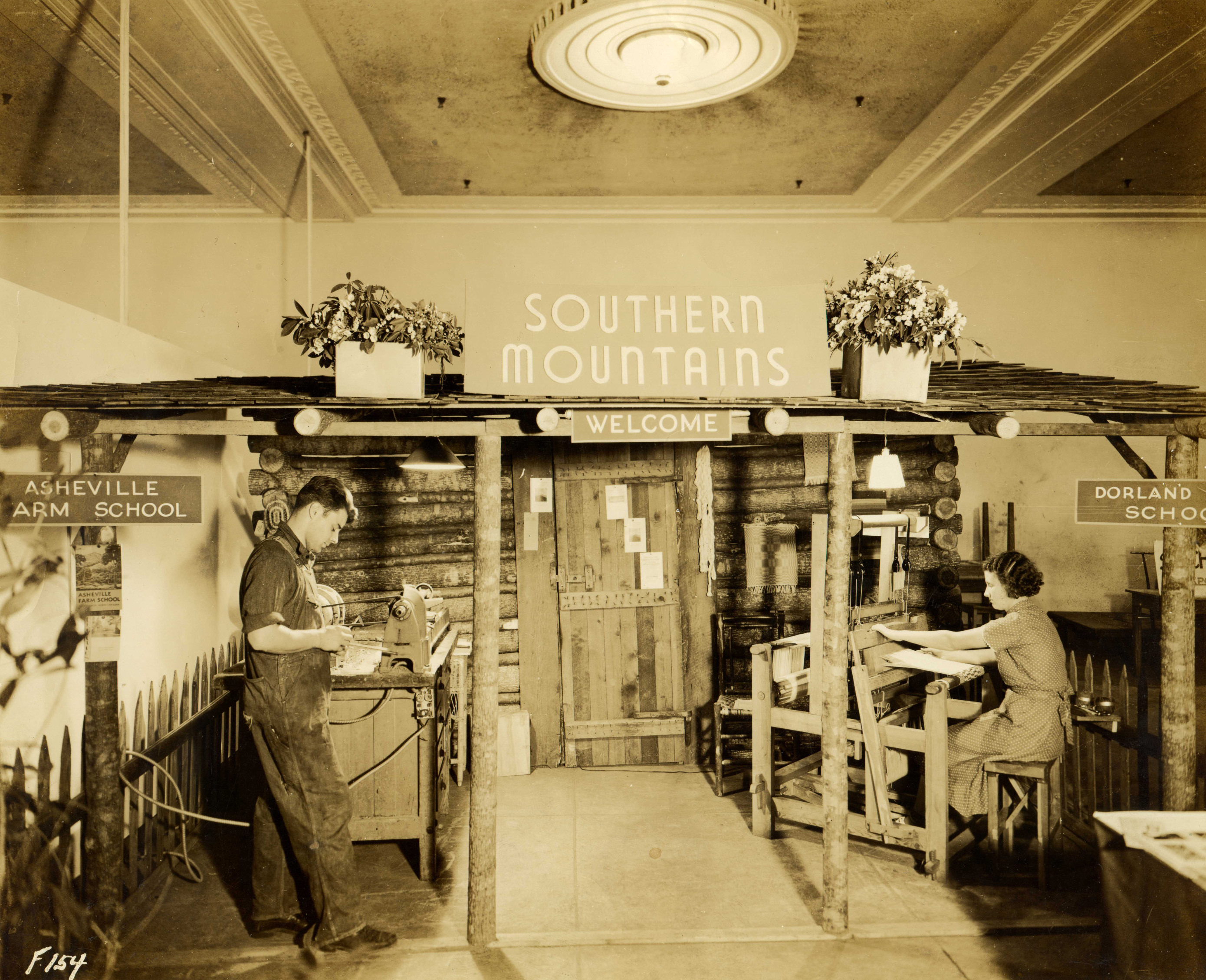 Since 1942, when the Asheville Farm School merged with Dorland-Bell School to create Warren Wilson College, craft has been central to the campus culture. An institutional industry known as "Warren Wilson Crafts" lasted through the '50s and '60s. Students worked 15 hours per week to produce fine quality woven goods to sell. They made guest towels, luncheon mats, needle cases, napkins, baby bibs, table runners, bookmarks, pillowcases, stoles and aprons.
While craft continued to have a presence in various forms on the Asheville campus, the College saw a decline in student interest until a renaissance in the 2000s. Three work crews were created — Fiber Arts Crew, Wood Joinery Crew and Blacksmithing Crew — and revived the tradition. In 2013, the art department added studio craft and material arts along with a full-time teaching position in sculpture and greater support for woodworking, fiber arts and blacksmithing.
Today, Fine Art and Craft Crew supervisors bolster undergraduate opportunities for students to research, learn and expand their artistic skills and provide both leadership and support for the College's art program and craft initiative.
[...]
As it continues to evolve with the new graduate program, the craft initiative serves as an effective link between Warren Wilson College and its foundation in Appalachian folk arts. In addition to Windgate funding, support from the John and Robyn Horn Foundation has made it possible for Warren Wilson College to bring together the best-known national and international minds in the craft field. Students are learning new skills, keeping traditions alive and helping make Western North Carolina a recognized center for craft study.
Pending approval by The Commission on Colleges of the Southern Association of Colleges and Schools, the first cohort of students in the Master of Arts in Craft Studies is expected to begin in the summer of 2018.
To receive information on program developments and admission requirements, email admit@warren-wilson.edu.