Join Us at Craft Boston!
THURSDAY - SUNDAY, DECEMBER 14 - 17
Craft Boston Holiday presented by The Society of Arts and Crafts at Hynes Convention Center, Boston, Massachusetts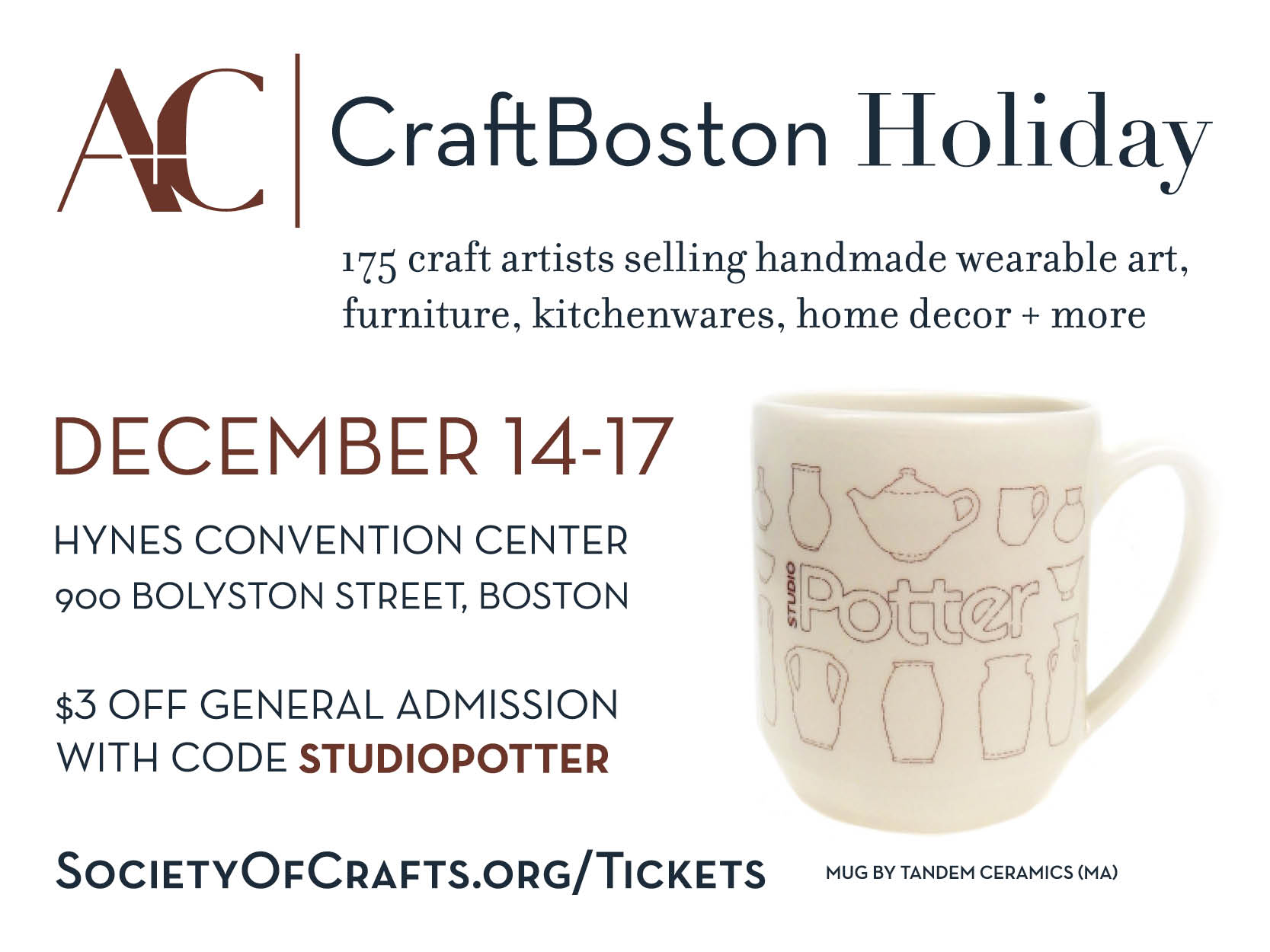 Twice a year, SAC hosts craft artists from all around the country for the region's premier, juried exhibition and sale of contemporary craft. Guests meet and interact with the artists who make handmade goods using centuries-old skills in mediums like ceramics, fiber, glass, metal, and wood. A ticket to CraftBoston Holiday supports its presenter, Society of Arts + Crafts, the nation's oldest craft nonprofit. Studio Potter will sponsor the "Emerging Voices" award for excellence in clay and ceramic work by emerging artists. Winners will have the opportunity to write a short article to be published in a future issue of the journal.