In This Issue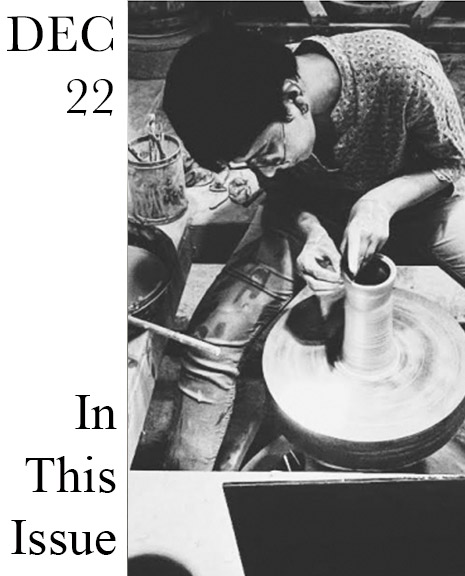 There exist a great variety of landscapes that are representative of a sense of place and identity. Physical and cultural landscapes reveal our evolving relationship with the world – a symbiosis between human activity and the environment. Communities and individuals alike benefit from scenic, social, and educational opportunities provided by these landscapes. This month, Studio Potter presents five articles and an animated short that investigate physical, ancestral, regional, and cultural landscapes.
Montana artist Danielle O'Malley speaks of art and the landscape as intrinsically linked to the well-being of the environment and future generations. Danielle's article is not only a theoretical framework to look at environmental art but an affirmation that it is everyone's responsibility to protect our nation's physical landscapes. Studio Potter's in-house illustrator, Richard Nickel, animates a story on the origins of face jugs, the people who made them, and their journey from slavery to freedom. Editor emerita Jill Foote-Hutton interviews Mary Barringer (Studio Potter editor emerita from 2004 to 2014). Their conversation, at the journal's former "world headquarters" in Shelburne Falls, Massachusetts, recounts the editorial landscape that Mary entered, established, and continues to encourage.
From North Carolina, Professor Lydia C. Thompson reviews her visual ancestry and explores the landscapes of migration. By tracing her visual lineage, she concludes, "I realized that in built environments, regardless of their existence in urban, suburban, or rural communities in the United States or West Africa, the deterioration of structures transcended the stereotypes sometimes applied to marginalized communities. Just as human beings discriminate against each other based on race, religion, and culture, a structure also suffers in the same way."
In this month's FREE article, emerging studio potter Shachi Shah takes us through the journey – the wonder – of living a life of clay. She reflects on her time at Golden Bridge Pottery in Pondicherry, India, where she remembers, "This phase of my life felt the most surreal. This place offered a philosophical reflection on the landscape of that time and place in my life. As much as it was about the material and the process – intensive and technical – it was about everything in between, the little things that the heart returns to again and again with moments that matter."
The landscapes of our lives have an influential and lasting impact on our visual culture. Acting as a map, these landscapes direct our relationship with time and place. Even in the face of dislocation, migration, and relocation, our mind's eye knows the way. Our fifth author and artist combo, Kayla Noble and Shoko Teruyama, converse about Shoko's childhood memories from Japan, her daughter's experience on their eighty-acre property in New York, and how "through memory and dreams, you may construct a space and framework to operate within. In our practice, we have the unique opportunity to get lost within a space of our own creation. Amid the timeline of the day-to-day, we are afforded the opportunity to go into the woods and lose ourselves and our boundaries until it is time to emerge."
I welcome you to lose yourself in each author's philosophical and cultural landscape.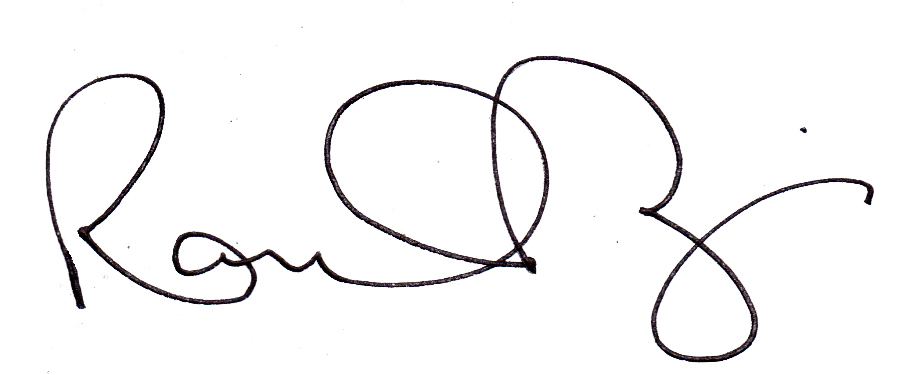 Randi O'Brien, editor