In This Issue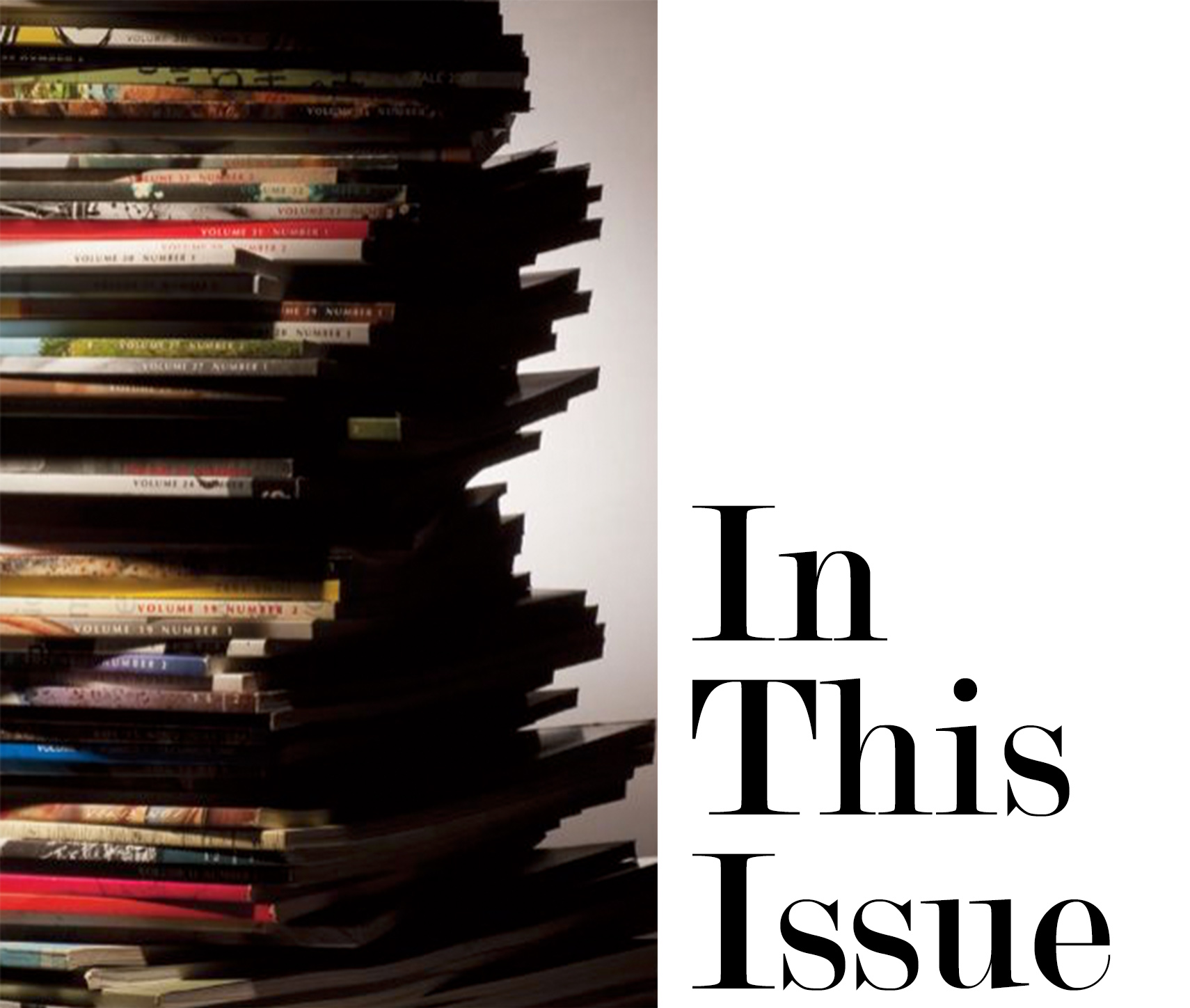 Seven months ago I was driving to Minneapolis to work at Northern Clay Center one last time. On the drive from Kansas City a friend tipped me off that a call had gone out from Studio Potter. 
They were looking for a new editor. 
I had a plan in place for my post-arts-administration life, but I learned just how quickly I could pivot when an opportunity presented itself so perfectly. Half a year later, the post of editor has been as engaging and as fulfilling as imagined. It has also been six months of gripping the safety handle, along with the rest of you, as a citizen of our country and as a member of this community.
Studio Potter, in spite of a name that seems very focused on one paradigm, has always been a place to access the human condition as it wrestles to define varieties of existence. Humans exist as studio potters. Humans exist as ceramic artists. Humans create ceramic programming. Humans carry the torch of craft forward through education, at academic institutions, at art centers, or in basement studios. Humans explore the technological potential of an ancient material. Studio Potter always had room to amplify these human stories of clay in a way that, at best, was inspirational and thought-provoking, at worst, conjured a fellow traveler in your imagination who could walk beside you.
Right now, there is a lot of pain. No – the pain has been there – we are just seeing the results en masse. As ceramists we know that cutting corners (not enough compression for example) results in critical failure down the road. As a community we are looking at a lot of s-cracks in our culture that need to get reclaimed. Are you following me? Now is the time when we reexamine our processes, make notes, walk away, sit still, regroup, make a better plan, gather improved materials, and move forward. 
Our July stories are each "test tiles" of various processes. A mom who found a community resource in a Baltimore maker space has sped up her business plan, COVID-19 closures gave her the final reason to double down and invest in her company. When I reached out to Sarah McCann to write an article, I only knew that she would likely have a good bead on the Baltimore art community, public art, and systems. I had been on the job less than thirty days. Also in my first month, I reached out to Aaron Caldwell, a young man I knew from my time managing artist grants at Northern Clay Center. Caldwell was the recipient of the Warren Mackenzie Advancement Award in 2019. He used the award to travel to historic Black towns, researching the Black story, investing in the evolution of his iconography. I only knew that Caldwell had a clear writing voice, a solid vision that would translate, and a story he could share that would be a beacon of recognition for some and an illumination in a darkened corner for others. Philippa Taylor, an Australian potter with a penchant for jasperware caught my eye on Instagram six months ago and was game to share a story of how she has reclaimed the rigor of research and how it has influenced her own wares. We all stand on the shoulders of giants. 
Ellen Bell was a "material" that remained in the SP studio, as it were, an inherited author who has brought an elevated voice to our readers. A professional artist and writer, Bell is proving a valuable resource and her reviews keep us aware of the depth and rigor happening elsewhere, she extends our borders. The last two articles for July are "tests" that have been more responsive to the moment. Whitney Melius is the second student writer who used the Studio Potter archives as a research tool when her school ceramic studio was shut down this spring. What is most evident in her comparative essay is that she found the humanity she needed in the archive, voices resonating from 1972 through 2017, reflecting and affirming the reality she experienced through clay. Lastly, a response from a growing group of studio potters, in all their guises, to systemic racism. An interview with Melissa Weiss and Danielle Carelock about how a collaborative letter was drafted in hopes of holding ceramic organizations AND the individual artist accountable. This final "test tile," these "materials," even out of the kiln, are not stable. These are hazardous materials we must negotiate with care. Fortunately there ARE a lot of Material and Safety Data Sheets in the world, also known as anti-racist resources. We can look to them for guidance on handling. We can recall and invoke our ability to be patient, observant, and responsive as we negotiate difficult conversations that will affect how our field moves forward.
Studio Potter is concerned with the humanity of our field. The human struggle to brave the creative existence. I look at the test tiles (stories) this month and I see a great potential. I see a hell of a lot more questions. It would be really hard, and irresponsible, to ignore what is happening in our society and only share stories about pots and the making of pots. However, pots WILL remain the beautiful ballast that keeps us steady as we move forward. Before I beat this test-tile metaphor into the ground much further or start mixing the metaphors, I better go and let you read these voices for yourself.
Six months in and I couldn't be more proud to bring you stories from our field, nor has getting the balance right ever felt more important.
Thanks for Reading,
Jill Foote-Hutton
Editor, Studio Potter