December Feature: Reclaiming Memory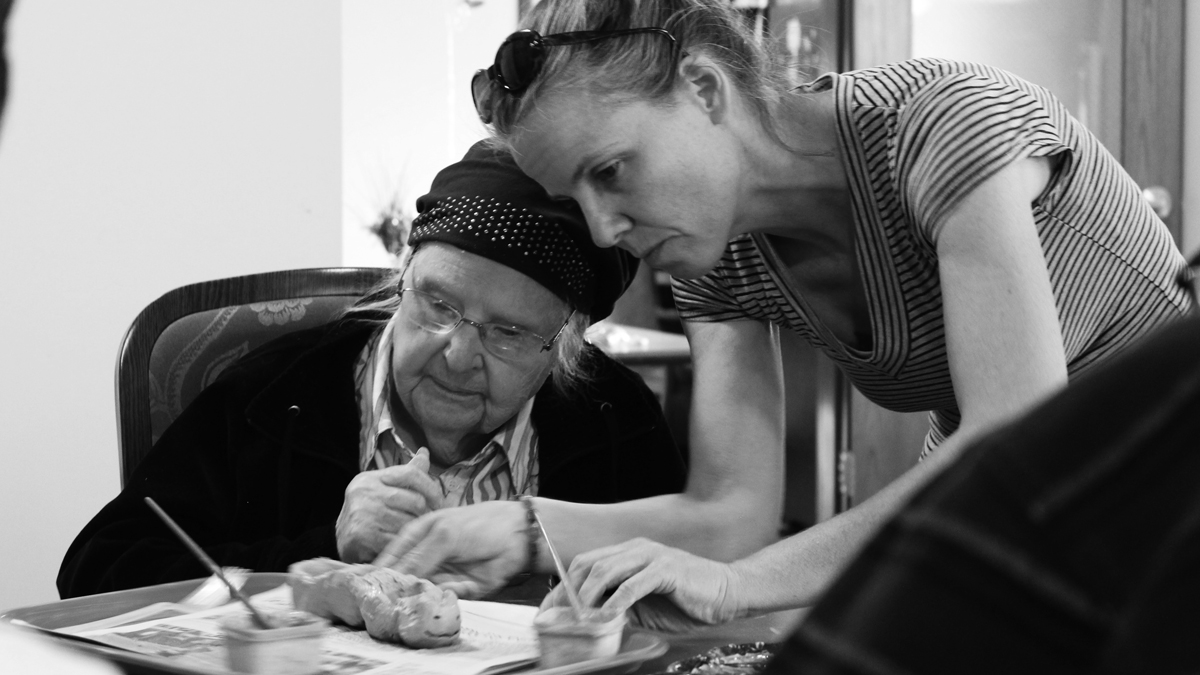 The current issue of Studio Potter focuses on education in all its forms.  One of those is teaching senior citizens. Jill Foote-Hutton, Northern Clay Center's (NCC) Coordinator of Artist Services & Storytelling, wrote the article "Reclaiming Memory," which tells about NCC's "ART @ HAND" program for people age 55 and older. The teaching artists in this program often work with memory care patients---those who suffer from Alzheimer's disease or dementia. For them, learning doesn't follow the traditional model of building on a skill set from session to session. Foote-Hutton writes,
Kinesthetic activity can be a bridge to memories for those living with various manifestations of dementia. When people lose access to their core self, they deflocculate, to use a chemistry term: their consciousness breaks up into tiny particles and disperses. That dispersion is an opportunity for anxiety and fear to take over. When a person with memory deficits is able to tap into a memory, the experience can be grounding. 
Read the full article on our current issue page, or subscribe to become a Studio Potter member and read the full issue in print or online. Also, check out the short video below about NCC's program.