Black History - Selections from the Archives
Black history is an expansive legacy that is so much more than a month. However, February is officially designated for celebrating it, and SP is taking a closer look at the contributions black ceramists have made, and continue to make, to the richness of American ceramics. To that end, Studio Potter has made four more articles by or about black artists publicly available online as a part of our ongoing digital archive project. Many more articles by black artists exist in the ninety-plus issues of our journal, and we are working to bring them out of their print and PDF versions to make online, scrollable, shareable, mobile-friendly versions. If you are a current member (subscriber) of SP, you can login to our site and click on "digital issue" on any issue page to view the PDF version. Looking for a particular author or artist? Try using our new, improved archive search! (Helpful tip: enclose multi-word names or phrases in quotes, e.g. "Sharif Bey".) In addition to the articles below, readers may also be interested in an upcoming lecture at Greenwich House Pottery, Black Ceramic Artists: The Unsung Heroes of the Clay World, on Saturday, February 25th at 2:00p.
Volume 10, Number 2, June 1982 - "Black Crafts"
Although since the mid-fifties, and especially since the sixties, there has been a great upsurge in doing crafts, there still has not been enough of a support from the masses — the people — for the survival of the craftsperson, Black or White. It's a problem the artist has in this society. Then you overlay the whole racial thing, and it becomes even more difficult for Black people.
As a part of his regional interviews series, Gerry Williams visited several artists from Mississippi and published transcriptions or excerpts of those recordings. The section "Black Crafts" is by Dr. Grace Hampton, who began her career as an arts educator, worked at Jackson State University, Jackson, Mississippi, and as the assistant director in the Expansion Arts Program at the National Endowment for the Arts, before moving on to Penn State University.  Learn more about Dr. Hampton's life and career in this Penn State interview. 
Volume 40, Number 1, Winter/Spring 2012 - "Piecing It Back Together"
[Don] Reitz said that he doesn't make vessels, he makes what he calls "sculptures of pots," a way of paying homage to the history of the vessel. This statement changed my outlook on the process and representation of contemporary crafts.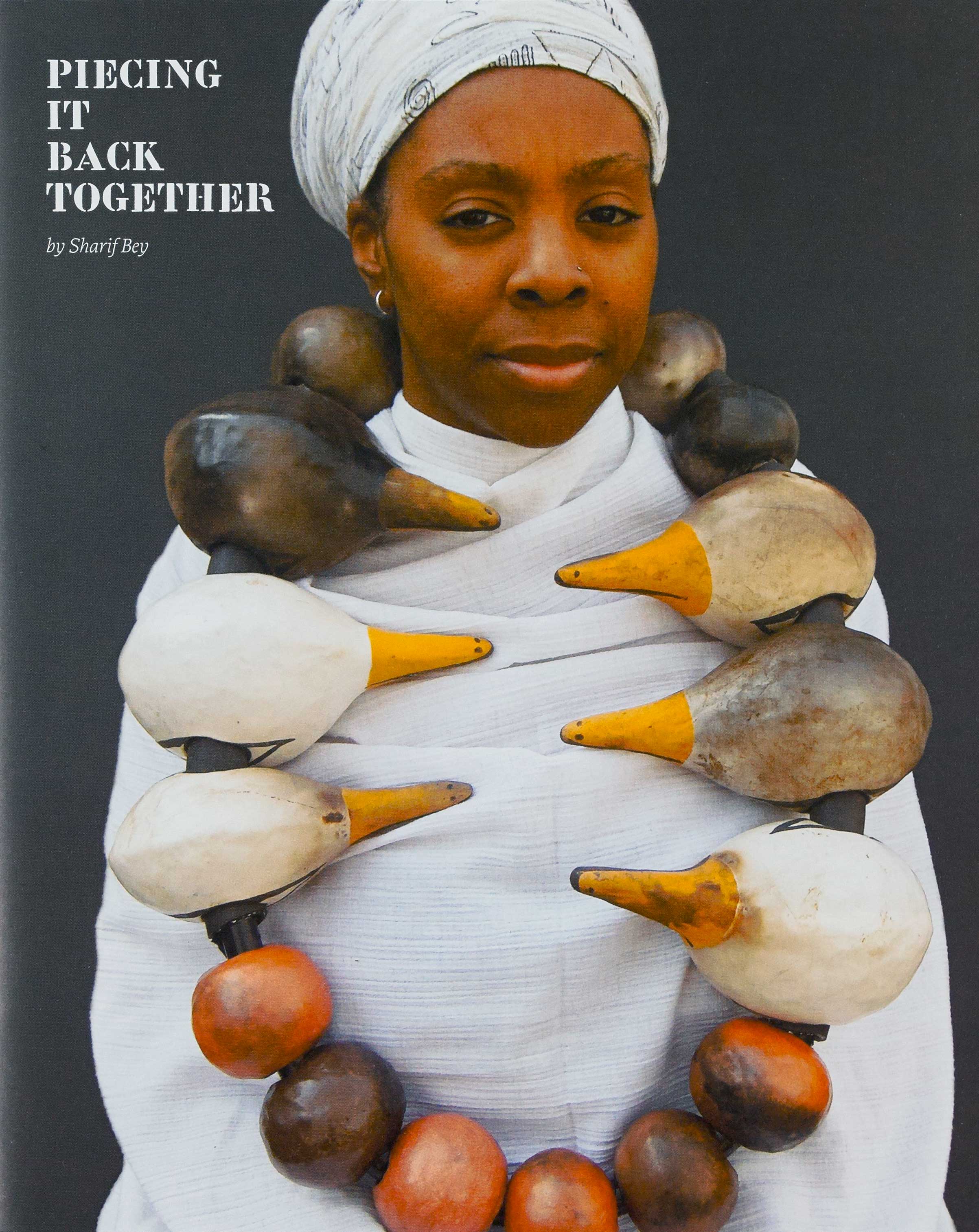 Artist Sharif Bey discusses the challenges of juggling family life with studio life and education in this 2012 article. Bey is now a dual associate professor in art education and teaching and leadership in the College of Visual and Performing Arts and Syracuse University's School of Education. His studio work ranges from decorative functional pottery to conceptual ceramic works influenced by ritual and African-American identity. 
Volume 42, Number 1, Winter/Spring 2014 - "Reflections On Legacy"
From my family's example, I developed a strong work ethic and the sense of industry and frugality needed to maintain my own ceramic studio practice. [...] My family's appreciation for the land, learned through cycles of cultivating, growing, and harvesting, influences the way I use my environment as a source of inspiration and a point of departure.
James C. Watkins describes how growing up in a farming family during the 1950s and 60s in Alabama influences his ceramic work. Watkins maintains a studio and gallery in Lubbock, Texas.
Volume 45, Number 1, Winter/Spring 2017 - "Sallah Jenkins: Mother, Artist, Creator"
I first started creating and doing art because I was a mother of eight. I never understood the term "starving artist" because I took care of eight children by making with my hands.
In this article, author Sarah McCann highlights the accomplishments of Sallah Jenkins, a long-time Baltimore Clay Works artist and educator. Jenkins found not only a way to support her family, but also life-long joy and fulfillment through both arts service and personal artistic exploration.