Archive Feature: Architectural Terra Cotta
In the current issue of SP, Susan Tunick details how a passion for architectural terra cotta has shaped her life and artistic career. Just a few years after her awakening to the widespread use of terra cotta and the founding of Friends of Terra Cotta, the not-for-profit she now directs, SP published Tunick's thorough and insightful article on the history of architectural terra cotta. Both articles are now available online.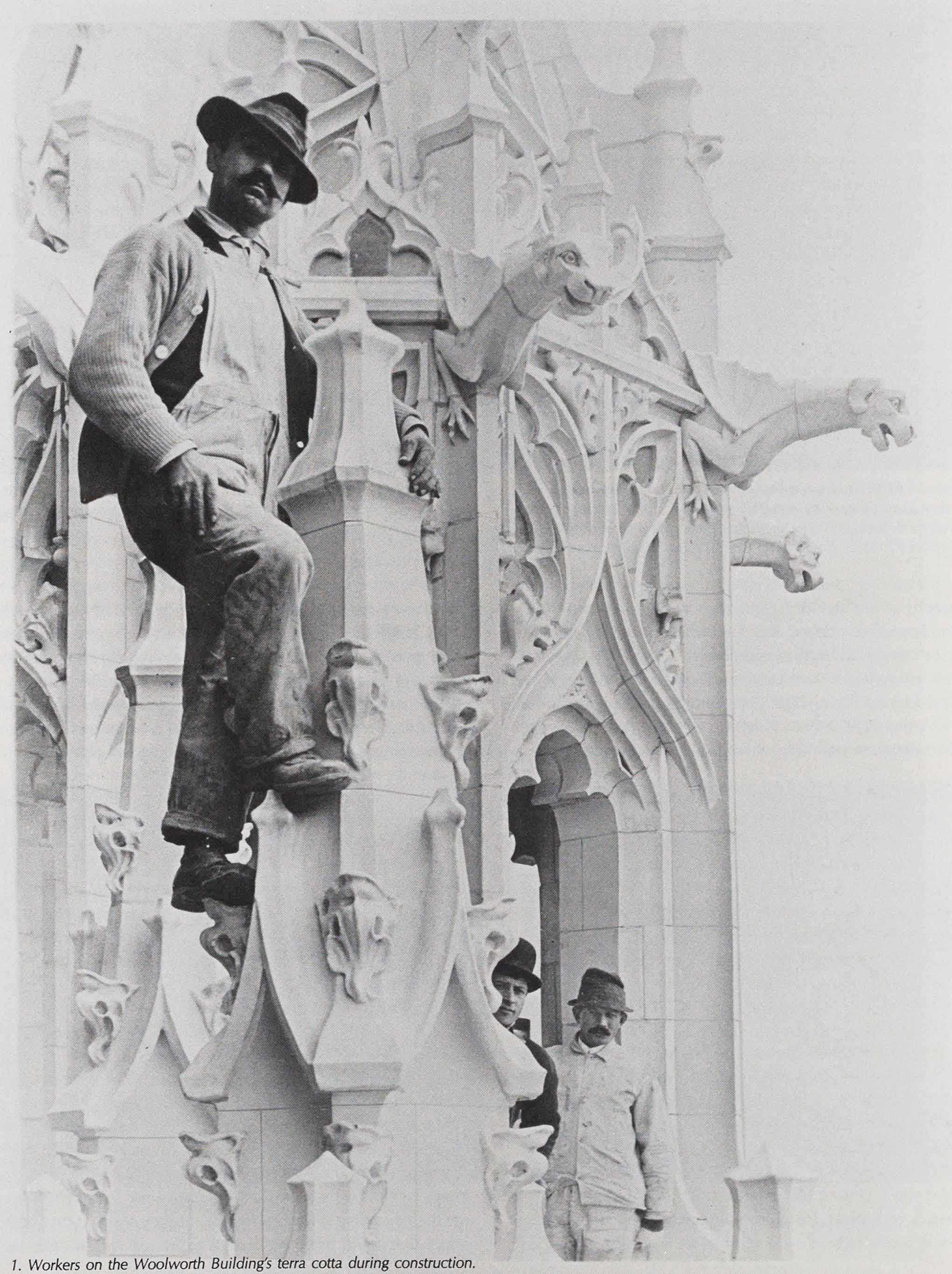 Tunick dives deep into terra cotta's Roman origins, mineral composition, popular glazing practices, drafting and firing techniques and even packaging and shipping methods. She examines its huge popularity in American architecture of the 1920s because of glaze and firing techniques that allowed it to "convincingly mimic" more expensive building materials while remaining "lightweight, easily available and economical."
Because of these factors, the terra cotta industry weathered the Great Depression with the "widespread construction of public buildings through WPA programs." These programs brought together otherwise unemployed craftsmen, designers, laborers and artists "in efforts to enrich the buildings of this period."
While Tunick's article in the current issue of SP (Volume 44, Number 2 Summer/Fall 2016) discusses her work to preserve historic terra cotta landmarks, this article makes clear why those landmarks are so essential to our national architectural heritage. Quoting historian Walter Geer, Tunick notes that with terra cotta, "there was no other material that could be so readily impressed with the conception of the artist as 'clay in the hands of the potter.'" Not only a highly expressive building material, terra cotta mirrored the nation's democratic ideals as "each design passed through many hands varying in skill and background from those of the finest European sculptors to those of untrained day laborers."
In 1941, a survey identified 6,400 buildings nationwide as historically significant examples of architectural terra cotta. By 1963, only 3,840 remained as the slow growth of the preservation movement was outpaced by the "rapidity of massive, new development projects across the country."
You can read Susan Tunick's full article from 1989 here. Also, find out more about Friends of Terra Cotta and their preservation efforts on their website.
Prefer reading in print? You can purchase Volume 17, Number 2 Summer/Fall 1989 on our website. As always, SP members receive a discount on back issue purchases. Not a member? Sign up today!