Announcing the 50 for 50 Fundraiser
Studio Potter is celebrating our 50th anniversary this year, and we're raising $50,000 to fund our future.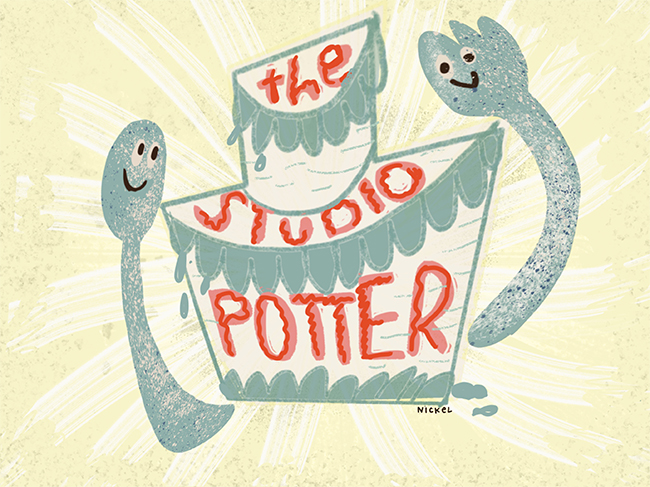 Today, we're unveiling our 5 year plan and revised mission and vision for Studio Potter. We're asking for your help to fund our plan and our future through the 50 for 50 Fundraiser.
One key goal in our plan is to expand our accessibility beyond only those who can pay, and allow greater access to the journal for all. This change will remove an economic barrier to readership and education that has limited our audience since we began in 1972, and allow people to read Studio Potter regardless of their capacity to pay. Our organization values equal access for all, and we need your help to make this possible.
Our board has made the first revision to our mission and vision since 1972. In the 50 years since our first mission statement was written, the way we serve the community has changed. Now our core guiding statements better reflect the work we do. 
Studio Potter's Mission & Vision
Operating as a resource and a communal voice, Studio Potter represents the multiplicity of contemporary and historical ceramics by: 
Publishing exceptional and thought-provoking content

Strengthening and growing our community 

Connecting artists, educators, collectors, curators, gallerists, critics, historians, and learners through narratives, interviews, and critical essays
Core Values
       1. Clay at the core. We are committed to serve the the ever-expanding clay community and foster ongoing dialogue.
       2. Good stories told well. We practice critical thinking, journalistic rigor, and integrity. 
       3. Open to all. We strive to be equitable, diverse, inclusive, and accessible in everything we do. 
      4. Learning every day. We believe in being an independent conduit for opportunities and a resource for all those seeking to expand their horizons in clay. 
Want to learn more about our plans for the future of Studio Potter? Click to read our strategic plan and donate to the 50 for 50 Fundraiser.