Andrew Baseman, Curator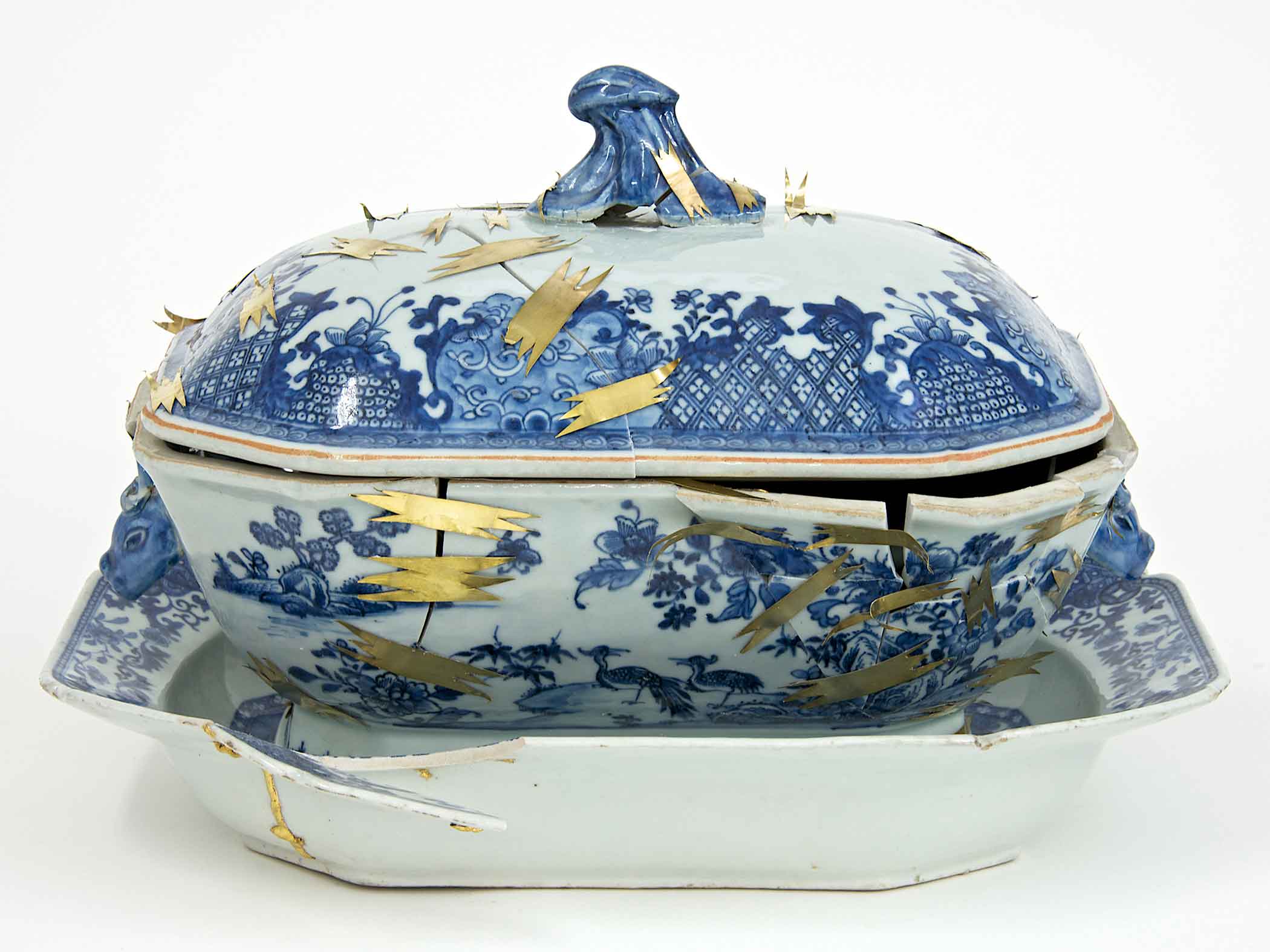 A new exhibition, RE—Reanimate, Repair, Mend and Meld, will be presented at Ferrin Contemporary's gallery at 1315 MASS MoCA Way in North Adams, opening February 13 and continuing through April 17, 2016. The show, co-curated by Paul Scott and Andrew Baseman, focuses on the work of contemporary ceramic artists Stephen Bowers , Bouke de Vries , Noelle Horsfield, Ruan Hoffman, Sergei Isupov , Garth Johnson , Adam Lefebvre, Frances Palmer, Paul Scott , Caroline Slotte , Mara Superior , and Ai Weiwei. It was originally presented as a special exhibition at the New York Ceramics & Glass Fair 2016.
 Co-curator Andrew Baseman's extensive personal collection was presented side by side at the fair with works by contemporary artists who intentionally use repair techniques. He explains, "my collection of Make-Do's is made up of broken pieces that were repaired in inventive ways." Read more in Baseman's article "On the Mend," in the current issue (Vol. 44, No. 1 - Sustainability) of Studio Potter.
Photo: Bouke de Vries, "The Repair II," 14 x 10.5 x 10", 18th century Chinese porcelain tureen stand, turneen cover, and mixed media, 2014. Courtesy of Ferrin Contemporary.